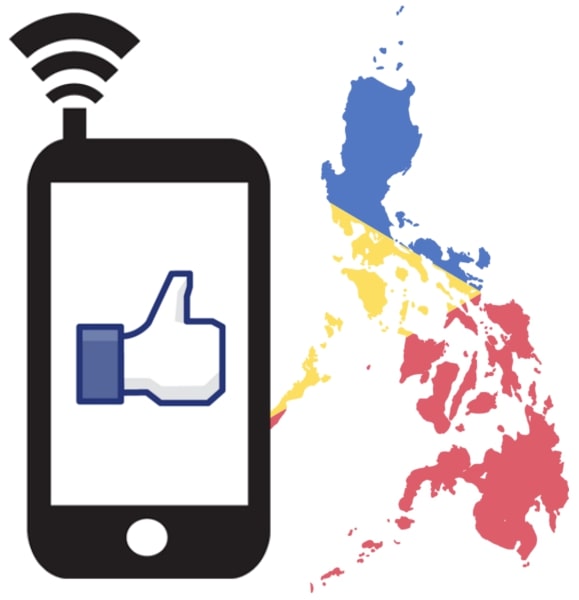 Nov 6, 2013
Access Facebook through Your Smartphones Anytime, Anywhere For FREE!
On October 31, 2013 Facebook has officially launched their new service to the Asian Smartphone users, especially in the Philippines to access Facebook anytime, anywhere with zero data charges!
This good news has been made possible through the partnership of one of the Philippine's leading mobile network providers, Globe Telecom (a regional associate of the SingTel Group). Facebook has teamed up with the said network provider to enable a customer experience innovations for the best free Facebook access service.
This is available to all Globe Prepaid, Postpaid and TM subscribers. These subscribers can access Facebook with zero data charges through their Smartphones and access the mobile site of Facebook or the Facebook app. With this program, users can post anytime, like comment on friend's postings, chat and add new friends, upload photos, share posts and access more features on Facebook anytime without the need for Wi-Fi connection!
The team up between the two global and competitive companies has really paved the way for the Philippines Facebook subscribers to enjoy a free mobile Facebook access even if they do not have social media access plans!
Chris Daniels, Facebook's vice-president of partnerships said, "We started the program in the Philippines because 30 million people access the Internet on a monthly basis."  He also added, "In the coming years, there's going to be a shift in Smartphone usage and data usage, and we'd like to bridge that gap on getting online."
Also, in featured news, Chris Daniels said that "Facebook's mission is to give people the power to share and make the world more open and connected." And, that "Globe understands what the opportunities of giving people access to the Internet bring. They are thrilled to be working with Globe Telecom to give Globe subscribers access to Facebook without data charges across their apps and the mobile website."
According to the Globe consumer business senior advisor Peter Bithos, "This service goes to say that Globe is more than just an access network carrier." They are also trying to be a leading digital brand catering to the needs of digital Filipinos who want and need to be always connected to their social circles around the globe.
Meanwhile, this is not the first time that Facebook offers a free mobile access to their apps. Way back in 2010, Facebook had launched Facebook Zero, which aimed to build the company's international presence in 45 countries, specifically in Asia and Africa. However, the fall down of the program is that users had to log in from 0.Facebook.com to avoid obtaining data charges when they access Facebook on their mobile, which really led to some confusion.
But, now that Facebook has launched a new free Facebook access on user's mobile phones in the Philippines, users will not be confused anymore!
It is important to note that subscribers will be able to access and share Facebook contents for free through mobile browsers and their designated app until the initial three-month testing period is over.
If you have any inquiries on how to access FREE Facebook mobile, you can ask some of the best IT companies in Cagayan de Oro, Philippines. They have deep knowledge on the new service that Facebook and Globe offer.
Have you already experienced the free Facebook mobile access that Globe and Facebook launched? If so, how does it go? Let us know!