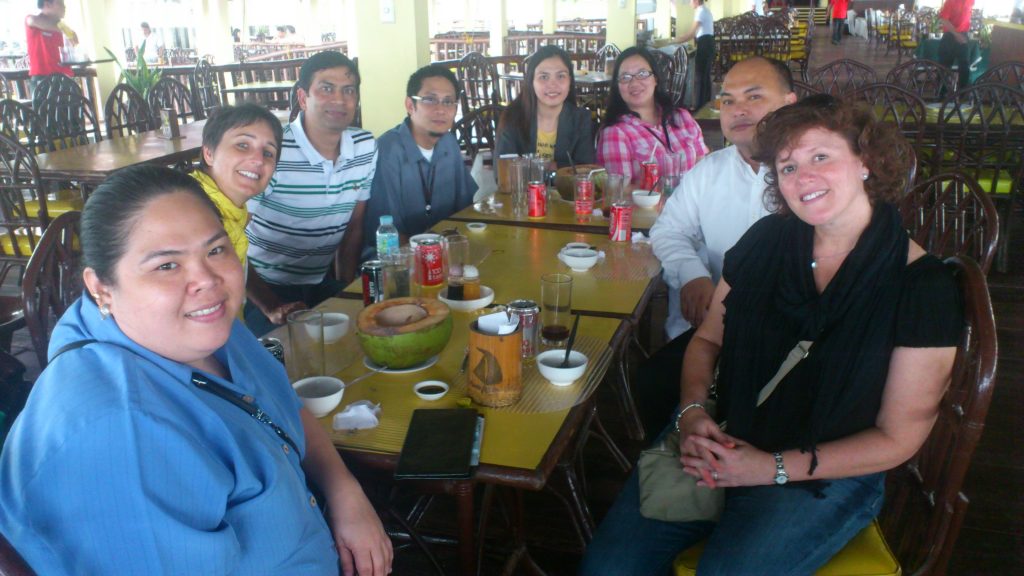 Jan 14, 2013
Syntactics Inc Welcomes The IBM-CHED Volunteers Who Visited Cagayan de Oro City
October 17, 2012 – Cagayan de Oro, Philippines – One of the top Business Outsourcing
Companies in the Philippines – Syntactics Inc. – Welcomed the IBM-CHED volunteers who
visited Cagayan de Oro City.
Last october 11, 2012, Syntactics welcomed the IBM-CHED volunteers in a luncheon meeting
at Panagatan Seaside Restaurant, Opol Misamis Oriental during the final days of their visit. The
company, one of the strong members of the CDO ICT council with Ms. Stephanie Caragos as
both the company CEO and ICT Chairperson, extended its warm assistance to IBM volunteers
Ashis, Tina, and Jennifer.
Along with Ms. Stephanie Caragos to welcome the volunteers were the Chief Operations
Officer Mr. Wilfredo Kaamiño, the HR Manager Ms. Ronna Kaamiño, Business Development
Officer Mr. Jonathan Arvin Adolfo, and SEO Sales Officer Pamela Salon.
The IBM-CHED volunteers have worked diligently to study and recommend the implementation
of Business Analytics into the higher education programs provided by CHED. This is their first
time to team up with seven other people who were working with DAR and MASS-SPECC. They
all started their work here in Cagayan de Oro City last September 17, 2012.
IBM Corporate Service Corps has been sending out corporate volunteers from around the
world to aid potential and developing countries to be globally competitive. This year, the
multinational company has selected the Philippines because of its reputation to be first in the
BPO industry globally. Plus the corporation has already sent out several volunteer teams in the
country for the last 13 years, both in the corporate and executive levels.
Moreover, Capitol University, also a member of the Cagayan de Oro ICT Council, embraced the
opportunity to host them and to provide a venue for their efforts during the entire duration of
their stay. It's really an honor to have the IBM-CHED volunteers in our city. Cagayan de Oro is
hoping to see them again – SOON!