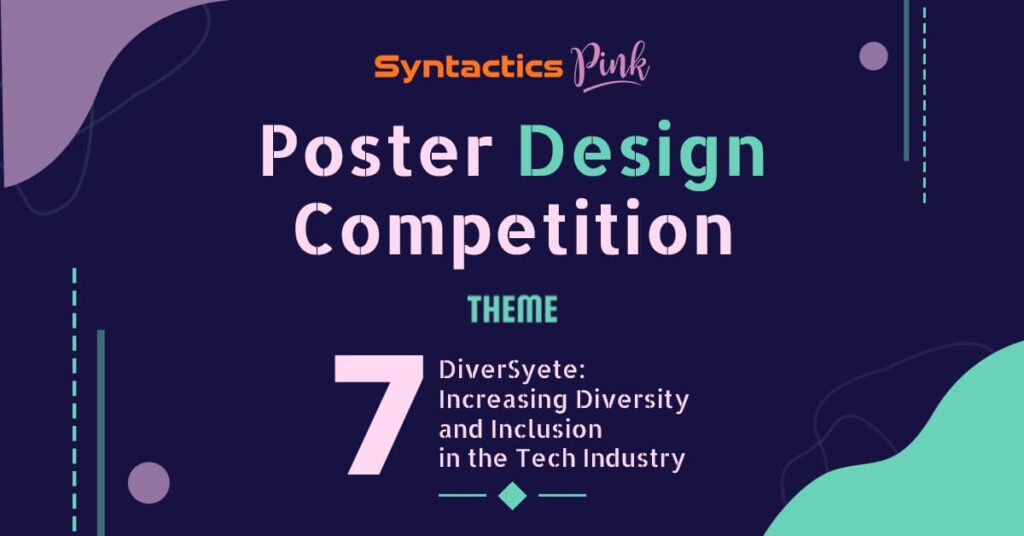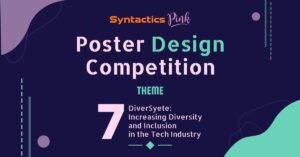 Feb 2, 2023
Syntactics PINK Launches a Digital Poster Making Contest for its 7th Anniversary
Syntactics PINK launched a Digital Poster Making Contest on its seventh anniversary celebration last January 17, 2022, via their Facebook page!
Ever since its establishment seven years ago on January 17, 2016, Syntactics PINK has become a champion of women in IT. In particular, it's committed to ensuring women feel empowered in their environment within the tech industry. Thus, they can pursue their dreams and passions. As a result, women can freely innovate and represent themselves in the industry.
As Sync PINK is celebrating its 7th anniversary, they're holding a Digital Poster Making Contest. This year's theme is "DiverSyete: Increasing Diversity and Inclusion in the Tech Industry." The competition aims to "promote creativity and inclusion through innovation" and called on digital art enthusiasts and amateur graphic designers in the country to send in their entries. 
Entries submitted for the contest should be a participant's original digital artwork. As long as it's in line with Syntactics PINK's advocacy of representing, promoting, and empowering women in tech, the participants can be as creative or imaginative as they wish. The artists would also have to explain how their piece empowers women in IT in 100 words or less.
Participants were allowed to use any medium to showcase their digital art skills. These included digital tools like Canva. However, AI art was not allowed — its usage would defeat the purpose of the contest. In addition, mechanics disallowed offensive statements, making them grounds for automatic disqualification.
Entries for the Digital Poster Making Contest were accepted up until the deadline, January 31, 2023. After that, the top 20 entries were uploaded to Syntactics PINK's Facebook for others to vote for the winning design. Also, a panel of judges, selected by the Syntactics PINK committee, are tasked with selecting winners. 
The judging criteria are as follows:
Creativity – 40%

Adherence to the theme – 25%

Delivery and execution – 25%

Audience impact – 10%
Not only will winners get exciting prizes, but the first-place design will be featured on Sync PINK's Facebook page, website, and merchandise for 2023 events.
Currently, interested parties can view the top entries on the Facebook page. But judging is ongoing until February 6, 2023. Winners will be announced via the organization's Facebook page.