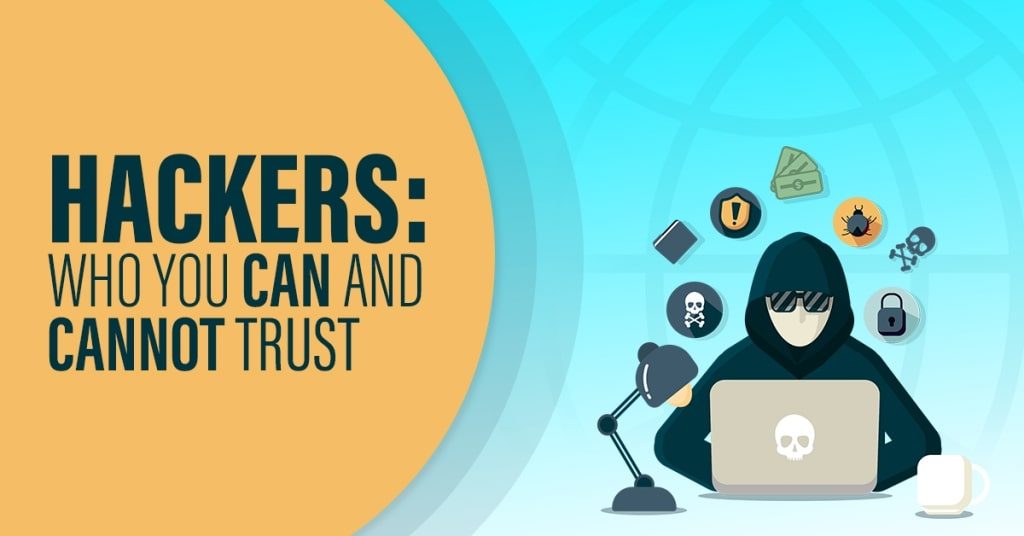 Sep 23, 2019
Hackers: Who You Can and Cannot Trust
Hacking is an activity that is associated with a negative connotation, such as breaking the law and penetrating security systems. The incidents related to it goes way back to the early 1900s. Hackers, at least that is what they call themselves, find ways to breach business and government systems, and testing the technology limits from any angle possible.
Hackers are considered unauthorized users who break into secure systems, often by installing hazardous malware without the owner's knowledge or approval to steal, alter, or destroy data. Their smart tactics and detailed technical knowledge help them to access the information that they don't want.
However, there has been a way to redeem that title today. How? That's who you call to hunt for security gaps in computer hardware and software. Furthermore, it's the same title to brand someone who presents their findings to vendors to help them improve the quality of their products.
There exists more than just one type of hacker, and understanding the difference is essential. The good ones today run multimillion-dollar cybersecurity consulting businesses for governments and other companies seeking to improve their security measures.
Why hacking is such a concern today
IBM's CEO Ginni Rometty had this to say when she spoke before CEOs, CISOs (Chief Information Security Officers), and CIOs of 123 companies in 24 industries.
According to her, the company believes that data is the world's latest natural resource and the new competitive advantage basis that transforms every profession and industry. So then, cybercrime is now considered the greatest threat to every industry, company, and profession in the world.
Moreover, Juniper research lately anticipated that fast digitization of consumer life and business records would boost information infringement costs to $2.1 trillion worldwide by 2019. The number rises to nearly four times the projected price of infringement in 2015.
Different Kinds of Hackers
1) Black Hat Hackers.
The bad guys, these hackers only produce programs and campaigns to cause harm. The activity can be anything from stealing data using malware to using denial-of-service attacks to forcefully shutting down networks.
As an example, Kevin Mitnick was the world's most notorious black hat hacker. In the 1990s, Mitnick committed wire fraud. He stole millions of dollars of information from telecom businesses and the National Defense Warning System.
2) White Hat Hackers.
Opposite black hat hackers, these individuals are also called ethical hackers or network security experts. They sell what they discover in "bug bounty" programs, or work as full-time security engineers to hardware and software suppliers.
In other words, white hat hackers are the good guys.
An excellent example of a well-known white hat hacker is Linus Torvalds. He lastly published Linux, a secure open-source operating system, after years of experimenting with the operating system on his desktop.
3) Gray Hat Hackers.
These people can't decide whether they are good security experts or cybercriminals. Since they do work mostly online, this anonymity allows them to attempt their hand on both white hat and black hat hacking.
4) State Hackers
There are instances when the government hires select hackers to snoop in and penetrate and obtain confidential data from other governments to remain at a competitive advantage.
They have at their disposal an infinite budget and highly sophisticated equipment to target people, businesses, or rival countries.
5) Hacker-Activists.
If you've ever encountered activists propagandizing a social, political, or religious agenda online, you may have met a hacktivist. These hacker-activists are anonymous, and often hack government and organizations to gain attention or share their disappointment about opposing their thinking line. These individuals believe they can bring about social change via the Internet. Anonymous is one group that belongs to this type.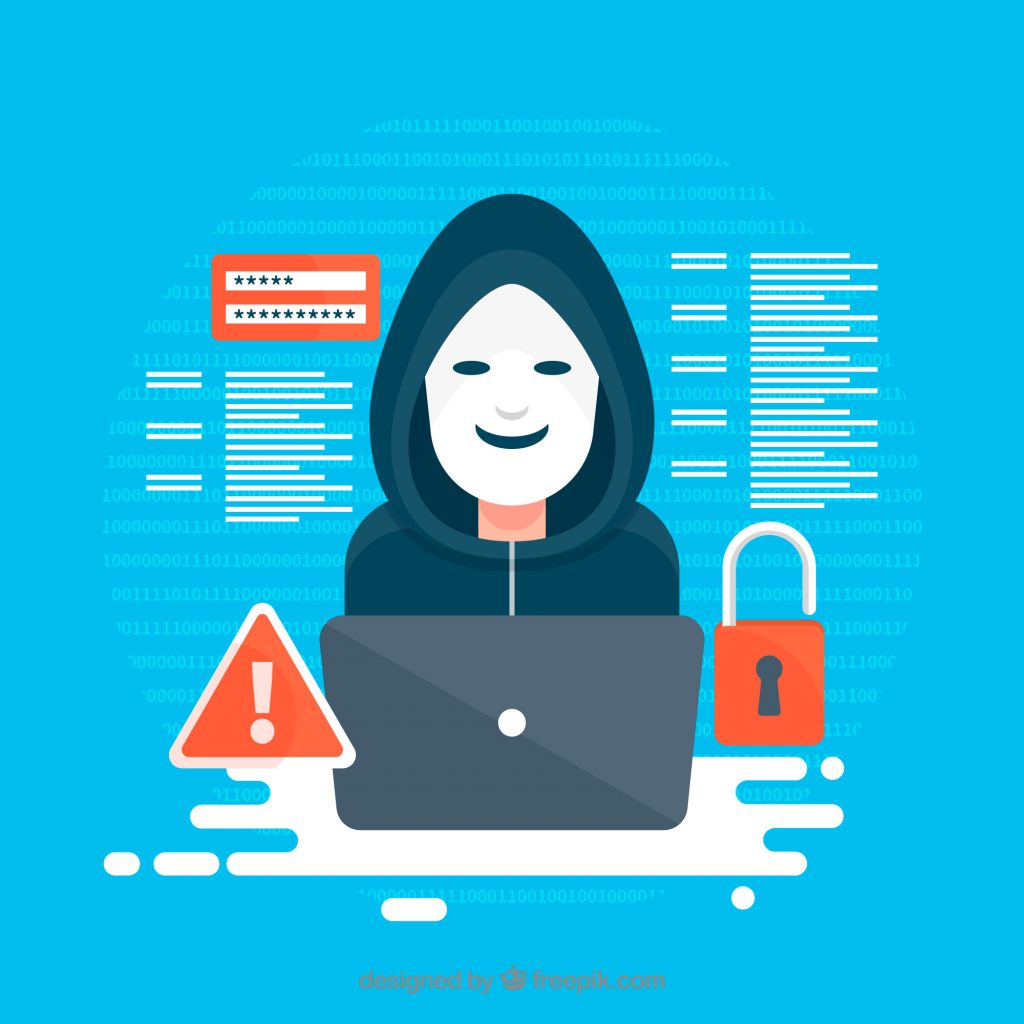 Source: Freepik
6) Whistleblower.
This malicious insider may be an employee with a grudge. He may also be a compromised key worker and recruited by competitors to gather their opponents' trade secrets to remain on top of their game.
These leakers can take advantage of their simple access to data and their role in hacking the system within the business.
Final Thoughts: Personal Preparations
In conclusion, given that hackers are anonymous and unpredictable, we all need to remain vigilant on the things that we do. Even if you're a hardcore tech enthusiast when it comes to security,  data protection, and data loss prevention, all end-users are the weakest link.
Think first before clicking or downloading content, giving permission to third-party apps, or inserting your USB drives anywhere. Do not open unsecure sites, or sign up on webpages without credibility, and limit access to your accounts. For businesses, add SSL to your websites and consult web experts, such as great developers in the Philippines, on how to secure them from possible breaches.
Remember, hackers may not stop to attempt at hacking, but you can make things harder for them.