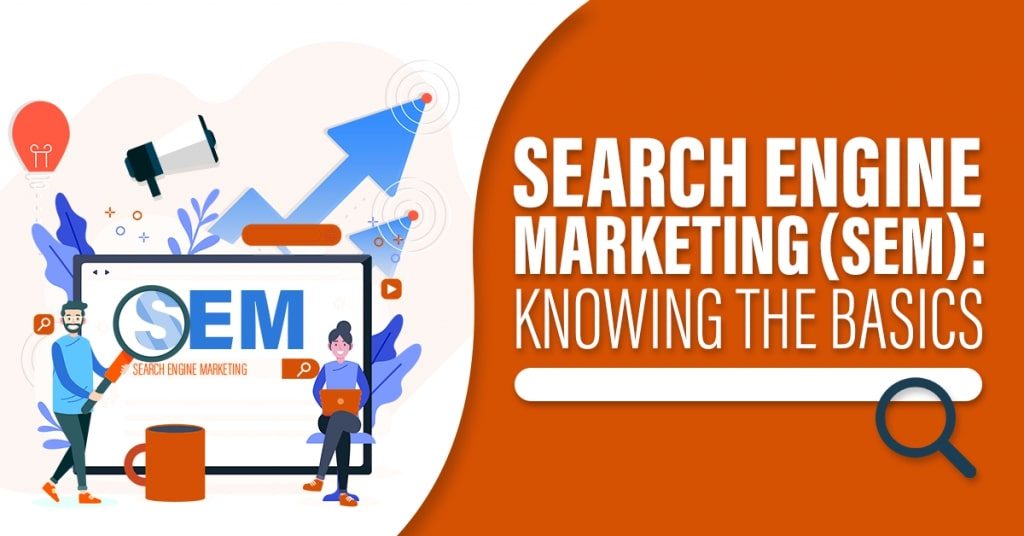 Sep 18, 2019
Search Engine Marketing (SEM): Knowing The Basics
Previously, you could use Search Engine Marketing (SEM) and Search Engine Optimization (SEO) interchangeably. That's not the case anymore as they have different advantages to bring to the table. But how does SEM differ from SEO? And how do you do it right?
SEO VS SEM
SEO, when done well by following its 8 powerful commandments, increases the quantity and quality of your website's organic traffic. As a result, it helps you rank higher on Search Engine Results Pages (SERPs). In comparison, SEM is essentially paid search advertising. You bid to secure a spot on the top. With Search Engine Marketing, you're given a budget restraint. However, it's a more urgent form of advertising. You no longer need to wait for the results of your SEO methods.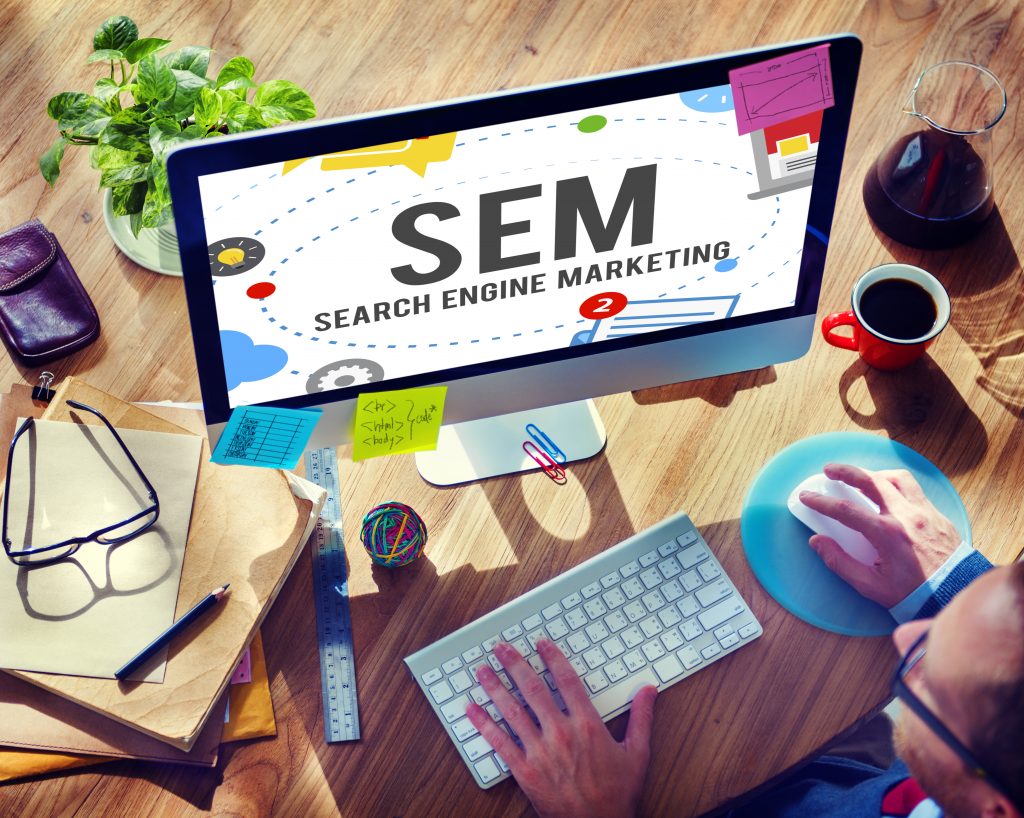 Websites use SEM to gain new visitors.
SEM gives advertisers a game-changing advantage. Generally, your audience may push your ads on social media platforms to the side. Your viewers are more intent on browsing their timelines instead of making a purchase.  This may give you the impression that your potential clients are far from reach. However, they're actually closer than you think. They're only a few searches away—making Search Engine Marketing the best strategy to lead new visitors to your website. 
This is because people who land on SERPs are already either looking for product reviews or a store that actually sells them. You can present them with ads without bothering them. Furthermore, they're open to viewing them because it makes purchasing things easier. Visualize the people behind the search queries: they want your product and they want it now. The instant connection made between customers and companies can't be matched. You can't pass on an opportunity that's simply too good for your business.
Getting Started With SEM
Keywords rank differently across the different search engines. Use keyword research tools to determine the top keywords used in your industry. Then, you select keywords related to your products and services. There are also additional factors to consider when choosing your keywords such as your location, keyword difficulty, and SERP difficulty. Consider looking into long-tail keywords—which are combinations of three or more words. While they're less searched for, it's generally easier to rank on them. Plus, the quality of their traffic is better. You can also determine negative keywords. These aren't words with negative implications, rather irrelevant words that have little to no chances of increasing your conversions.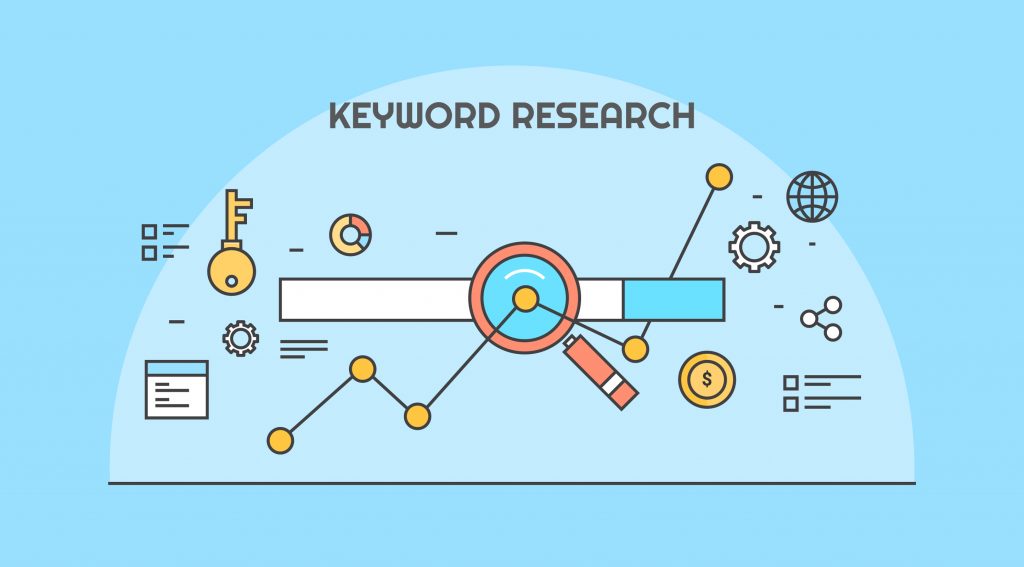 The keyword research for your Search Engine Marketing doesn't end when you determine keywords relevant to your business. As an advertiser, you have to learn which keywords your competitors are ranking for so you know where to compete. The competition lies in trying to rank higher and securing your spot. Visit a few of your main competitor's website and identify the keywords they use. Analyze their content. What trends are they writing about? You might also pick up a few techniques you can implement on your own site.
Once you've chosen keywords that your potential customers are most likely to input as search queries, it's time to bid on them. 
Looking Past The First SERP
One example of advertising method is the Pay Per Click (PPC) method. Just like its name suggests, advertisers pay an amount of money based on the number of clicks they get—which relies on the quality of your ads. You establish your relevance through your ads' quality, URL, and the keywords used.  Consequently, your Quality Score is a combination of your relevance and the user experience you provide. Having a higher quality score lets advertisers pay less money to increase their ads' rankings.
A few more examples of Search Engine Marketing's common ads on SERPs include:
AdWords – which use purely text-based ads and rely on your content writer's ability to craft an eye-catching ad copy to ensure that people will click on it

Google Shopping – which is a space recommended for e-commerce sites to present their different product options

Local Results – which are either the top three results from a "near me" search query in

Local SEO

or Google's knowledge graph panel

Google Flights – a feature that allows users to browse through flights with their corresponding schedules and rates

Book a Room – a part of the knowledge graph that enables customers to book hotel rooms directly on the SERP. The hotel's website and other additional information are also provided.
Will you use Search Engine Marketing?
In the end, the online presence of your site depends on an equal combination of both SEO and SEM strategies. They're equally important for your website, regardless of whether you're aiming for short-term or long-term results. Organic Search Engine Optimization improves your chances of scoring higher on organic search results. On the other hand, Search Engine Marketing can give you the boost you need—especially when you're fairly new on the web. Now that you've learned all this, it's time to you execute both SEO and SEM. Let their methods complement each other.