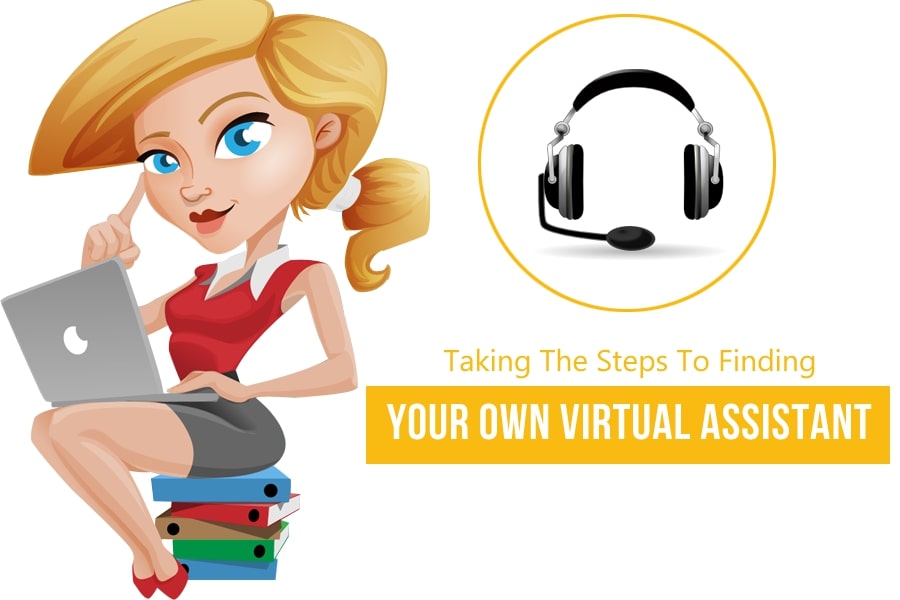 Jun 17, 2021
Five Easy Steps to Finding Virtual Assistants
These days businesses are finding ways to make the most of technology, especially the internet, to make managing their enterprises easier and more convenient. For instance, they do things such as creating websites and hiring search engine optimization (SEO) specialists to boost their site's audience reach and increase conversion. Similarly, business owners are also hiring virtual assistants (VA). These VAs help plan, implement, manage, and improve their business activities and transactions. Let us learn some easy ways in finding virtual assistants for your business!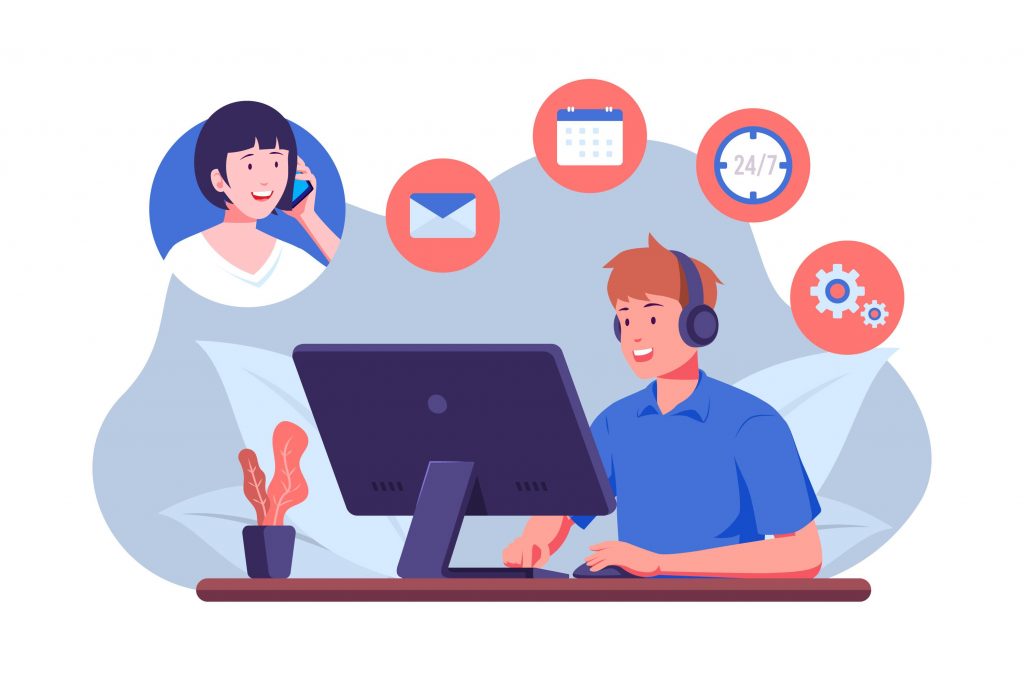 Why Businesses Hire Virtual Assistants
Finding virtual assistants and hiring a Filipino Virtual Assistant is becoming common practice for entrepreneurs nowadays. These virtual assistants are trained experts who may be employed in an outsourcing company. They may also be working as a freelancer in their own homes.
Virtual assistants are already equipped with the knowledge and skills on how to assist their clients. Thus, hiring a virtual assistant makes it more affordable and streamlined than traditional hiring. Before, you would have to sort through piles of application forms and conduct a series of interviews and training. Then, you would need to allocate some budget for their insurance and other benefits. You need to supply equipment or gadgets to help them perform their tasks. Also, you need to provide a physical space for their tables or desks. With a virtual assistant, you no longer need to prepare for all of that because they or their companies will take care of that for you.
Additionally, virtual assistants can handle different tasks that usually take up most of an entrepreneur's time. Unfortunately, these secondary administrative tasks leave the business owner with little time to do more important things that need their attention. Here are some practical steps that you can take when finding a virtual assistant and hiring them for our business.
STEP 1: Identify Business Needs
In general, most virtual assistants can perform any office or administrative tasks. They are equipped with a wide range of skill sets. More importantly, they have an endless option of online scheduling and management tools, which allow them to become efficient at their job.
First, however, you have to identify precisely your business needs and what you want your virtual assistant to do for you despite all that. Here are some of the task categories that a virtual assistant can do, and some examples per category:
Office Support: diary management, scheduling, data entry, emailing customer invoices
Basic Bookkeeping: reconciling bank statements, following up on late payments, updating financial records to prepare you for tax time and BAS
Marketing: SEO, lead generation, social media management, marketing reports
Website Administration: web support, assisting with changes, updates, and in choosing a web host, knowledgeable on CMS
Research and Data Presentation: content creation, PowerPoint presentation, creation of videos
STEP 2: Determine Employment Options
Under this step, you have to ask yourself which type of employment you want for your virtual assistant. For example, do you prefer to hire a virtual assistant currently employed in an outsourcing company? Or do you want to hire a freelancer instead? Aside from this, you have to determine if you want a virtual assistant who works locally or someone from overseas.
It would be best to weigh down their advantages and disadvantages. In doing so, you can make a wise and informed decision when finding a virtual assistant for the job. Through this, you can narrow down your search and make it easier for you to locate the virtual assistant you are looking for.
STEP 3: Check Online Reviews
Through the internet, you can easily look for your favorite products and services. With only a few clicks, you can purchase food or clothing. You can also reserve a table in your preferred restaurant or check in to a hotel that suits best for your planned trips. Aside from that, the internet has also made it possible for businesses to check online reviews on various products and services offered online. Thus, checking online reviews is another method that you can use when finding a virtual assistant.
So, narrow down your choices and try to see online if they have a website or a social media platform. See if they have online reviews from previous clients. Once you find their online reviews, read through them. Verify through their previous customers' comments and recommendations if the kind and quality of services that they promise are what they actually provide. By checking online reviews, you can decide which virtual assistant to hire to help grow your business.
Here are some sample client reviews that let you know a VA and their team is reliable: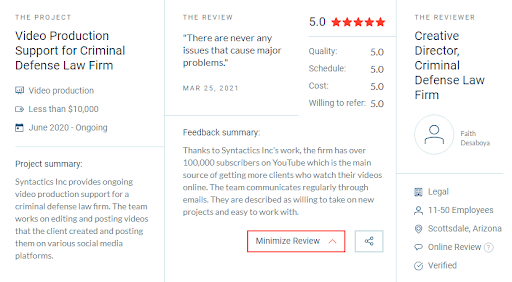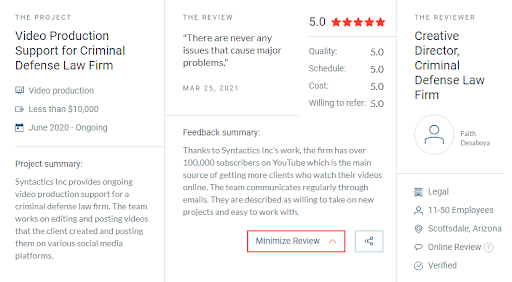 STEP 4: Interview Prospective Virtual Assistants
Next, when you have finally decided on what type of virtual assistant you want to employ, the interview portion begins. You should not limit yourself to interviewing only one candidate. It would help if you prepared a lot of choices to increase the chances of finding the right virtual assistant. Thus, in finding a virtual assistant, you should make some time in your schedule to conduct the interviews.
You can carry out these interviews through Skype, Zoom, FaceTime, Google Hangout, Microsoft Teams and many other video conferencing options available online. During the interview, make sure to get specific information such as how they will invoice you for every deliverable, how many hours of work they can dedicate per week, and many more. In the interview process, you can also find out their skill sets. You can also ask them about the equipment or tools that they use to make their operations more manageable and productive.
STEP 5: Set Up Work System with VA
After finding virtual assistants and hiring your choice, you can finally set with your selected virtual assistant your requirements. You can also discuss the mode of communication you two should utilize, including the delegation of tasks. These are just some of a few things that you should negotiate with your chosen virtual assistant.
It is during this stage when you can finalize the virtual assistant's work schedule. As such, this is the time when the two of you should clear out any concerns. Doing so would prevent any miscommunication or errors which could harm the project that the two of you are currently managing. Talking it out with your virtual assistant will also help both sides get to know each other, which is crucial to forming a solid working relationship.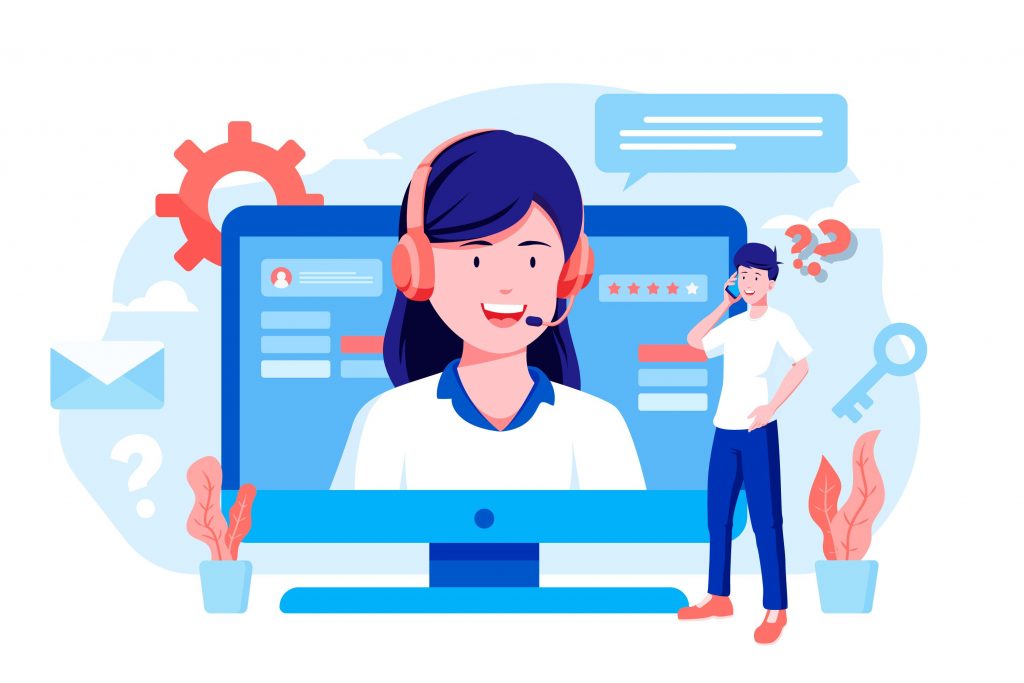 Find Your Virtual Assistant in Syntactics!
Do you still think finding virtual assistants is difficult? Worry no more because, here at Syntactics, Inc., we have the most passionate and effective dedicated virtual assistants you can find. So, let our virtual assistants work with you to see how we can benefit each other's businesses!