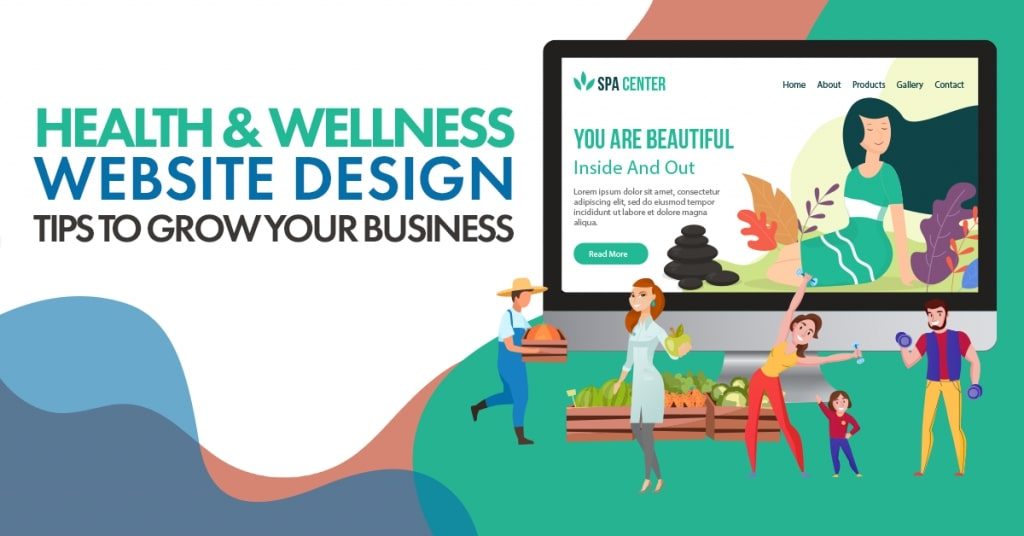 May 12, 2020
Health & Wellness Website Design Tips To Grow Your Business
The public's general health and wellness is a top priority now, more than ever. And with the increasing need for developing healthy habits comes the increase in the demand for specialists in the field. Get your chosen web design and development team to build a unique and interesting website to get your health and wellness business in shape as well.
Here are a few design tips and ideas to consider for your new website:
Nutrition
While you have an endless array of color choices, having a predominantly white health and wellness website gives users a simple and clean background. Nutritionists, dietitians, and even home cooks can then display their recipes and put images of their meals in the spotlight. And just like sprinkling a few garnishes to the dish, you can also add a few finishing touches to your website. This ranges from anything between minimalist borders and a few accent colors depending on your personal style.
Agriculture
Designing a health and wellness website doesn't mean avoiding to mix and match colors, fonts, and textures altogether. For instance, the right shade of green partnered with a structured font and subtle texture can easily enrich your product display. This effect can emphasize the freshness of produce you've grown and harvested on your farm. On the other hand, you may use various shades of brown to create more earthy tones that are often associated with cocoa.
Keep in mind that it's best that you go back to your original intentions and goals when choosing the appropriate fonts for your site. More loose and fun fonts may be best incorporated in websites that include parents and children as their target market. In fact, having a more light-hearted approach inclusive of bright colors and simple illustrations can actively make browsing more enjoyable for visitors. Moreover, you can also use this style to creatively teach them about basic vitamins and minerals. For most marketing teams, this serves as an opportunity to highlight the health benefits found in the product.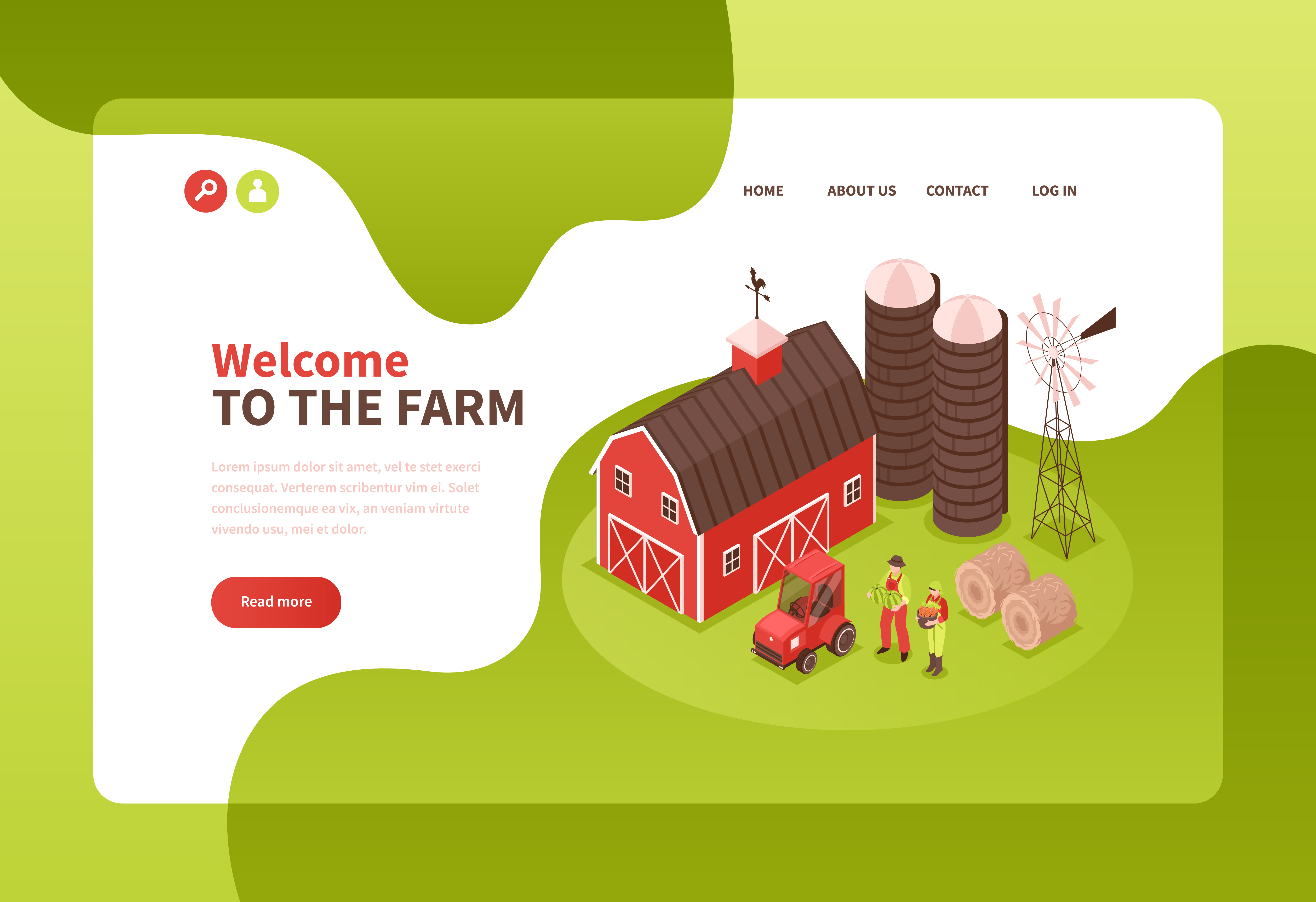 Mental Health
When you create a web design for mental health professionals, it's important to remember to avoid portraying stereotypes. In fact, it's best to stay away from images of isolated individuals clutching their heads. This common and cliche imagery may backfire and discourage visitors to browsing any further.
Instead, evoke positive emotions through images of smiling faces front and center on your health and wellness website. Moreover, make sure you promote a sense of community through a display of events and gatherings in your local community. Psychotherapists, couples and family counselors, and social workers may also enumerate a list of causes, partners, and organizations they support. Doing so can reassure clients of your intentions to provide them the assistance they require. You can also feature video testimonies of your attestants (with their permission) alongside the highlights of their reviews to further show your authenticity and credibility.
Physical Fitness
Physical fitness covers a broad range of subjects. Thus, it's best that you narrow down your web design choices according to your niche. Gym instructors, strength and endurance coaches, and personal trainers alike may layer black and white images on abstract textures. In doing so, you can showcase a preview of the high-intensity workout classes and training sessions you offer. On the other hand, fitness bloggers who specialize in home workouts may use a more laid-back approach. In fact, using the right amount of lifestyle images helps your clients build a connection and confidence in your branding. Meanwhile, it's in your best interest to divide your website into sections when you aim to engage users with rapidly changing content such as sports news. For instance, you can dedicate areas to displaying live scores, results from previous matches, and schedules for the next tournaments.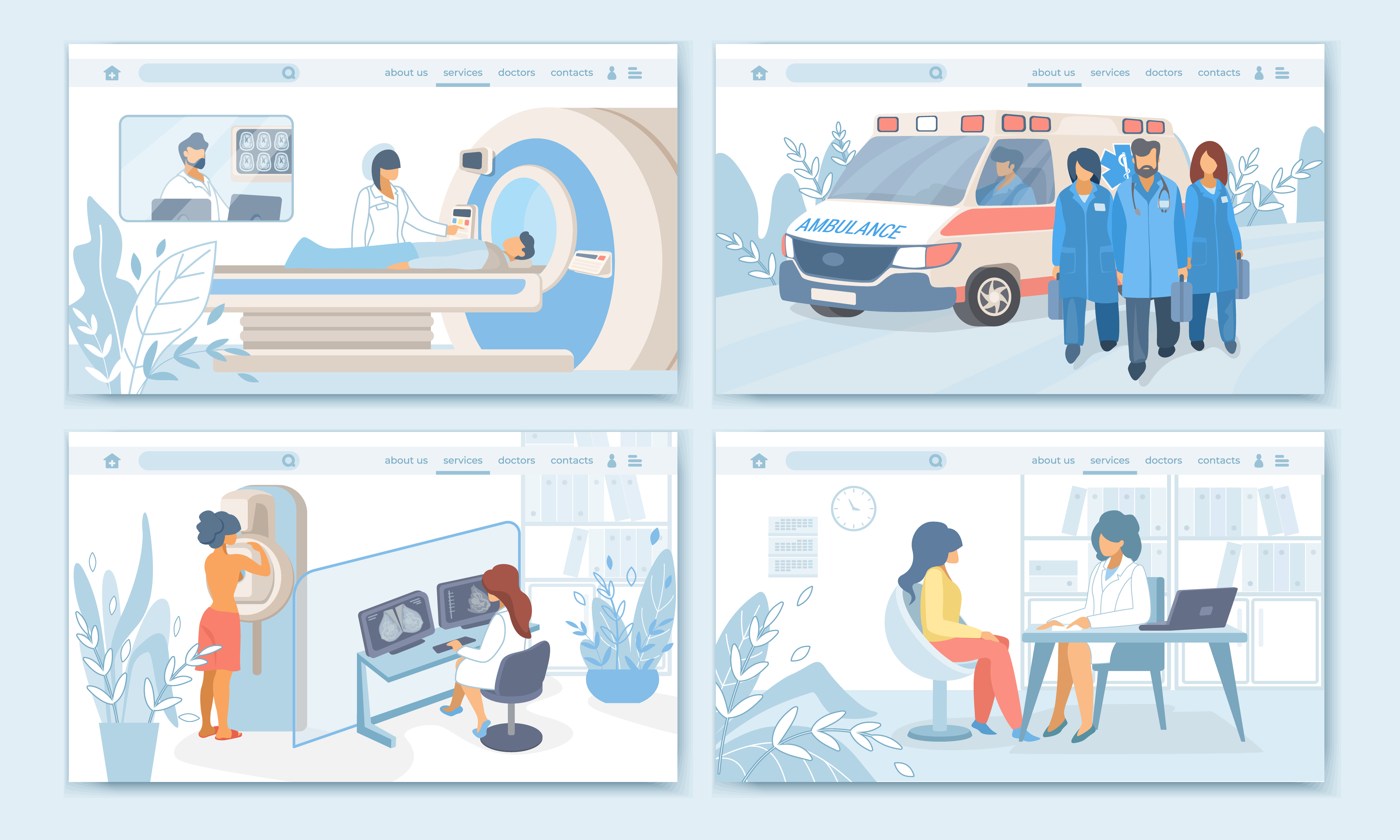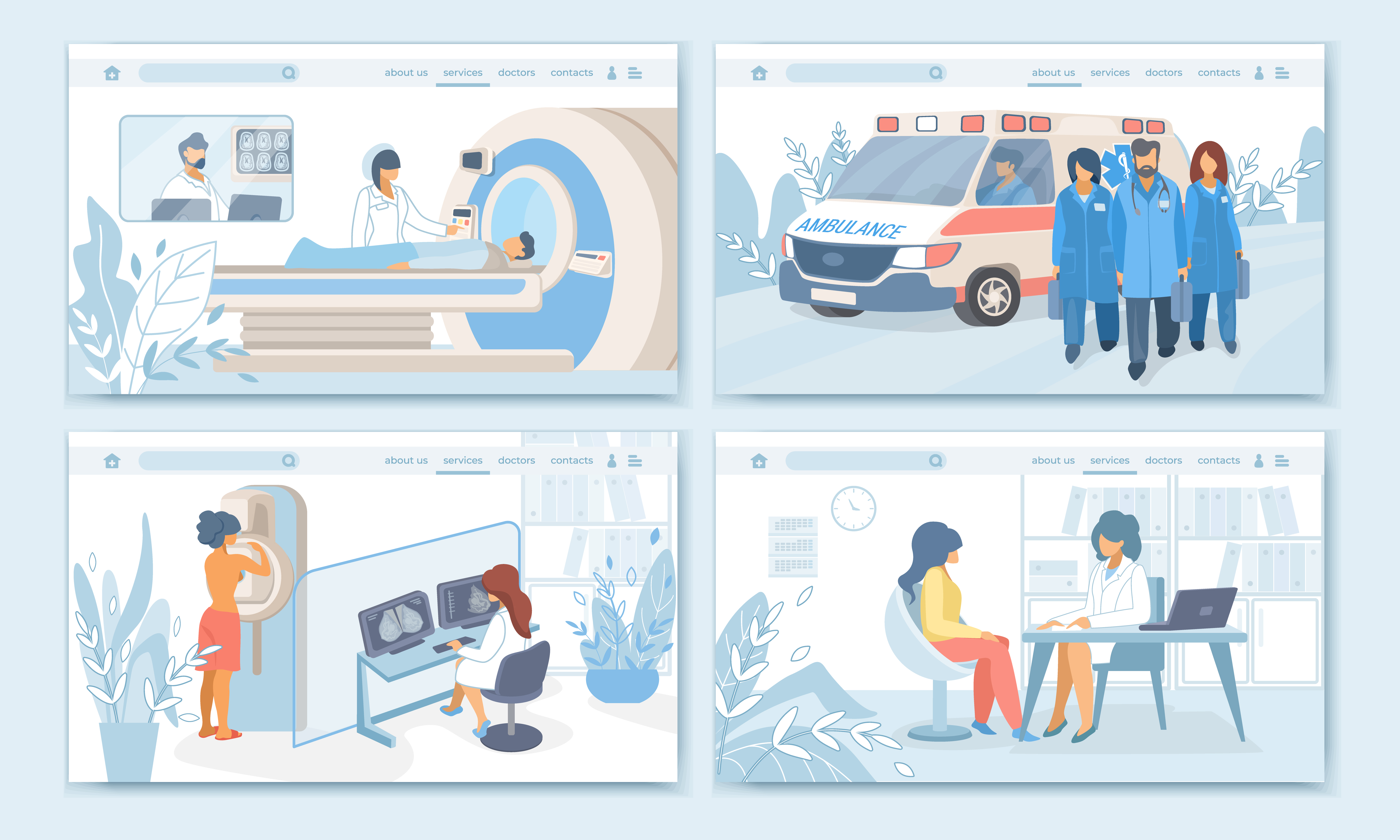 Medical Institutions
Health websites for hospitals, treatment centers, and surgical centers, among other medical institutions should be able to provide top-notch user experiences at all times. After all, you need to consider that you may have site viewers rushing to get information at all times. Keep your website simple with its menu and other features easily accessible. Gather and organize all your contact information (especially for emergency rooms) and laboratory schedules in one place. Additionally, make it one of your priorities to dedicate a few web pages to showcase your medical professionals' backgrounds. This provides users with enough guidance to help them identify which doctor to visit. Depending on the number of patients you cater to daily, you may want to include booking forms for consultations and testings.
Health And Wellness Websites
Continue serving the community in your own ways, regardless of whether they're through cooking tutorials, fitness memberships, or direct mind and body exercises and examinations. Do what you do best with the help of a web development company in the Philippines you trust. Help both the general public and your own business get in shape today!