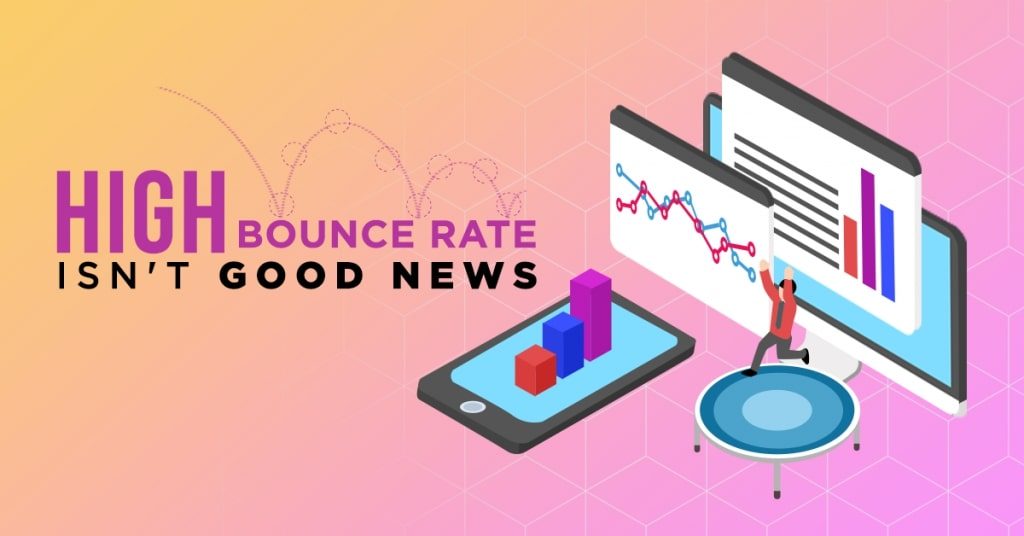 Oct 17, 2018
High Bounce Rate Isn't Good News
In our previous blog, we talked about ways to decrease bounce rate. Usually, a high number or percentage is good news such as the website traffic. Contrary to most measurements, however, a high website bounce rate is bad news. A high bounce rate means there might be problems with your site or that it lacks more engaging content. Furthermore, Google states that a high bounce rate is a definite no-no if your home page is where other parts of your site can be accessed.
Moreover, bounce rates as inversely proportional to conversions. If your landing page is irrelevant to visitors, there's a likely chance for lower conversions.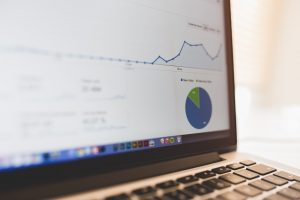 The Ideal Bounce Rate
In Jay Penton's article discussing the average bounce rate in Google Analytics, he writes that the most ideal and excellent bounce rate is in the range of 26 to 40 percent. The average is between 41 to 55 percent . 56 to 70% percent is higher but should not be alarming. However, rates beyond 70 percent are concerning and website owners should think up a strategy to decrease their bounce rate. Additionally, Google Analytics also has a "Benchmarking" option. This gives a visualization of the average bounce rate for the industry they think matches your site.
Misconceptions Between Exit Rate Vs Bounce Rate
Bounce rate and exit rate are often interchanged. By Google's definition, the exit rate is the percentage that were the last in the session for all page views to the page. On the other hand, bounce rate is the percentage that were the only one of the session for all sessions that start with the page. In simpler terms, a bounce rate is single-engagement sessions percentage and exit rate is page exits' percentage.
Possible Reasons for High Bounce Rate
There are many contributing factors that could be the reason for your site's high bounce rate. Here are some of the most common:
1. Wrong Click
A user may have mistakenly opened your site and exited the page immediately.
2. No Purpose
The visitor's purpose may not have matched the content and context of your website. Additionally, this indirectly means that you may have misled users to your site. One probable cause of this is accidentally or unknowingly setting negative keywords, or keywords that aren't fully relevant to your business. Your title tag and meta description may have also been misleading. Hence, users may be visiting your site on the pretense that its content is mainly about what's in the title and meta description. Once they saw what was on the page wasn't what they thought, they left and contributed to your high bounce rate.
3. Hard to Read
There's one thing that customers aren't very fond of and that's text without headings and subheadings. Hence, if your website has long texts that aren't properly grouped according to their subtopic, this could discourage visitors and drive them away. Additionally, your content's readability may be too technical and visitors have a hard time understanding. Have your team members add a few headings to make your content easier to read and possibly decrease bounce rates.
4. Not Mobile-Friendly
Nowadays, a lot of users are using mobile phones to browse online. If they see your images and texts are too small, they might immediately exit it and find another one. One that doesn't require them to pinch and zoom.
5. No Call to Action
Without a call to action that's compelling, visitors will find no reason to click on any other parts of your site. This also means that your content should be informative and engaging so that they will move to other parts of your site. Sometimes even one compelling call to action is all your marketing team needs to help solve your high website bounce rate problems.
6. Too Many CTAs
While having a CTA is good, it's also equally as bad to have too many CTAs incorporated into your digital strategy. This will cause users to feel bombarded and overwhelmed. It's also too pushy and spammy. Hence, visitors feel annoyed and bounce away.  
7. Error 404
If users only stayed for a very short period of time, even shorter than normal, there's a high chance you have a blank page or that it isn't loading properly.
8. Slow Page Loads
Users don't like it when they have to wait even for a minute for a page to load. In fact, most exit the page even on the first two seconds if it still has not fully loaded.
All in all, most reasons for having a high bounce rate is that your website hasn't been optimized to accommodate the needs of users. If you need the help of professionals from a full service digital marketing agency, based in the Philippines who can put the best content on your website and decrease your bounce rate, you can be sure that you can get it from us!