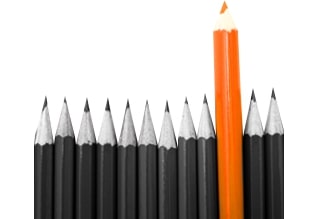 Apr 10, 2013
Effective Ways to Make Your SERP Listing Stand Out
If you rely heavily on Google to figure out your share in SERP snippet, then perhaps you are missing out a huge opportunity to attract organic traffic to your website pages. In order to help you stand out, the following strategies will serve as your guide that will guarantee that search user will click on your site over another. Indeed, this will surely increase your potential click-through rates.
Tip No.1– Copywritten SERPs Snippets
The first tip that you can use to enhance your sitelinks listings is to use copywritten content using site meta tags. Though a number of webmasters ignore this, little do they know that the title tag and the meta description can be pulled by Google as form of snippet for your site to appear natural in the SERP.
Now, if the heavens conspire to give you the favor  to earn a good spot in the Google SERP then do not waste this opportunity by presenting dry snippet text. Make sure that your title tag and meta description are worth it. Indeed, this strategy is a powerful way to get your SERPs listing to stand out from the rest.
Tip No.2– Google Sitelinks
The main reason why Google moves to fewer results in the natural SERP is because of the growing inclusion of the sitelinks. Sitelinks are indented search results that represent the internal pages that are found on the primary listing site. As your website expands in the World Wide Web, Google will begin to notice and assign your SERP listing in its designated sitelinks.
If you have web pages that you would not want to appear in Google's list in your future sitelinks, all you need to do is to log on to your Google Webmaster Tool account. Then navigate your sitelinks sections that can be found at the configuration menu. You can remove the pages that do not need to be included in your feature.
Tip No.3– Google Authorship
Since it becomes an advantage on your part that you can control your sitelinks in Google results, then enjoy it by making use of Google authorship. Basically, Google authorship will allow you to send Google indexing robots more information about your content. Google will then tie all of this information back into your authorship data and will automatically add pictures into your search listings.
Here is how:
Create a Google+ profile
Add a profile image with a recognizable headshot to your Google+ account
Add a byline to all of your website articles that have the same authorship name as the one that is associated with your Google+ account
Link your website content to your Google+ account
Make use of this powerful feature today and see your site soar up high!
You should know that as the internet continues to become more competitive these days, a savvy webmaster must also take advantage of this feature to obtain better SERP result. Do not allow your search engine optimization efforts get wasted.
Pull your search engine optimization effort and begin to enjoy high natural search traffic while you begin to build trust to your niche. Syntactics Inc. is one of you! We can help you promote your business and be on top. How? Call us at 63-88-856-2242 US: +1-(650) 209-4767 Aus: +61280062938 Contact Person: Ms Stephanie Caragos Email: sales@syntacticsinc.com.