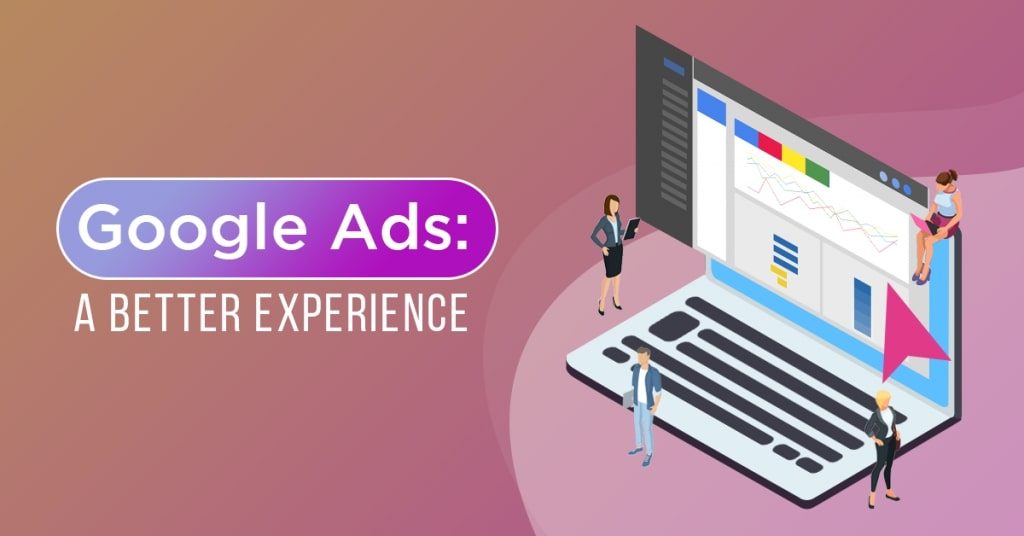 Oct 15, 2018
Google Ads: A Better Experience for Businesses
The new Google Ads update, formerly known as AdWords, boasts of new features that will definitely help users gain advantage in the competitive world of online marketing. In addition to the new name, it now integrates artificial intelligence and machine learning that automate optimizations.
A New AdWords UI
The first thing users can now see after logging in to Google Ads is an overview of their account. This overview makes use of a dashboard display which users can also customize. They can choose between different metrics such as keywords, campaigns, most-shown ad,  and devices. This enables users to immediately see their performance. More importantly, this new dashboard is absolutely more convenient in contrast to the old version where users manually check to see metrics with the biggest impressions. Users should also know that this new dashboard will not affect the campaigns.
Here are a few samples of data that can be viewed and customized on the overview dashboard:


More Fields and Characters
Text Ads
Text Ads now have more characters and fields. In the previous version, there were only two headlines with a maximum of thirty characters each.
With the Google Ads update, however, three headlines are allocated. Like the old one, it still has a maximum of thirty characters but with one new field for headline, users can add more call to actions or main features or services of their products. More importantly, the descriptions now have two fields. Each field has a maximum of ninety characters giving users a total of 180 characters to give more insight and information about their business in their ads!
Creating the text ad can be accessed through opening an ad, going to the account, choosing the appropriate campaign, and selecting the ad group level. Clicking the blue plus sign on the left side then shows a drop-down menu and choosing the "+Text ad" option.
This is how the interface looks:


Responsive Search Ads
Machine Learning is a new feature that powers Responsive Search Ads. This allows users to create ads which AdWords then automatically experiments with by combining them. It then evaluates which combinations give the most optimum results.
Thanks to the Google Ads artificial intelligence, there will be no need for manual testing. Advertisers and users can free up their time and focus on more important aspects of their campaigns.

Demographic Targeting
Every advertiser or business knows that one of the best ways to increase sales is by learning who your ads are reaching. The new interface now features a better demographic targeting. In the old version, users only had a limited view of the demographics. For instance, only the age and gender were the available statistics. It was also not possible to combine these demographics.
With the new interface, users can now see the age, gender, household income, and parental status. Even better, users have the option to combine these demographics, allowing a wider scope and better insight.
Here is an example of the interface combining age, gender, and household income:

Maximizing the Google Ads Update
All in all, the new Google Ads has features that will surely provide ease of use and better results for businesses and advertisers. However, these are only as good when the campaigns incorporate the most effective strategies. If you want to utilize Google Ads beneficial features, collaborate with digital marketing experts and watch your business grow!