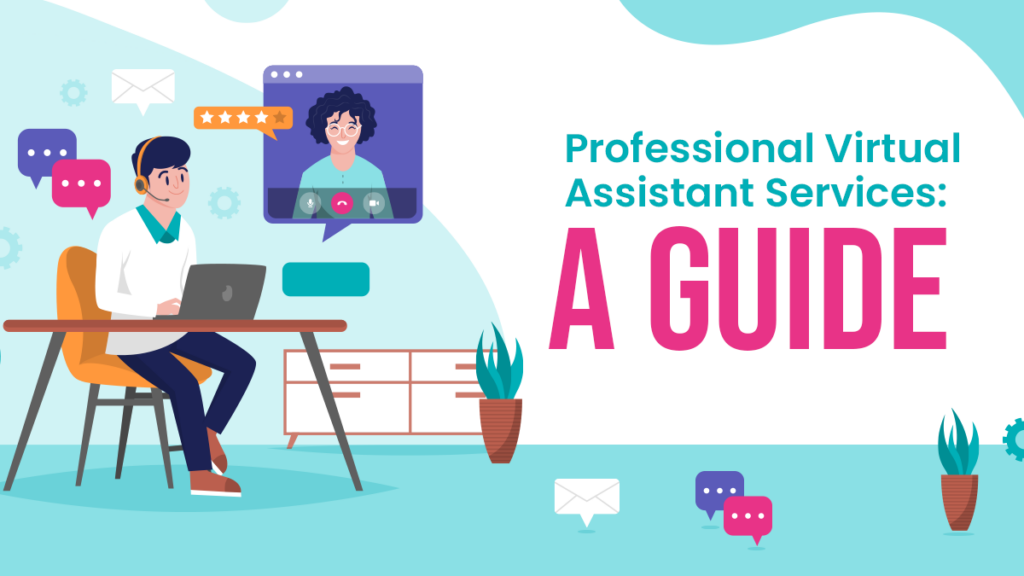 Jul 13, 2023
Professional Virtual Assistant Services: A Guide
Business owners may often have too many responsibilities but are unable or unwilling to employ a full-time employee. Thus, they may seek the help of a virtual assistant for support. So, offering professional Virtual Assistant Services can be a profitable business idea. 
Virtual assistants can increase a business' efficiency by handling various administrative tasks like making phone calls or travel arrangements. So, a virtual assistant efficiently manages routine administrative tasks, and the business has more time and resources to grow and innovate.
What are Virtual Assistant Services? Why Do You Need them?
Virtual Assistant Services refer to support- or assistance-related tasks for businesses. These personal assistants often handle administrative, technical, or creative tasks. Often, virtual assistants in a remote or offshore location such as the Philippines will handle these jobs. In addition, 59% of virtual assistants are employed full-time.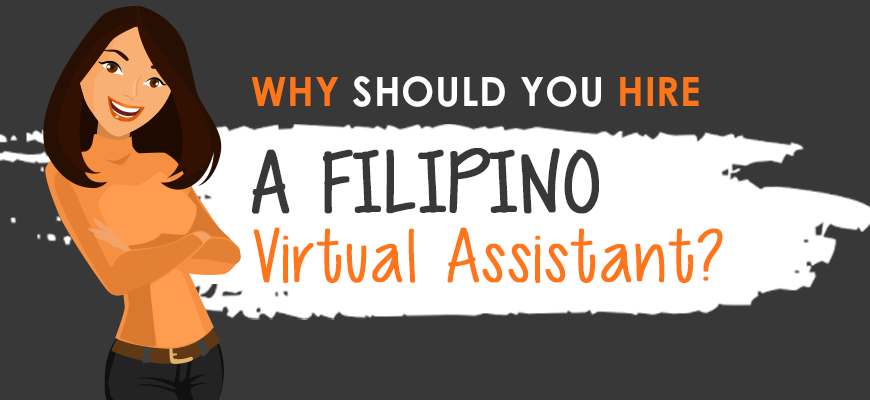 Such assistants use their skills and knowledge to help clients manage their workload, enhance productivity, and concentrate on essential activities. Here's a list of Virtual Assistant Services that you can provide to companies or individuals:
What Services do Virtual Assistants Offer?
There are many tasks Virtual Assistants can handle, including the following:
Data entry;

Transcription;

File management and organization;

Spreadsheet management;

Blog post or article writing;

Proofreading and editing;

Video editing;

Project management;

Making phone calls;

Making travel arrangements;

Search engine optimization or SEO;

Keyword research;

Pay-Per-Click ad management;

Email management;

Social media management;

Monitoring analytics and reporting;

Calendar management and scheduling;

Customer support via live chat or phone;

Research;

Invoicing and billing, etc.
Top Three Reasons Why A Business Needs a Virtual Assistant:
Many Virtual Assistants Commit to Giving Quality Work.
Virtual Assistants have specialized skills in many fields. You'll often come across those with expertise in digital marketing, bookkeeping, customer support, and more. By hiring a remote assistant, businesses can access high-quality services.
Get in Touch with Our Digital Marketers
and Spread the Word About Your Brand!
In particular, professional virtual assistants are very productive and always value their clients. As a result, they make it their mission to provide the best possible service. On top of that, virtual assistants can manage a business' many time-consuming responsibilities.
Businesses can focus on their primary competencies and strategic initiatives by delegating non-core tasks to virtual assistants. As a result of their quality work, Virtual Assistant Services can significantly improve productivity and efficiency for your business. 
Virtual Assistants Use Their Own Equipment and Office Supplies.
A remote assistant can "decrease operating costs by 78%." Companies can engage virtual assistants as needed rather than hiring full-time team members or staff. Thus, they pay only for the hours worked or specific tasks completed. 
Most virtual assistants are from companies offering such services, meaning they use their office equipment. Business owners using virtual assistant services don't have to purchase additional equipment and other office supplies.
As a result, this eliminates the following business expenses associated with traditional employees: 
Office space;

Equipment;

Employment benefits; and 

Training costs. 
Plus, virtual assistants offer scalability, and businesses can easily adjust their support to meet changing needs as they grow. So, you can scale virtual assistants up or down as needed. You can count on them to handle increased customer inquiries, manage your social media calendar, or provide additional research assistance.
Professional Virtual Assistants Pay Their Taxes and Benefits.
One significant advantage of virtual assistant services is that they don't need to pay taxes or create benefits packages. Since virtual assistants are independent contractors, they're solely responsible for their own benefits and taxes.
You can provide virtual assistants to businesses abroad that want to delegate tasks to offshore professionals. Businesses that offer Virtual Assistant Services can significantly grow their company. 
How Professional Virtual Assistant Services Can Help Your Business
Companies offering Virtual Assistant Services can gain additional income to expand their business. So, this matches the rising demand for remote personal assistants — in fact, the virtual assistant market "doubled in size" from 2021 to 2022. Thus, providing Virtual Assistant Services to companies or individuals is a long-term business opportunity.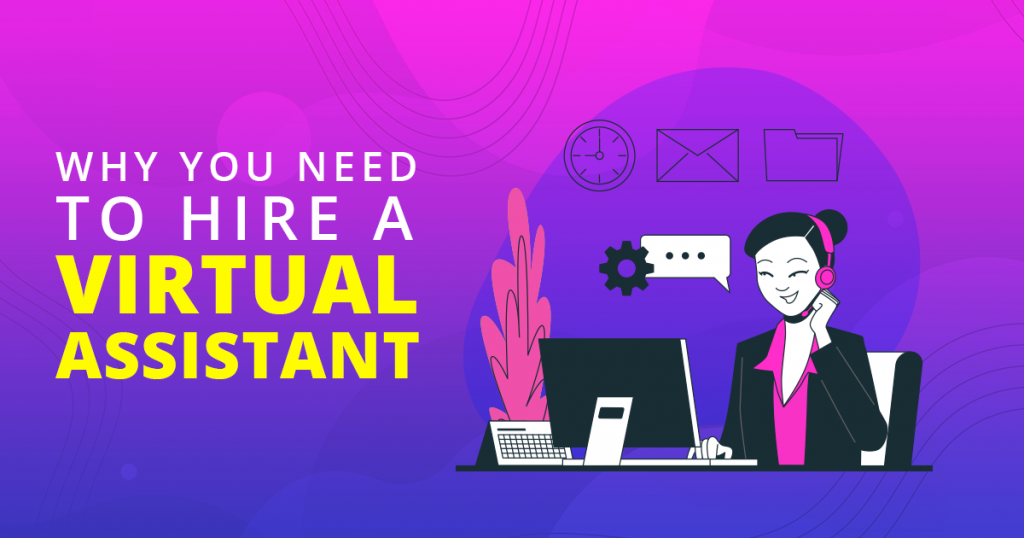 Businesses with Virtual Assistants specializing in digital marketing services are likelier to succeed than those without. For instance, you can gain more success if your Virtual Assistants offer services SEO, Facebook ads, and Email Marketing! We live in a world where many companies strive to boost their search results rankings and follower counts on social media.
Here are the benefits of offering professional Virtual Assistant Services:
Keep up with Increasing Demand
Demand for virtual assistants has been increasing lately. Individuals and businesses of all industries require help with administrative tasks, customer support, and other work. 
So, take advantage of this growing market by providing Virtual Assistant Services.
Cost-Effectiveness
Hiring virtual assistants is more cost-effective than hiring full-time staff. If you provide remote assistant services, you can offer flexible pricing models, allowing clients to pay only for the required services. For instance, you can offer hourly rates or project-based pricing. 
As a result, your Virtual Assistant Services can be especially attractive to businesses that want to lower costs and improve efficiency.
Flexibility and Scalability
By offering Virtual Assistant Services, you can remotely serve clients from all over the world. As a result, you can work with clients across different time zones and broaden your customer base beyond local limits. 
Also, as your business expands, you can effortlessly increase your workforce by hiring more virtual assistants to manage the growing workload.
Expertise and Specialization
Businesses that provide Virtual Assistant Services can demonstrate expertise in various tasks, depending on the assistant's specialization. So, you can focus on a particular industry or skill set, such as content writing, bookkeeping, or graphic design. 
Add More to Your Content Pool
with Content Services from the Philippines!
By highlighting your strengths, you can attract clients who appreciate your specialized skills.
Work-Life Balance
Virtual assistants tend to enjoy a better work-life balance by setting their own schedules and choosing projects that interest them. Thus, they have more control over their time. 
This allows your virtual assistant business to work with clients who share your values and interests. As a result, it makes your work more enjoyable and fulfilling.
Low Startup Costs
Starting a business that offers professional Virtual Assistant Services requires minimal startup expenses compared to other businesses. Of course, you'll require a computer, Internet access, and software tools for communication and task management. 
With these essential resources, you can establish your business and start providing services while keeping your initial investment to a minimum.
Still, it's essential to recognize that, similar to any business concept, triumph hinges upon the following factors:
Your abilities;

Promotional endeavors; and

Capacity to provide top-notch services.
Then, you can form robust bonds with customers and enhance your skills while delivering exceptional customer service.
Does Your Business Need Virtual Assistants?
Whether personal or professional, businesses need organized persons with ample experience and skills. To stand out as a business, you must hire a Virtual Assistant, especially a specialized one.
Here are some Virtual Assistant specializations you could consider: 
Editor or proofreader;

Social media assistant or account manager;

Content or copywriter;

Researcher;

Website designer and developer

And more!
The Virtual Assistant market is growing, and you want to keep up with or surpass your competitors. So it's best to start looking for your ideal Virtual Assistant now and improve your workflows.
After all, the best Philippine Virtual Assistants can free up time for business owners to focus on core business activities!