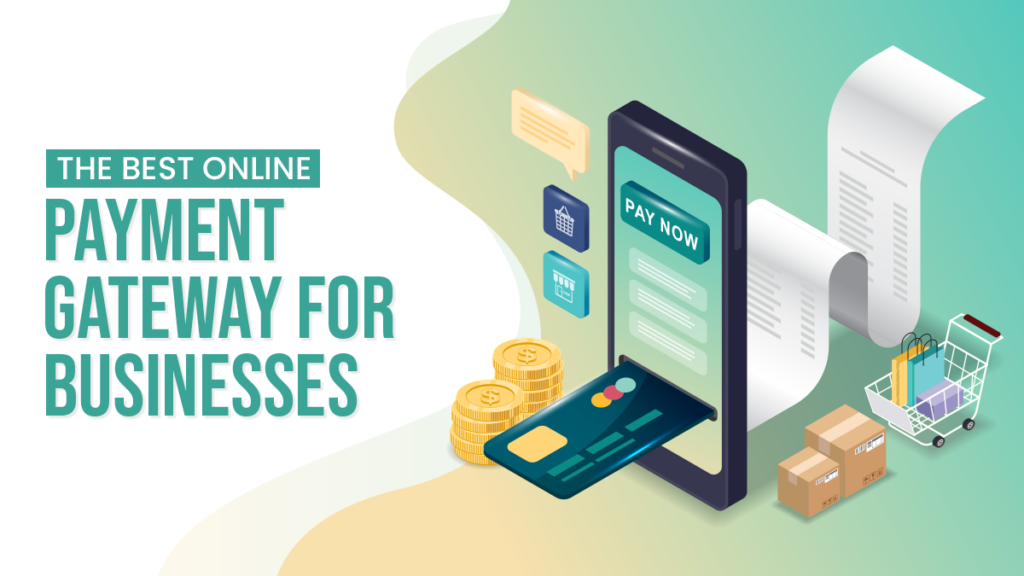 Sep 19, 2023
The Best Online Payment Gateway for Businesses
Businesses have integrated payment systems into their websites so customers can pay for services or products. They ensure a smooth checkout process for both customers and businesses. eCommerce Website Developers from the Philippines can integrate the best, most secure Online Payment Gateway on your site or mobile application.
A payment gateway facilitates transactions by connecting a customer's payment method with a merchant's website or application. Also, it handles online payment authorization and processing, ensuring the secure fund transfer between the involved parties.
So, with the right guide, a business owner can add a payment gateway to their web pages. However, Online Payment Gateway integration is easy with the right eCommerce Website Development Company!
What is an Online Payment Gateway?
Digital payment gateways are intermediaries between customers' preferred payment methods and merchants' websites or applications.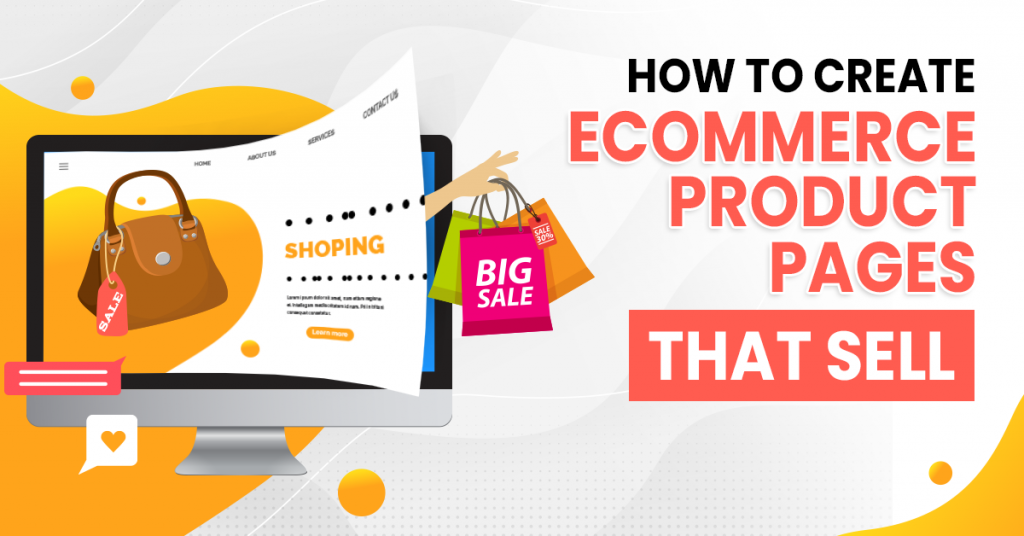 eCommerce Website Developers from the Philippines can integrate payment gateways on businesses' sites or apps. As a result, these integrations can securely and efficiently enable money transfers between customer and merchant accounts. So, payment gateway services provide the following advantages:
Automated payment processing;

A selection of payment options for customers;

Encryption to protect sensitive information;

Payment details verification;

Transaction records maintenance;

Reduced manual processing; and

Overall improved efficiency.
As a result, these payment gateways smoothly process online transactions, making them vital components of online or eCommerce businesses.
The Top Four Payment Gateways in Use Today:
Businesses and individual merchants worldwide use a variety of payment gateways. Many of these are popular, but usage can vary by region. Additionally, the suitability of a payment gateway for a business can vary depending on the following factors:
The business' needs;

Goals;

Location; and

The payment types to accept.
But no matter which one your business settles on, you can still reap the benefits of online payments.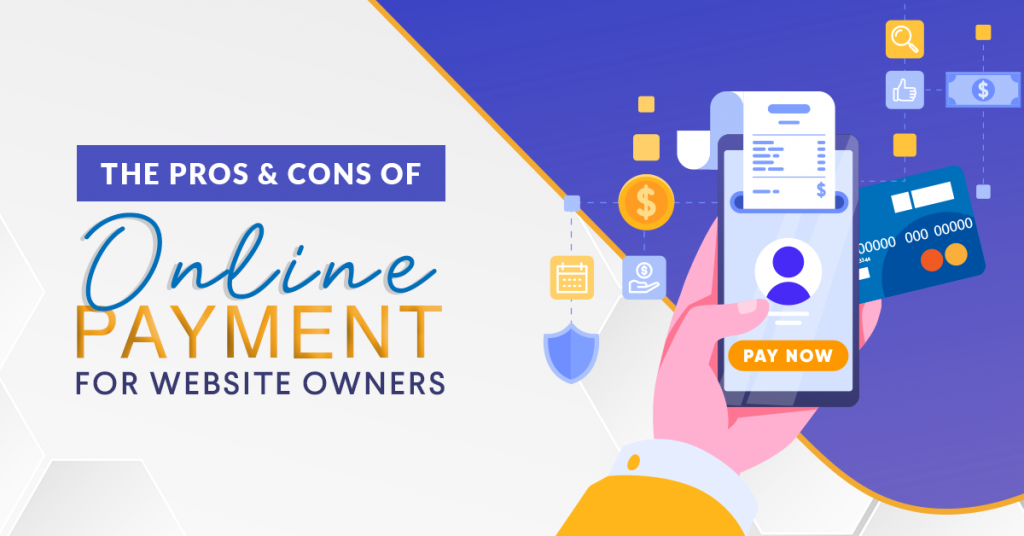 Here are the top digital gateways for eCommerce websites:
PayPal
Firstly, PayPal is one of the most recognizable Online Payment Gateways. It's also a widely-used payment platform that allows businesses to send and receive money online.
For instance, it accepts bank transfers, digital wallets, and credit and debit cards. Another reason PayPal is so popular is because it's easy to use and has solid security.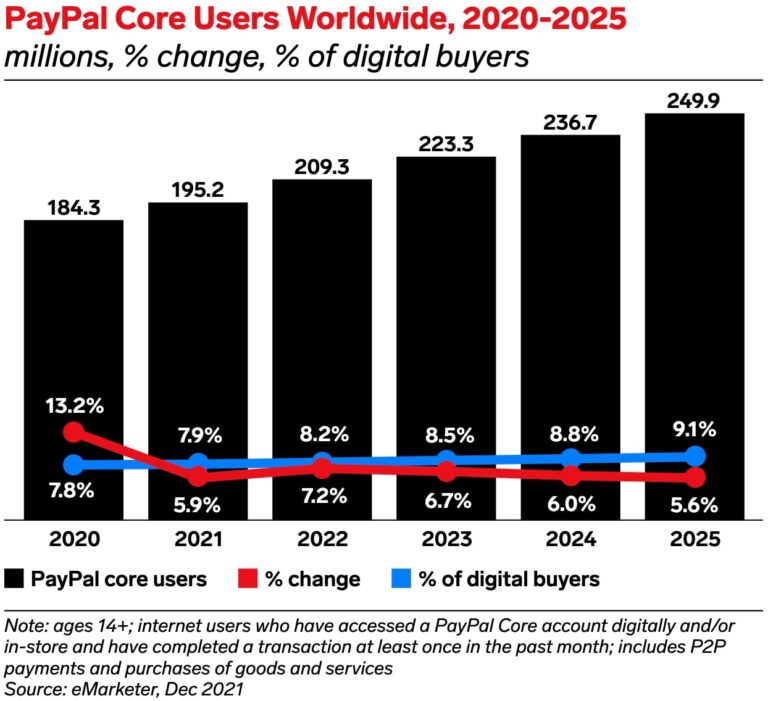 Source: Insider Intelligence Inc.
PayPal is a popular gateway that enables transactions between eCommerce websites, mobile apps, and even marketplaces. Additionally, it charges fees for processing transactions and offers multiple layers of protection to safeguard customer data.
PayPal Features and Services:
Personal and Business Accounts.

Individuals on PayPal can use personal accounts to send or receive money, make online purchases, and manage their funds. Also, business accounts are for accepting customer payments, sending invoices, and managing finances.

Payment Processing.

PayPal enables businesses to receive payments online via the following methods:

PayPal balances;

Digital wallets;

Credit and debit cards; and

Transfers from bank accounts.

PayPal Checkout.

This PayPal feature allows customers to pay for products or services without sharing sensitive data with the merchant.

PayPal for Marketplaces.

PayPal also has solutions for online marketplaces, providing buyers and sellers with secure transactions.

Recurring Payments.

This feature is perfect for businesses that have recurring payments and subscription billings.

Developer Tools.

PayPal offers APIs and SDKs for developers to integrate the platforms into websites and apps.

Advanced Fraud Protection Measures.

Lastly, these advanced measures detect and prevent fraud, protecting businesses from chargebacks and fraudulent transactions.
Stripe
Stripe is a developer-friendly payment gateway providing individuals and businesses various payment tools. This flexible gateway is also PCI DSS-compliant and employs encryption and tokenization for customer data protection. Thus, it's an excellent choice of gateway for eCommerce businesses.

Source: Backlinko.
In addition to customizable features, it's also flexible and developer-friendly. It's a popular digital payment gateway and processing platform because it's easy to integrate into websites and apps. Also, it supports various payment methods and currencies.
However, Stripe requires transaction fees, which may vary based on the following:
Location;

Transaction type; and

Payment method.
Stripe Features and Services:
Payment Processing.

For a seamless payment experience, Stripe supports various payment methods, including the following:

Credit and debit cards;

Digital wallets;

Bank transfers, etc.

Stripe Checkout.

This feature simplifies the checkout process. Stripe Checkout is a pre-built, customizable payment form an eCommerce Website Developer can integrate into sites and apps.

Subscription Billing.

Much like PayPal, Stripe supports recurring payments and subscription billings.

Marketplace Payments.

This secure Online Payment Gateway also supports online marketplaces.

Invoicing.

Stripe allows businesses to easily create and send online invoices, and customers can pay them securely.

Connect Platforms.

Stripe Connect allows businesses to build multi-sided platforms or marketplaces. It results in flexible payout options to sellers or service providers.

Stripe Radar for Fraud Prevention.

This feature utilizes advanced machine learning and customizable rules to detect and prevent fraudulent transactions.

Multiple Currency Support.

Stripe supports businesses worldwide with over 135 currencies.

Payouts.

Finally, Stripe lets businesses transfer funds on customizable payout schedules.
Authorize.Net
Authorize.Net is another reliable and secure payment gateway solution. Also, its features include support for subscription billing and mobile payments! Authorize.Net charges transaction and gateway fees, which vary by the following factors:
Location;

Volume; and

Service plan.

Source: Enlyft.
In addition, they prioritize security and, much like Stripe, comply with PCI DSS standards. Overall, various businesses trust this payment gateway because of its range of features.
Authorize.Net Features and Services:
Payment Processing.

Firstly, through Authorize.Net, businesses can accept payments through various methods, including:

Credit and debit cards,

E-checks or

ACH payments

;

Digital wallets.

Simple Checkout Experience.

It provides hosted payment forms and a customizable API. As a result, your customers can enjoy a streamlined and secure checkout experience.

Recurring Payments.

Businesses can set up subscription billing and installment payments with Authorize.Net's Automated Recurring Billing system.

Mobile Payments.

Also, Authorize.Net Mobile allows businesses to accept payments on the go.

In-Person Payments.

Authorize.Net's Point of Sale solution enables in-person card payments at physical stores.

eCheck Payments.

To offer even more payment options, Authorize.Net supports e-check payments. So, customers can pay directly from their bank accounts.

Developer Resources.

Authorize.Net provides developer resources for custom integration.

Security and Fraud Prevention.

This digital payment gateway employs security measures for customer data protection, especially fraud prevention.

Customer Data Management.

This feature allows businesses to securely store and manage customer payment information for future transactions.

International Payments.

Lastly, this Authorize.Net feature allows for multi-currency transactions.
Square
Square processes online payments through its services to accept payments, manage finances, and streamline operations. However, Square charges fees for transactions and prioritizes security by using encryption and complying with industry standards. Also, it provides chargeback protection.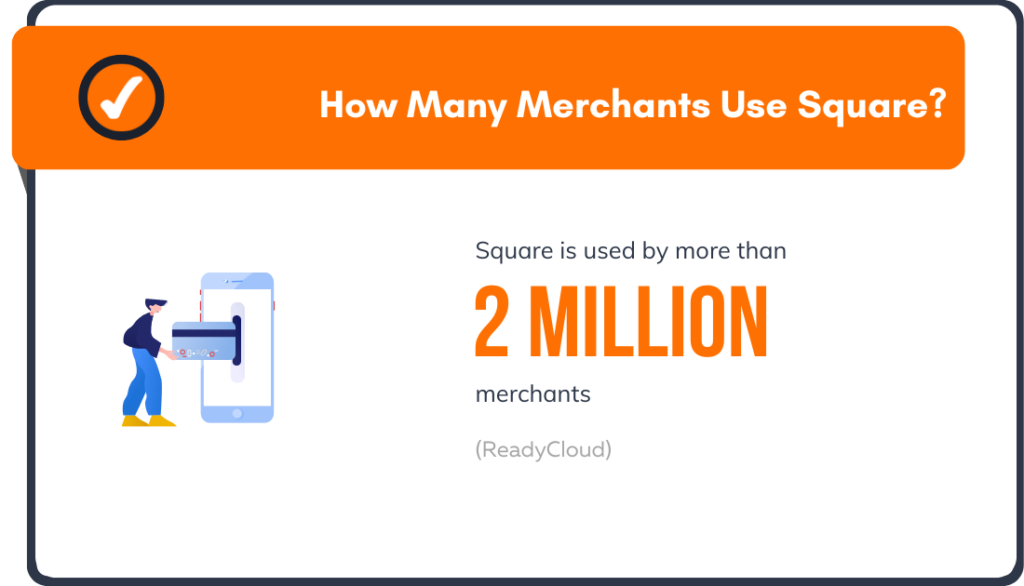 Source: BusinessDIT.
Square is a secure Online Payment Gateway known for integrating physical card readers and online shops. Thus, Square is widely used for online and in-person transactions, particularly by small businesses.
Square Features and Services
Payment Processing.

This digital payment gateway offers payment processing services for various channels, such as:

Credit and debit cards;

Digital wallets; and

ACH bank transfers.

Square Online Store.

One of Square's features also includes an online store, as it has an eCommerce platform.

Square Point of Sale.

Square has point-of-sale hardware and software solutions. For instance, businesses can accept in-person card payments using smartphones or tablets.

Virtual Terminal.

Square's virtual terminal allows businesses to accept payments over the phone or through email invoices.

Recurring Payments.

This payment gateway can also accept recurring or subscription payments.

Inventory Management.

Businesses can manage product listings and stock levels. Additionally, you can generate sales and inventory reports.

Financial Tools.

Square offers business owners the following financial services:

Business loans;

Payroll; and

Business debit cards.

Square Capital.

Lastly, but critically, you can get small business loans through Square Capital.
Other notable payment gateways include Skrill, Braintree, Verifone, Adyen, and Worldpay.
The Benefits of Using Payment Gateways on Your Business Website
Online payment offers many benefits, particularly to customers, resulting in a better User Experience.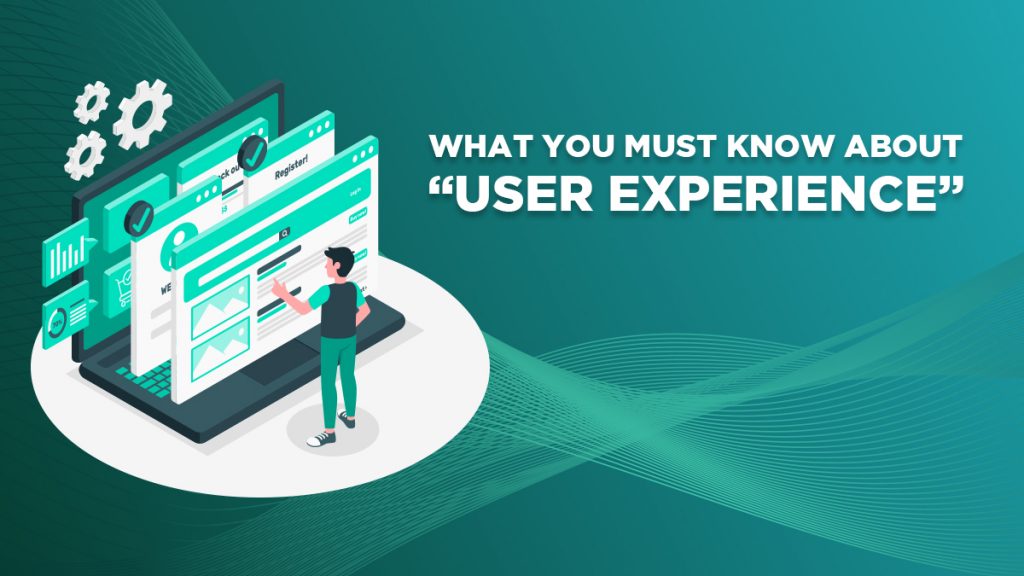 So, here's a list of the advantages of payment gateways:
Enhanced Security
Online Payment Gateway integration improves your online operations and the overall customer experience. Payment gateways employ robust security measures, including data encryption and fraud detection, to protect sensitive customer information. Thus, they reduce the risk of data breaches and prevent unauthorized access to payment data.
Keep Your eCommerce Site Secure
with Our Web Security Solutions!
Global Reach
Through Payment gateways, businesses can accept payments from customers worldwide. So, you have support for multiple currencies and payment methods. Also, it results in a seamless payment experience, faster checkout times, and higher conversion rates.
Convenience for Customers
Payment gateways ensure a seamless and convenient customer experience. After all, these online gateways allow customers to pay for products or services using their preferred methods.
Faster Payment Processing
Payment gateways typically process transactions faster than manual methods. As a result, it reduces checkout time while improving efficiency.
Reduced Manual Work
The gateways automate the payment processing. Thus, this reduces the need for manual data entry, paperwork, and financial record-keeping. Overall, secure Online Payment Gateways save businesses time while minimizing the risk of errors.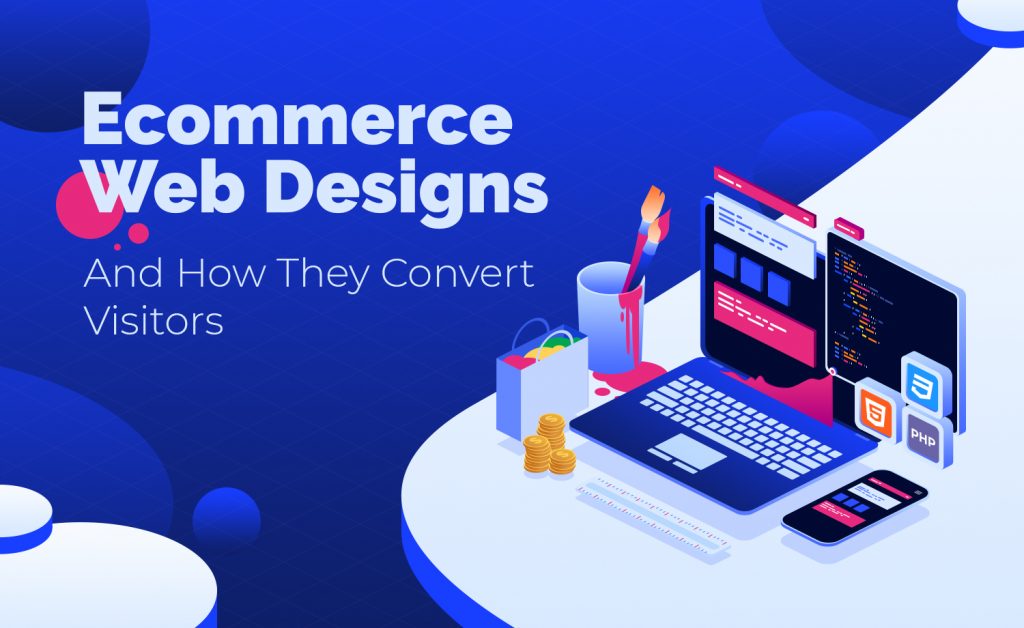 Increased Sales and Conversions
When your customers know their payment information is safe with your business, they're more likely to complete their transactions. After all, seamless and secure payment processes lead to higher conversion rates. They will also be more inclined to make future purchases!
Improved Customer Trust
Digital payment gateway integration will enhance your business' reputation. For instance, trusted payment gateways can contribute to your website's credibility by building customer trust. After all, well-known payment options can reassure customers that your business is legitimate and reliable.
Transaction Reporting and Management
Payment gateways often provide merchants or businesses with detailed transaction records and reporting tools to track sales. As a result, you can make informed business decisions.
Looking for Custom Web Design and
Development Solutions? Click Here!
Support for Recurring Payments
Various payment gateways have features for setting up and managing recurring payments, such as subscriptions. It's perfect for eCommerce businesses offering subscriptions, whether for services or products!
Mobile-Friendly
Business owners must ensure that payment gateways are mobile-optimized. For example, your mobile-friendly eCommerce web app must have adaptive and responsive designs. So, it contributes to a smoother payment experience for customers who shop online on their smartphones or tablets.
Flexibility and Integration
Payment gateways can integrate with various eCommerce platforms and Content Management Systems. Thus, it lets you choose the right tools for your business needs.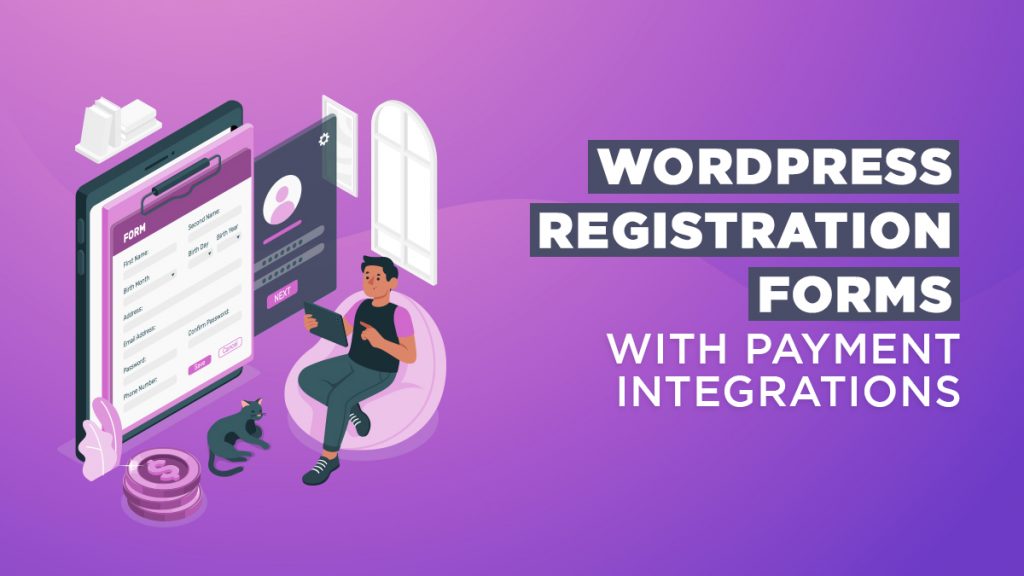 Scalability
Payment gateways can scale with your business, whether you're a Small or Medium Enterprise or a large business. So, find a payment gateway that suits your transaction volumes and requirements!
Reduced Cash Handling
Whether your business operates strictly online or has physical branches, payment gateways can reduce the need to handle cash payments. After all, manually handling transactions can be time-consuming and pose security risks.
Customer Support and Dispute Resolution
Payment gateway providers often offer customer support and dispute resolution services. For instance, they can efficiently assist with resolving payment-related issues like refunds.
Final Thoughts
Payment gateways on websites allow for easy and secure transactions. These gateways provide a selection of customer payment options, reducing manual processing, and improving overall efficiency.
So the top four secure Online Payment Gateways that eCommerce Businesses rely on include:
PayPal;

Stripe;

Authorize.Net; and

Square.
Businesses can choose the best payment gateway and integrate it into their site or app to gain the following benefits:
Streamlined payment processes;

Improved security;

Enhanced customer experience;

Expands payment options;

Boosts sales and revenue, etc.
An eCommerce Website Developer in the Philippines can integrate reliable digital payment gateways on your site or app!