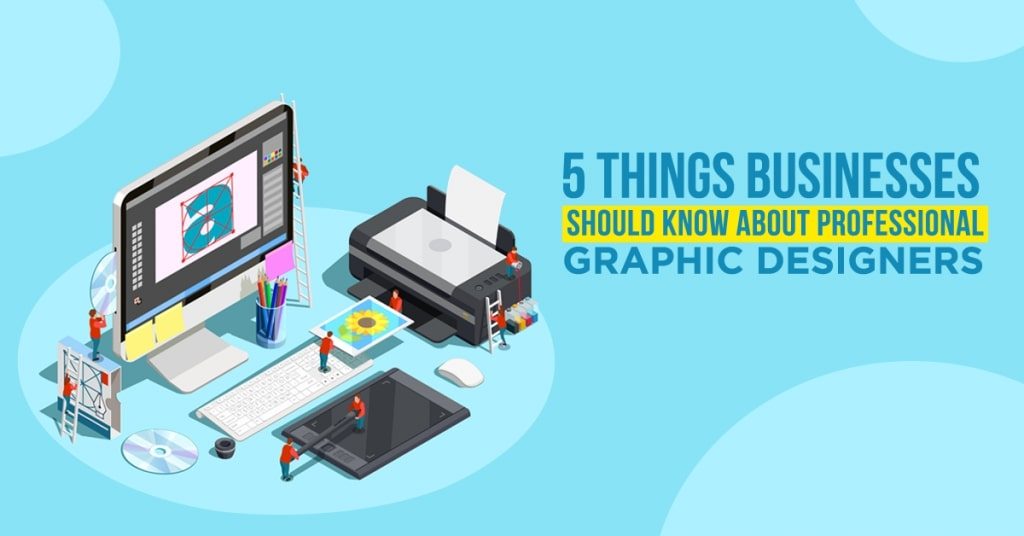 May 20, 2019
5 Things Businesses Should Know About Professional Graphic Designers
Living in a visual world has significantly brought up the demand for professional graphic designers; regardless of how big or small a business is. For many businesses as well, outsourcing these professionals has become a top option. Mostly, they would outsource to Filipino graphic designers to do professional graphic designs.
The competition is always trying to throw "unique" business idea, sometimes making it harder for everyone else. However, in the end it will all boil down to how your brand is presented.
While you may have an idea on the kind of color combinations and design elements you want; putting them together into a cohesive brand design can be challenging without the right skills. Learning such skills can also take a lot of time you may not always have.
Thus, the most reasonable decision you can make as a business owner is to hire a professional graphic designer. However, some business owners may want to try and cut corners to lower costs by hiring entry-level designers or beginners. While that is not necessarily a bad thing, at times this does not always produce good results.
If such is the case, Chad Wagner of DIY Marketers makes an excellent point about this with a question, "If you're hiring a plumber to fix your leaky pipes, would you want a reputable professional, or would you trust your house with a fly-by-night, bottom-priced amateur?"
Read on for more advantages of hiring a professional graphic designer:
#1 Professional Filipino Graphic Designers Always Keep Themselves Updated
Designs will always evolve with the trends. Thus, most of the time what was all the rage in 2018 is no longer considered cool in 2019. Professionals understand this; thus they always make a point to keep upgrading their skills and design styles to keep up with big trends.
By being updated with the latest design trends, professional graphic designers are also able to advise their clients design-wise. A good example is when it is the right time for a rebrand to keep the company image fresh. However, they will always have their clients' best interests in mind; and would never think of straying too far from their original brand image to be trendy.
#2 They Know How to Work an Eye-Popping Design
Professional or senior graphic designers have years under their belt of design experience and have worked with numerous clients. Additionally, each client has their unique design style and preference. Working with different clients over the years can develop any designer's ability to twist design elements in their favor. The results are them being able to create something truly attention-catching.
Although there are still amateurs or junior designers out there who have amazing raw talent; experience always has a beautiful way of further cultivating such talent. Like every other skill, it takes doing it over and over again to practice and master it; such is what most professionals have achieved through experience in various graphic design types.
#3 They Understand How Patience is Key
It can be hard to try and translate what you envision to someone else who is doing the design, even with professionals. With professionals, though, they make an effort to take the time to advise and clarify what your goals are with your design.
Even if you may feel a little lost about where you want to go, professional graphic designers can help you with their recommendations and research. They will make a point to arrive on the same page with you to deliver the results you expect.
#4 They Understand Instructions Easily
Every client has their own ways of giving instructions, and experienced professionals have gone through a unique spectrum of different client personalities. This means they have received instructions one way or another, clear or unclear, and have still been able to deliver.
This quality goes hand-in-hand with a professional's experience and patience, as working with different clients has given them the edge of knowing how to adjust appropriately depending on the client. Once they have adapted to your work methods, it will be easy for them to understand and work according to your instructions.
#5 They Have a High Sense of Reliability
This especially applies to professional or senior graphic designers you may think of hiring from outsourcing agencies. There is a reason they have been in the graphic design field for so long and why their current clients trust them, and that is because of their reliability.
Additionally, when it comes to graphic designers who work in a team or an agency, it is highly likely you have access to the other talented designers in the company. Thus, in case your usual designer is out sick or on vacation, another designer who is just as skilled can take on your work in his/her place.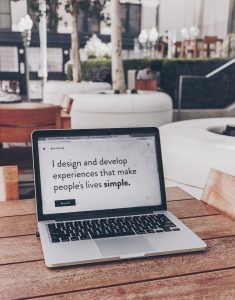 Other Reasons to Hire Professional Graphic Designers
While the above are just some highlights on what it is like to work with professionals, other advantages like being able to work with someone who gets it right the first time can save you a lot of time and money.
Thus, if you can consider investing in your brand and hire a professional Filipino graphic designer for your team, know that you are getting yourself one step ahead of your competitors.