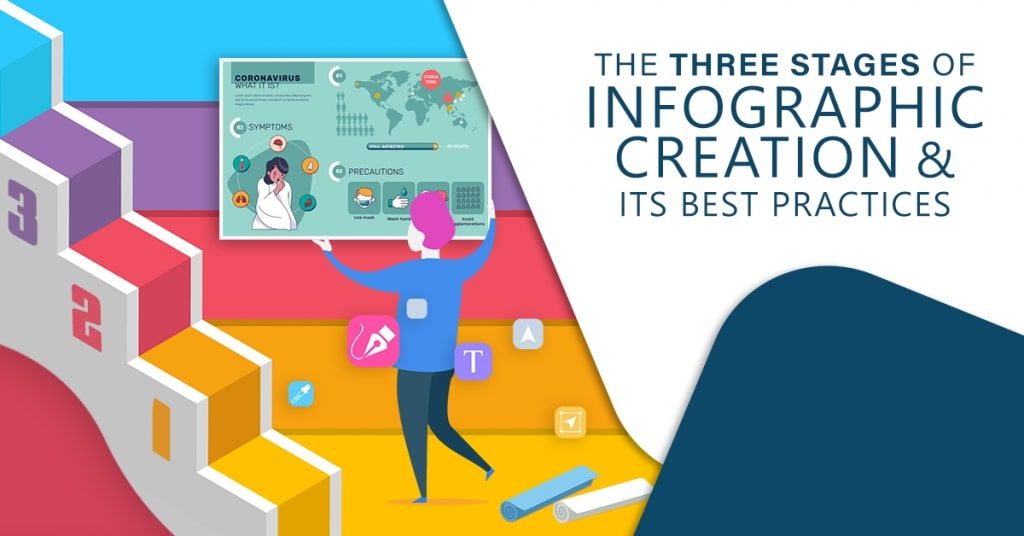 Feb 13, 2020
The Three Stages of Infographic Creation & Its Best Practices
An infographic – informational graphic, is one of the most common visual aids marketing specialists provide alongside blog posts. Essentially, it provides your audience with the opportunity to associate your content with images, making both of them much more understandable. With stunning infographics, you can significantly boost your credibility on any subject matter you choose to discuss. Moreover, it acts as a tool you can use to easily pass on your expertise to your audience. 
Thinking of crafting your own infographic or how to find the best infographic template? Check out a few of these tips to learn how:
Data Gathering
Contrary to standard blog and social media posts, the content you present in your infographics is much more specific in nature. Before you begin the data gathering process, make sure your topic is suitable for and relevant to your target market. Determine one key takeaway you want to impart. This is crucial as it will be the basis of the entire graphic. You can then proceed to supply the supporting details once you've chosen the main point you'll be discussing. Ultimately, these are meant to effectively help you get your message across. Therefore, it's best to look for statistics and facts that you think can generate a substantial amount of audience impact.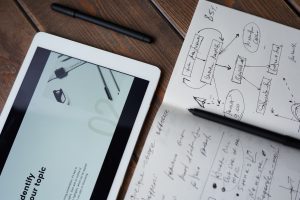 Source: pexels.com
While infographics are more objective than they are subjective, this doesn't mean you should simply stick to the hard facts. Wherever and whenever applicable, include examples people might have experienced first-hand. Narrate it in a way that will resonate with your target audience. In reality, any graphic increases its shareability when your viewers find themselves relating to it in one way or another.
Furthermore, make it a point to double-check your selected statistics before you proceed to write the copy for your infographic.  This goes the same way for the quotes and quotees you are using as references. Check to see whether they're all relevant, factual, and most of all, credible.
Content
Once you've collected enough information, it's time to proceed to write the actual content of the infographic. And while it may be tempting to include every single detail of the story, strive to avoid getting too carried away. One way to do so is to coordinate with a Filipino graphic designer who will be creating the infographic. Have a thorough discussion ahead of time on the infographic's ideal length. In some cases, you'll need to keep it short, consequently prompting you to be selective with the data you include. However, depending on your agreement, you can opt to make it more complex, extensive, and detailed.
It's important to note that blog posts and infographics should complement each other. This means that it's highly recommended to stay away from having one completely dependent on the other. The infographic attracts and retains your audience's interest. It's not meant to be a graphic filled with a transcript of lengthy paragraphs from the article. At the same time, the blog posts should provide readers with the necessary additional details that weren't placed in the image. Instead, use it as a platform to elaborate on the facts and statistics found on the infographic.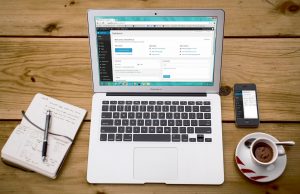 Source: pexels.com
Designing the Infographic
First and foremost, before you jump headfirst into designing, take the time to give your content one last review. Ask yourself a few essential questions:
Are there too little, too many, or just enough details included?

Are the headline and the main point concise and catchy enough for your audience?

Will it be able to stand on its own in the event that it's shared without the blog post?
Once you're satisfied with the answers, you can proceed to reviewing a few fundamental graphic design rules. This is simply to refresh your memory and give you a boost of confidence that you're ready for the project.
When you start on the actual infographic design, it's best to create a theme that's appropriate for the topic at hand. This means that this step is more than simply choosing a color palette, fonts, and icons, combining them all together and calling it a day. Moreover, the way you organize the details on an infographic also contributes to the impact it has. Take your company's branding into consideration. Are there any specific design elements you should incorporate? 
Let your creativity flow. Will it have one or multiple columns? You can even stray away from the conventional lengthwise layout altogether. After all, infographics come in a variety of shapes and sizes. Don't shy away from experimenting on unique designs if they're what works best with your design concepts.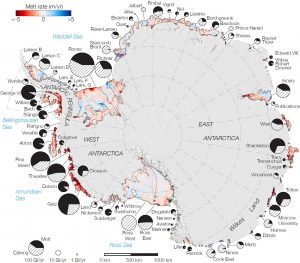 Source:  jpl.nasa.gov
Finishing Touches
Your clients may reach the end of their infographics, but that doesn't mean it has to be the end of their journey with your company. Encourage further interaction and include a Call to Action (CTA) in your graphic. Subtly insert your logo in as well so they'll know where they can find more informative content. And finally, don't forget to establish or revisit your success metrics so you can determine whether it's a hit or not. This way, you'll have additional insight on what works for you and your brand for your next infographic.