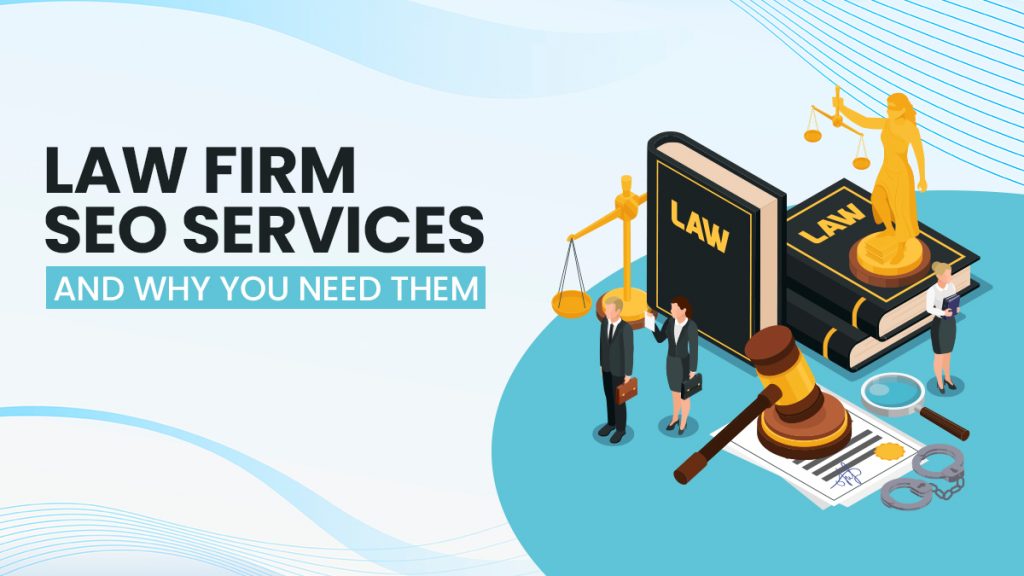 Sep 20, 2022
Law Firm SEO Services and Why You Need Them
With Search Engine Optimization, websites can rank high on search results pages to gain more traffic. It's easy for an attorney to apply SEO to a website, but you can hire a dedicated SEO Agency. Also, businesses (including Law Firms) must consider using Local SEO Services. Thus, Attorneys and Law Firms should also learn how to find the best SEO Services.
It's crucial to ensure that you apply your Law Firm's Branding to your Website Design. However, design is one piece of the puzzle, and SEO is another essential part.
Naturally, organic traffic and qualified leads are essential to any website. But, most SEO Strategies are easy to handle with the right tools, and you can rank on the SERPs that make you most visible to your target demographic.
However, your website might need some assistance impressing search engines. Of course, SEO Strategies — both On- and Off-site — will strengthen your Law Firm's Digital Marketing efforts. But, some agencies can professionally handle SEO Services for you.
Hiring an SEO Agency for Your Legal Practice
SEO for Law Firms means making changes to your website. These measures include Local SEO, Link Building, and regular audits. Thus, they indicate that your website is authoritative to search engines.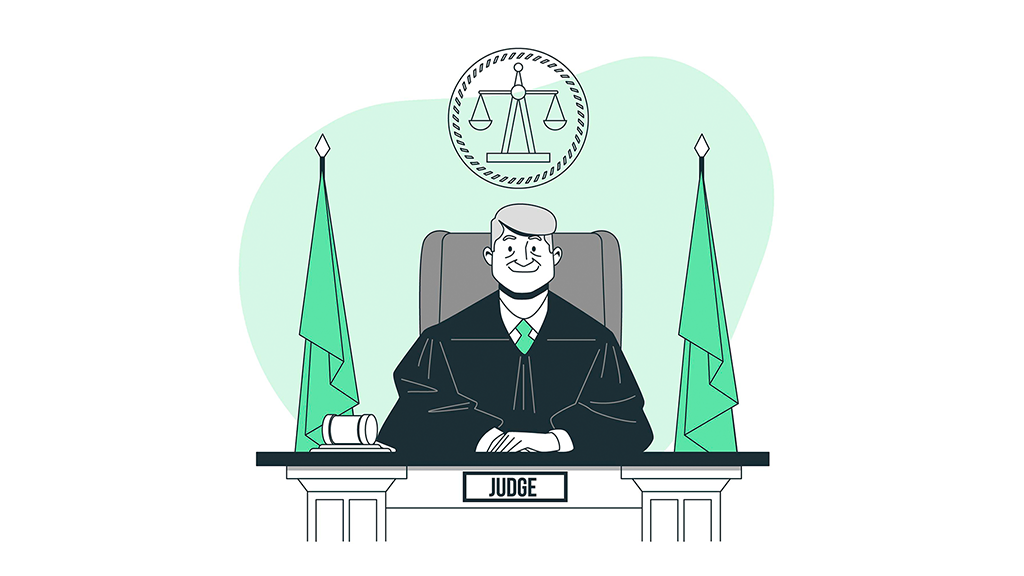 After all, if your site is relevant and valuable to Google searchers, it'll prioritize your content over others trying to rank for a particular query. As a result, it becomes more visible to potential visitors. Thus, there's a greater emphasis on having your website's content appear on organic search results.
SEO Services for Attorneys and Law Firms are necessary to indicate your content's usefulness and gain a higher SERP ranking. In addition, law Firm SEO ensures that your website can create a robust online presence and entice more visitors to convert into clients.
But, SEO looks different for every industry and business. For instance, Travel Industry SEO can mostly rely on Local SEO to help travelers find what they're looking for.
Thus, your campaigns should be tailored to your Law Firm and the website. So you must learn about the kind of services your Law Firm needs.
SEO Services Law Firms Need on Their Websites
There are plenty of factors that can help your site rank on Search Engine Results Pages. Fortunately, you have several cost-effective SEO Strategies that you can apply to achieve top rankings on desirable search results pages. The most common SEO Services an agency can provide include:
Keyword Research;
On- and Off-page SEO;
Local SEO;
Pay-Per-Click or PPC;
Content Marketing;
Social Media Marketing;
Link Building Strategies, such as Internal Linking; and
Website Audits.
In addition to these services, you must also ensure that your website is well-designed. Excellent User Experience can boost Conversion Rates to 400%. So, if you need to revamp your site's design, consider hiring a firm specializing in that too. Thus, looking for these services when hiring an SEO Agency is essential.
The best SEO Services for Law Firms and Attorneys will use a combination of strategies to get your site on SERPs. We'll break them down even further according to categories: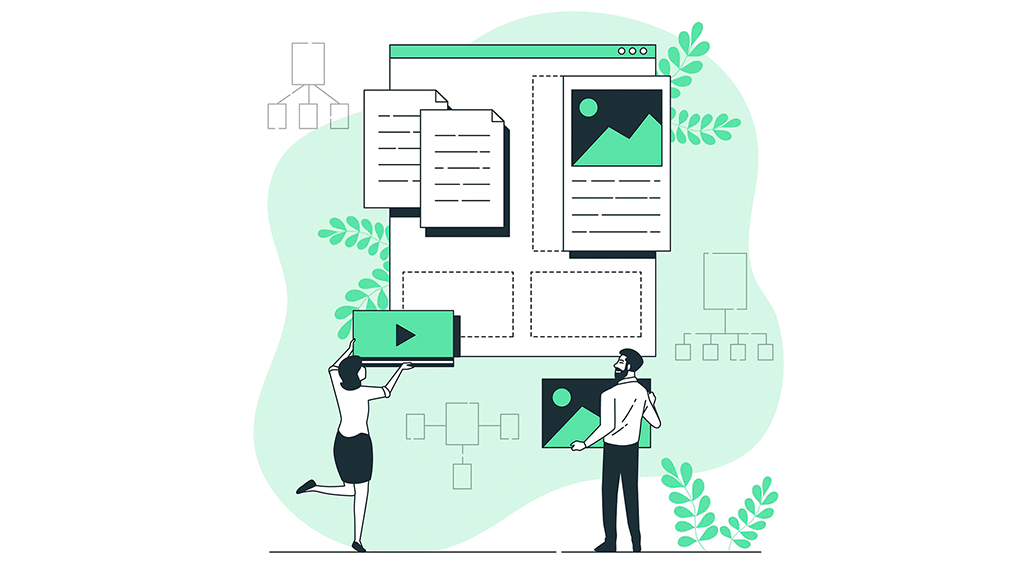 On-site SEO Strategies
On-site SEO is also called "On-page SEO." As the name indicates, you'll have to optimize your website and blogs, which are the primary media for Content Marketing. Thus, you should ensure your website has an excellent User Experience. Here are the top strategies you need to apply:
When handling your page content, make sure to add:
Title Tags
Headings
URLs
Image Alt text
Schema Markup
Also, it's essential to create relevant, optimized site content.
Your site must also maintain a fast page load speed.
Ensure the website is Mobile-Friendly.
Add Internal Links to your web pages.
Lastly, you must apply Core Web Vitals.
Off-site SEO Strategies
On the other hand, Off-site or Off-page SEP refers to strategies you can apply outside your site. This category focuses on improving Domain Authority, which is a factor that indicates how much authority your website has. Thus, you can let searchers see how trustworthy your website is. A large part of this is getting links from getting sites.
Creating content for On-site SEO requires optimizing it for search engines. So, Off-page SEO includes Link Building strategies that add an appropriate number of high-quality backlinks to your website, such as:
Adding Internal Links;
Social Media Management;
Guest Blogging or Posting; and
Influencer Marketing.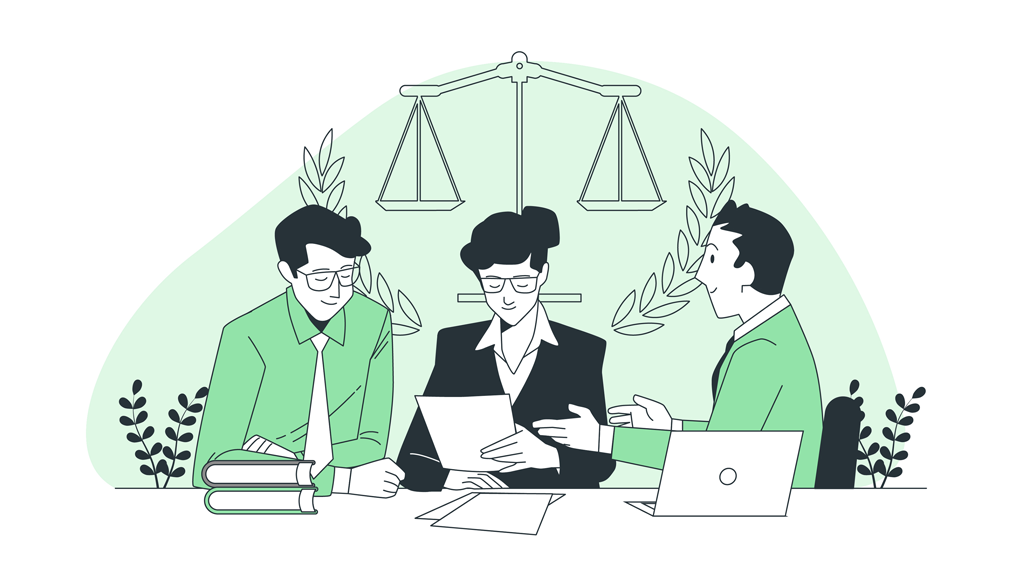 The Benefits of Hiring SEO Services from an Agency
Attorneys and Law Firms need general and Local SEO Services as they can boost visibility on the Internet. This way, potential clients can have an easier time finding your practice. Additionally, they can provide an SEO Marketing Plan critical for ensuring your Law Firm can get the rankings it deserves.
Thus, you must create a dedicated website, a handful of Social Media accounts, and a Google My Business page. Not only that, but you have to regularly update them to make it easier for potential clients to find you.
There are plenty more reasons why SEO Services are beneficial for law practices:
You Can Gain the Agency's Expertise Almost Immediately
The best part of hiring a dedicated SEO Agency is gaining their professional skills and expertise. While anyone can handle Search Engine Optimization, it can be a challenging technical process.
Fortunately, SEO Agencies have experts or a team of experts that can handle the process. After all, such businesses are trained and experienced in handling Website SEO. Thus, they can also follow the essential rules for ranking set out by search engines.
In particular, following Google's Webmaster Guidelines can make it easier for you to get your site to the number one spot on your desired SERPs. If your Law Firm Website doesn't follow these rules, it will either have a hard time ranking or not ranking at all.
Increases Visibility Among Searchers (and Your Target Demographic)
SEO can help your site become more visible to searchers. But, a dedicated agency is effective for getting you to reach your target demographic. Law practices usually gain clients through traditional marketing methods like referrals and print ads.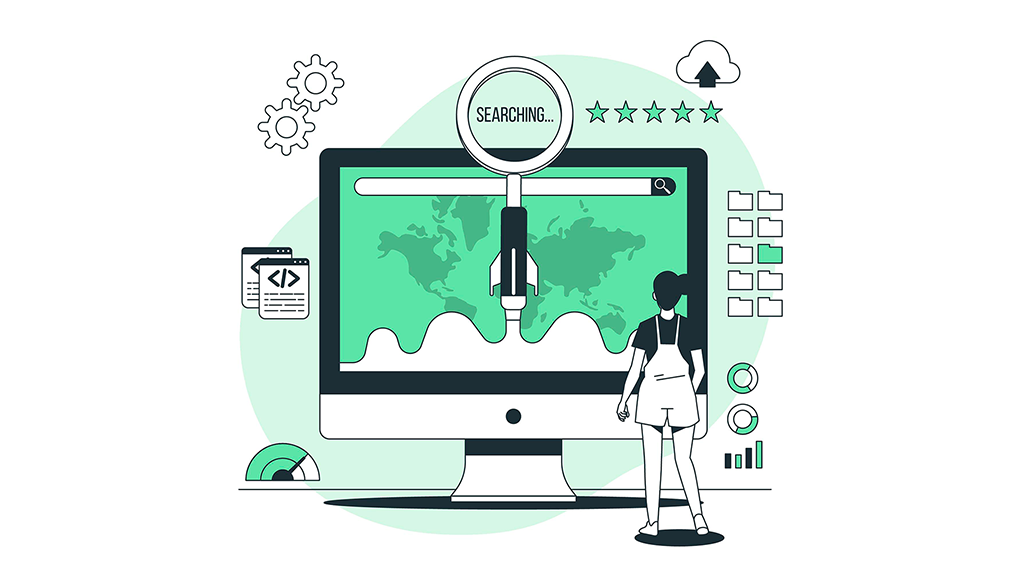 But with SEO, you can reach a broader audience. Traditional marketing is helpful, but over a third of Internet users look for attorneys online. For instance, you can apply Local SEO to your Law Firm Website and give searchers directions to your office or practice area.
So, having a solid digital presence and finding your intended audience is vital. As a result, you can attract qualified leads for better Conversion Rates.
Builds Your Firm's Digital Presence
SEO can help your Law Firm grow, as you need to get your digital presence in front of search engine users. Better rankings mean more traffic, so you have more people to convert into clients.
Your Law Firm will benefit from SEO Services as they can result in a top-ranking, trustworthy website optimized and favored by clients. After all, it only takes a query for Google users to find legal directories.
You're Sure to Save Time
Your firm focuses on entertaining client cases, so hiring SEO Services — including Local SEO — for your law practice can save your attorneys' time. In addition, you can count on experts to handle all aspects of marketing your business via search engines.
In addition to On- and Off-site SEO, an agency can handle Search Engine Marketing and Pay-Per-Click Strategies! Thus, you have more free time to provide the law services you do best.
How to Choose the Best SEO Agency for Attorneys
Hiring an SEO Agency isn't as easy as choosing whoever catches your eye. After all, you're trusting them with direct control of your website, which has several components that can affect your SEO Rankings. In addition, a staggering 200 Ranking Factors have a say in where your page goes on the SERPs.
To ensure that your digital presence builds while your attorneys handle their practice, you must select a trustworthy SEO Agency. They're your best bet to getting on the first pages of search results and getting ahead of rival firms.
Before you hire an agency, attorneys and Law Firm staff should set up Digital Marketing goals, including for Local SEO Services. This way, you can find out which agency is the best for boosting your firm's online visibility. In addition, you need to consider your budget for SEO Services.
To find the best agency for your firm, you can check whether they have desirable SEO Specialist Skills. Also, here are a few other considerations: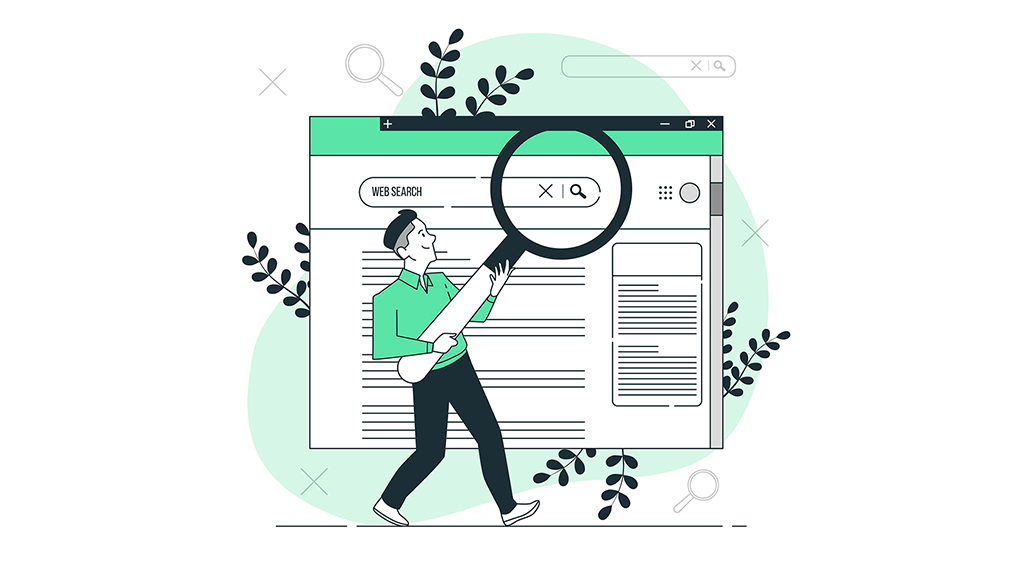 Communicate With Your Chosen SEO Agency
Even before hiring, you must remember that communication is essential. So, sharing your requirements, concerns, and questions with prospective agencies is vital. Be clear on your firm's needs so the agency can know how to answer them.
An SEO Agency should be timely with responses to your questions. This can indicate how often they'll inform you about their actions when working on your website. Of course, once you've made your choice, you'll have to keep communicating with your SEO Agency post-hiring.
Ensure that the Agency is Within Your Budget
You'll also have to be upfront about your budget during the hiring process. Most great SEO Agencies provide package plans, but they can also tailor their SEO work to your projected budget. This way, they can work on your requirements within your budget. As a result, both your firm and the agency can manage expectations.
Check the Agency's Track Record
Your firm must check your prospective SEO Agencies' past performance to see if they're a good fit. For instance, you can check their website for case studies and then verify whether or not they're true.
You need to learn what previous clients think of the agency. In addition, you can analyze clients' current websites, see the SERPs they're ranking on, etc.
Look at Reviews and Testimonials
In addition to seeing how SEO Agencies handled past clients' sites, you can look at reviews. Agencies can share their ambitions for getting your website on the top spot of SERPs but not ultimately deliver results. You can get Clutch and Google reviews of SEO Agency businesses.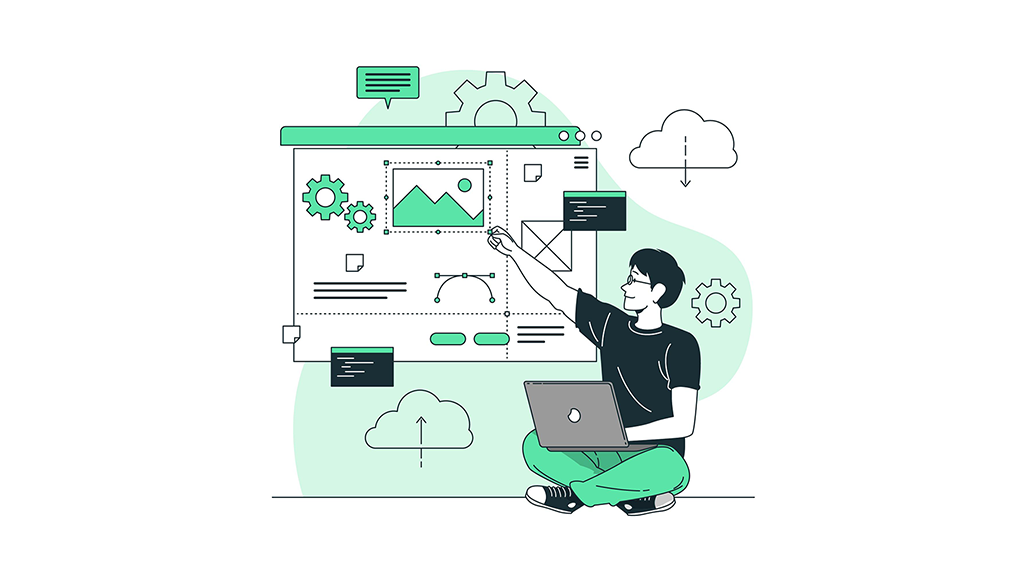 If previous clients mention communication issues, that's a problem. Updates are critical to know how your website's SEO progress is coming along.
A huge red flag is if a particular firm has no reviews. However, even if positive reviews state that the work was only short-term, this can also be a red flag. SEO is a continuous effort, so it's strange if the agency has worked only a few months for a client.
Final Thoughts
General and Local SEO Services for Law Firms and Attorneys are meant to get your website in front of your target demographic. Excellent SEO Campaigns are how your practice can ensure you get ahead of the competition! After all, various people use search engines to look for critical information.
To ensure that your legal practice can benefit from SEO, you can apply SEO Services. They're beneficial as you can gain their expertise right after hiring them. Not only that, but firms can handle their caseloads while SEO Experts take care of optimizing the website.
You can handle the SEO work for your Law Firm on your own, of course. There are plenty of tutorials to learn from; however, you can always hire professional SEO Services in the Philippines to handle it.