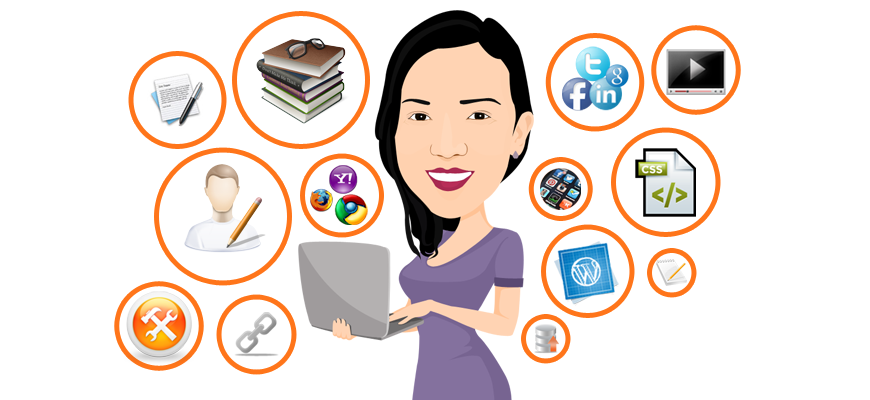 Jan 15, 2016
An Online Personal Assistant: A Modern Way To Manage
Working with an online personal assistant can take away hours off your workload. It can also give you time to do more important tasks. With the number of online personal assistants growing at a noticeable rate, it is now easier to find someone who fits your organization standards among a lot of other qualifying talents.
Most virtual personal assistants are contractors or freelancers who work at home. They mainly focus on administrative tasks that a local executive assistant or office secretary would do. Some online sites specialize in "dating" employers and freelancers and have talent listings for online personal assistants
There are existing trusted companies or agencies that provide online assistant and virtual assistant services. They cater to clients or companies that are looking for company-based online assistants that provide more skills and resources whenever needed and not rely on one staff alone. Often, company based virtual assistants have continuous training, backup, and contingency staff. All the salaries and benefits are already managed for them. Thus, making them focus more on the tasks being assigned by the client.
Entrepreneurs can use virtual personal assistants anywhere across the globe for any task. Whether it's making service calls to sending out invites and thank you emails to prospective clients. However, knowing which tasks to delegate can be very tricky and challenging. It is also vital that both parties consider building trust and confidence. Similar to how a full-time employee would with his or her employer.
An Online Personal Assistant: What to expect when you hire them:
Bookkeeping:

Keeping an account on pending payments, outstanding invoices, unpaid bills, and other essential bookkeeping matters can be one of the easiest things you can assign to a virtual personal assistant. Many companies choose to share their information with their virtual personal assistants who can then follow up on such tasks.

Data presentations:

Creating a good and clear PowerPoint presentation, an interesting video or summarizing research findings in a Word document, all from raw data, can be a huge time saver when preparing or setting up for meetings if you get your virtual personal assistant to work on it.

Managing emails and websites:

Virtual personal assistants can filter out your emails and respond to the rest on your behalf. Managing emails can be quickly done remotely and should be a piece of cake. However, you need to guide the assistants initially on how to pick out important emails and ask them to copy or consult with you before sending out any replies. This is to reduce, if not eliminate, the risk of errors. Once your virtual personal assistant gets the hang of it, you can leave them to manage your emails. Your time is gold and should not be wasted too much on emails that may mostly be unimportant. Periodical content updates for your company website should also be easy for your virtual personal assistant.

Social tasks:

Writing holiday cards, invitations, or sending "thank you" notes are tasks you can expect an online personal assistant to do. This also includes online marketing, which is a huge plus for your company, as well as social media management.

Online research:

You can easily forward Internet data mining to virtual personal assistants. Usual requests related to this include finding information on business websites, exploring new products. As well as information on trends, and checking out potential employees or business contacts.

Data entries:

Keeping databases updated is a suitable task for an online personal assistant. Whether it's encoding new business cards acquired at an event or updating information details for existing contacts. Just make sure to be very specific about your needs and expectations, so there's less room for errors. Ensuring that the virtual personal assistant has done this type of work can help before you delegate the task.

Scheduling:

There are a lot of scheduling tools available online that virtual personal assistants can use to manage calendars of clients. These schedules can range from meeting invitations, scheduling appointments to assisting in the planning of corporate events.

Travel research:

Most virtual personal assistants are savvy and resourceful in booking flights, hotels, and mapping out travel itineraries for both business and pleasure. When booking or researching travel options, they can also deal with the hassle of navigating time zones.

Industry updates:

With limited time in keeping up with industry trends and updates, some companies turn to virtual personal assistants to keep tabs on happenings. Executives then use this information to update their Facebook or Twitter feed. Also to present some interesting industry updates in conversation with customers and potential clients to build trust and confidence.

Chasing business:

In most cases when business opportunities present themselves, prioritizing them can be very challenging. Especially when your hands are full. However, an online personal assistant can help with the process to free yourself. That way, you have the time to focus on the critical parts.
In a world full of virtual personal assistants, hiring one can make a huge difference; whether in your business procedures or even your personal life. Should you need to hire, you can contact Syntactics anytime.