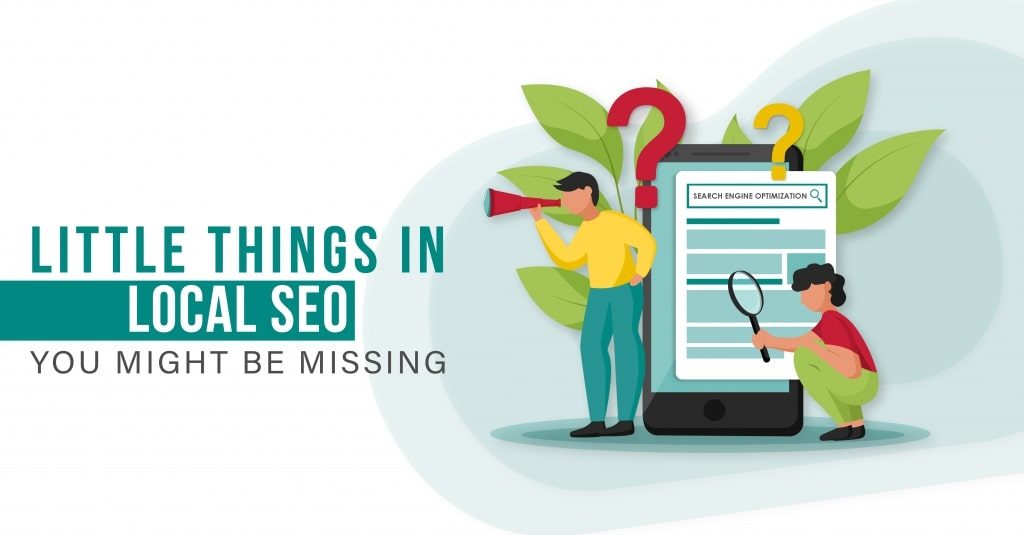 Jul 4, 2019
Little Things in Local SEO You Might Be Missing
While local SEO service has been and continues to be a crucial element in a business' digital marketing scheme; like its bigger sibling – organic SEO – it can also be just as volatile. There can be countless factors why local rankings would suddenly drop in both the organic search and local pack results for your Google My Business page. This goes for every strategy in internet marketing in the Philippines and worldwide.
Of course, that means businesses should be as vigilant with their local SEO service performance as their organic SEO performance. Shifts are always happening when it comes to ranking factors, and you need to be ready for each shift.
Additionally, many experts have claimed that there is more than meets the eye when it comes to local SEO service. By default, as marketers, we know it is all about the Google My Business page, directory listings, reviews, etc.; but what if there was more to just that?
Below is a list of what may appear to be minuscule details in local SEO that can improve your rankings:
#1 Asking Customers to Add Keywords in Reviews for Local SEO Service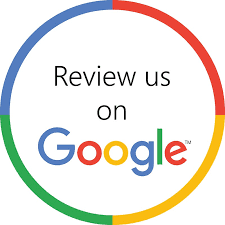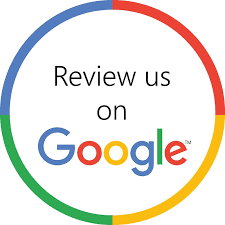 Source Image:www.mississaugahonda.com 
Local SEO service, much like organic SEO, is all about the keywords; as these are what help listings pop up on search results in the first place. We know the basics of adding keywords in our descriptions and listings; but have we thought about asking customers to add keywords in their reviews?
According to a study by Myles Anderson on BrightLocal; review signals are continuing to go up on an upward trend since 2013; starting at 12% then going up to 15% in 2018. Experts predict the numbers are only going to keep going up as the years progress.
Thus, it would be wise to encourage customers to specify in their reviews the service or products they used/bought; much better if they use your actual keywords. Of course, we cannot control what most reviewers say; but if you can give them this heads up that would be great.
#2 Become a Sponsor

This sounds like it came from older marketing books; but this does still work for local SEO service since you are, after all, eyeing local traffic. David Mhim from Moz advises you try searching "title sponsors [city name]" and you will find several organizations and websites listing their sponsors, and allows you to link with them as well.
Experiment setting aside a budget; whether it be monetary or goods; to sponsor for an event or organization, and they will link your website to theirs. In a way, you are combining both offline and digital marketing as you are making connections and building links for your website.  Doing this helps with both local and organic SEO.
#3 Make Use of Google Q&A
If this is the first time you are hearing about this, then you are not the only one; as a lot of local businesses do not know this exists. This works exactly like an FAQ section for a website so you can just put that content on your Google Q&A.
Customers are always asking questions about your services and products platforms that are most accessible to them. Thus, this is perfect for the type of customer who frequents Google searches to find businesses within their area. By merely making use of this section, you immensely help your local SEO service.
While this does not exactly work like a forum where customers are free to post a question, and you answer; you are free to keep updating it. Once you see a trend of the same question being asked by different customers, consider adding it to your Google Q&A (for local) and your website's FAQ (for organic SEO) as well. 
#4 Users Get Notified When You Respond to Reviews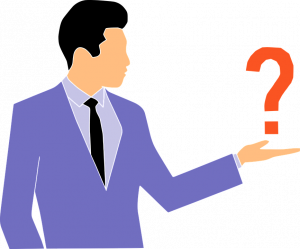 This is a great way to build up engagement for your business. This is because users will now know when you have responded to their reviews. Not all businesses make proper use of responding to reviews, but now is the time to consider review-responding as part of your digital marketing strategy.
Of course, as a common courtesy, we make it a point to respond to negative reviews to try and turn it around or make it less negative. However, you should also consider replying to or acknowledging positive reviews too. 
This keeps you on the radar for the customer who reviewed you, and it makes them feel appreciated. Additionally, this also gives off the image that you are a highly engaged business which takes the time to interact with their customers. 
#5 Do Not Be Exclusive to Google Reviews
Explore other review sites as these can be a gold mine for potential customers who frequent these sites before heading out to try a restaurant, order a product, etc. The best way to do this is to type in your keyword + location, and a bunch of sites will pop up on results. 
This also comes in handy for finding out where your competitors are listing themselves too and if they are also getting reviewed on such sites. At the end of the day, it's best to also stay on top of your SEO practices, regardless of your SEO Hat.
The Whole Local SEO Iceberg
As you can see, local SEO service are more than just setting up your Google My Business page and submitting to business directories. These less well-known strategies for strategic reviews and link building may be the only thing missing to start getting your rankings up; so go ahead and experiment!
Should you need any form of assistance, experts in local SEO in the Philippines will be more than happy to help.