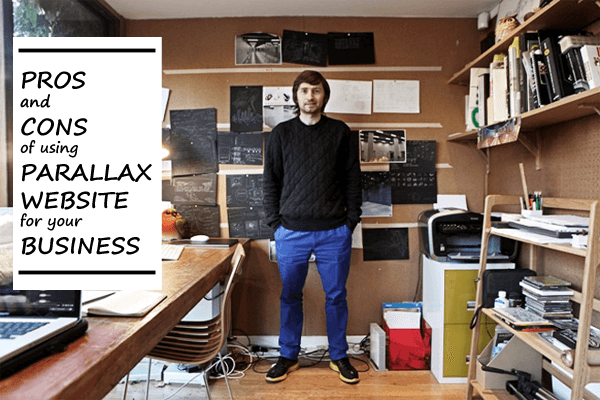 Mar 17, 2014
The Pros and Cons of Using a Parallax Website and SEO Effects
A parallax website is very popular on the Internet nowadays for its instant appeal. It stands out from other websites because it gives a new interactive level of online viewing.
The Origin of the Parallax Website
The term "parallax" was first known from the visual effect of a 2D side scrolling video game. It uses different background images that move to create the illusion of depth during the gameplay. This is done by making the background move slowly than the foreground in order to make the images look further. This concept also applies to a parallax website design. The background of the site seems to move at a different speed for an impressive visual effect. Indeed, parallax websites have taken hold as the new frontier of giving excellent user experience when it comes to visuals and functionality.
Here are some great things that a parallax web design offers.
1. "Wow" your viewers to a page that seems to have an animation effect.
parallax website allows you to create a variety of captivating effects that has the potential to keep visitors on your site for a great deal of time. Such sites also allow users to experience mouse gestures or pointing device gesture. This is very helpful as users can navigate easily around the main area of your website. For instance, in a web browser, the user could go back to the previously viewed page by just pressing the right pointing device button. This type of user experience can create the illusion of a background movement and dynamics, optimizing user's engagement and making them interested in your products or services.
2. Use a storytelling approach to guide visitors through the site.
You can create a parallax page to provide your visitors an interactive story. You can build a parallax site to showcase what you are offering to the viewers in an engaging way. This is a good start to let your visitors know immediately what you can give to them. You can make page visits last longer by encouraging your visitors to scroll through your entire website.
With all these appealing benefits that parallax websites can give, there are also several downsides of this web design type.
The Downsides
It can affect your SEO marketing since parallax sites use one long page where visitors can see the entire site through up and down scrolling. This means that you can only have one set of Meta information, one excellent H1 tag and effective URL. However, if you have a great designer and developer, you can have a parallax site that will not really affect your page ranking or have any other SEO issues.
Your website's loading time is slow because of the images and other information.
However, here are some things to keep in mind if you are persistent on having a parallax site.
Use only parallax site to tell a visual story to your visitors.
Make it fun and engaging to let your visitors stay on your website longer.
Emphasize any call to action buttons in your site to help your visitors go wherever you want them to visit.
Think about how your site will look like in mobile devices. Do not leave those mobile visitors hanging by creating a parallax site that they cannot navigate. You may have more mobile traffic today than you realize. Ask any designers and developers to help you plan on how you can handle mobile visitors if you have a parallax website. Additionally, you can also tell your developers to create a mobile specific website that offers a completely different user experience from the desktop version of your site.
Parallax websites allow your users to know your products and services in a playful way. Yes, there may be some issues regarding this type of website, but it can guarantee you to have a special wow-factor on your page.
What can you say about parallax websites?