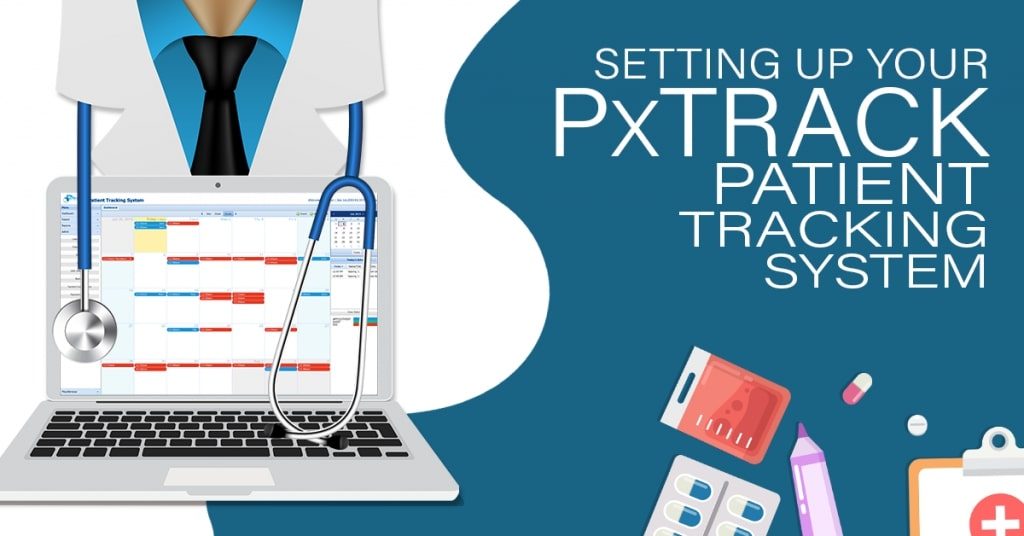 Jan 30, 2020
Setting Up Your PxTrack Patient Tracking System
Companies in the healthcare industry are integrating IT Solutions in order to be more efficient in accommodating more patients. You can set up and use these software to record their consultation details and other information. Moreover, they can also generate reports from these consultations, exams, and fees. Plus, the system can also generate an expecting mother's Estimated Date of Confinement (EDC). There are lots of benefits when you use Patient Tracking Systems so it's completely understandable when you've acquired one of your own. 
PxTrack.tech provides you with a convenient, easy-to-use, and centralized system. With access to the cloud, you'll be able to access it anytime, anywhere. Here's how to set it up on your device:
Before everything else, enter your username and password to log into your account. 
Step 1: Setting Up The Doctor's Information
Take note that this is a crucial part of the initial set up stage. In short, you will be using this to generate your printouts.
At the left-hand side of your screen, go to the

Admin menu

and click on the

Doctor button.

Fill up all the fields that require your details.

Click

Save.
Next, proceed to this next step in the setup process:
Step 2: Setting Up The Clinic's Information
At the left-hand side of your screen, go to the

Admin menu

and click on the

Clinic button.

Take note that only a maximum of 4 clinics can be displayed

on your print-out headers (e.g. Medical Certificate, Consultation form, Prescription and etc

.

).

In the same way that you filled in the fields in Step 1, input your

Clinic Code.

 

Check the

"Use this Clinic on the Headers" box

if you choose to display

that specific clinic info on your print-out headers

.

Continue filling up all the remaining details. 

Finally, c

lick

Save.
You've reached the end of PxTrack's Initial Set Up. You may now proceed to use the software. Meanwhile, we understand that reading a set of instructions may not be the same as seeing it done step by step. Watch the video down below for a visual guide. 
Stay tuned for a blog post on how you can track your patients' records!