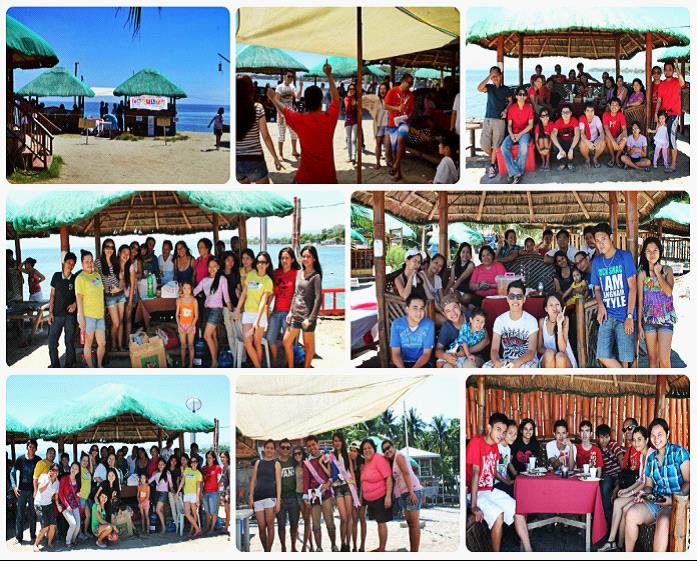 Jun 17, 2013
Fun Family Day Activities Philippines: Syntactics, Inc. Holds Its First Family-Oriented Gathering
 June 17, 2013- Cagayan de Oro City, Philippines– one of the leading BPO companies in the Philippines- Syntactics, Inc.- held its very first family day activity at Sonrisa Vista Resort, Bayabas, last May 4, 2013, Saturday at 8:00- 5:00 in the afternoon with the theme, Syntactics, Inc. Family Day at the Bay.
The entire Syntactics Family with their own families shared much fun at the bay when the company held its first family day. The said activity was aimed to give each employee the chance to spend quality time with their loved ones, introduced their families to the people they work with every day and at the same time enhance the level of interaction among their fellow employees through the fun activities that the committee prepared.
The event started with an opening prayer led by Mr. Jonathan Arvin Adolfo, Business Development Officer / CDO ICT Representative and followed by a very warm welcome remarks by our very own CEO and the President of Syntactics, Inc. Ms. Stephanie Caragos.
All were entertained with the first activity Sine-Mo-Toh- "Ang Sugilanon, Sa Kinabuhi Ni Juan de la Crus"featuring Ironman. The role of Juan Dela Cruz was played by Mr. Marion Go and the role of Ironman was played by Mr. Roel Sinadjan. It was then followed by the Zeng Show (Question and Answer) where Ms. Geraldine Ricalde emerged as the winner.
Parlor games, kiddie treats and Syntactics, Inc. Trivia then followed. The last activity that the committee prepared was the Kalokalike where the chosen representatives of each team color had to dress up and showed a picture of the star they impersonated. The contestants were Ms. Corrine Ebarle as Cristine Reyes, Ms. Fria Mae Durac as Solenn Heusaff, Mr. Roel Sinadjan as Tony Stark, Mr. Richard Rivas as Ser Cheif, Mr. Carl Bryan Pontillas as Seichang Ushimi, Mr. Enrique Torres (OJT) as Chuck Norris and Jeprey Mascariñas as Juan dela Cruz. It was really fun as everybody cheered each contestant excitingly especially during the talent portion.
The judges had a difficult time choosing the winners since all the contestants were able to present themselves excellently. After thorough deliberation, they were able to come up with the following names : Mr. Richard Rivas – ( Red Team) 3rd placer, Mr. Carl Pontillas – 2nd placer and Ms. Fria Mae Durac (both from the Blue team) 1st placer of the Kalokalike.
The committee designed the overall family day activities to be like the known variety show in the Philippines called "It's Showtime" (A Noon Time Variety Show).
Moreover, for the overall tally of the team colors:
1st – Blue Team
2nd – Red Team
3rd – Yellow Team
"The entire event was a bit tiring to prepare not to mention the pressure we (the committee) felt while preparing the activity. However, it feels GREAT knowing that everybody really had a wonderful time during the Family Day. " said Ms. Jennibeth Torrecampo, Family Day Committee