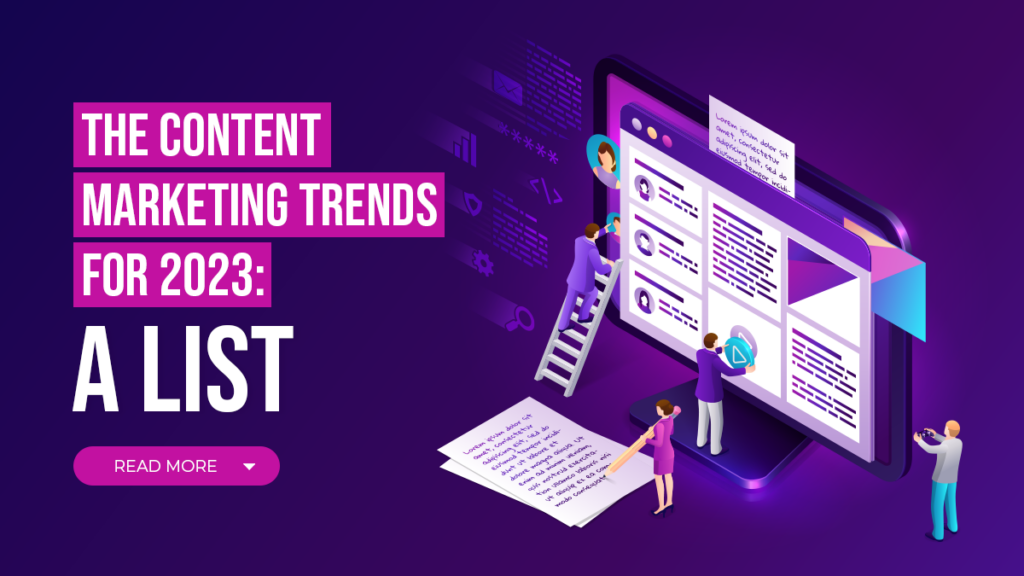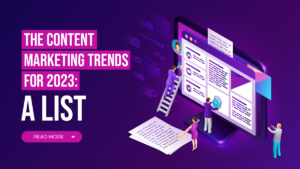 Feb 3, 2023
The Content Marketing Trends for 2023: A List
Companies and their marketing teams need to evolve to achieve even more success in 2023. Content Marketing Strategies cost "62% less than outbound marketing" yet gain three times as many leads. Thus, businesses should apply the projected Content Marketing Trends for 2023 in their advertising endeavors.
Some Content Marketing Trends have stayed the same since previous years, such as automation, utilizing backlinks, and optimizing for Mobile Devices. Content Personalization will remain prominent this year. eCommerce will also continue to surpass in-person sales. Marketers will also optimize their content for better visibility via Voice Search.
Of course, Social Media will remain a key advertising channel for Content Marketing. Established platforms, such as Instagram, have recently added shiny new features. Also, TikTok has gained prominence as a platform, not just as a Social Networking platform but also as a marketing channel.
Additionally, more businesses will lean towards brand collaborations and partnerships with content creators this year.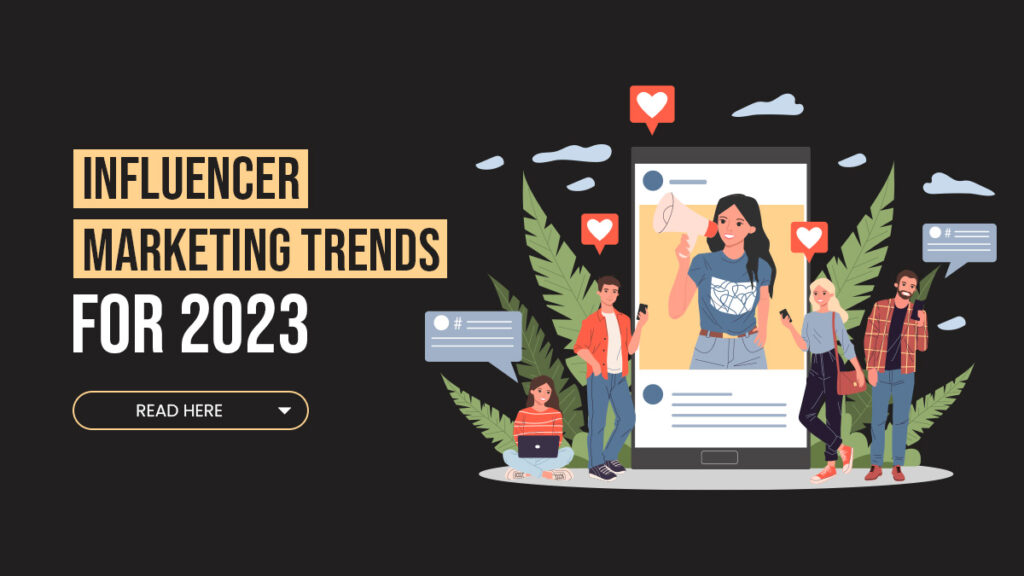 Many Content Trends have carried over to this year, but others may still emerge throughout 2023! Here are some critical Content Marketing Strategies to look out for:
The Top Content Marketing Trends for 2023
The Continuation of Long-form Content
A mainstay Content Marketing Strategy is creating blogs, especially valuable Long-Form Content. Of course, the value of your content will be judged through the E-A-T (Expertise, Authoritativeness, and Trustworthiness) Principle.
For instance, businesses can produce informative research reports and whitepapers, which are valuable to curious consumers. Though attention spans continue to shorten, people like to learn as much as possible about their purchasing options. Thus, consumers will appreciate your authoritative Long-Form Content.
Also, longer content is an excellent method for getting the attention of both Google and its users. Long-Form Content is perfect for adding Long-Tailed Keywords and relevant backlinks, which only add to the existing textual information.
Applying Search Engine Optimization Strategies
Search Engine Optimization is the perfect way to boost your online visibility, primarily through longer and more enlightening content. Though it's not an emerging trend, it's still vital for Content Marketing.
It's vital to use the right Keyword Research Tools to find the perfect keywords and naturally add them to content. But it's also crucial to consider other website health factors that impact your search results page rankings.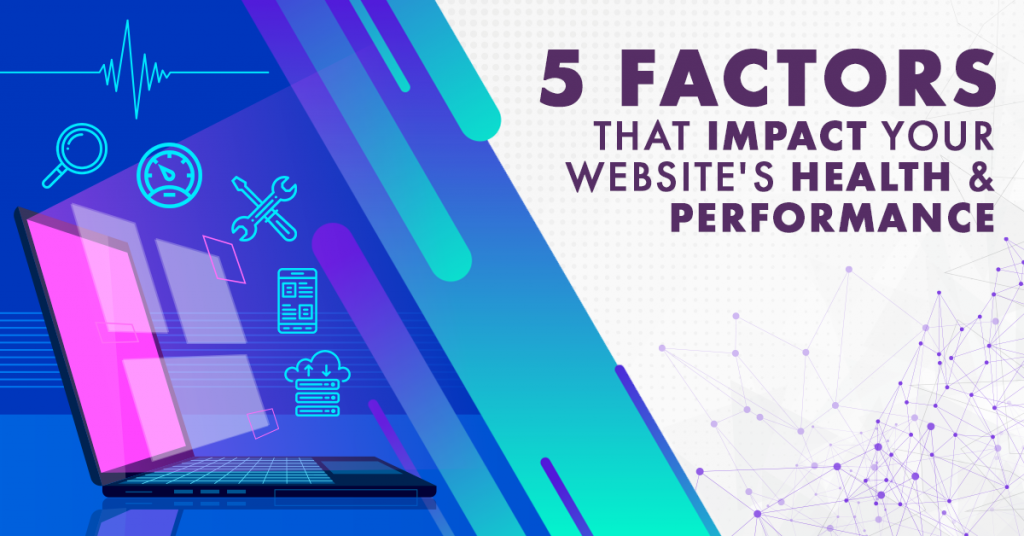 In addition, SEO is a continuous process, and it's best undertaken with a detailed Content Strategy. This plan should include ensuring that your content describes your products or services in great detail. Text, image, video, and audio content should be curated following SEO Strategies.
As a result, Content Marketers should match user search intent with information that satisfies their needs. After all, Google favors content that provides an excellent User Experience.
Making Past Content Evergreen
Content Marketing isn't just about churning out more blogs or Social Media posts every day. So, one of the more vital Content Marketing Trends this 2023 is repurposing past content.
Thus, writers can create evergreen content which stays relevant year-round. There are many types of content you can make evergreen, such as whitepapers. However, updating incorrect or inaccurate information on past blogs is also necessary.
In addition, marketers may replace outdated keywords that don't cater to search intent. That way, the blogs can be repurposed and target your ideal audience. Marketers can utilize tools like Surfer SEO to refine their content.
This year, Content Experts and Writers can make old content fresh and optimized for Google search!
Create Visual Content Like Images and Video
As the new year progresses, more businesses will rely on Image and Video Content in their advertising. This is because people tend to process visuals more quickly than text. Therefore, marketers should post images on the appropriate Social Media platforms, like Instagram and Twitter.
Source: FinancesOnline.
So, businesses can post visual content like infographics and charts. But on the other hand, video is a more flexible medium, making it perfect for drawing in people who prefer visuals.
A fair amount of consumers prefer Long-Form Content for product or service information. However, videos are an excellent way to spread your reach. Not only that, but marketers can post various videos depending on a business's goals. So, in addition to advertisements, Marketing Videos can include product demonstrations, interviews, online courses, and more.
Utilizing Short-Form Videos in Marketing
Though companies should provide longer, informative content, Short-Form Videos are an effective medium for reaching more people more quickly. In addition, most people nowadays have shorter attention spans, so they'll appreciate witty content that gets straight to the point.
Not only that, but in 2022, projections stated that Short-Form Videos accounted for "80% of all mobile data traffic." Thus, Short-Form Marketing Videos attract more watchers that you can convert into loyal customers. So, the top Social Media platforms for Short-Form Videos include the following:
YouTube with its Shorts videos;
Instagram, via its Stories and Reels features; and
TikTok.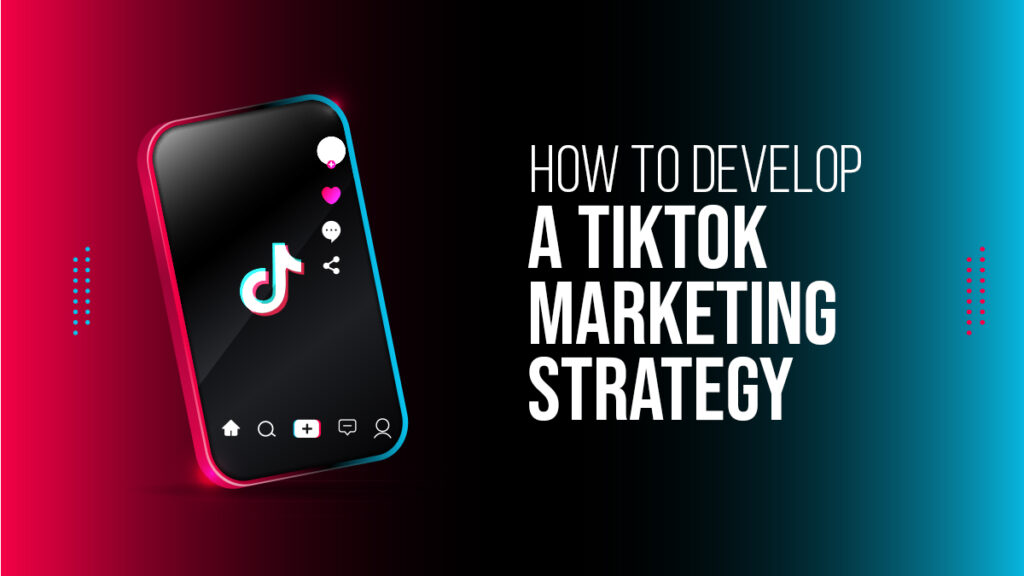 As a result, companies must take advantage of shorter content and create a detailed Online Advertising plan around it. So, Content Marketers must create concise yet richly informative videos, which is also a key Social Media Marketing Trend for 2023.
Use Interactive Content to Gain Audience Attention
Companies want their target audience to be actively involved in their Marketing Campaigns. However, one-sided conversations rarely get far, so in 2023, one pivotal Trend for Content Marketing is to use interactive content. Crucial examples of interactive content include:
quizzes;
polls;
giveaways;
email subscriptions, etc.
Businesses can use such content to gain zero-party data, or customer information, directly from the source. After all, interactive content entices people to be actively involved with your campaigns.
Since this advertising method results in audience interaction, it can significantly boost engagement. It's how a business can build a reliable customer base or Social Media following. So this year, marketers should add a dash of interactivity to static content. Consider combining it with your Call-To-Action!
Humanizing Your Brand with Authentic Language
Humanization will add a layer of trustworthiness to a business. While high-quality advertisements can convert people into loyal customers, conversational campaigns can work just as well.
Though the trends nowadays lean towards Artificial Intelligence and Augmented Reality, humanizing your brand is still necessary. So, Content Marketers should appropriately utilize their natural, authentic brand voice in their campaigns.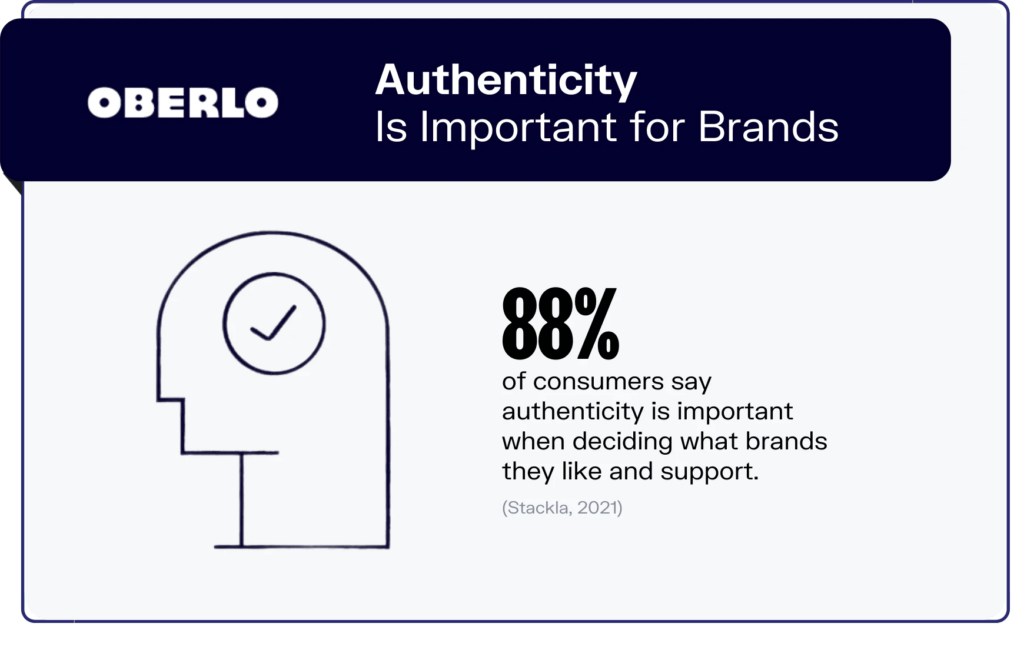 Source: Oberlo.
A one-way conversation via your Marketing Campaigns won't invite much consumer engagement. So, in addition to interactive content, marketers need to use warmer, conversational language to communicate with their audience. Thus, your brand becomes more relatable to your intended audience.
Also, staying consistent is vital, so businesses should use this conversational tone across multiple channels. This 2023 Content Marketing Trend should be applied not only to your ads, blog content, and customer journeys too.
Using Artificial Intelligence to Create Content
In addition to using AI as chatbots for customer service, AI-Generated Content has gained traction lately. But be warned that much like the previous trend, it needs to be curated by a human.
Artificial Intelligence Tools can produce content to a user's liking with little to no input. So, it seeks out and then processes data to create an output, also known as Machine-Generated Content. Content Creation via AI is advantageous because it produces content faster than a human writer.
Fortunately, marketers can use AI Tools for content and outline ideation, proofreading, etc. Still, if you intend to use AI-Generated Content, it needs a human touch. That way, you can ensure that it's up to standard and aligns with your brand.
Using Augmented or Virtual Reality
Augmented Reality and Virtual Reality are Content Marketing Trends a business can utilize for advertising. Since Facebook introduced the Metaverse, more people have entered the VR scene. With VR technology, people can immerse themselves in artificial virtual worlds and situations.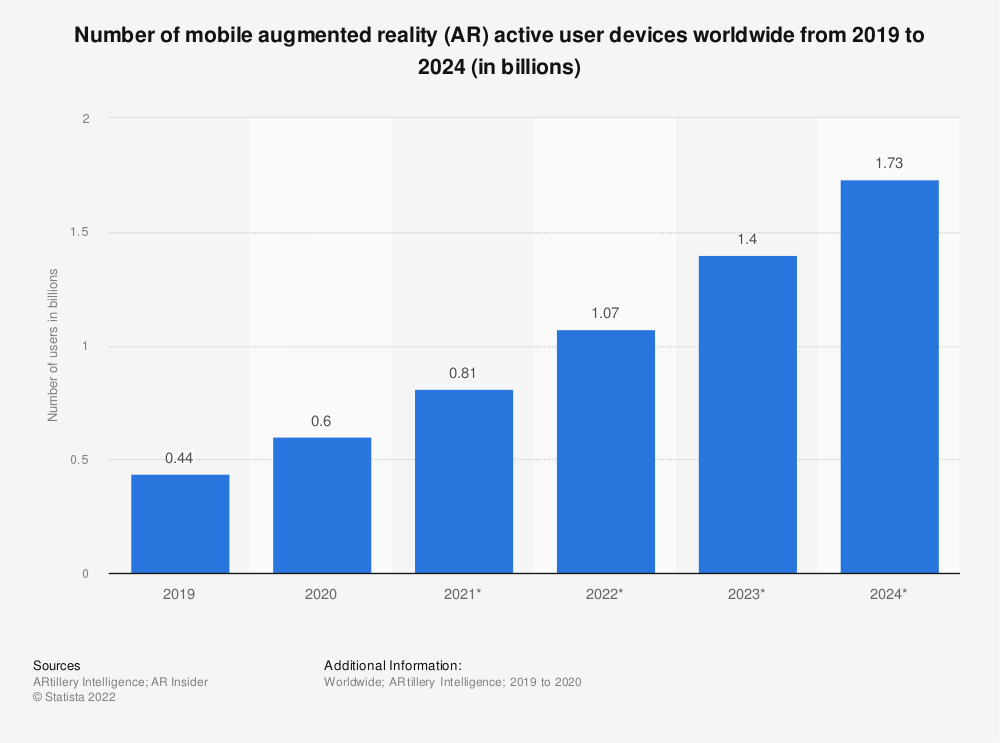 Source: Statista.
So, VR users can check out training or tutorials, find entertainment, and access products or services. As a result, consumers can sample a brand's products via their chosen devices. For example, Snapchat is a standout platform that uses AR functionality for this particular activity.
In response, Content Writers must create informative micro-copy to create Calls-To-Action that encourage consumers to use AR features. Ensure that the copy is detailed enough, so your business can offer your audience an engaging customer experience.
Respect for Consumer Data Privacy
Content Marketing Trends in 2023 will favor ethical consumer data collection! Although companies rely on data to create personalized content, more consumers are more aware of Data Privacy than ever.
Thus, it's not enough to utilize data-driven personalization to reach your audience. On top of using customer information responsibly, businesses must also inform consumers about what and why data is being collected.
Of course, marketers can collect information via zero-party data. But another way to collect customer data while respecting Data Privacy is to collect first-party data. First-party data is distinct from zero-party data as it gathers customer information on web activity.
Such data can be collected via the following methods:
surveys;
user registration details;
purchase history; and
event-based tracking.
Final Thoughts
It's vital to utilize emerging Content Marketing Strategies in addition to tried-and-tested ones. Businesses must use them to reach their intended audience and convert them into loyal customers. Responding to marketing challenges and solving consumer problems to reach your goals is also vital.
So, businesses should utilize Long-Form Content and Short-Form Videos in the appropriate situations. Additionally, companies must responsibly use Artificial Intelligence in their marketing endeavors.
In addition, consumer data should be collected ethically — whether you're using zero- or first-party data collection methods. Finally, your marketing endeavors should utilize relatable, authentic language in the copy.
There are plenty of other critical trends to use, as technology and best practices may evolve as the year progresses. Fortunately, Content Writers in the Philippines can help businesses achieve their goals for 2023. Content Specialists have an eye on the Digital Marketing landscape and are equipped to assist companies in their advertising endeavors.