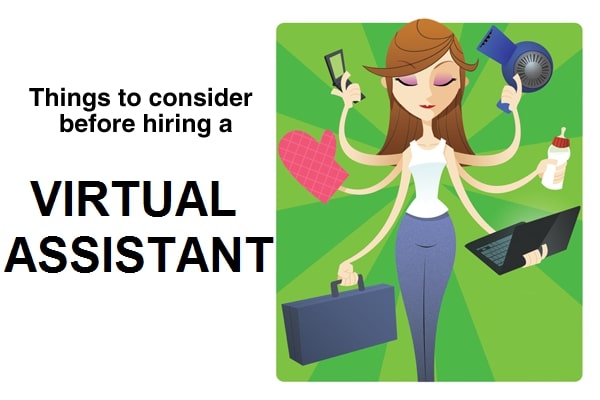 Apr 21, 2014
The Two Important Things to Consider Before Hiring Virtual Assistants
Success and progress mean having to delegate other tasks to other people in order for you to invest your time to do what you do best. If your tasks are piling up on your desk and you can no longer manage them, the best solution is to hire an assistant. However, a full-time employee means additional expenses. That person might just act like an answering machine, too – taking messages, but not solving problems. If you really want to hire someone who can meet your needs and get the services at a budget-friendly price, get a Virtual Assistant. A VA brings years of great training and extensive experience to their job, they are:
Highly motivated
Capable of multitasking
Tend to be very creative enabling them to handle a wide range of tasks
Understand that time management is very important and;
Above all, they know that confidentiality with what they are doing is important
PLUS! Above all these, you will only pay for the work required.
If you are interested to hire a VA in your business, do consider the following:
Hire a VA who can MULTI-TASK and still produces QUALITY output.
Consider hiring a virtual assistant who can do every task you'll give him or her, instead of a person who is only best on a specific task. Get someone who can perform a designing work for you, a social media optimizer, a project manager and any other role that you want them to perform. Just make sure that no matter how many roles they have, they can still deliver good and quality output. Hiring someone with good skills in delivering various services cannot only help you in your business. Additionally, you also save more money.
Additionally, even if your hired virtual assistant is good with everything, it would still be great that he or she has special/excellent skills in a specific field.
Create a clear and precise system in giving tasks to your virtual assistant.
Giving clear and documented instructions to your virtual assistant can save you time in the long run. You can save the documented data for ongoing use. When you hire another Virtual Assistant you can just simply relay the instructions to the new VA.
Thus, hiring virtual assistants is one of the biggest decisions you'll ever make, but if you are guided with the right information, hiring a VA can make a big difference in your business.
Do you have other important considerations when hiring virtual assistants? Share them with us, we would be more than happy to hear them!