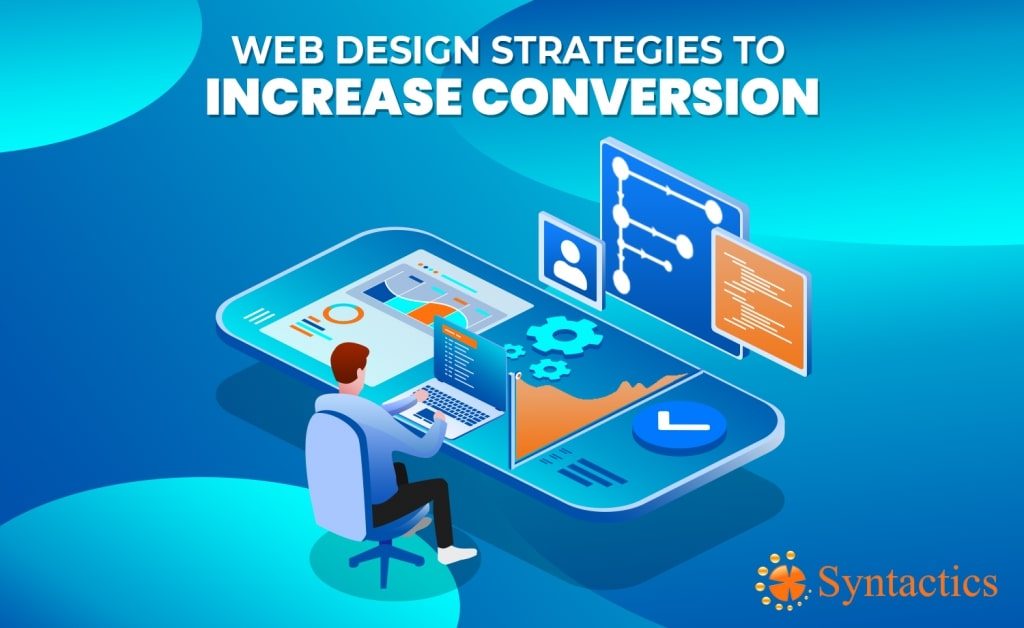 Jun 13, 2019
Web Design Strategies To Increase Conversion
Why Web Design and Not Just Content?
Conversions are the primary aim of establishing a website in the first place. According to a Stanford University research, 46.1% said that web design is the top criteria for people to decide whether a company is credible or not. In other words, the overall visual aesthetics of your website does matter more to your potential customers than just your content. Considering to even hire a dedicated web designer can take it a step further.
So if you are already starting to perform conversion rate optimization for your website, this article offers some web design strategies for you to consider:
1) There is an 8-Second Rule To Remember.
Based on a study from Microsoft published in Time.com, humans have an attention span of only about 8 seconds before they generally lose their focus, an effect of a highly increased digitized lifestyle.  Our brains adapted to the evolution of information and the Internet.
For online marketers and business website owners, this is the only window of opportunity to engage a visitor once they land on your webpages.
Because of that, consider this web design strategy — several tips to grab attention and increase conversions within those eight seconds immediately:
Use a clear, easy-to-read, quick, benefit-driven, and straight-to-the-point headline. Never beat around the bush.
Consider the use of power words to make everything engaging and enticing.
Make all buttons clear, simple, and readable.
Draw your visitor's eye towards the main call to action element on your page.
Place eye-catching images that convey the purpose of your website.
2) Make It Simple
Too much information is just too much. Sometimes, we feel the need to put everything crammed into one page.  But our visitors get overwhelmed and bothers them.
Great web design means getting rid of anything that is not necessary for the visitors and giving them the best experience once they land on the page.
Apple, for one, provides an amazing example of simplicity with huge impact.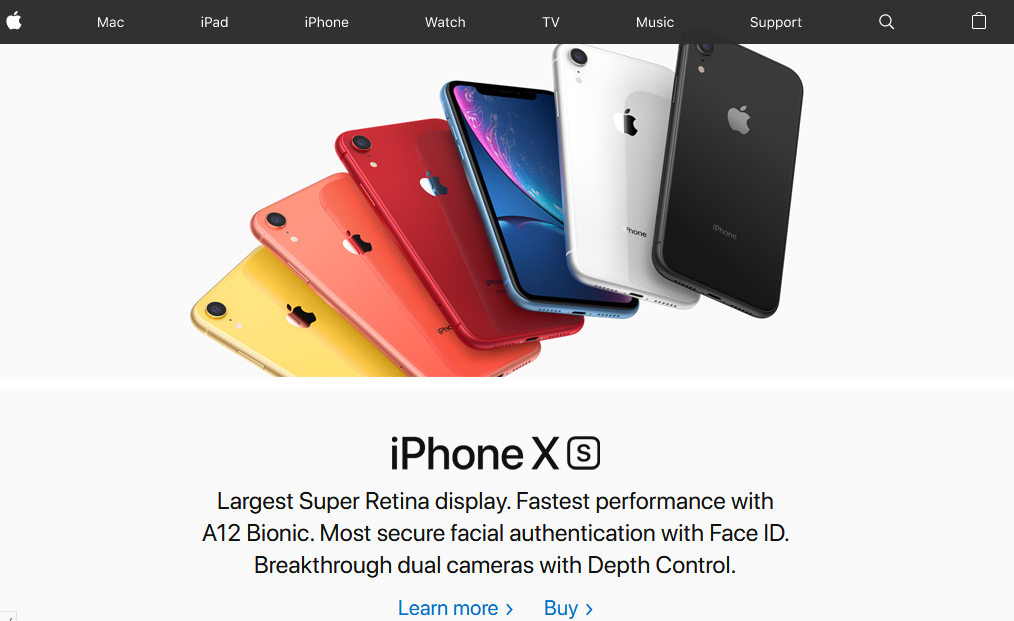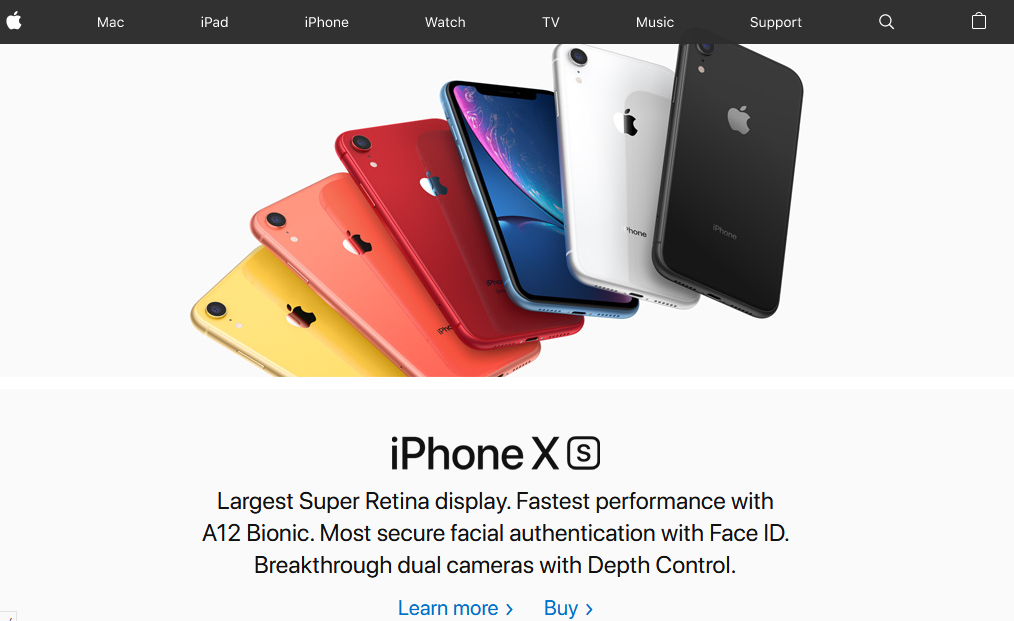 Creating a simple web design also means following Hick's Law — a popular theory that we can also refer to in terms of web design. This law explains that the decision time increases when you increase the number of choices. Too many options, call to action elements and links to click can lose the visitor's interest altogether.
You can simply boost your conversions by limiting the number of choices users have in terms of web design.
3) Consider the F-Layout
An internet user's natural behavior when it comes to browsing the web is to read the screen in an "F" pattern, based on researchers' study.
Above is an interesting heatmap related to this behaviour, as it shows what areas people tend to look at first.
What does this mean? If you aim to boost your conversions, you can use a web design strategy to take advantage of this behavior.   By simply placing the most important content and calls to action within those F-layout screen areas, you'll be assured that they can spot the elements on your page that you wish to emphasize more.
For example, your main call to action buttons can best be placed where the F-layout is seen.
4) Use High-Quality Images
Images are such a deal for visitors. The website, Bright Local, did a research and found that 60% of consumers are more willing to consider search results that include images. 23% are also more likely to contact a business featuring an image.
So in general, avoid using bland and irrelevant stock photos. Skyword research also reveals that if your content includes compelling images, you'll surely get an average of 94% more views and engagement.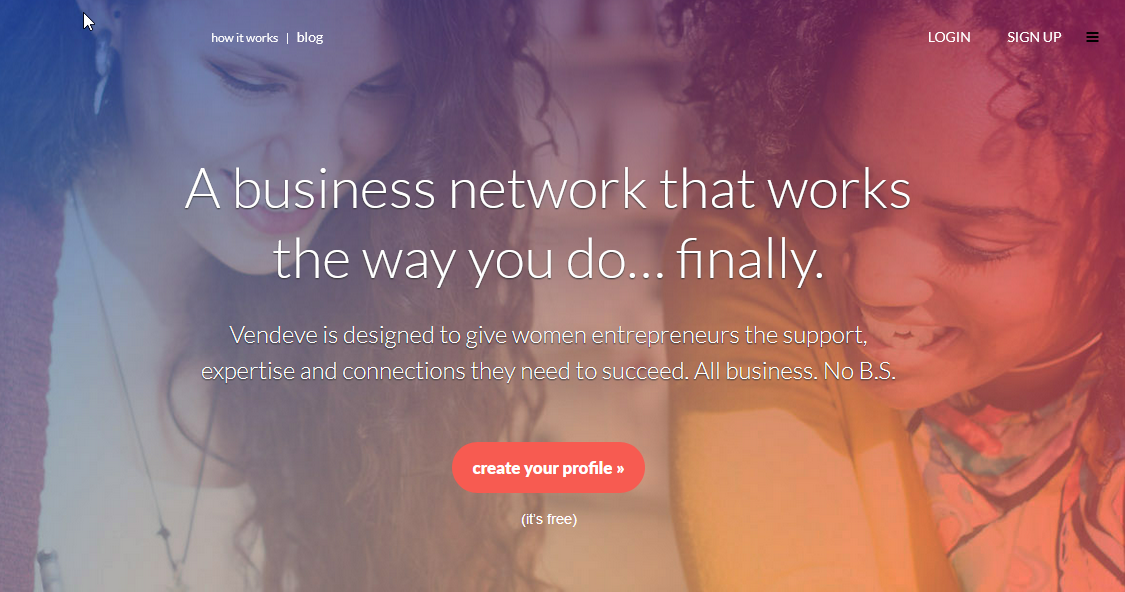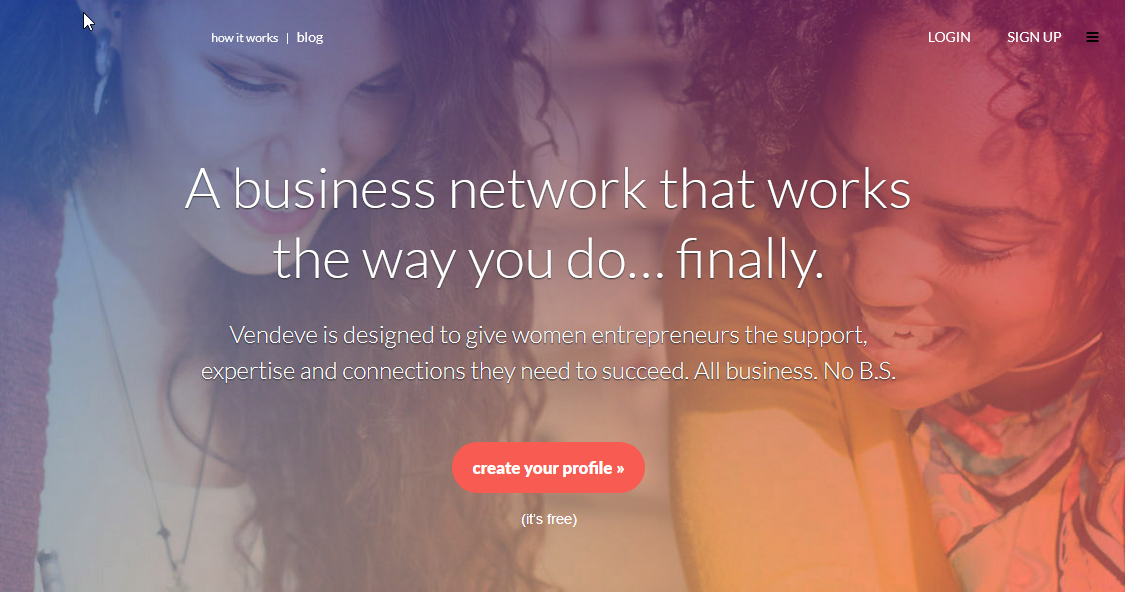 Furthermore, people react more when they see human faces — especially those who belong to your target audience, so we recommend that you include those on your page.  Vendeve.com (above) implements this web design strategy to their main page.
There are a few sites that offer free stock images that you can visit, including Pexels, StockSnap and Kaboompics.
Final Recommendations
So when you want to boost your website conversions, we recommend that you follow all these web design strategies. Furthermore, make sure you have a favicon for your website since Google will display favicons in mobile search results. Both digital marketers and business owners must be concerned about their visitors and how they behave to make the online business profitable. If the website does not convert, it doesn't work.  If you are not confident on what to do, just hire a dedicated web designer to do it for you.
In conclusion, we really should not be talking about outdated web design trends today anymore. Brands need to step up their game amongst the online market.  Furthermore, business people should not tolerate poor visitor experiences. Besides, technology and the Internet have already offered so much potential in terms of enriching the consumer journey.