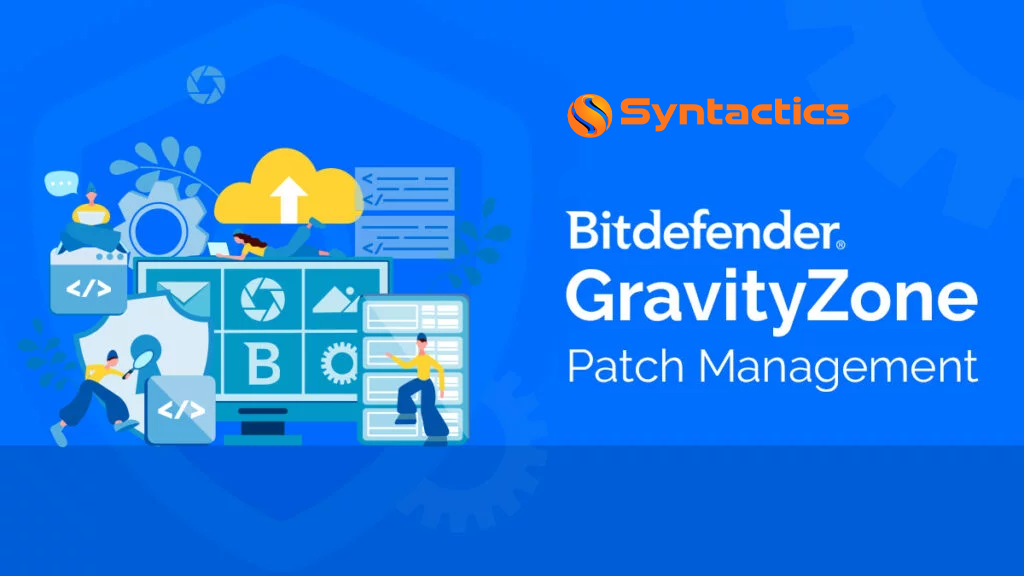 Oct 9, 2023
The Bitdefender Patch Management Solution
Bitdefender GravityZone has three editions that can help organizations protect their systems and the data contained within. These include Business Security, Business Security Premium, and Business Security Enterprise. In addition to those three tiers, Bitdefender GravityZone offers a Patch Management add-on.
Patch management is critical in cybersecurity by reducing risks and ensuring your servers, workstations and mobile devices are up to date. Patch Management is an important aspect in technical security measures compliance in data privacy.
What is Patch Management in Cybersecurity?
Patch management is necessary to fix vulnerabilities, as patch updates keep an organization's or individual's systems secure, stable, and up to date.
Patch Management involves the following aspects:
Auto Patch Deployment

Vulnerability Assessment

Integration with Security Solutions

Centralized Management

Reporting and Compliance

Multi-Platform Support

Security Best Practices

Cost-Saving
Effective patch management is critical to mitigating security risks and minimizing the impact of security incidents.
Bitdefender GravityZone Patch Management
Bitdefender is a leading force in cybersecurity, providing cutting-edge solutions for large corporations, SMEs, and individual consumers. With over 20,000 partners worldwide, Bitdefender protects your data from threats with its top-notch prevention, detection, and response technology.
Currently, it offers the Bitdefender GravityZone Series, which includes all the critical security functions to enhance your organization's cyber resilience.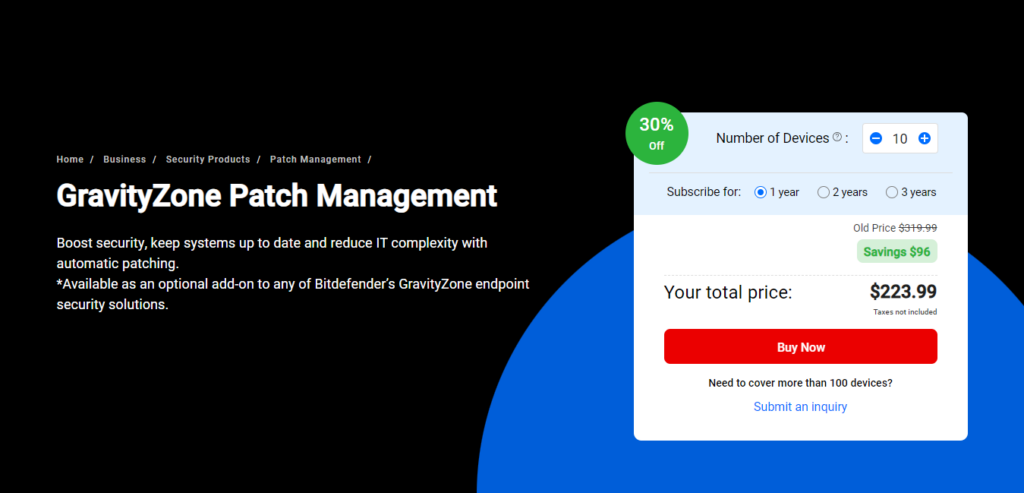 Why is Patch Management Important?
On average, a breach can be detected in 201 days, but you can lower it to 60 days through effective patch management. So, Bitdefender Patch Management offers organizations added benefits. For example, it simplifies the complex task of patching and updating software, enhancing cybersecurity posture, and improving system stability.
Here are the key reasons why you need patch management from Bitdefender:
It Prevents Advanced Attacks
Again, a third of all data breaches can be attributed to unpatched vulnerabilities. So, organizations must keep their systems updated to avoid being vulnerable to cyberattacks. The Bitdefender GravityZone Patch Management module ensures your operating systems and applications are always up-to-date, staying ahead of potential threats. 
It can mitigate vulnerabilities by scanning for and automatically deploying patches in operating systems and software applications. Also, it protects against zero-day exploits and implements a zero-trust security model by continually validating your software stack's security.
Thus, it's essential for maintaining your organization's security, especially when combined with its fellow add-on solutions.
It Ensures Compliance
Data privacy compliance is important to business or governmental organizations' security who are mandatorily required to comply with the law.
Bitdefender Patch Management simplifies compliance with several industry regulations and data protection standards. So, in particular, the add-on helps meet the following standards:
General Data Protection Regulation or GDPR;

Payment Card Industry Data Security Standard, or PCI DSS; and

Health Insurance Portability and Accountability or Act or HIPAA.
The module accomplishes this through its automated patching, auditing, and risk reduction features.
It Makes Workflows Flexible and Simplified
GravityZone Patch Management supports both automatic and manual patching. As a result, it offers on-site or remote IT teams greater flexibility and efficiency.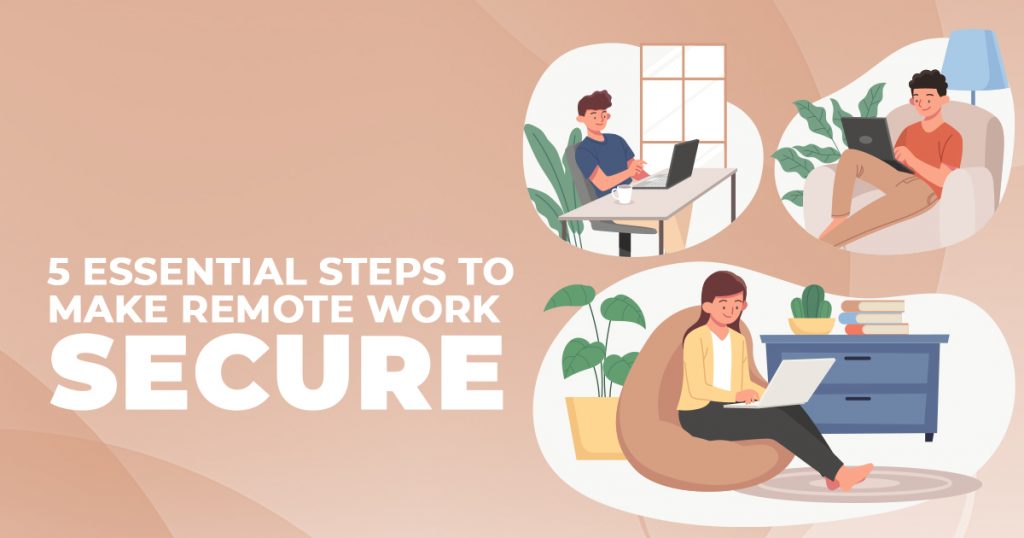 Bitdefender Patch Management streamlines patching with automation and scheduling. For instance, IT admins can apply patches during convenient times like non-business hours!
The patch management add-on makes management of the IT infrastructure easier.
Features of the Bitdefender Patch Management Add-On
Here's what users can find in the Bitdefender GravityZone Patch Management Module:
Automatic & On-Demand Patching
With the help of the patch management add-on, your organization can accomplish the following:
Schedule scans for missing patches;

Differentiate scheduling for security and non-security patches; and

Lastly, delay patches that require a restart.
Patch Inventory
The add-on provides users with detailed information-centering patches (CVE or BulletinID). Also, it quickly deploys missing patches and handles patch blacklisting. Thus, you can temporarily prevent the specific patch installation if it disrupts your workflow.
Centralized Management
Bitdefender's Patch Management module can be easily integrated with existing GravityZone Endpoint Security products. Then, its centralized management console enables users to effectively manage software patches across your network. As a result, you can seamlessly access and control the patch management process!
Reporting and Notifications
With the patch management add-on solution, you can easily monitor and manage the status of all endpoints. In addition, you can examine the installation, absence, and failure of patches so you can have comprehensive visibility and control over the patch management process. 
That way, you ensure your systems are up-to-date and secure against potential threats.
Patch Caching
With the help of the Bitdefender GravityZone Patch Management module, patch distribution from the relay has minimal impact on network traffic.
Final Thoughts
In addition to its three editions, its Patch Management add-on solution can protect your systems. Thus, it safeguards your organization against threats like malware and data breaches.
If you're interested in Bitdefender's add-on features, you must first avail yourself of any of its three editions with monthly or yearly pay-per-use licensing. So keep systems and apps up-to-date with Bitdefender GravityZone!