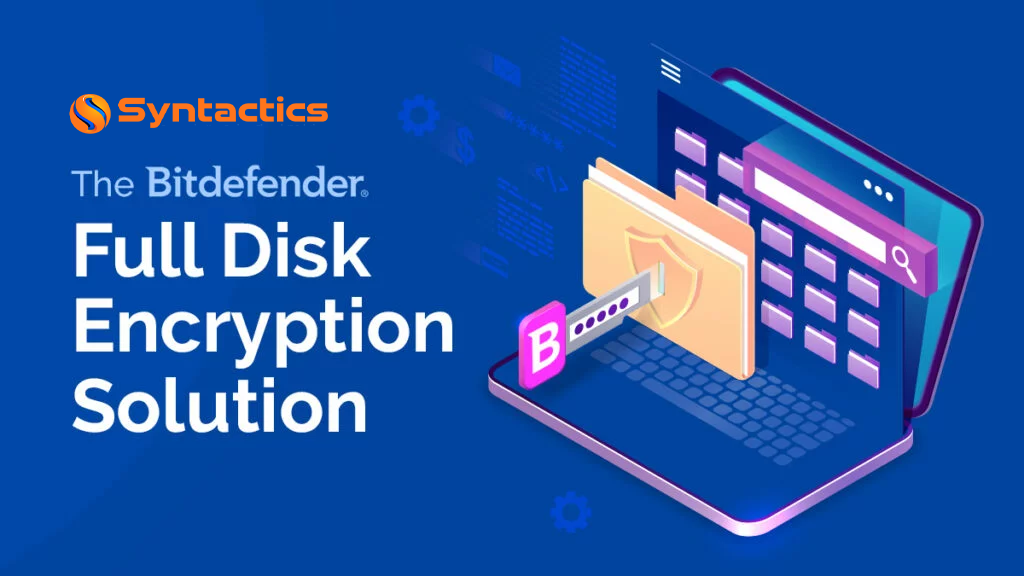 Oct 6, 2023
The Bitdefender Full Disk Encryption Solution
Data security is vital for business organizations that must keep critical information under wraps. For instance, an employee may carry a company laptop containing confidential data at risk of theft or a breach. Thus, you must encrypt your endpoints' hard drives with the Bitdefender Full Data Encryption add-on to avoid data loss and comply with data privacy regulations.
There are various reasons for data breaches, with some of them involving a human element or weak information security policies. However, there are plenty of ways to prevent any data loss or thefts, such as making fixes to common Website Security Vulnerabilities.
Source: TrueList.
To protect your business' data, you need Bitdefender GravityZone. The plan offers a Full Disk Encryption Management solution that leverages Windows and Mac encryption mechanisms.
What is Full Disk Encryption?
Of course, encryption is the process of protecting data by transforming it into an unreadable format. It's one of the many common security measures to protect sensitive information like two-factor authentication.
As a result of encryption, only authorized users with the correct decryption keys or credentials can decipher the data. It's vital for protecting sensitive information, such as:
Sensitive personal data;

Customer payment information;

Patient health information, etc.
Full Disk Encryption is a more comprehensive technique to protect data. FDE encrypts all data on a device's hard drive, including the operating system, system files, applications, and user files. 
It's a solid defense against unauthorized access to sensitive data, whether it's on personal devices or within an organization's infrastructure. In particular, Full Disk Encryption ensures sensitive or private information is kept confidential. As a result, it's a critical part of your web security plans or measures.
Learn More About Our Web Security Solutions Here!
Here are key encryption concepts or aspects for Full Disk Encryption:
Comprehensive Protection

Pre-boot Authentication

Transparency

Protection Against Theft and Data Breaches

Regulatory Compliance

Performance Considerations

Remote Management

Data Recovery
Bitdefender Gravityzone Full Disk Encryption
Bitdefender is recognized as a leader in cybersecurity by independent testing organizations, industry analysts, and media outlets. It offers the GravityZone application, and with it is a Full Disk Encryption solution that's an excellent add-on solution for businesses.
One of its helpful add-ons is its Full Disk Encryption, which is ideal for a business' security needs. It's a native module that can be added to your endpoint security solutions to secure data, resulting in a reduced risk of theft or loss. It can be managed from the same console as existing products.
The encryption add-on is available for customers and service providers with monthly or yearly pay-per-use licensing.
How Does Bitdefender Full Disk Encryption Work?
Bitdefender Full Disk Encryption can encrypt boot and non-boot volumes on your organization's devices. It gives you full control of the encryption keys while allowing for centralized handling for BitLocker on Windows devices, FileVault, and the diskutil command line on Mac.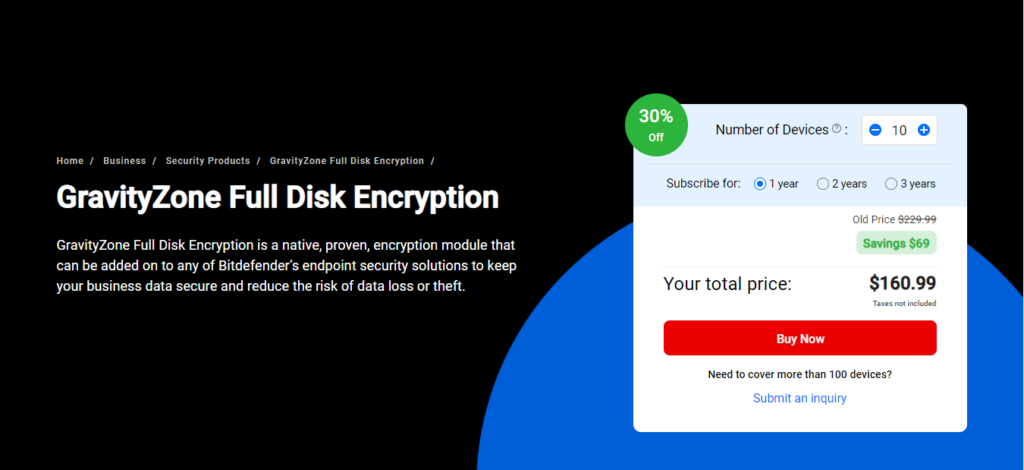 So, it takes advantage of the native device's encryption, resulting in optimal compatibility and performance.
If you're interested, check out this list of installation requirements for Bitdefender GravityZone Full Disk Encryption.
The Benefits of the Full Disk Encryption Add-on:
Helps You Achieve Regulatory Compliance
Your business can use Bitdefender's FDE to meet various security and privacy compliance requirements. For instance, your website must comply with the following:
General Data Protection Regulation (GDPR);

Payment Card Industry Data Security Standard (PCI DSS) if your website has

Online Payment Gateway

integration.

Health Insurance Portability and Accountability Act (HIPAA)
Check Out Our Electronic Medical Records Software
that Follows Data Privacy Regulations!
Protect Your Company's Confidential Data
Full Disk Encryption, in general, will protect all data on the disk, including the OS, apps, and user files. After all, it's critical to guard sensitive information against data loss or physical theft.
For example, Bitdefender FDE offers pre-boot authentication. So they can work with their devices as usual while the encryption occurs in the background. Full Disk Encryption is transparent to authorized users. 
Although encryption may cause slight performance overhead, modern hardware optimizes this impact. But overall, it prevents unauthorized access via password access, biometrics, or even smart cards. 
As a result, Bitdefender GravityZone can be vital in preventing public exposure of information. In some instances, you can even avoid legal consequences or heavy fines. Bitdefender's solid FDE solutions will also offer secure recovery options for access issues such as forgotten passwords.
Integrated Management
Bitdefender Full Disk Encryption allows you to do everything in a single console. Easy-to-use encryption management is available from the same centralized cloud or on-premises console. 
Also, the add-on is easy to deploy and manage for your IT or security teams. FDE allows administrators to remotely manage encryption policies and recovery processes and monitor compliance across devices.
Features of the Bitdefender Full Disk Encryption Solution
Various industries worldwide were the victims of cyberattacks, with manufacturing industries experiencing the bulk of them. It's why you must ensure the security of your website with robust encryption measures.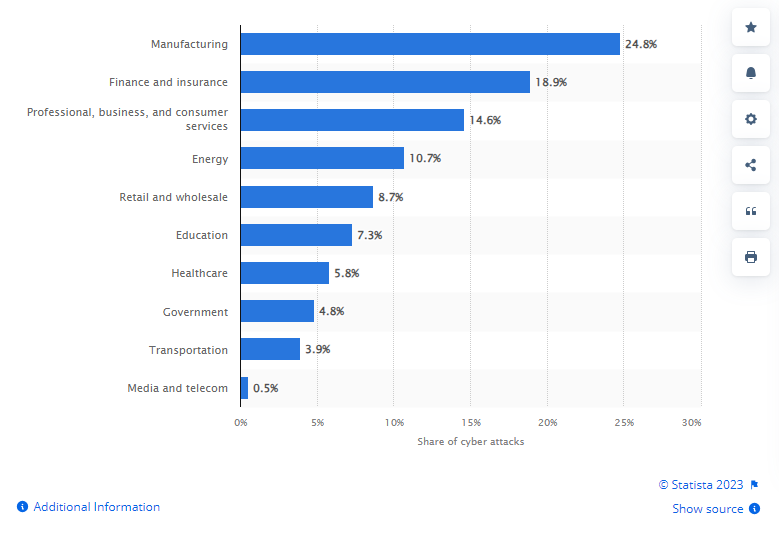 Source: Statista.
Fortunately, the Bitdefender Full Disk Encryption add-on module adds another data security layer to protect your company's data. Its military-grade encryption can lower the possibility of cyberattacks.
It utilizes the native encryption tools on Windows and Mac operating systems to ensure compatibility and smoother performance. As a result, it doesn't require a new agent installation or key management server. Also, it can generate tailored reports to demonstrate compliance!
Lastly, GravityZone handles the entire encryption and decryption process while you continue with your work!
Native, Proven Encryption
Bitdefender Full Disk Encryption Management leverages native encryption mechanisms in Windows (BitLocker) and Mac (FileVault). It reduces performance issues while also eliminating the need for an additional agent or key management server.
Ease of Deployment
You can easily manage and deploy FDE through GravityZone Console's existing endpoint security infrastructure. Then, upon activation, the encryption management module on the console can be centrally initiated and fully managed.
One Console for All
GravityZone Console is Bitdefender's one-stop shop for protecting your endpoints from malicious attacks. Additionally, its ease of management allows your security personnel to stay focused and work more efficiently to protect business data.
Visibility and Control
Bitdefender Full Disk Encryption provides organizations with greater visibility and control with its encryption-specific reports. After all, compliance with the latest data security regulations is vital to your business efforts.
Pre-boot Authentication Enforcement
Pre-boot authentication requires entering a password or other credentials before accessing the operating system or any data on the hard disk. It ensures that unauthorized individuals cannot immediately access the device or data on it.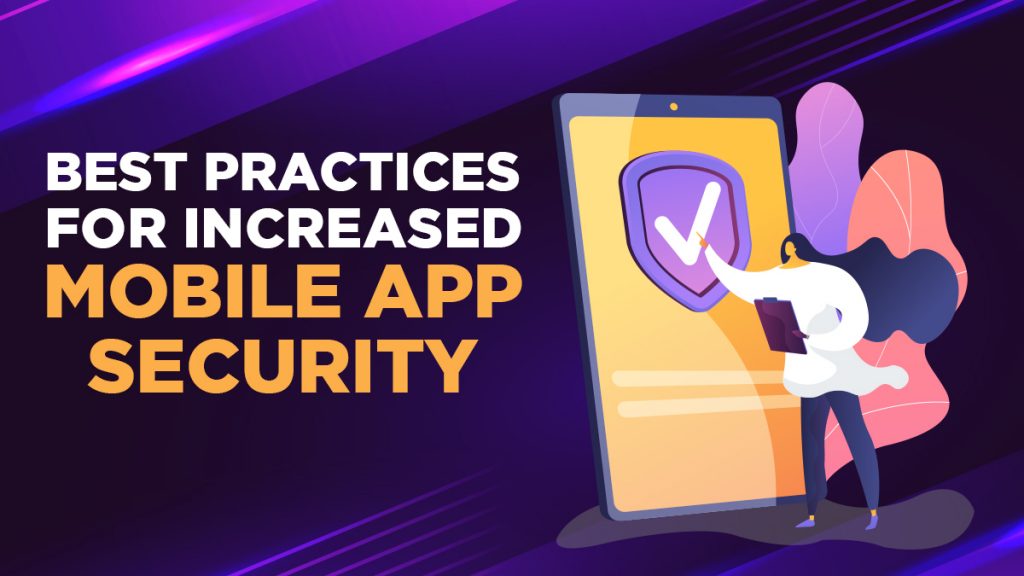 Final Thoughts
The Bitdefender Full Disk Encryption add-on can add an ironclad layer of protection for your business information. Keep your data safe with Bitdefender GravityZone plans today!