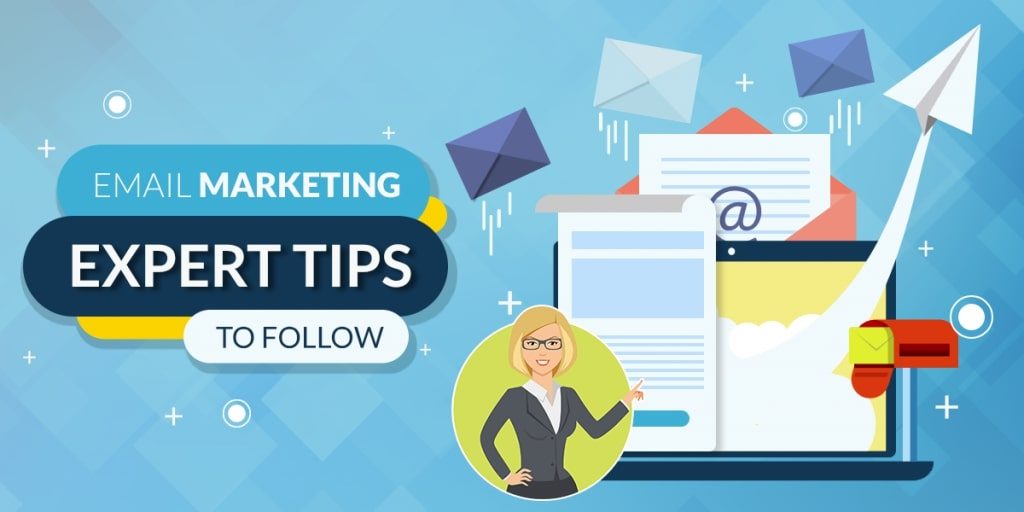 Feb 22, 2019
Email Marketing Expert Tips To Follow
What is Email Marketing?
In a technical perspective, email is defined as a digital message that is electronically sent from one computer to other more computers. From the 1970s all the way to this current time period, there is no doubt that the evolution of email has greatly contributed to the field of global communications. On the contrary, most people define email as a fast, accessible, and reliable instrument of communication. Either way, both definitions are accurate, but what about from a business perspective? What's with email marketing services anyway? How can one become an email marketing expert? What should you do to achieve effective email marketing?
In business, email marketing is defined as the use of email to endorse a specific product or services to valid recipients. However, with the advancement of new technologies, most people may not be able to immediately bite through the email marketing process because of the latest marketing trends involving the use of social media, business websites, and other Internet-based marketing methods. Nonetheless, on top of these innovative platforms, the special thing about effective email marketing is it keeps almost every transaction personal which sums up to higher business credibility.
With the use of effective email marketing tools such as an email marketing software, one can achieve potential business growth and development by simply sending out emails. Moreover, it is ideal to formulate a strategic plan before putting this marketing medium into play. Every email marketing expert is aware of these professional strategies.
Here are some helpful tips in order for you to become an effective email marketing expert:
1. Personalize Your Content
Making your email look exclusive is one of the most effective ways of making your recipients read everything inside it. Adding some fun and personal components to your email will make it more interesting to read in comparison to normal emails.
2. Avoid Flooding
Nothing beats an inbox filled with marketing offers when it comes to being frustratingly annoying. You should be mindful about how often you should send emails to your personal list. Without taking this into consideration, you might end up losing potential clients.
3.  Leave A Good Impression
Choose a few email marketing psychological tips to use for your messages to fill them with value. Providing your audience with a reason to think about your product is one way of getting them to respond. Thus, leaving a good impression can greatly benefit your chance to expand your target audience in no time.
4. Double Check Everything
Make sure to check your email before you send it. You don't want it to contain any unnecessary information like a list of your most hated people that might have been inputted there without your awareness. Therefore, always treat every marketing emails with extra care to avoid adding any unwanted or misleading information.
5. Use Compelling Links
You might have noticed or known already that you can insert links to your email. This is a great feature to take advantage to increase traffic on your other marketing sites. Although it's really hard to make people click on those links due to some trust issues concerning security. However, with well-made content and some engaging information, you'll surely make your audience click on those links.
6. Organize Email Content
You don't have to be an email marketing consultant nor you need to have an email marketing agency to do this. All you need is to make everything as clean and organized as possible. With a visually engaging email, keeping your recipients' eyes on the message will be a walk in the park.
7. Persuade Them To Respond
Never miss the chance to start a conversation with your readers. Relay your message as if you're speaking to them in person. This will allow them to engage with you and respond accordingly. This may not be an easy thing to achieve but with consistency, it is not impossible to accomplish this factor.
8. Open Doors To Unsubcription
Never make the recipients on your list feel that you are forcing them to engage with you. Your email marketing campaign needs to be well-disposed. If your audience wants to opt-out, allow them to easily do so. This will also benefit you in the future and avoid spam related issues.
9. Learn From Your Successful Emails
Your successful emails will show you what you have done right to bring in good results for your email marketing campaign. Thus, you can actually recreate your success through your effective emails and bring forth another achievement.
Putting Everything Together
On one hand, becoming an effective expert using the tips above may not sound very simple, but once you apply those to your campaign, you will surely gain rewarding results. On the other hand, it may take some time before you can see positive results since, just like any other marketing methods, email marketing also requires time, energy, and a lot of patience. Expect that your objective of turning yourself into an expert won't happen overnight. Moreover, taking one step at the right time will surely bring success in the long run. You just have to remember that email marketing is proven to be effective, but it's all up to you to make it happen.