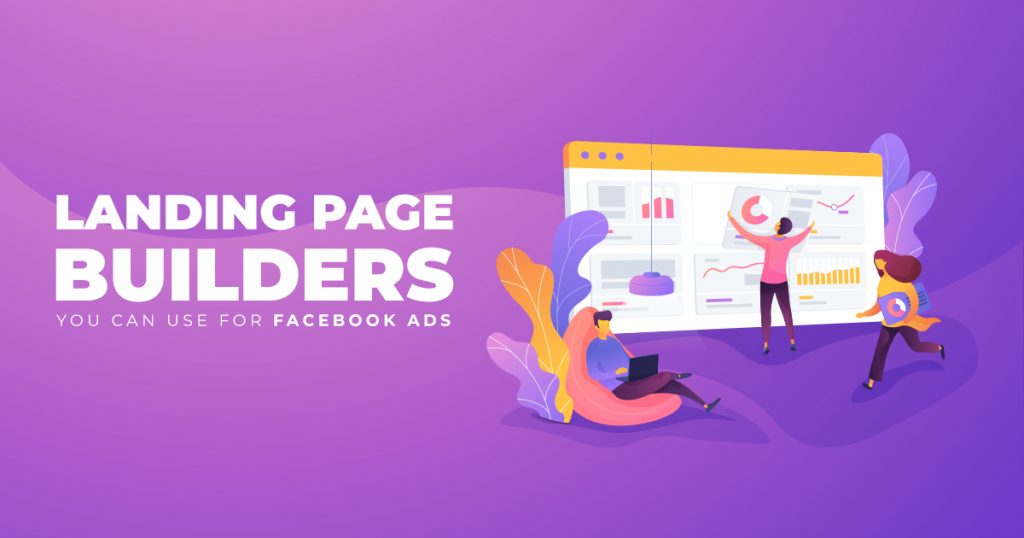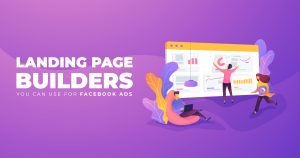 Mar 16, 2022
The Best Landing Page Builders to Use for Facebook Ads
To gain significant traffic, you'll need to create Facebook Ads with a few smart tips. Also, if you're in the business of Facebook advertising, then the best thing you can do is direct them to a Landing Page. That's right, not your online business site's homepage, but a dedicated Landing Page! So, you need a list of the Best Landing Page Builders or Creators that can boost the conversion rates of your Facebook ads.
The average Landing Page conversion rate is at 2.35%, says WordStream. However, the top-performing pages only fare a bit better and have rates between 5.31% to 11%.
So, for example, a customer clicks on your Facebook ad. Then, they get redirected to the homepage. But for some reason, they might not go through with the customer journey. Thus, they lose interest and leave without purchasing anything.
Connecting your Facebook ad campaigns to attractive Landing Pages can significantly boost sales.
Using Landing Pages with your Facebook Ads
A Landing Page is generally designed for a specific purpose. So if you have Facebook ads, your Landing Page can help you continue the customer journey. Thus, if a potential customer clicks on your Facebook ad, they get sent to the Landing Page.
In turn, Page helps them learn more about your product or service. Not only that, but the Landing Page is perfect for the interested customer who is taking the steps leading to a sale.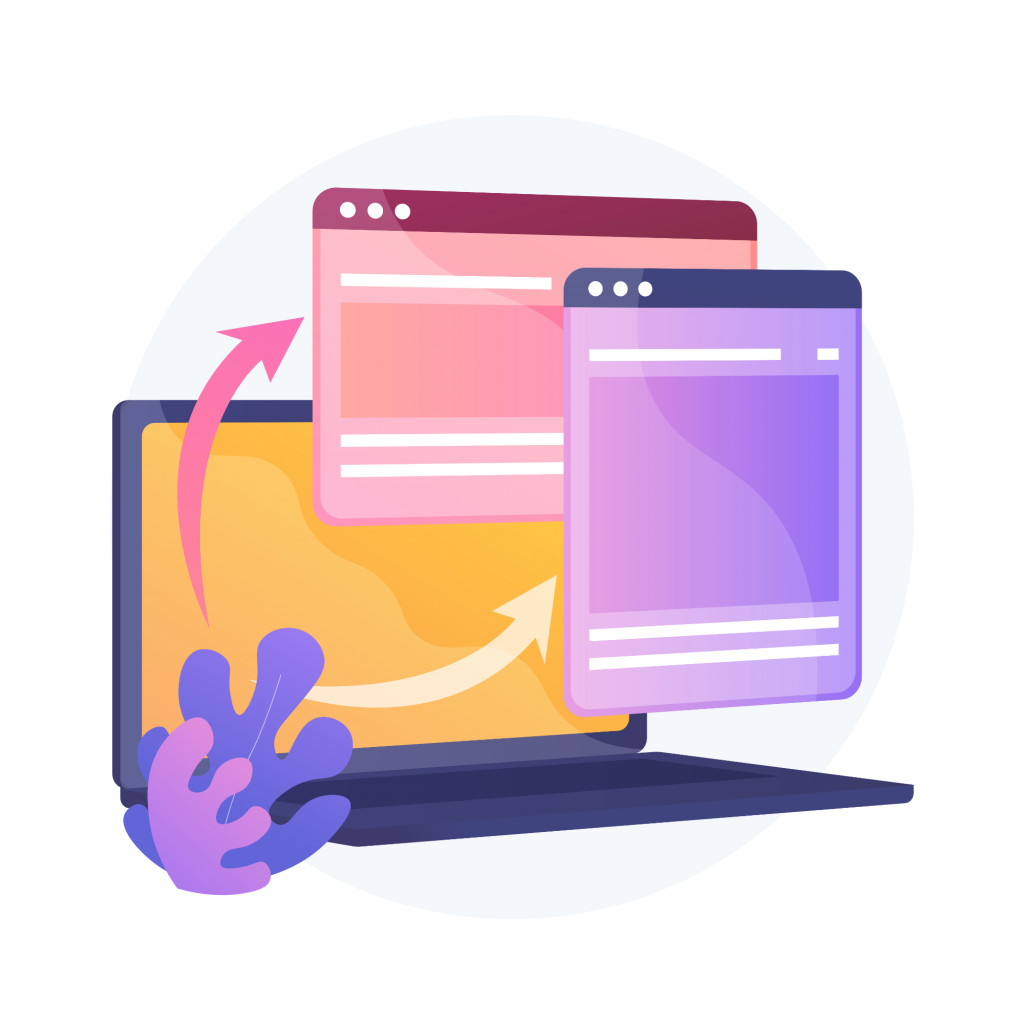 Of course, effective Landing Pages match your Facebook ads in terms of design and content. Landing Pages contain visuals, text, and even images or videos to entice the customer to purchase! Plus, You can even add a testimonials section.
Now, new Landing Pages pop up for every marketing campaign 48% of the time. For the rest of the time, Landing Pages are reused. A great example of the phrase, 'waste not, want not!'
Why incorporate Landing Pages with Facebook advertising, though? If you compare Facebook Pages and Personalized Websites, in many aspects, you'd mostly find that they each have their advantages.
However, the potential reach clocks in at 1.9 million users. Thus, Landing Pages help you with lead generation. In addition, they can help you retain many potential customers. As a result, you need some Landing Page Creators.
How do you create such pages?
Landing Pages keep a customer journey intact. As a result, they can boost your average conversion rate. Firstly, your Facebook ad must be attractive to lead the potential customer to the Page.
However, the Landing Page can bridge the gap between the ad and a successful sale. After all, the Page generally has more information than an ad, as the latter only contains the elements needed to entice Facebook users. So if you create a weak ad but a strong Page, you won't get many potential customers. Likewise, there's no point if all your focus went into the ad and not the Page!
There are several tricks to creating a Conversion-Optimized Landing Page for Facebook Advertising. You need a personalized yet simple design, a clear Call-To-Action and content that speaks to your target audience, among other things! In addition, you can probably build a Page from scratch. But, we've compiled a list of Page Builders you can use to make things easier!
A list of the best Landing Page Builders you can use for Facebook advertisements: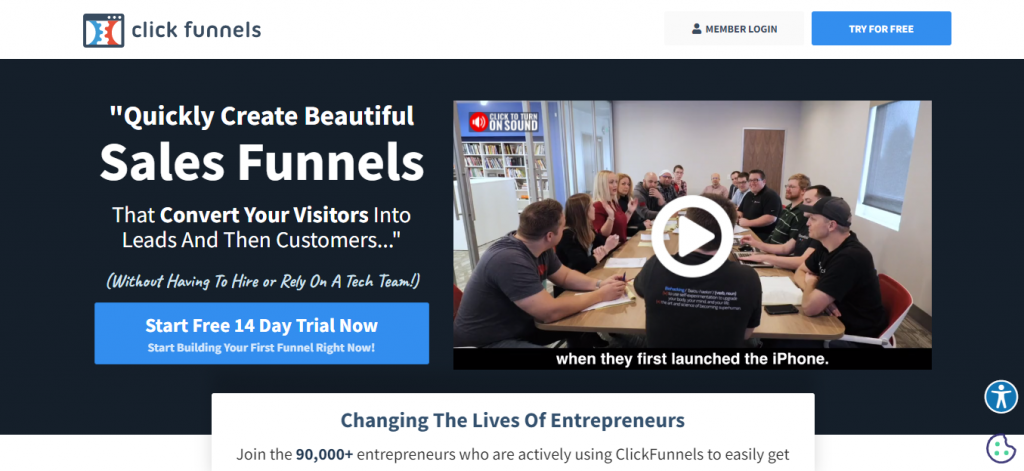 ClickFunnels may be known as a Marketing Sales Funnel builder, but did you know it creates conversion rate-boosting landing pages? It's pretty easy to handle, though it might mean a learning curve for newcomers.
But it has a responsive drag-and-drop tool you can use to spruce up your Landing Page with ease. This Landing Page Builder lets you create forms, add videos, and more! Also, besides publishing pages, ClickFunnels can automate your marketing efforts.
As for the funnels, you can build them and sell products in a snap. So, it's the perfect tool to capture leads quickly. Additionally, you can use its follow-up funnels and send messages to your leads through varied channels like email, texts, and even Social Media.
ClickFunnels' email functionality can be limited, but they offer excellent automation. Finally, ClickFunnels has a fantastic customer support team ready to help.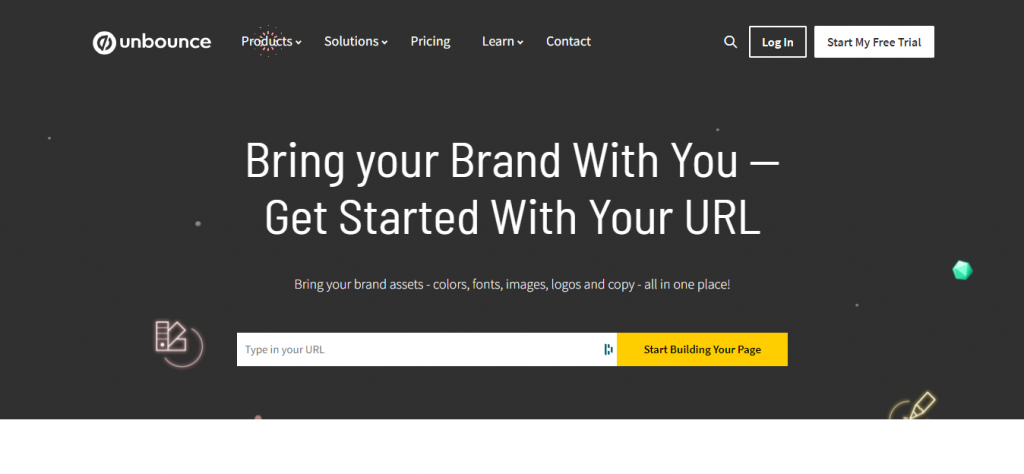 Unbounce has created attractive Landing Pages for various businesses that guarantee conversions, and it can do the same for you. There's no need to learn code for Unbounce! (However, for any interested Web Developers: it uses both JavaScript and CSS.) It's got a wide variety of customizable Landing Page templates. There are even templates that are specific to some industries, too!
Also, with a drag-and-drop editor, you can create the Facebook Advertising Landing Page of your dreams. In addition, it can create Landing Pages that look great on mobile devices and boost conversion rates!
This Landing Page Creator can encrypt pages with SSL for security. In addition, you can add keywords to pages, thus creating SEO-Optimized Landing Pages. This feature is perfect for integration with third-party marketing tools. Unbounce also has an A/B Split Testing feature, perfect for seeing what email can bring in more conversions.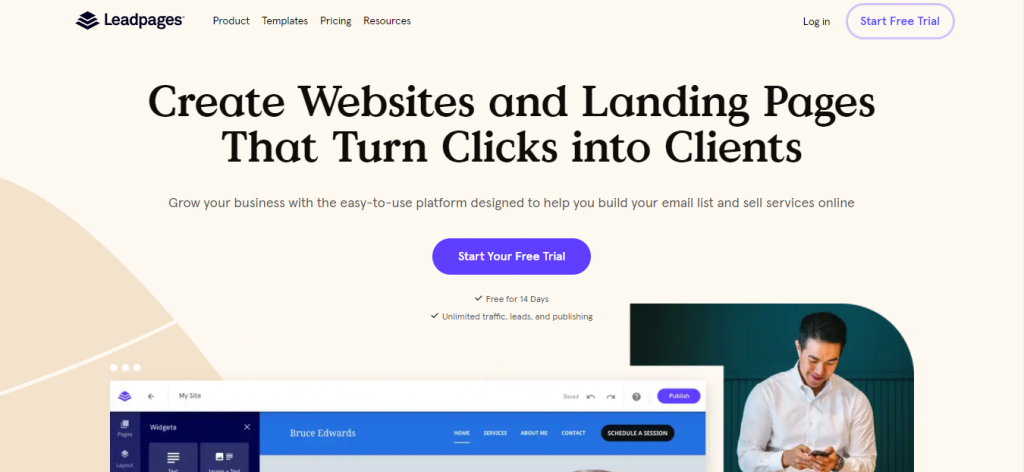 Leadpages has a wide variety of templates — all mobile-friendly! So you don't need to worry about your Landing Pages looking wonky if they're on non-desktop devices. In addition, Leadpages has a drag-and-drop tool. The tool makes it easy for people to create a website regardless of skill level!
In addition, you can add images and videos to your site by embedding code. Having videos on your Landing Pages boosts conversion rates by 86%! Also, Leadpage allows for third party software and even WordPress integration!
Leadpages is a builder that has various useful features such as A/B Testing and forms. Not only that, but Leadpages allows you to publish as many pages as you want! In addition, analytics tools can make your Landing Page the best it can be. So Leadpages gives you an analytics dashboard for monitoring purposes.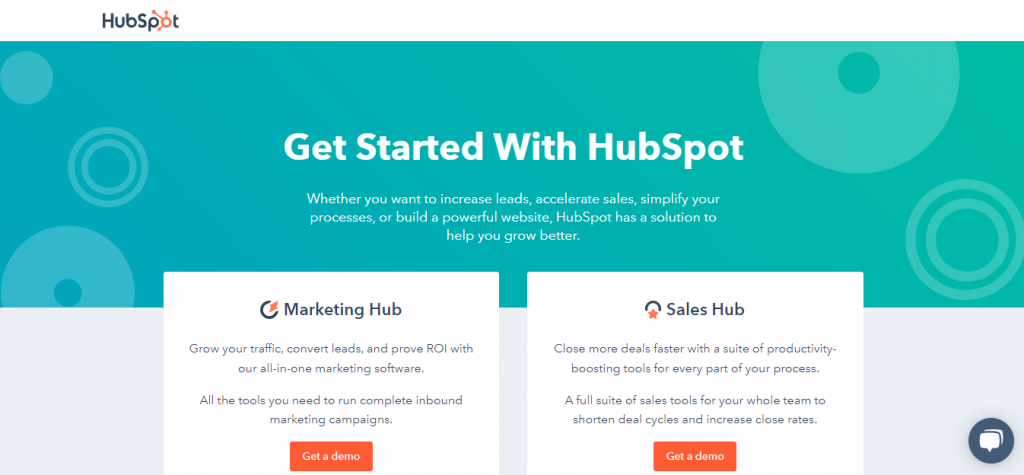 HubSpot is pretty famous for a lot of marketing solutions. You have Email Marketing and even Social Media and CRM. So, let's break down its Landing Page services. First off, you can personalize your pages to your liking.
There's also a form builder, which is perfect for getting leads that can lead to boosted conversion rates. Also, layouts are responsive, extending to the mobile versions of your Landing pages!
Of course, it offers A/B testing. In addition, HubSpot offers email marketing, and there's an email list segmentation feature if you need it.
HubSpot also cares about analytics, so it also provides customer insights. There's also a Social Media scheduling feature. (Just be warned that HubSpot doesn't have a platform for eCommerce!)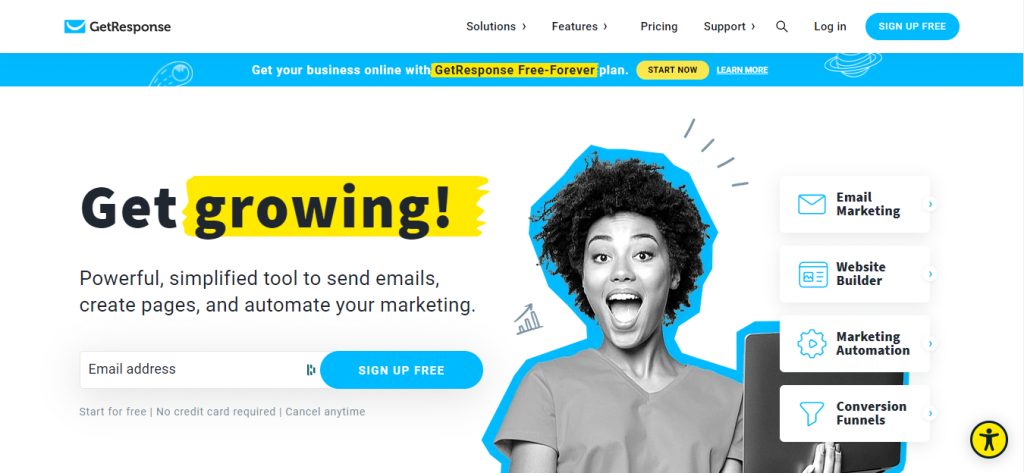 With GetResponse, you have the possibility of creating unlimited Landing Pages for Facebook advertising! Its drag-and-drop editor is pretty user-friendly, and produces attractive, responsive pages! Also, it has plenty of excellent templates ready to be edited.
GetResponse also allows for access to Shutterstock — it's perfect if you need any stock photos for your Landing Pages. Also, you can create as many lead funnels as you like. With your GetResponse Landing Page, you can even sell products!
In addition to building up from your Facebook advertisements' endeavors, you can even automate part of your campaign. GetResponse also allows for list building! In addition, it's easy to respond to customer leads. It also has analytics!
Landing Pages for your Facebook Ads can boost conversion rates.
And that's it for the Best Landing Page Builders or Creators! But, of course, you can always look for businesses that offer Landing Page Development Services. After all, you can customize them as needed so that you may display whatever you need to bring up your conversion rates!
You may have to contend with a learning curve if you're new to Landing Page Builders (and maybe website builders). Still, creating a Landing Page for Facebook advertising on your own can result in a feeling of accomplishment. So whether you DIY it or hire another to handle it, you can count on the Page to bring in more successful sales.