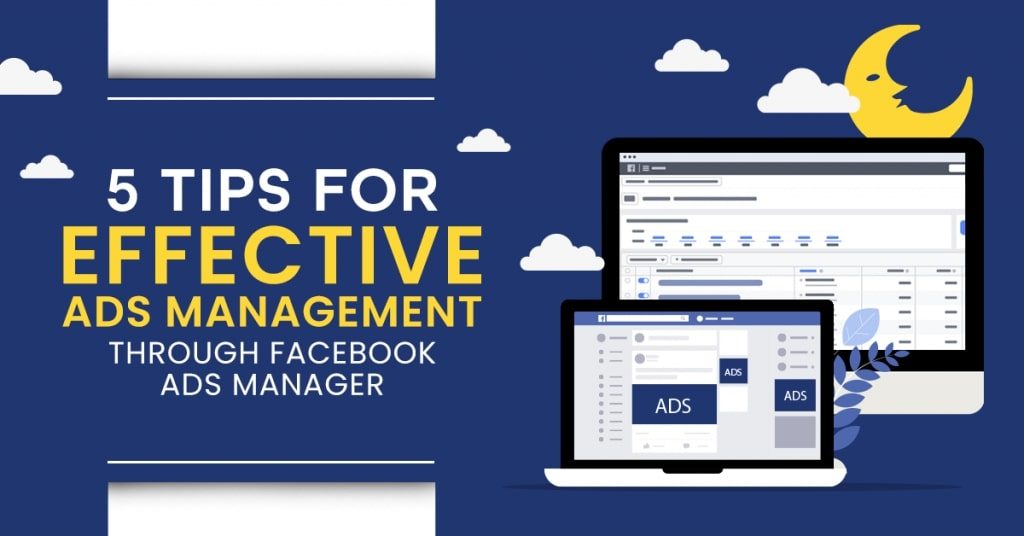 May 4, 2020
5 Tips For Effective Ads Management Through Facebook Ads Manager
In most cases, paid ads can generate results in shorter amounts of time in comparison to ads marketed organically. Moreover, when marketers release paid ads, they also get the added benefit of being able to control who can view their content. For example, B2B companies with strategic ads management can direct their services (webinars, exclusive events, etc.) towards entrepreneurs with specific job titles. This makes Facebook, a platform with over a billion users across all demographics, more than ideal for advertising. Thus, moving forward, here are 5 tips on how you can effectively manage your ads using Facebook Ads Manager:
#1 Keep An Eye On Your Frequency and Relevance Scores
Facebook's algorithms rate your ad's relevance based on the positive and negative engagement each one acquires. Every like, comment, click-through or lack thereof contributes to your overall relevance score in a scale from 1-10. Generally, it's in your best interest to keep it on the higher end as much as possible since doing so lowers your Cost Per Click (CPC).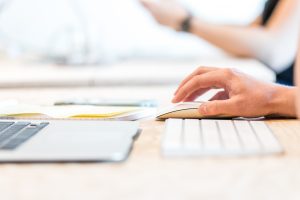 Source: pexels.com
On the other hand, you need to make sure that your frequency score is kept low. In Facebook ads management, this metric tells you how often a single individual has been presented with the ad. Keep in mind that in reality, seeing an ad more times than necessary doesn't encourage visitors any more than it would the first few times. 
#2 Get To Know Your Audience And Create Lookalikes 
More often than not, your target audience's interests are your target criteria. However, it's important to set a limit to the number of criteria to target for each ad. With the wide range of options available in Facebook Ads Manager, it may be tempting to add criteria to your list simply because they seem appropriate. Still, remember that having too many may decrease your audience's size and increase your ad's frequency score. Create lookalike audiences of your leads instead. This way, you can still run your ads and present them to similar audiences you can convert down the road.
#3 Ad Placements
Facebook enables all possible ads placements by default. This includes those outside of Facebook itself like the audience network. And while you may see this as efficient Facebook ads management, it's not recommended given the number of placement options available. Keep in mind that mobile and desktop ads have different purposes—each with their own advantages and disadvantages. For instance, ads that redirect prospects to lengthy registration forms may be more suitable for desktop users. On the other hand, when you're enticing prospects to try out an app, you're more likely to succeed with mobile ads due to their convenience. You can also use Facebook Ads Manager to target sends towards audiences after certain prerequisites are met. For instance, you can send Facebook Sponsored Messages to the inboxes of prospects who have previously sent you messages. In the end, the best placements for your ads vary depending on your marketing goals.
#4 Retarget Campaigns
Facebook Ads Manager allows you to strategically remarket your content. Simply put, this enables you to specifically show your ads to individuals who have already encountered your products and services before. And since prospects are drawn towards familiar brands, remarketing makes them more likely to click on yours. For this reason, retargeted campaigns tend to have lower CPCs but higher conversion rates.
Moreover, Facebook also allows you to choose between two options. The first option allows you to reach individuals who have interacted with your business. In fact, this also includes clicks on your site, among other examples. Using the second option, you can also redirect ads based on your own list. This allows you to reach former customers who would more likely use the products or services you're offering based on previous transactions.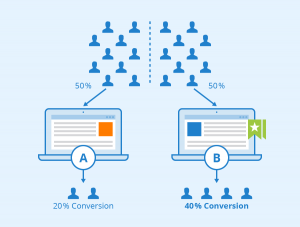 Source: seobility.net
#5 Testing
In addition to having varying interests, viewers also respond to how you present the ad. In fact, slightly editing the text or image used in your ad makes a big difference to most clients. Furthermore, the right ad copy, for instance, may even help you lower your CPC. For this reason, marketers who specialize in Facebook ads management tend to experiment with different headlines and texts to determine what works best for their clients' target audiences.
Facebook Ads Management In A Nutshell
Facebook Ads Manager is easily an ideal tool for most marketers given the social media giant's number of users. However, investing in paid ads requires you to carefully study your target audience and how to maximize the platform you have chosen. When you're first starting out, it's best that you identify a few goals for your ads. Remember that each ad type has its own purpose and advantages depending on where you place them. As you continue, make it a point to learn how to interpret the statistics you're presented with. Keep track of how often Facebook presents your ads to your audience. Identify whether they're shown to individuals who may be interested in the first place. But above all else, analyze each ad's performance through in-depth statistics such as your results over time.
Which of these 5 tips did you find most useful?