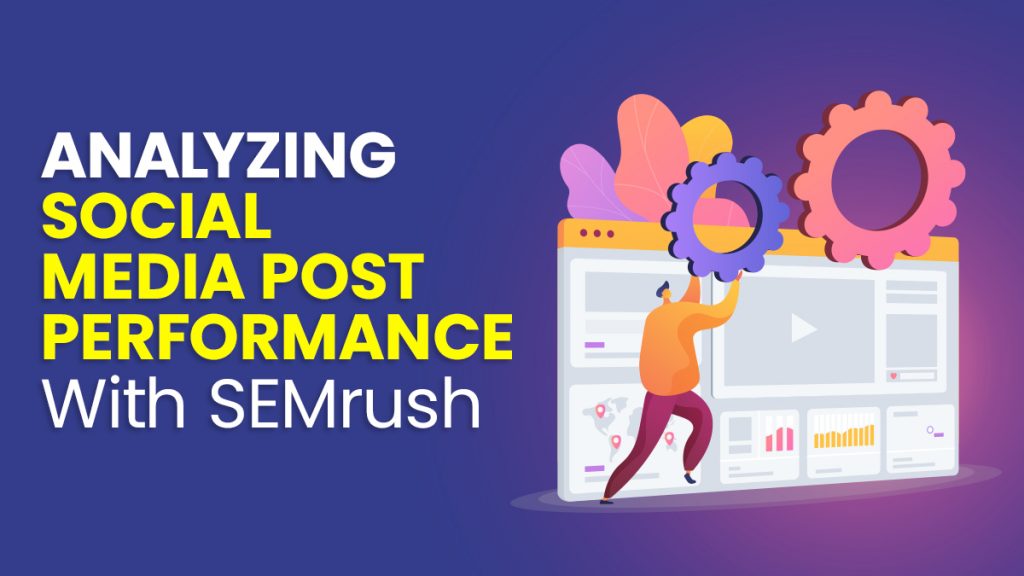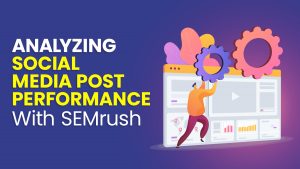 Apr 16, 2021
Analyzing Social Media Post Performance with SEMrush
Social media managers need to use various social media management tools to help them schedule their social media postings and make sure they perform as expected. To get better results in future postings, social media managers also need to monitor and analyze their posts. As such, in this article, we will discuss one of the most popular social media post performance tracking and analytics tools in the market today – SEMrush.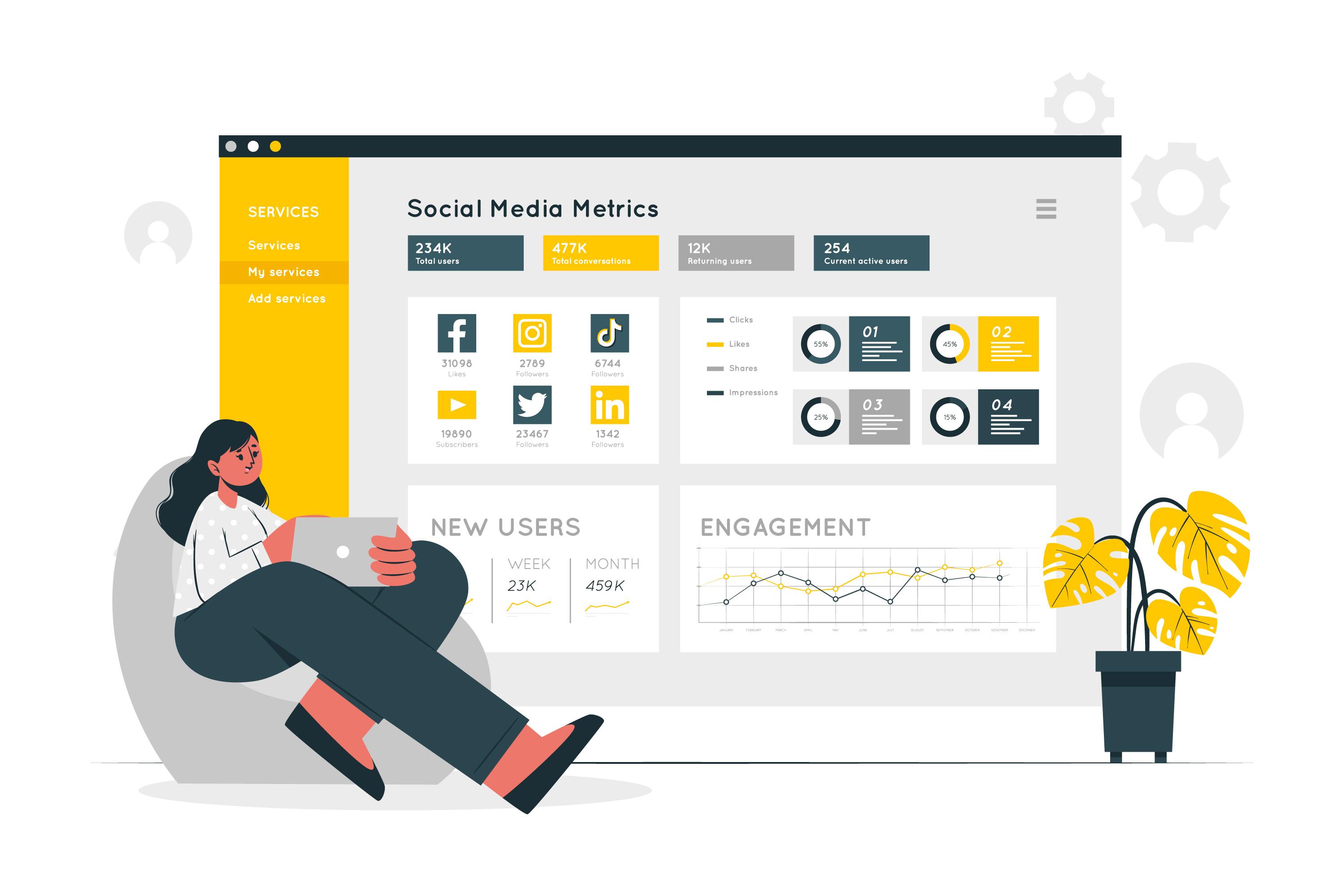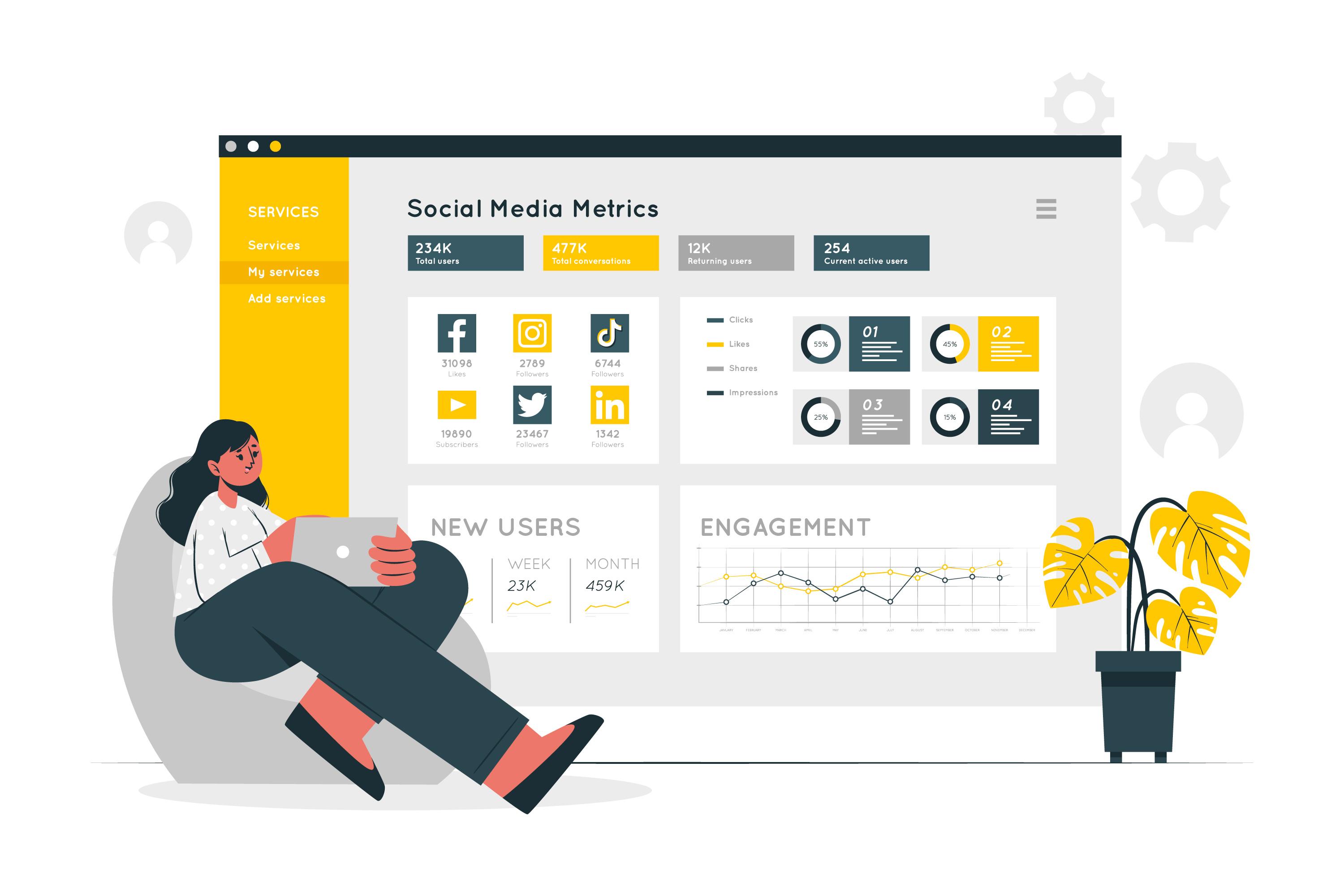 Benefits of the SEMrush Tool
When you use SEMrush, you will get to work with their Social Media Toolkit. Here, you can manage, track, and analyze your social media post performance on all your social media profiles, including Facebook, Twitter, LinkedIn, Google My Business, Instagram, and Pinterest.
Below are some of the benefits that you can get when you use SEMrush to manage and monitor your social profiles:
Schedule Your Posts

When working with SEMrush, you can determine the best time to publish your posts. You can also edit images through the platform and import posts from CSV files. The use of UTM parameters also helps you accurately track and analyze your social media post performance.

Make Use of Insights

Through SEMrush, you can identify which post or content works better for your target market. The tool also helps you keep track of your audience's growth and determine their demographic, such as their age, their location, and whether they are online or not.

Keep Track of Competitors

SEMrush also helps you keep track of your competitors so you can learn from their successes and failures. From this, you can adapt the strategies or techniques you think could work for you. You can improve on the weak areas you observed to make your social media post performance better and stronger.

Boost Your Posts

By working with SEMrush, you can boost your social media posts. Through this, you can expand and increase your audience reach. You get more people to know about your brand, products, and services. Through SEMrush, you can also monitor your ads and keep track of their performance online.

Create Your Ads

You can also create ads when you use SEMrush. The platform helps you manage and optimize your ad campaigns for every funnel stage. SEMrush lets you see which ads are performing as expected and the ones that are failing at it. You can then look into these low-performing ads and improve on them.
The SEMrush Social Media Toolkit
SEMrush offers its users four social media tools under their Social Media Toolkit to help post, manage, track, and analyze social media post performance. These include the Social Media Poster, Social Media Tracker, Social Media Ads, and Social Media Analytics. Sign up for Free Here.
The Social Media Poster gives you a convenient way to create, schedule, and publish your content on various social media channels. These channels include your Facebook business page, Instagram business profile, Twitter, and Pinterest. With this SEMrush tool, you can you're your social media content without leaving the platform.
Moreover, the Social Media Tracker allows you to monitor the social media accounts of your competitors. In doing so, you can compare your social media post performance to theirs. With this SEMrush tool, you can see which content works best for your business and target audience. Thus, you can create and post future content that guarantees the best social performance.
Additionally, Social Media Ads help you create compelling advertisements. You can use this to create and publish ads for Facebook, FB Messenger, Facebook Audience Network, Instagram, or LinkedIn. With this particular SEMrush tool, you can post and monitor your ads in one dashboard.
Then, we have the Social Media Analytics tool, which we will focus on in the following sections. Let us see how this particular SEMrush tool can help you analyze your social media post performance.
The SEMrush Social Media Analytics
 The Social Media Analytics tool helps users see in one dashboard their internal analytic metrics for their posts on Facebook, LinkedIn, and Instagram. SEMrush users will be able to see their new followers and their post reach. On the dashboard, they can also see their post engagements and engagement rates.
If you use SEMrush, you can tell if your posts are performing well or not. If your post is performing well, SEMrush will show them in green. Otherwise, they will be in red.
On the SEMrush dashboard, if you click on any of the social media channel tab, you will see that it is divided into five sections. These include Audience, Mentions, Page Likes, Engagement, and Posts. When you click on each section, you can collect insights about your social media post performance. To help in your analysis, you can set the date range to get optimized reports regarding your page likes, engagements, and posts.
Audience

The audience tab shows you your audience information. These include information about the country that they are from, their gender and age, and the time when they are most active on your channels. These metrics are then categorized into their respective widgets to help you get a better and more accurate picture of who your audience is. Upon knowing your audience, you can craft or modify social media content that appeals to their interests, likes, or needs. So, it would be best to study the types of audience you have on your social media channels.

Mentions

Under the mentions tab, you can know whenever an audience has mentioned you in one of their public posts. From this, you can see the user who mentioned you and the particular post where they mentioned you. Then, you can click on the expand button on a post where a user mentioned you to see the entire post on the dashboard. Once you know who mentioned you on their social media, you can try to make them a part of your referral marketing strategy. You can ask them to recommend your business to their friends online or to whomever they think will make use of your products or services.

Page Likes

For this tab, you will see the overall number of page likes you got. It also shows you a breakdown of said likes. The tab also shows you which are organic page likes and which ones are paid. Also, this tab tells you the posts that get you likes (or dislikes). As a result, you can make the needed changes or updates to your posts. It would be best if you availed of Facebook paid marketing services to analyze and calibrate your Facebook posts to get more impressions such as post likes, reactions, shares, comments, and the like.

Engagements

Under the engagement tab, you can see your impressions (post clicks, reactions, shares, and comments), reach, and engagement rates. The engagement tab will also show you two bar graphs that detail your impressions and reach per day according to which ones are organic and paid. In this part of the SEMrush tool, you can better see if your social media content is effective or not. You would not want to continue paying for impressions if the social media content is not giving you what you expect, such as customer conversions, would you?

Posts

The posts tab shows you your top posts and upsetting posts. You can filter your top posts according to their engagement rate, link clicks, people, or reactions. A top post would have an engagement rate of greater than or equal to 2%. Its link click and the number of people it engaged with would be greater than or equal to 3. Then, the people who reacted to it would be greater than or equal to 5. On the other hand, upsetting posts are posts where people reacted negatively. These reactions include hiding your post or reporting it as spam.
Analyze and Improve Social Media Post Performance with SEMrush
If you are looking for a tool to help you manage, monitor, analyze, and improve your social media post performance, then you have finally found it. Work with the SEMrush Social Media Analytics tool to see improvements in your social media activities. If you need assistance in managing your social media accounts, you can always avail yourself of social media marketing services in the Philippines. They know the business, and they will get you your results!