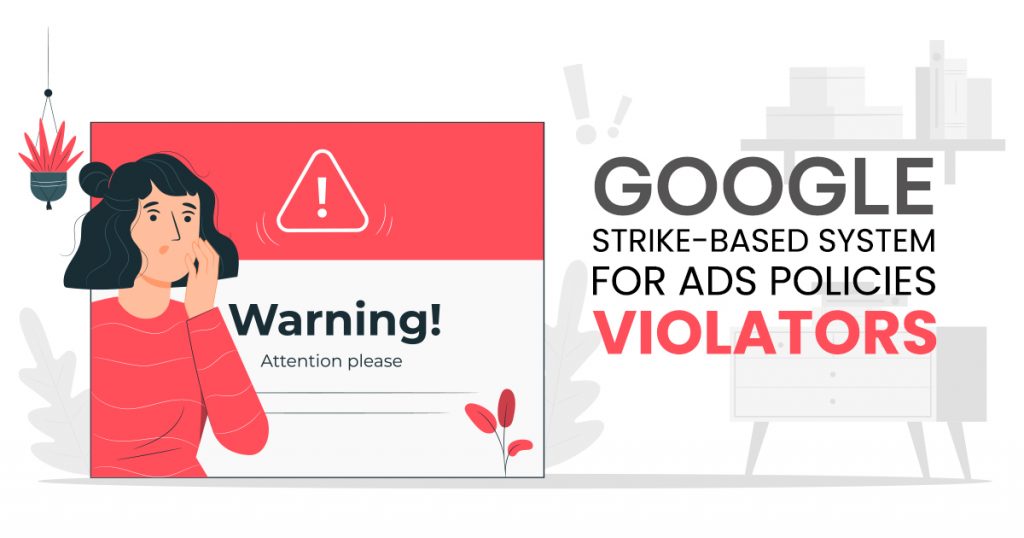 Aug 9, 2021
Google Strike-Based System for Ads Policies Violators
Google recently announced their plans of introducing in September 2021 a new strike-based system against advertisers who keep on violating Google Ads policies. So, if you are advertising through Google Ads, here are the things that you must know about Google's strike-based system for ads policies violators!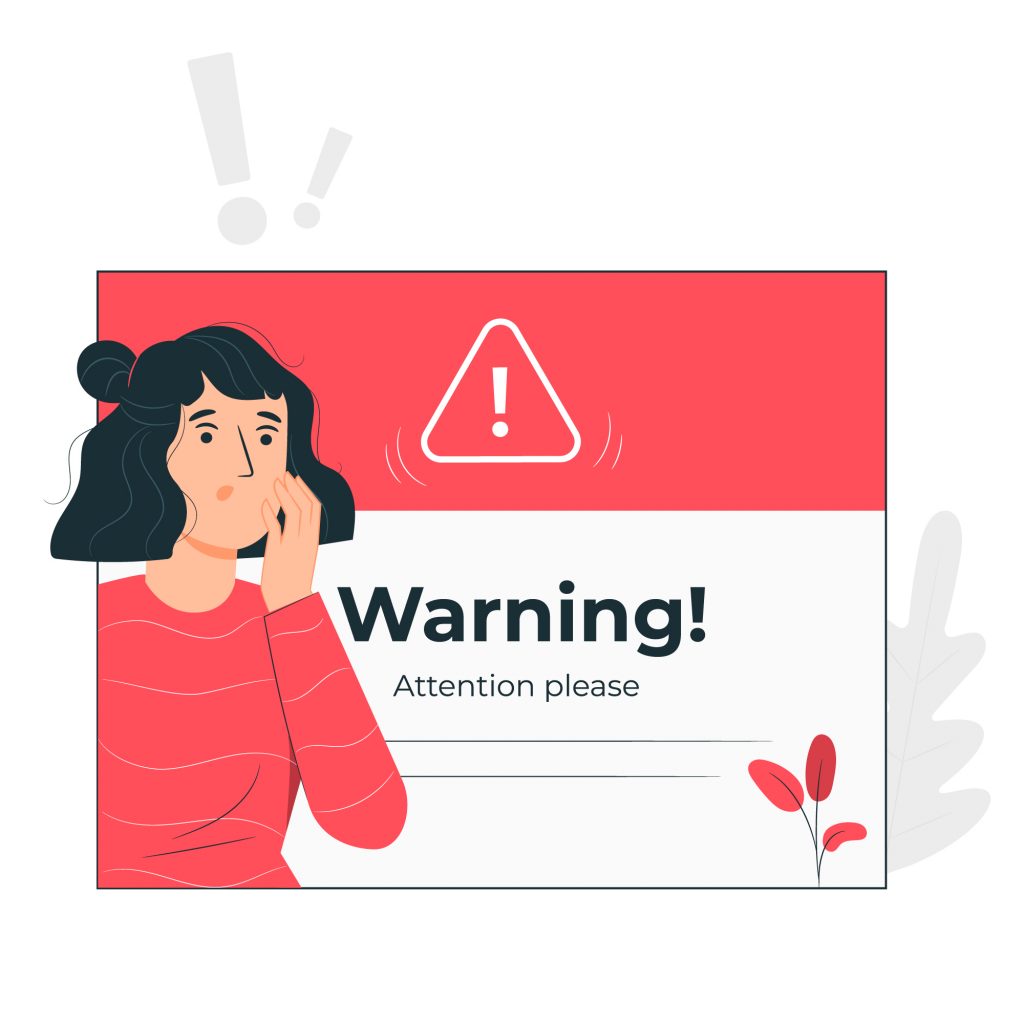 Google's Strike-Based System for Ads Policies Violators
As per Google's announcement, they will be implementing the strike-based system starting September 21, 2021, while gradually increasing its effectiveness over a three-month period for policies, including the following:
enabling dishonest behavior
unapproved substances
guns, gun parts and related products
explosives
other Weapons
tobacco
Google's strike-based system policy coverage will expand to include more policies in phases over time. Google will also inform advertisers beforehand whenever they decide to include a new policy within the scope of the strike-based system.
Moreover, Google emphasized that this policy update will not affect the existing account suspension procedures for egregious ads policy violations. For those who are not aware of this, egregious violations of the Google Ads policies are extremely serious and unlawful acts that pose grievous harm to online users. These types of violations will guarantee immediate account suspension, without prior warning, as soon as Google becomes aware of it.
Policies considered to be egregious include the following:
Check out the other reasons why your account could get suspended on Google Ads.
How does Google Ads detect policy violations?
Google uses automated tools and human evaluation to detect violations of the policies implemented by Google Ads. They do this by reviewing information coming from different sources, including your ads, account, and content. Google also evaluates your consumer reviews and user complaints, regulatory warnings, and rulings. So, make sure to allot some time to evaluate your Google Ads performance to help guarantee that you are compliant with Google Ads policies.
What does Google's strike-based system entail?
Online advertisers on Google must comply with Google Ads policies to guarantee a safe and positive user experience. Thus, by September, the Google Ads enforcement system will start issuing strikes to advertisers who violate their ads policies. These strikes will be accompanied with in-account and email notifications to warrant and remind online advertisers that they should comply with ads policies if they wish to continue promoting their businesses on Google.
Here are what you will be facing when you violate Google Ads policies:
First Strike

Your first policy violation would get you a warning and a temporary account hold which would span three (3) days.

Second Strike

Your second policy violation would get you a warning and a temporary account hold which would span seven (7) days.

Third Strike

Know that this will be your last strike, and it will result in a suspension of your account.
When Google Ads temporarily holds your account, you will have to resolve the actions that led to your violation. Then, you will have to send in an acknowledgement form so that you can resume publishing online advertisements. After you have submitted your acknowledgment, you will have to wait for three days (for first strikers) or seven days (for second strikers) until Google will release your accounts.
Take note that your account will remain on temporary hold if you do not address your strikes. So, make sure that you either acknowledge the strike for a violation or send an appeal for it if Google issued the strike in error. These strikes will remain on your account for ninety (90) days unless successfully appealed.
But what if Google made a mistake in issuing their strikes?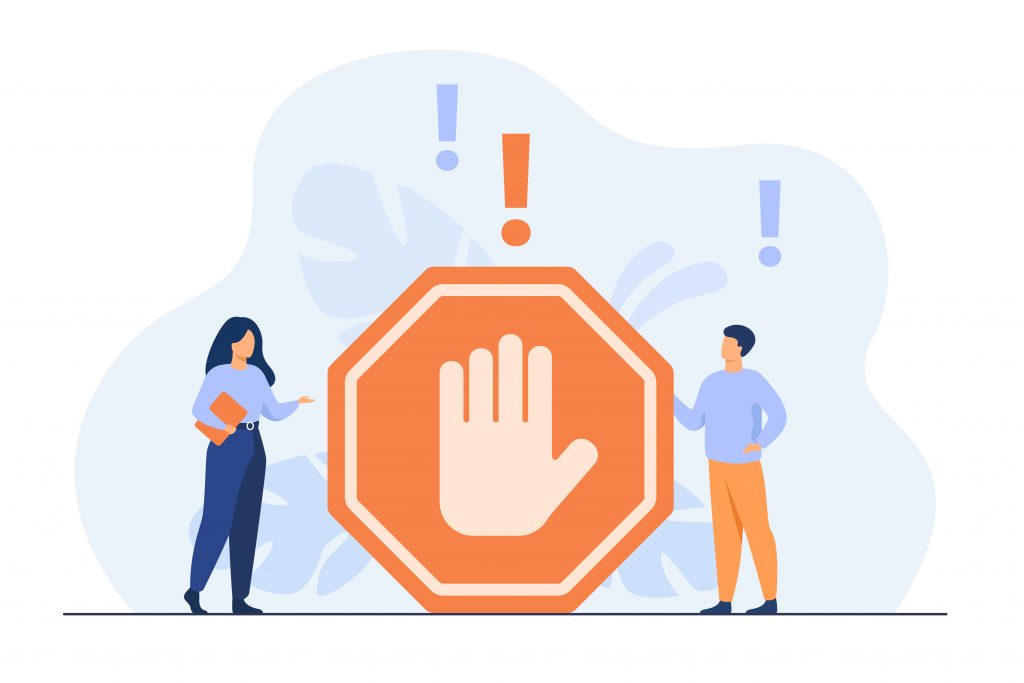 If you believe that Google made a mistake when they issued their strike on your account, then you do not have to worry. Instead, take a deep breath because online advertisers can send in an appeal against the strike decision they received if they think Google made a mistake.
When you have successfully filed for an appeal, Google will review your complaint. Then, once Google approves it and you were right that you were issued a strike in error, you can immediately resume publishing your advertisements.
If your account has been suspended following a third strike, then you will no longer be able to run any of your advertisements. You can also no longer create and publish new content on your account unless your appeal for the suspension gets approved.
Be Warned of Google's Strike-Based System for Ads Policies Violators!
As fellow online advertisers, we have warned you on the possible effects of violations on Google Ads policies. So, if you want to continue running your ads online, then make sure that you comply with Google Ads policies. Employ the help of an excellent PPC management services provider from the Philippines. Otherwise, if your account gets issued a strike, then your accounts could be put on temporary hold or even suspended.
What do you think of Google's strike-based system for ads policies violators? Please feel free to let us know in the comments section below!