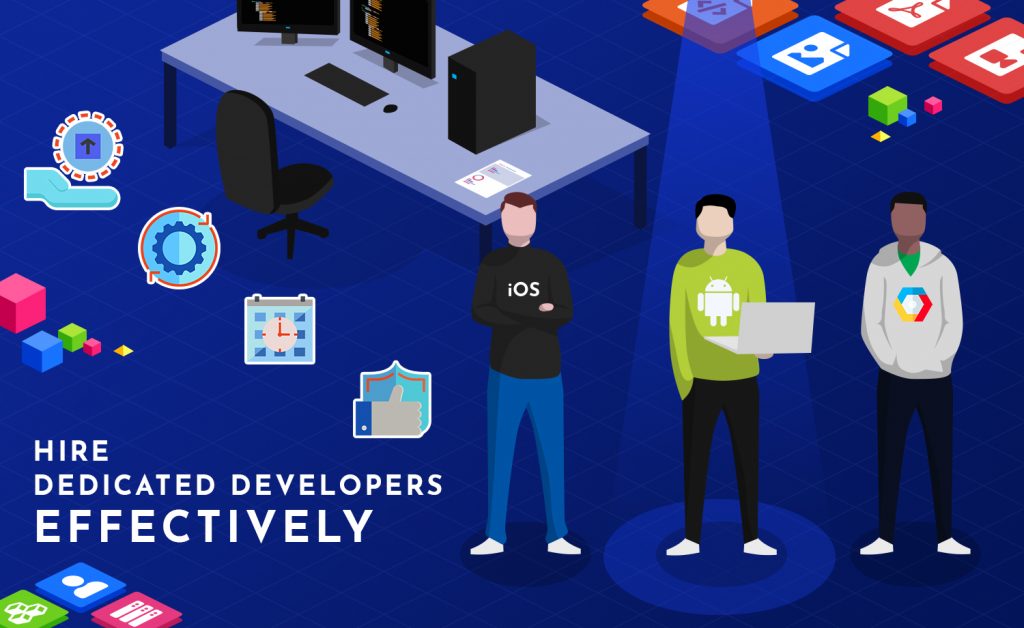 Jan 29, 2019
Hire Dedicated Developers Effectively
SHOULD YOU OUTSOURCE AND HIRE DEDICATED WEB DEVELOPERS?
Is your company deliberating on outsourcing and or needing to hire dedicated developers or not? Remote teams are nothing new these days. Perhaps we can point you to the right direction.
Surely by now, your business has grown successfully to a significant phase where it needs to expand and increase productivity. To keep the costs low, most businesses tend to look for viable options while maintaining the same quality output.
Like many growing companies, outsourcing dedicated developers seems to be the best choice and a solid strategy. When you do a Google search, a lot of providers offer their services and workforce for this.  You have questions, though: where and who do you really hire?
We're here to help you make the right move.
IS OUTSOURCING A GREAT IDEA?
Outsourcing allows you to hire world-class talent by expanding your talent pool to other countries like the Philippines while you focus your resources on things that matter. It could mean a lower cost for you or it could mean that you are getting the best of what's available for you. Amazing, isn't it?
With this in mind, it's a wise choice for businesses to jump onboard. Furthermore, technology advancements allow companies to easily track each outsourced manpower and all the activities being done in a very transparent manner.  There are also improvements in the area of digital video and audio communication for an effective collaboration and coordination with remote teams. This is primarily why it's a good thing to hire dedicated web developers.
OTHER BIG COMPANIES HAVE DONE IT
Who else did outsource? Well, let's look at some successful examples and why you can also do the same.
GOOGLE: In its startup days, Google started with only 60 people. So the startup relied heavily on outsourced development for the business to grow. Today, they are still outsourcing to subcontractors the same as when they started, with many big tech companies following the same model. This practice turned Google from a little startup to one of the most powerful giants on the Internet today, a prominent example in the outsourcing model.
SKYPE: Here's another example. Dane Janus Friis and Niklas Zennström aimed to create a software that focuses on voice-calling and communication. Hence, they began outsourcing their all the development work to experts in Estonia.  When Skype was finally launched, it became a huge hit and gained more than one million users in just a few months.
There's more:  WhatsApp, a startup who admittedly outsourced developers in Russia, started in 2009 and was acquired for $19 Billion. Alibaba.com, founded by Jack Ma, outsourced its development to a U.S. firm on its early stages.
In other words, all startups were able to grow their massive business value, leveraging on the strategy to hire developers outside the organization.
SO WHERE AND WHO DO YOU REALLY OUTSOURCE TO?
Once you see the value of outsourcing dedicated developers, you can start with these considerations below.
Values and skills that you need to meticulously look out for in an outsourced company:
Stable, reliable and trustworthy partner

Expert pool of professionals and skilled developers

Quick turnaround time

Transparent and effective communication

High-quality deliverables

Extensive support

Proven track record

Long-term partnership goals
Based on what we listed above, we also came up with a shortlist of countries:
Philippines – The number one outsourcing destination for voice and customer care.

More recently, the industry has shifted to empowering and growing its IT development sector with a lot of talent. Thus, a strong option is to hire dedicated web developers in the Philippines.

India – Has a huge labor pool of IT developers. However, there is a strong argument on cost over quality and customer care among those who have tried to outsource already.
China – Leads Asia's outsourcing services. The downside, however, falls on China's long-standing reputation in failing to protect the intellectual property of those who outsource there.
The Best Developer Outsource Cycle Practice
After understanding your considerations, here's a good cycle for companies that plan to outsource their development work:
Send your requirements to the Company

Company analyzes requirements

Company sends resume of resources/developers

You shortlist and interview them

You assign projects

Resources work on your projects

Daily work updates & transparent communication

Pay on agreed schedule
BE SMART TO CHOOSE YOUR PARTNER
There are many options for outsourcing your development and where you send the work is going to be hugely dependent on what's important to you. The growing global IT marketplace offers a huge competition for IT solutions.  Meeting the market's demands amidst this global competition requires finding the most economical ways to develop a product or a viable solution, while maintaining its quality and performance.
Increasingly, outsourcing is the best solution chosen by businesses in order to achieve these objectives.  But identifying the best country and partners where you can hire dedicated web developers or outsourced developers can definitely be a challenge.