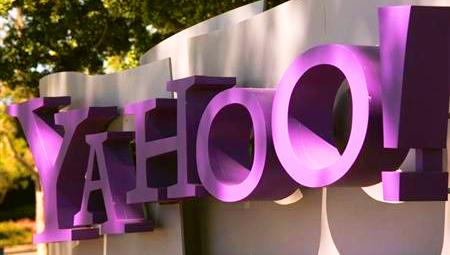 Jan 10, 2014
Get To Know Yahoo's New Advertising Platform
"The new Yahoo Advertising includes a comprehensive suite of web mobile and video ad products across native, audience, and premium display, which are accessible through a new buying platform. These products are supported by Yahoo's data and analytical tools, with insights into the daily digital habits of more than 800 million people worldwide" Yahoo wrote in one of their blog posts.
Yahoo's CEO announced at the company's CES event on Tuesday, January 7, 2014; the introduction of Yahoo Advertising, unified approach to digital advertising that only Yahoo can deliver.
The online advertising industry today is not always customer-friendly. Advertisers also have to work with multiple publishers, ad networks and analytics vendors to reach their targeted audience. This left advertisers with limited ability to measure and optimize the performance of their campaigns; and see if their SEO strategies really work in terms of advertising their business.
But, through Yahoo's new ads platform; advertisers will have more chances to make their ads a seamless part of the reader's experience; leading to higher impact of their campaigns.
 The company that was once left dead for quite some time is now back with new updates and ad products.
What is really new in the Yahoo Ads Platform?
Yahoo Ads powers Tumblr Sponsored Ad Posts
Yahoo Audience Ads

Give advertisers a better way to purchase ads targeted to their specific audiences. Thus, this makes sure the ads reach the right audiences through contextually relevant sites! As a result, websites will have the chance to get the right customers for their products and/or services. Getting sales leads has never been this good.
Yahoo Ads Manager and Ad Manager Plus

Gives advertisers direct, hands-on access to Yahoo's advertising products. To further explain, this is for advertisers who want custom audience definition report, precise campaign performance measurement and insights to strengthen their search engine optimization strategy.
Yahoo Ads Exchange

This is advertiser's new global ad marketplace. To add, this helps increase the visibility of premium publishers and acquire full control over their advertising ads on their websites.
Moreover, Yahoo wrote on their official blog post that their new Yahoo ads platform aims to give users a great experience and advertisers the chance to optimize their marketing campaigns.
"These new Yahoo Advertising products offer brands and advertisers the most comprehensive ways in the market to accurately target campaigns, utilize data and insights from Yahoo, advertisers, and third parties. Because Yahoo is at the center of people's daily habits across search, communications, media, and video, we can offer uniquely powerful insights on consumer behavior.
We are committed to driving innovation in ad technology across the industry. Yahoo Advertising is our investment in building better advertising tools to create engaging experiences that users enjoy and advertisers embrace."
Additionally, this new Yahoo advertising platform is good for those businesses that want to strengthen their social media optimization strategy. Furthermore, most social media enthusiasts find the latest news on Yahoo and this is the chance for advertisers and business content publishers to put their business name in the limelight. Lastly, several SEO companies in the Philippines have also come to pickup Yahoo advertising to add to their marketing strategies.
What do you think about Yahoo's new advertising platform? Let us know your thoughts on this one.
Should you also need help with your marketing strategies, you can contact our digital marketing agency in the Philippines for our expert advice!