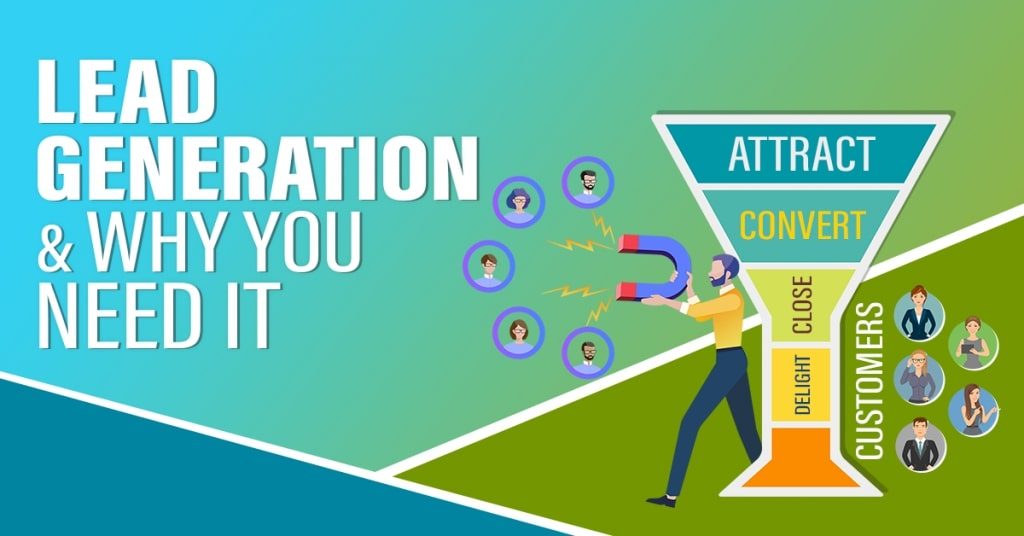 Aug 20, 2019
Lead Generation & Why You Need It
Have you ever visited a site & been asked to submit your email address in exchange for an e-book? That's an example of lead generation. Offline, these manifest as word of mouth referrals from people you trust & incentives from shopping at your favorite stores, business cards, phone calls, or attendees in a seminar. Online, websites also offer their latest guides or templates, a free trial of their services, a free quotation, or online consultation through chatbots. These are a few of online marketing teams' most commonly used strategies.
What is the purpose of lead generation?
Brought about by attractive call to actions, leads are members of your target audience who have shown an interest in availing your products & services whether they are looking for one-time deals or a long-term investment. In marketing, lead generation is primarily driving your audience towards an increased interest in your brand or company. This is the entryway into the conversion funnel.
Organic leads have at least a hint of interest in your company or industry. They could land anywhere in the spectrum between just browsing to look for specific information to seriously considering working with your company on a project. Generated leads can also be used for advertising through email campaigns & other promotions. That way you can keep them interested until they feel the need to avail of your offers. Read our 5-minute lead generation guide to know-how.
Nevertheless, it's crucial to gain leads organically. Refrain from buying them as the likelihood of a conversion is significantly less. There's no guarantee that the recipients of your newsletters are going to be interested in anything you're trying to sell them. Continuing to send campaigns to them may even lead them to marking you as spam, which can only do more harm than good.
What are the benefits of lead generation?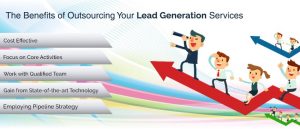 Source: micro.medium.com
What do leads actually do? The first & most obvious answer is that they are visitors and are potential promoters of your company once they have been converted. Right now, slowly ease them into availing your services. You're in the spotlight. Utilize this time wisely to pitch your latest deals as best as you can. You can also connect them to your social media accounts to further continue your chain of promotions.
Your lead generation efforts build your credibility as well. Being on your site already gives you permission to promote yourself. Having information on call when they need it boosts your trustworthiness. The easier it is for your clients to see you as an expert who's willing & able to help whenever they need you, the better.
Moreover, lead generation is convenient, cost-effective, & more productive than other types of advertising. It's an endless cycle of giving & taking information between you & your lead. You provide them with knowledge on fresh, new topics or ideas while they give feedback on which of these are most appealing. The continued interaction also helps you rank higher. It's the ideal supplement to your Search Engine Optimization Services (SEO).
It saves you money and it also conserves an equally valuable resource: time. With lead generation comes lead prioritization, the process of sorting through your leads to better identify who to contact first. The closer they are to your ideal client, the higher you rank them, & the earlier you reach out.
How does lead generation help a business?
So you've had a list of leads. What do you do with them? Once you've got them hooked, it's time for evaluation, analysis, & more advertising. Think about your goals. Do you want to earn more income? Is this the year you get out there & make a name for your brand? Maybe gather feedback & provide better customer service?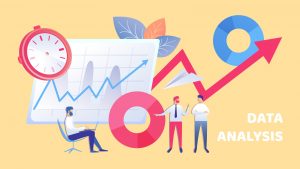 Source: pexels.com
More than saving, you can also track your analytics, consequently increasing your Return on Investment too. Your Sales Team can provide feedback on the number of leads they were able to convert. More than merely having a list of potential clients, you'll be able to get to know your audience & adjust how you approach them. Lead generation shows you which of your services are most appealing & generate a higher demand from your target market. Analyze the strategies behind their promotions & follow them. On the flip side, you can also see which posts or deals need to be re-evaluated, improved, or advertised differently.
It's Your Turn to Move
This goes beyond careful analysis. It's time to convert your leads into paying customers. Now that you know the kinds of problems your clients have to solve, you can offer them the right solutions that can help. Bridge the gap by using the right lead generation strategies & they'll see just what you can do for them.
It's worth noting that operations don't stop once you've gained and converted leads. You'll also have to keep them invested in your company as they have now become potential promoters as well. Your clients' recommendations to their contacts may just become an endless series of networks of potential leads. What are you waiting for? Spread the word!