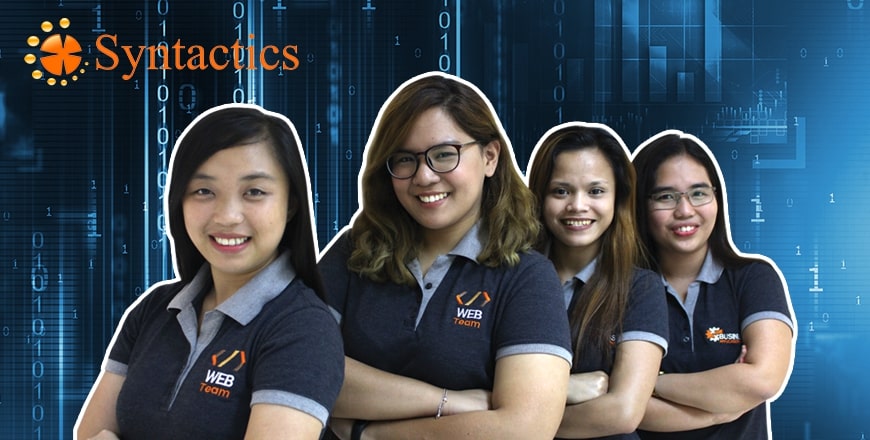 May 2, 2018
Women In Tech: How We Help Bridge the Gap
Men often predominate the hallways and cubicles of the Tech Industry. Rarely seen are the women.
The under-representation of women and girls in the IT workforce and education is not something new. Too little light has been shed on this problem, and the issue persists today.
It's ironic to think that the first programmer, Ada Lovelace, was a woman. In fact, in the most recent years, that programming has come to popularity, women dominated the workplace. They played a significant role in shaping the field of computing. Those who are in it today are essential players. But still, the gender gap has steadily grown.
What happened along the way?
The Problem
Personal computers were introduced to Filipino homes and offices. However, personal computers marketed as a pastime – for boys. Societal notions of the IT world being a "boys' club" often discouraged girls.
Quantopian is a trading platform based on crowdsourced algorithms that conducted a study. The results showed that companies led by women perform three times better. 
Women today hold only 25% of the total percentage of computing professions. 74% of senior high students express interest in STEM. But those who decide to be software engineers are only 16% of that number. Deterred are the girls.
Information failures affect the decision of young girls to enter and stay in STEM fields. Young girls can take advantage of the underlying opportunities in the IT industry in the future. That is possible if the foundation of STEM careers is laid today.
The problem is not that women are not capable of having an enormous supply of ideas to create and to code or to provide ingenious IT solutions to the world today.
We have come to know Isabel Sieh. She is a Filipino 13-year old girl who became the founder of Girls Will Code and Jean Yang, the Innovator Under 35 who invented her programming language with privacy baked in.
But still, women make up half the workforce, but their roles in IT are few. A  consistent and forthright way on why they should become IT specialists in the first place are unavailable for women. 
This is a rampant and evident problem not only in the IT world but in other industries as well. The Guardian writes that female finance specialist working in the top financial institutions are paid only half as men. Forbes writes that women with lead roles in Hollywood receive a payment that is less than their male counterparts.
The Solution
In the same effort as to how women in Hollywood come together to support Time's Up for gender parity, we also want to close the gender gap and push back the struggle for equal pay in the IT industry with Syntactics, PINK.
The Syntactics PINK team consists of Stephanie Caragos (CEO of Syntactics, Inc), Pam Salon (Sales Lead, Syntactics PINK), Alaiza Maandig (Web Assistant Engineering Lead), Marie Bulosan (Business Apps Developer ), Cindy Sareno (Web Developer), Juvilyn Algones (Web Developer), and Jane Lumacang (Marketing Lead, Syntactics PINK). These seven women work together towards advancing fellow women in IT.
We, as a team is passionate about providing a broad-based strategy that sparks and sustains women's interest in computing. We also aim to help women with limited exposure to computer science acquire in-depth knowledge about it. Lastly, we are passionate about recognizing and counteracting bias.
We want to break the barrier, and we want to break the gender gap – which is why we created Syntactics Pink.
Syntactics PINK is an all women coding community. PINK stands for Promoting Innovation and Networking Knowledge. It indulges in different technologies like virtual reality, augmented reality, software development, and even IT standards. Hopefully, the ratio between male and female developers will increase and equalize.
Our efforts might not give immediate results. But we believe that if it becomes widely adopted, the number of women in Tech will accelerate. When this successfully happens, we can finally close the gender gap.
We hope you partner with us on our passion project. If you want to know the latest news, updates, and if exciting events come up, please sign up for our newsletter here.