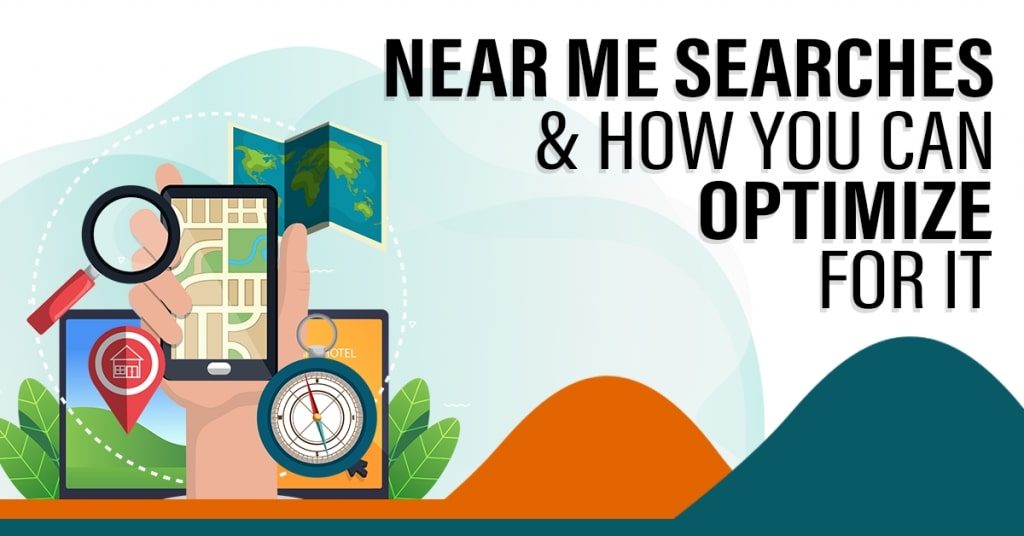 Aug 19, 2019
Near Me Searches & How You Can Optimize For It
Have you visited a new place and made one of those "coffee shops near me" searches to take a break? Or what if you want your business to be more visible to potential clients in the area? Those are examples of successful businesses using Local SEO.
Let's look at the food industry. When people decide to order takeout for lunch, the first question they ask is always: where? So they pull out their phones and input "fast food near me." However, there are also other customers who prefer dining in restaurants. In fact, "restaurants near me" is the highest ranking "near me" search query.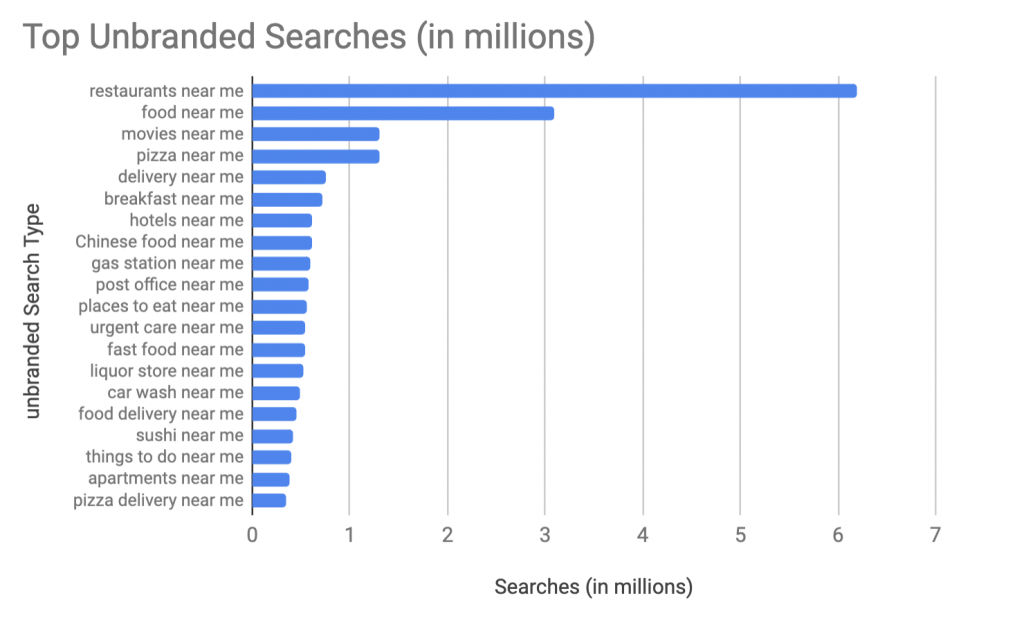 Source: https://www.modernrestaurantmanagement.com
Once you hit enter, there are search results in a matter of seconds & Google's pick of the top 3 ranking choices. However, including "near me" in the search query doesn't automatically guarantee that the closest related business will pop up. Even if you're literally a few steps away from one store, it all boils down to which of them optimized their business the most.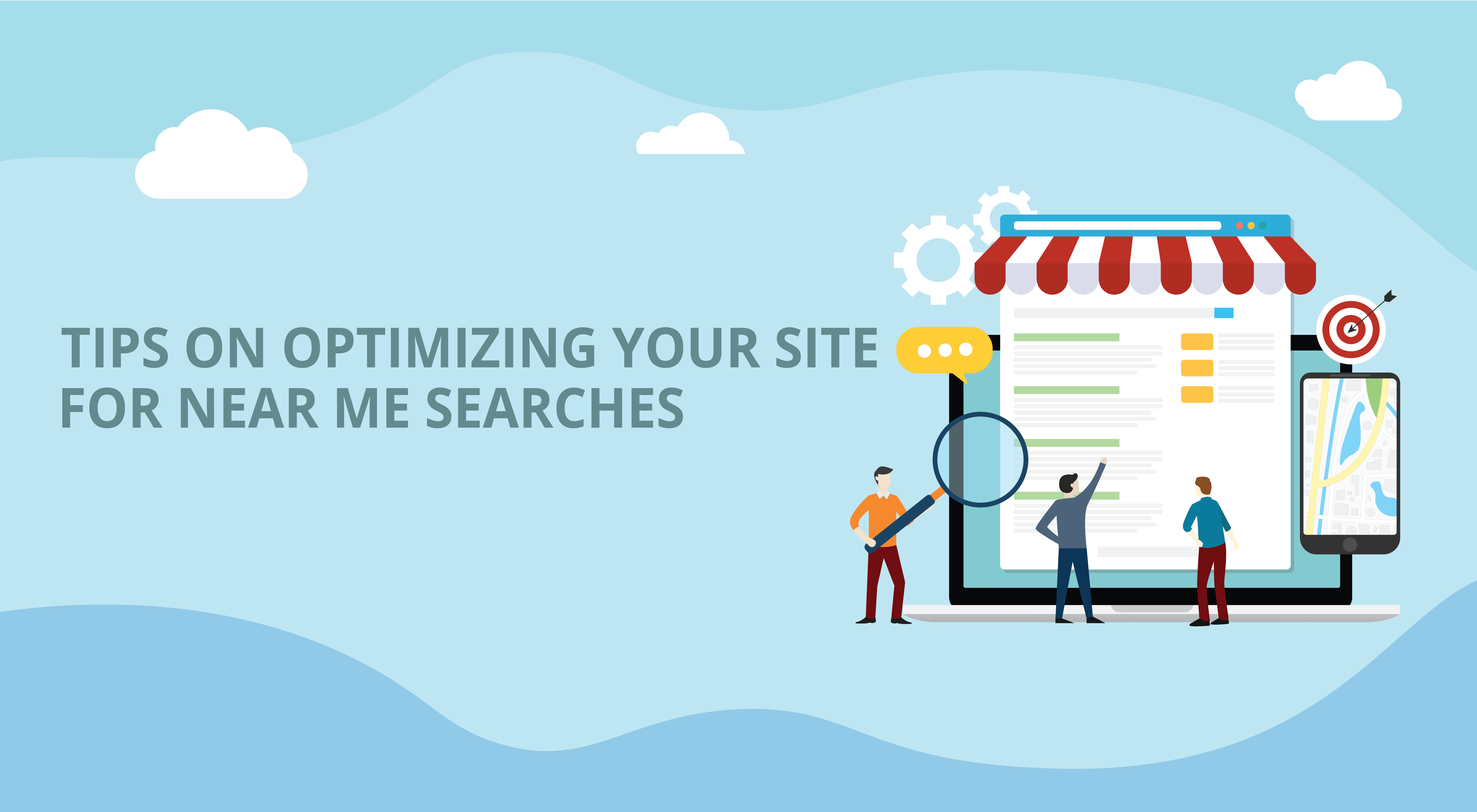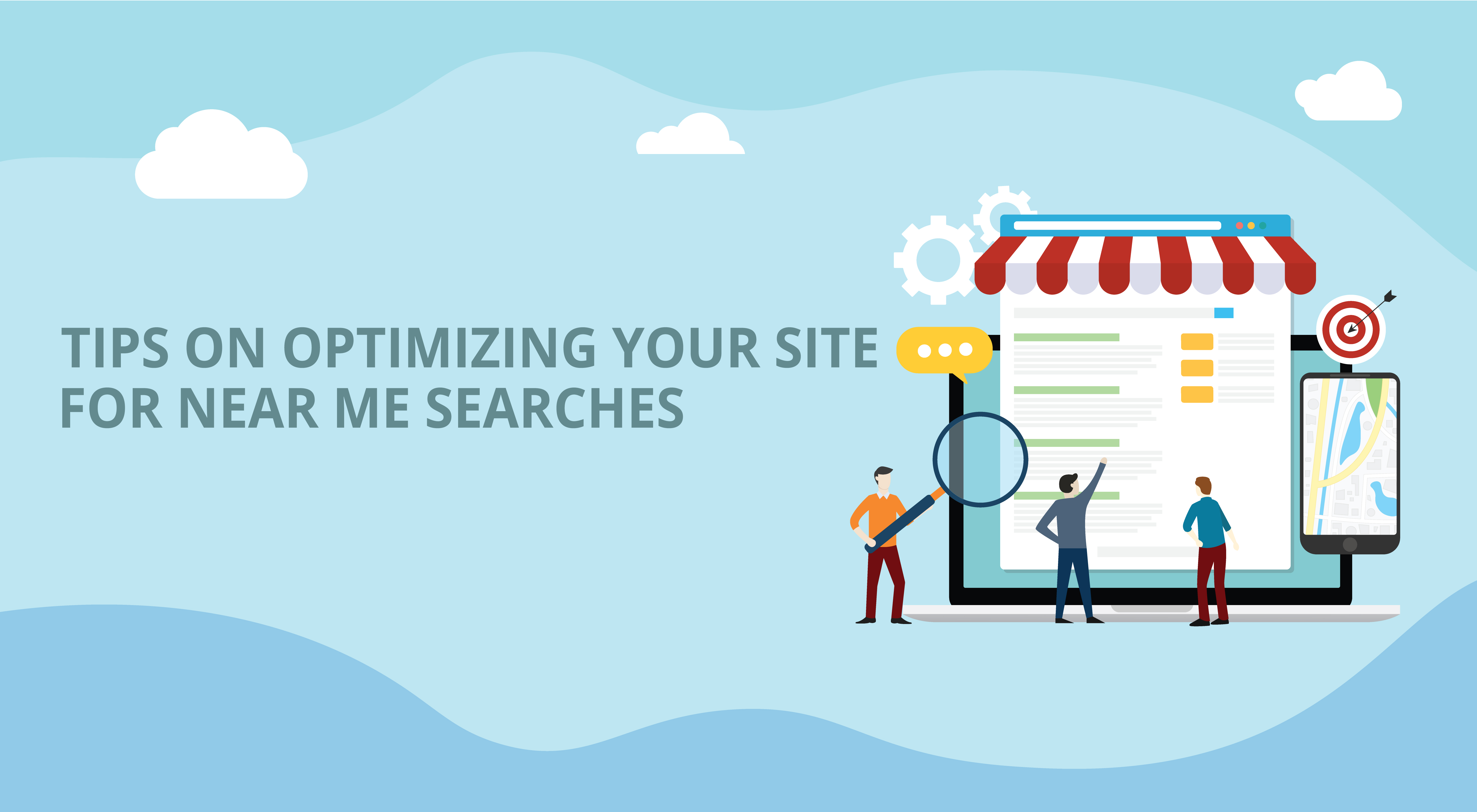 Source: www.freepik.com
But regardless of your industry or location, it's time you optimize your site with these tips:
1. Complete your business listings & keep them consistent across the web.
Add your business' name, complete address, phone number, store hours, & website. Include directions to follow using Google Maps. Don't forget to display some of your best pictures to give your viewers a visual preview of your business. More than your basic information, people also search for a product's availability so it's vital that you keep these up to date too.
2. Allow "near me" searches to be mobile-friendly.
Mobile searches are increasing. More people are accustomed to the convenience of having handheld devices. People using "Near me" searches aren't limited to those staying at home or at their company. They could be anywhere: in the streets, neighborhood parks, or visiting a friend's house. Additionally, tourists may be in the area & want to try a few new activities that are exclusive to your city. It's important to be able to accommodate a wide range of devices for different types of people at all times.
3. Make your reviews public.
While sites are optimized for search engines, keep in mind that you're reaching out to real human beings whose opinions of you matter too. You form a more credible name for yourself by allowing third-party viewers to read what other people think of your products & services. Positive reviews increase your appeal. Whenever possible, encourage your clients to leave you reviews with the name of the product or service they availed to increase the usage of your keywords. At the same time, responding to negative reviews shows your willingness to grow & improve.
4. Partner with the locals for "near me" searches.
These are the people who know the area best. This means that they have been near the area for quite a while and have adjusted their own brand to fit the community's demands. Contributing to the local community projects increases your engagement with others. This is a good way to spread your name around. With a sense of partnership, they'll also list down your business in their promotions and post-event updates. Ultimately, this indirectly helps you be made more known to their partners too.
Do remember though that collaboration isn't a one-way street. Make sure you do the same in return. While this lets your business partners know that you value it them, it also allows Maps to identify that you're in the area.
5. Create a blog & insert keywords in your content.
People are looking for a specific product and having "near me" only suggests the urgent need for it. You have to present yourself as the most convenient option available. No matter what type of product it might be, the world is filled with endless options to choose from. Not only do they differ in quality & name brands, but they also differ because of the varying prices, product deals, & branch locations.
In addition, others may have been eyeing a particular product but still need a bit of a boost before making the purchase. This just might be what they need to increase their confidence in you, remove all their doubts from the product, & add it to cart.
Optimize for "Near Me" searches
Search engines are commonly used tools, regardless of the industry you're in. If you look at the retail industry, a simple "near me" search could determine which grocery store families shop at. The top search results could help parents decide where to enroll their children. It could show you the best destinations & activities for your next vacation. 
Nowadays, people are more driven. We live pretty fast-paced in this world where quality & efficiency triumphs against all. It's all about being the most convenient solution to any problem that may arise at any time. You'll want to be ready to show up at a press of a button.
When your business has been slow recently, it's about time you make a statement for yourself. Maximize the scope of "Near me" searches with Local SEO Services today!