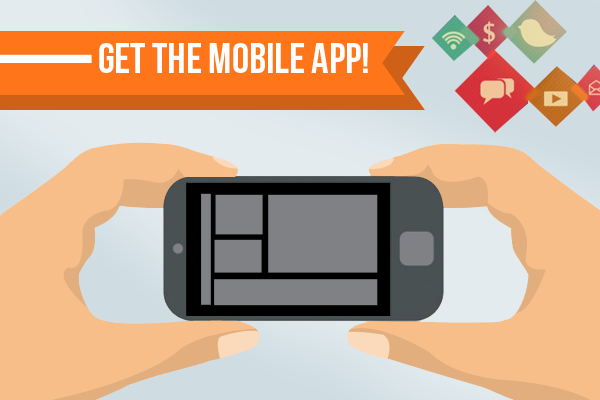 Aug 18, 2015
When a Website Is Not Enough, Get a Mobile App!
When Websites and Mobile Apps Meet
In this digital age, you have probably heard over and over again about how businesses should get their own websites for marketing on the internet, establishing an online presence, etc. There seems to be no end as to the reasons why websites are important. While these reasons are indeed true, the digital world does not totally revolve around websites.
It is a shocker, I know. But what else could the digital world be going gaga over aside from websites and their many benefits to business owners? The answer is in two words: mobile apps.
Now I am not saying that websites and mobile apps are vicious competitors in the digital jungle. But rather, they make a perfect pair. They are like the peanut butter and jelly sandwich of the digital world. This is because while having either of them is great, having both is even better.
Why They Make Such a Great Pair
The website-mobile app duo is a formidable combination of two of the leading channels of digital marketing. Their functions complement each other so smoothly that both the website and the app reap benefits, both for the business owner and the customer.
Here is how it basically works:
A website is setup online for people to find. It also provides in-depth information about what the business is about, how it can benefit customers, and more. When people like visiting the website and purchasing products or availing of services so much, they would wish there was a faster way to get there.
This is where the app comes in to do just that. By downloading the app on the website, customers no longer have to open their browsers and type in the URL. They just have to head over to the app.
Not convinced? Then there are seven more benefits of implementing the website-mobile app pair for your business from Melanie Haselmyr of Forbes:
Increases your visibility to potential customers.
Creates a direct marketing channel
Provides more value to your customers
Helps you build your brand and recognition
Improves customer engagement
Helps you stand out from the competition, especially if you are a small or medium business
Cultivates customer loyalty
If that still does not convince you, here are a couple of examples of where we can see the website-mobile app pair in action. These are two of the biggest e-commerce websites in the Philippines.
Lazada.ph
Olx.ph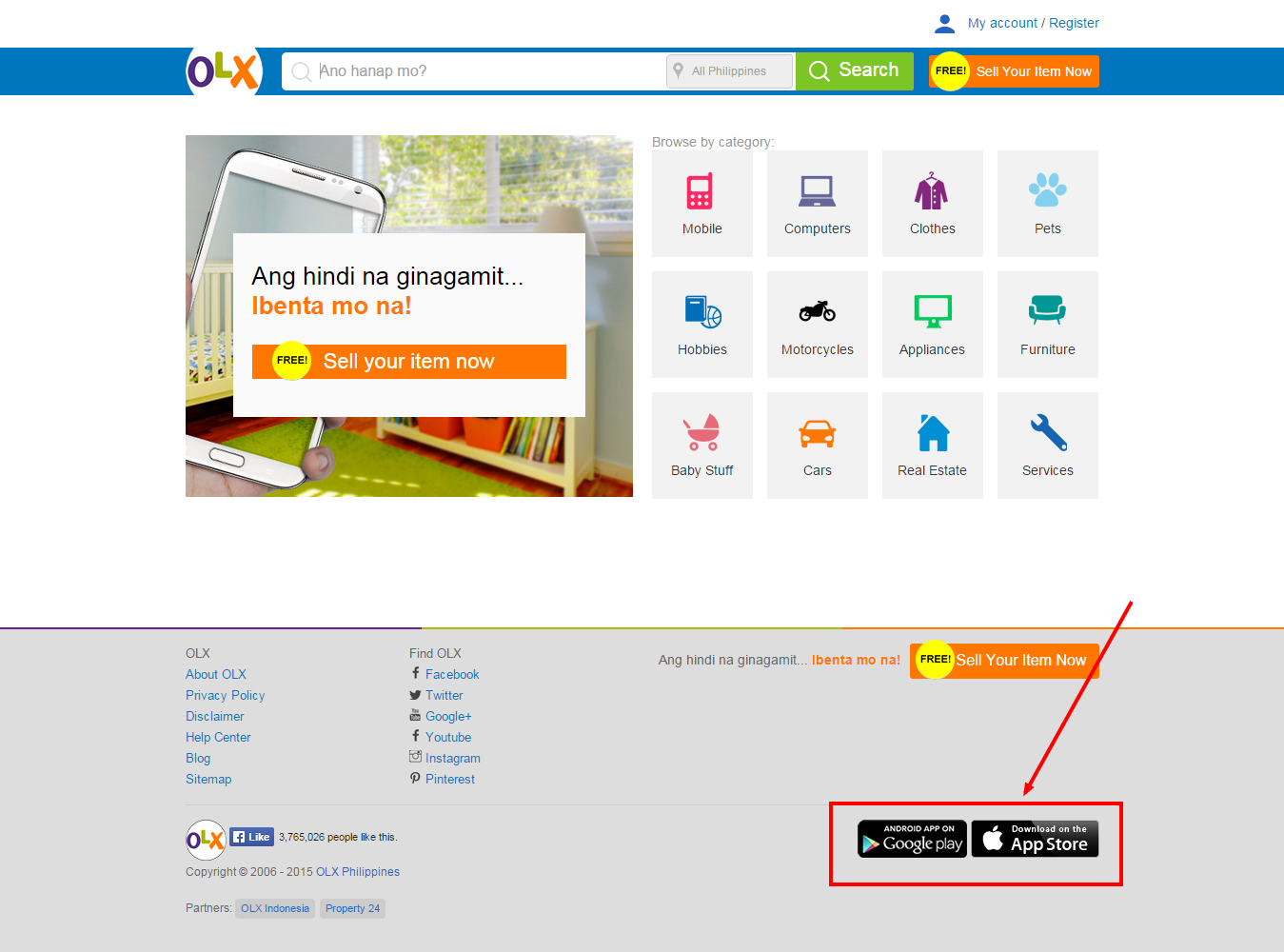 While Lazada and Olx are already pretty well-known names in the Philippine e-commerce world, that does not mean only big businesses can do this. Small businesses can also make use of the mighty website-mobile app pair when they have the opportunity to, and play like the big boys do!
Hold up, Is That Lot of Work Though?
Yes, if creating a website takes a considerable amount of time and work. So does creating a mobile app for it (sometimes even more so). This is especially true since we need to design the app for two mobile operating systems in order to widen our reach, namely Google Play and the Apple Store.
Coding for Android is known to be completely different from coding for iOS. This means developers would have to create two codes for one app. Either you did that, or you had to choose between being an Android-only or iOS-only app, thus reducing the range of your potential customers.
However, that was before fellow developers started finding ways to make it easier for people to make use of the website-mobile app pair, or hybrid apps for short. Building for Android and iOS can be much easier now, thanks to mobile web app or hybrid app frameworks.
The Ionic Framework
These frameworks were developed for the benefit of mobile app developers, so they can create apps that can work for several platforms without having to do an overload of work. While there are a good number of frameworks to use out there, the Ionic Framework stands out due to its quickly rising popularity.
In fact, according to Jay Raj of www.sitepoint.com, "IONIC is one of the most promising HTML 5 mobile application frameworks." Partnering with the AngularJS framework from Google, Ionic allows developers to create optimal application structure and great user interface.
Grgur Grisogono from www.moduscreate.com describes it as "a match between the power of Angular and the beauty of Ionic UI." This means developers can create a hybrid app that is as functional and powerful as a native app, and as user-friendly and beautifully designed as their website.
Features of the Ionic Framework
Want to know more about this new hybrid app framework? Enumerated below are a few of the features it offers to developers:
Smooth, speedy, and top-notch app performance
AngularJS structural framework for serious and heavy-duty app development
Easy to understand and use for those with beginner to moderate knowledge in native app development for iOS and Android
Beautifully clean and simple design that is functional as well
A CLI that lets you build, deploy, create, and test your Ionic app in just one command
Fun and easy to learn
Built by fellow developers who aim to make mobile development simple and fun for everyone!
Get an App for Your Website, or a Website for Your App!
Need help in getting started with your own hybrid app? We have a team who can help you out! If you have something to say about this article and if you have any thoughts you would like to voice out, we would love to hear them too!
Just leave a comment below or send us an email, and we will answer any questions and inquiries and listen to anything you want to say!