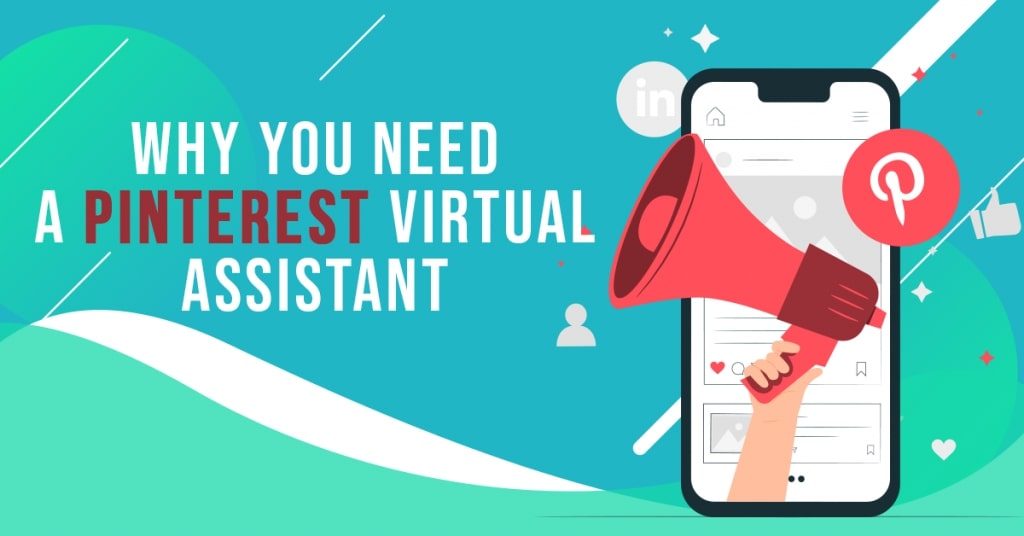 Jan 25, 2021
Why You Need a Pinterest Virtual Assistant
Pinterest is one of the leading social media networks that online businesses have started to employ today. With approximately 442 million users every month, it is a visual discovery platform where people can search for inspiration or ideas regarding recipes for cooking, styles for home decoration, clothing and accessories, and more. However, as business owners, you may already be occupied with supervising work operations. So, let us discuss why you need a Pinterest virtual assistant to help you manage Pinterest marketing for your business account.
The Dedicated Virtual Assistant
Typically, a dedicated virtual assistant performs organizational and administrative tasks such as making phone calls, scheduling appointments, making travel arrangements, managing email accounts, handling payrolls, and more. They also work from home, which means that they would spend less time traveling to the office and more time getting the job done.
Additionally, most dedicated virtual assistants today have already gone through enough work experience in their previous jobs. As such, they would only need minimum supervision from your end. So, hiring a virtual assistant helps you save time and money for lengthy recruitment, interview, and orientation procedures.
The Pinterest Virtual Assistant
Comparatively, a Pinterest virtual assistant is just like any other virtual assistant, but they specialize more in particular tasks related to managing a Pinterest business account. They help you showcase your ideas through videos, photos, and Story pins. Then, they help you engage with your audience by showing your Pins to people who would most likely love them. They also help you scale your results by turning organic Pins into ads to be seen more by your audience.
For a business, they should be able to set up a Pinterest account. They should also know how to use the right images for pins and build various pins for different objectives. A virtual assistant for Pinterest should also know how to organize these pins in their respective boards, and write SEO descriptions for each of them. 
Aside from that, a Pinterest virtual assistant should also be knowledgeable enough to grow a Pinterest business account's following. They should also keep a Pinterest account active and make necessary changes to it when needed.
As such, typical tasks for a Pinterest virtual assistant include pinning, search engine optimization, analytics, social media marketing, and the performance of other secondary tasks that aim to decrease your workload. These tasks are further discussed below.
Why Hire a Pinterest Virtual Assistant?
To know more about what a Pinterest virtual assistant can do for you, check out the following:
To know more about Pinterest, visit the Pinterest Help Center.
Hire a Dedicated Virtual Assistant for your Pinterest Account
Employ a skilled, efficient, and competent Pinterest virtual assistant and see improvements in your Pinterest marketing campaigns. Hire a dedicated virtual assistant from a Filipino web design and development company today!