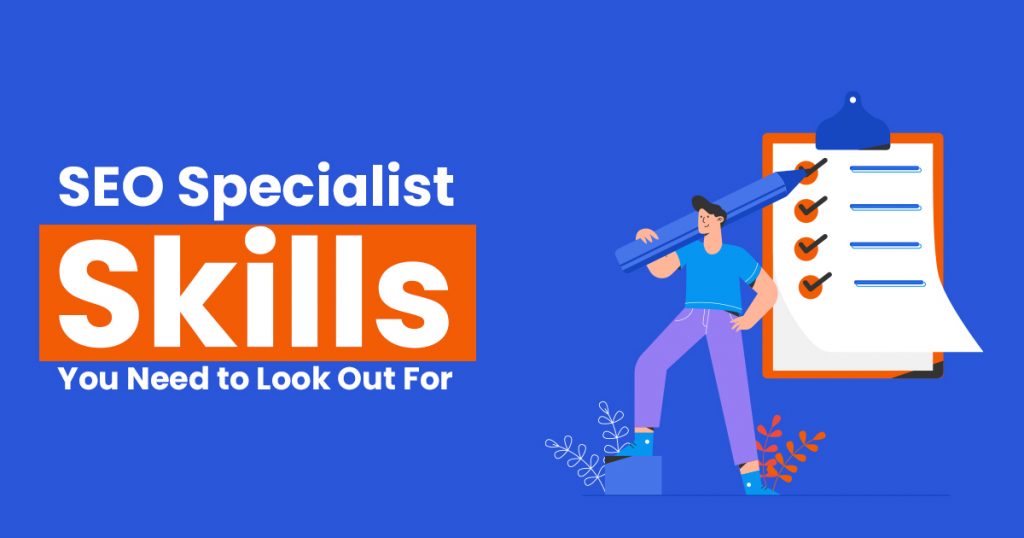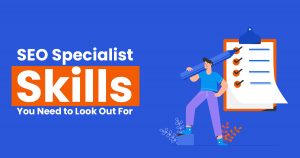 Jun 9, 2022
SEO Specialist Skills You Need to Look Out For
Search Engine Optimization is perfect for nearly every industry, such as the Fashion eCommerce and Travel Industries. However, in addition to knowledge of Copywriting and Content Marketing, there are various skills required for SEO. So, you must find the right SEO Specialists with the skills to help you achieve high rankings on Search Engine Results Pages!
Advanced Web Ranking found that the first result on a Google Search Engine Results Page gets a 32% organic Click-Through Rate on average. And the lower the position, the lower the CTR.
SEO can serve your business well by bringing in organic search traffic. Then, your website can convert said traffic into loyal customers! Also, even though you can apply SEO Strategies on a budget, it boosts brand awareness.
Thus, your specialists must be knowledgeable about Keyword Research, Writing Skills, and Social Media Marketing, to name a few. Still, there's more to Search Engine Optimization Professionals than just those three.
What Can Search Engine Optimization Specialists Do for Your Business?
Search Engine Optimization Specialists can attract a lot of website traffic for their clients. As a result, those businesses have the edge over ones that don't apply SEO. Of course, you can always rely on your in-house SEO Experts, but you have the option to outsource the work.
SEO Professionals are skilled at Keyword Research, the art of finding longer keywords so your business can rank higher on search results pages. By zeroing in on your target audience's needs, your business has a better chance of reaching them.
Of course, finding the right keywords can help qualified web traffic reach you, too.
So SEO Experts can help you get your website on the best search results pages. However, they apply several strategies, such as Keyword Research and Content Marketing. Also, SEO Experts can even help you generate Featured Snippets via Passage Ranking, which can significantly boost your content's visibility.
But, in addition to technical and marketing skills, SEO Professionals also need to embody characteristics that can make their work easier.
The SEO Specialist Skills Your Business Needs
If you choose to hire an outside team or individual, you must select the best one that fits your business' needs. However, plenty of specialists on the Internet assure you they can provide results.
Having a large selection is terrific, but you must choose wisely. The right specialists can cater to your business' unique needs and apply those to the SEO strategies they'll implement. In addition, of course, they can help you create a budget that works for you.
Thus, you must find the perfect SEO Professional to rank your business web pages on the right SERPs. However, before you can hire the right person to handle it, you need to learn about SEO.
Next, you must familiarize yourself with an excellent SEO Expert's qualities! They'll embody the critical skills required for SEO. So, here they are:
Creativity
SEO plans will differ across industries and companies. It's an SEO Professional's job to optimize your website for search engines. But, they must also do it while keeping your business' needs in mind.
No two business sites have the same needs. Thus, their potential ranking chances will depend on the industry's SEO competition. Various factors — specifically, Google's 200 ranking factors — will decide how high a website will rank on SERPs. So, one critical SEO skill you need is Creativity.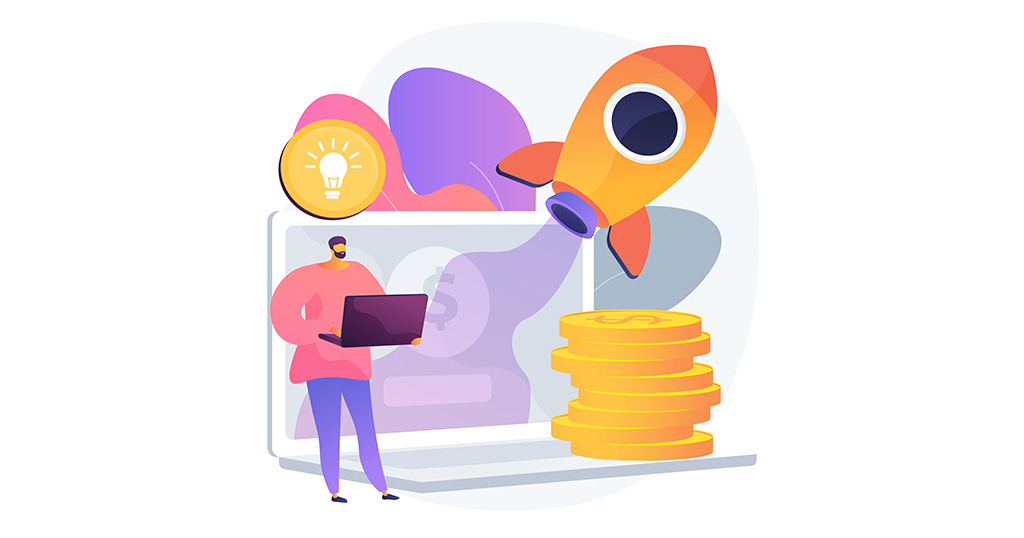 While SEO has defined steps to reach the top spot on results pages, there's no strict formula. In addition, SEO is all about getting ahead of the competition. Thus, SEO Professionals have to find ways to draw the attention of both search engines and Google users.
Of course, an SEO Expert can look into business rivals' SEO strategies and see what they can learn. Also, one excellent way to apply an SEO Professional's Creativity is by generating Long-Tailed Keywords. They're sure to have less competition than generic keywords, thus providing your business with an opportunity for ranking.
Experimentation
This skill is required for SEO Specialists because you continuously need to get ahead of the competition. In addition, Experimentation is necessary to find better SEO tools and strategies. So, Experimentation goes hand in hand with Creativity, but it also requires determination on the SEO Specialist's part.
Your professional of choice has to love testing out new things and making breakthroughs! They may also scour the best SEO resources to learn about new strategies. Also, their investigations can create unique strategies that can help your business achieve higher rankings.
In addition, your SEO Expert must also keep tabs on competitors and see what they're doing with their sites. So if your competitors use a specific strategy, your specialist may try out variations of those strategies to find out which one fits your business best. Who knows, you may find a valuable strategy that even your competitors will try to emulate!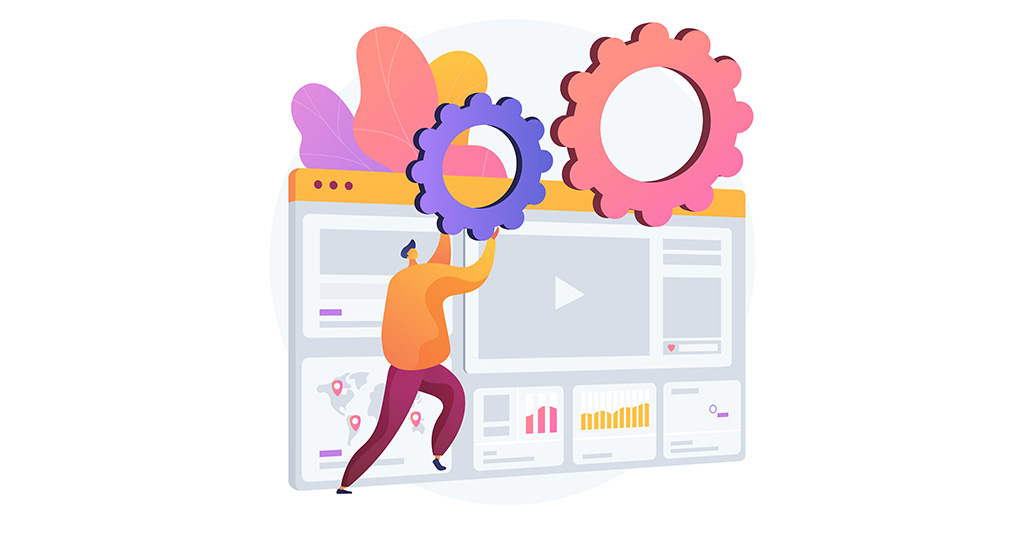 Understanding Analytics
Analytics goes hand-in-hand with Search Engine Optimization. So, you constantly have to measure your progress to ensure it stays on track. SEO has several components, and you must monitor them all.
Thus, another skill required for SEO is Understanding Analytics. So naturally, SEO Professionals can rely on tools like Semrush and the upcoming Google Analytics 4.
However, Search Engine Optimization is a continuous process that requires reports to sustain its momentum. So an SEO Specialist must know how to check on and interpret analytics to improve campaigns. After all, understanding analytics doesn't just mean reading results from a tool dashboard.
Your SEO Specialists require this skill to take the necessary actions to improve the business website's ranking. Analytics may start with a campaign launch, but they don't stop at presenting monthly progress reports.
Thus, an SEO Expert can learn much from analytics reports, such as what practices they're doing right. Additionally, you need to find current weaknesses and create plans for improving them.
Conversion Rate Optimization
You need SEO Specialists that have experience in increasing website Conversion Rates! As a result, one of the top SEO Skills is Conversion Rate Optimization.
Search Engine Optimization means that you don't pay as much for traffic as you would for paid ads. Still, more traffic — organic and paid — means higher conversions, resulting in higher Return On Investment. So, rely on SEO as a cost-effective strategy for getting more website traffic.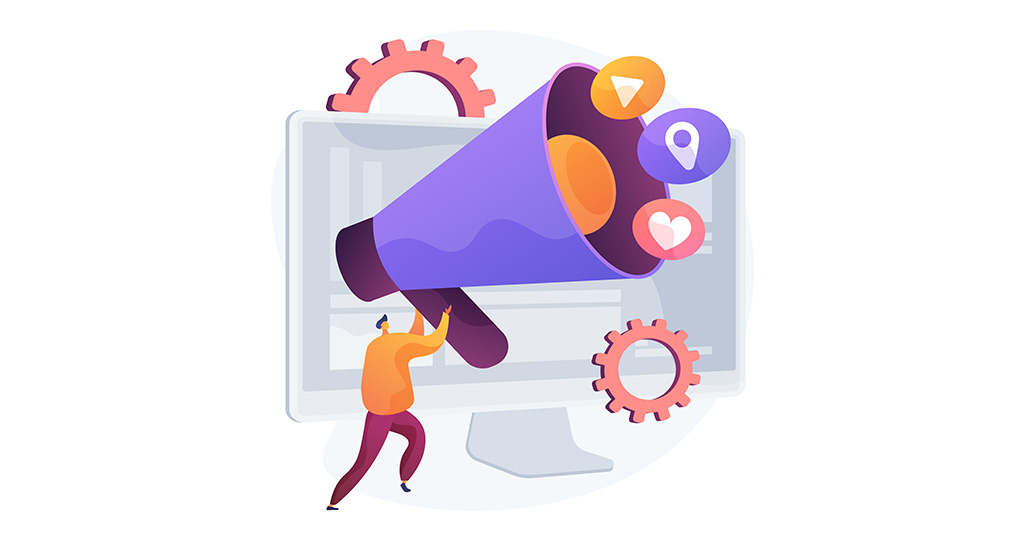 Conversion is the ultimate purpose of SEO Campaigns. Thus, this skill requires you to provide solutions to optimize Conversion Rates. So, to achieve your business goals, an SEO Expert must strategically apply solutions to your website according to analytics results.
Additionally, your SEO Experts will tell you that your website must have improved User Experience (UX). After all, SEO doesn't stop at optimizing content for keywords. You must also consider responsiveness, which helps your searchers find what they're looking for.
People Skills
You need People Skills to communicate with your clients, but communication isn't limited to written or typed messages. People Skills can help your clients understand SEO better while equipping them with the information needed to make better decisions.
In addition, SEO Professionals must also be good at expressing campaign results. So, they must be prepared to share results and field clients' questions.
Some clients may have SEO knowledge, but not all of them. They may get frustrated, for instance, because ranking on SERPs will take time. Ahrefs says that ranking takes two to six months, but your results will depend on the factors and other conditions. As a result of long waits, clients may be disheartened.
Thus, SEO Experts must communicate with clients effectively while assuring them that the campaign progresses well. So, SEO Specialists must manage clients' expectations and ensure that both parties maintain a friendly relationship.
Additional Skills to Watch Out for:
Priority Management
Project Management
A love for research
Critical thinking
Editing and Copywriting skills
Link Building
Coding knowledge
Technical SEO skills
Flexibility
Patience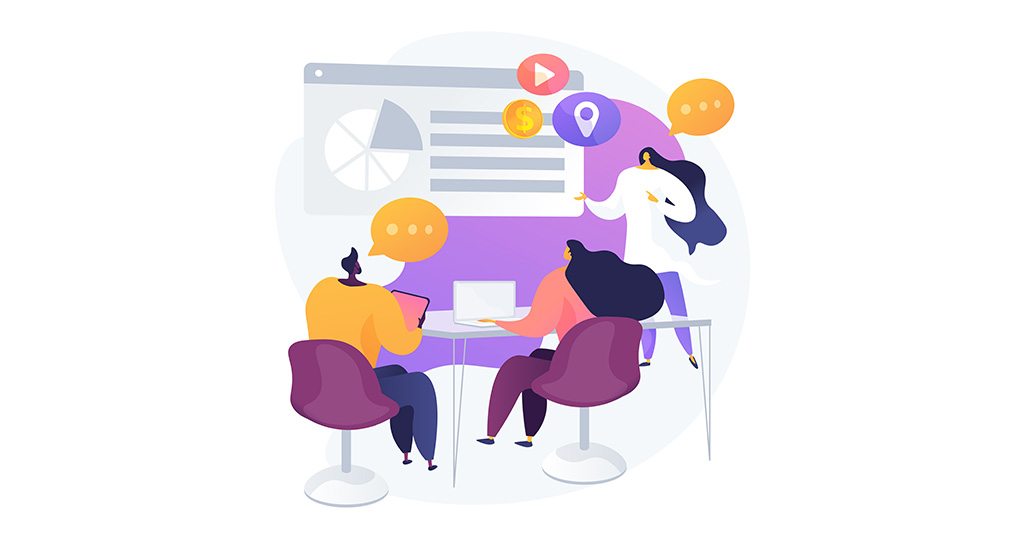 And that's it for the Crucial Skills for SEO Professionals!
SEO can benefit businesses regardless of industry or size. For instance, Local SEO can even get your business on the map, like Google My Business.
You can get interested searchers to believe your brand is more trustworthy with an optimized site. So your business deserves dedicated and experienced SEO Experts that can optimize your website to achieve the top spot on SERPs.
Your SEO Expert must be creative. Thus, they're prepared to experiment and find the best possible tools and techniques so your business can achieve high rankings.
So they must know how to understand analytics results for campaigns. As a result, they can use the insights to boost Conversion Rates. Lastly, they must work with clients, so SEO Specialists must use their People Skills.
An SEO Company in the Philippines embodies all these mentioned traits and more, resulting in successful SEO campaigns!