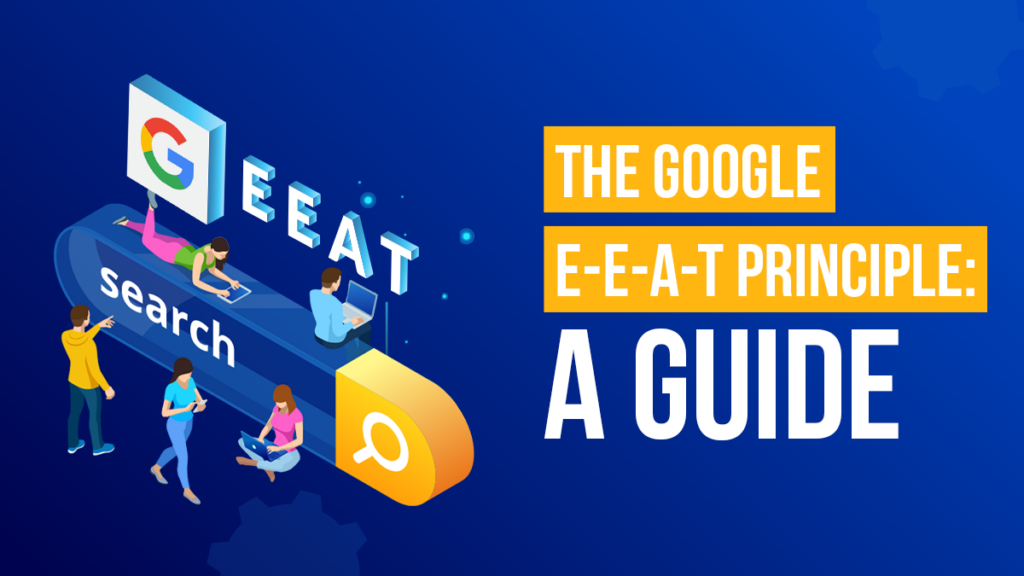 Jul 13, 2023
The Google E-E-A-T Principle: A Guide
The Google Quality Rater Guidelines and the E-E-A-T Principle can help you achieve higher search rankings. The two can be instrumental in improving website content. However, neither is listed in Google's 200 (Known) Ranking Factors. 
The E-E-A-T principle is critical for quality raters to assess online content. Also, the principle has been adopted by SEO professionals because of its relevance to website credibility.
Neither the Google Quality Rater Guidelines nor E-E-A-T will directly impact your Search Engine Results Page rankings. But they offer vital insights into what Google expects from your website content. And in the case of the latter, it can help you achieve even better search rankings.
How the E-E-A-T Google Principle Can Influence Search Engine Rankings
E-E-A-T stands for Experience, Expertise, Authoritativeness, and Trustworthiness. The principle, formerly known as E-A-T, is closely related to Google's Search Quality Rater Guidelines. 
Previously, human evaluators used E-A-T or Expertise, Authoritativeness, and Trustworthiness as crucial considerations for assessment. Experience, which is related to Expertise, has been added to the principle to provide more reliable information.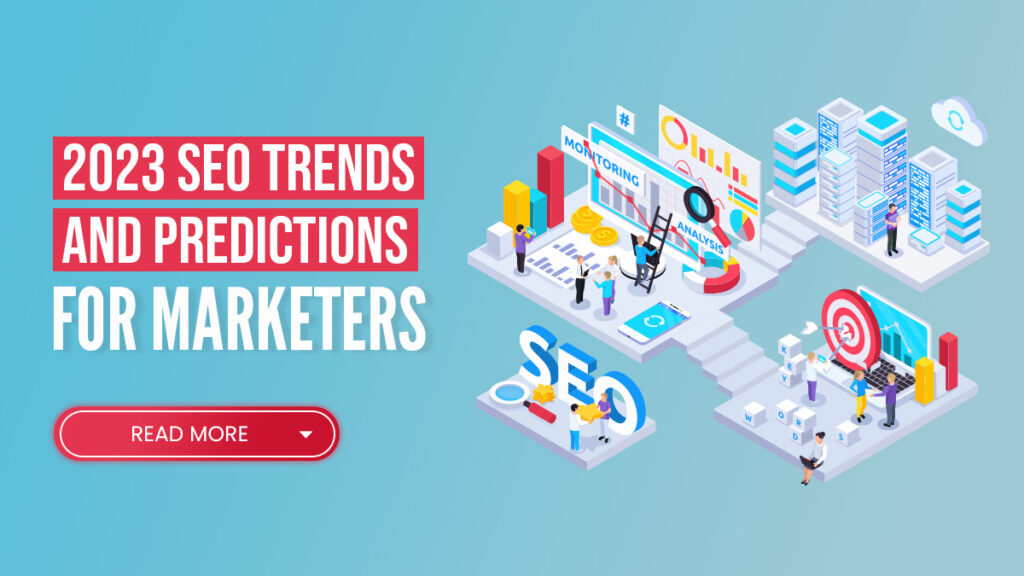 Google evaluators use extensive quality guidelines to assess search results' quality to find content that provides the best User Experience. So, websites characterized by the E-E-A-T principle will likely meet Google users' needs. So, following E-E-A-T is one of the top SEO Ranking Tips that still hold true today.
The following signals are crucial to improving your search rankings via E-E-A-T: 
Content author's qualifications;

The website's reputation;

Accuracy of information; and

Content creator transparency.
A Breakdown of Every Letter in E-E-A-T:
Expertise
As an offshoot or extension of Experience, Expertise focuses on the content creator's knowledge and skill. Thus, your website must showcase Expertise via accurate, reliable information to establish credibility with searchers.
Expertise refers to an author's mastery of a topic or subject. So, it's vital to demonstrate it through your content. Here are some ways to showcase your Expertise:
Have Expert Knowledge of a Subject
Firstly, your content should exhibit expert knowledge of your subject matter. Your website must have a comprehensive understanding of your subjects or topics. So if you're tackling SEO for the Travel Industry, you need to know about travel inside and out.
Display Credentials or Qualifications
One way to show Expertise is to display relevant credentials, qualifications, degrees, and other distinctions on your website. So the following are tangible evidence of an individual's or organization's Expertise:
Have a Great Track Record
A historical record of accomplishments or successes can build credibility with users.
Provide Research and Data
To demonstrate Expertise, you must stay updated with your field's latest research and trends. Backing up your content with accurate data on current advancements can improve your credibility.
Focus on a Niche
By focusing on a particular niche and thoroughly understanding it, you can establish Expertise.
Actively Contribute to the Field
You can contribute to the field by posting content, including publications and research papers. Also, you can speak at events relevant to your field or get involved with professional organizations.
All these activities can help you demonstrate Expertise online.
Experience
Regarding the 'Experience' part of E-E-A-T, you must offer practical real-world Experience in your chosen field. So, Experience is vital for ensuring your website's credibility and building trust with users.
Here's how to show off your Experience:
Practical Application or Hands-on Experience
Having practical knowledge of your chosen subject is valuable to show your Experience. You must also have a track record of successfully applying relevant skills, such as solving problems.
Publish Case Studies
An excellent way to show Experience is to present relevant real-world examples and results.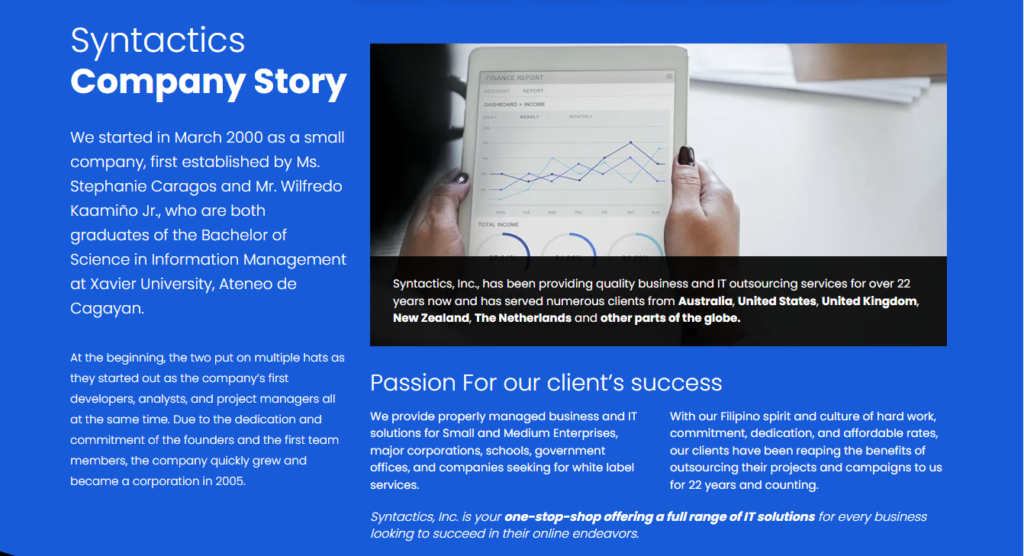 Share Success Stories
You can also provide stories about past achievements or satisfied clients. This can improve user perception of your website and reassure people of your Experience. Also, it can indicate your ability to deliver results or contributions to the field.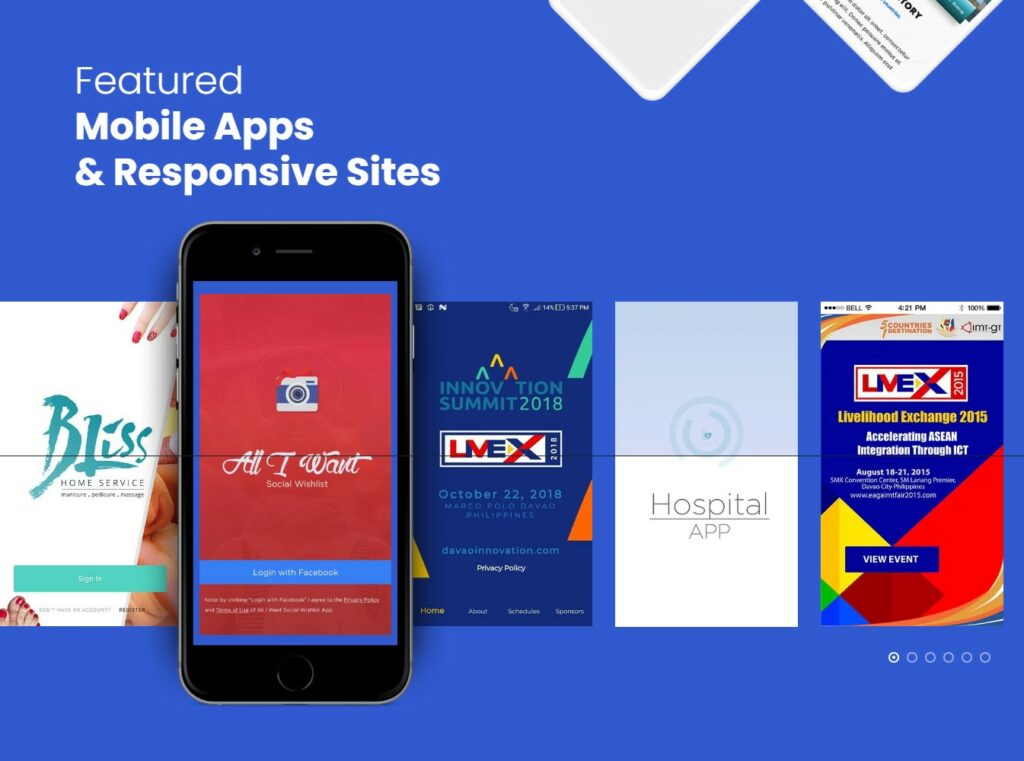 Display a Portfolio
If you provide services or insights for a creative field, a portfolio of your previous work can be beneficial. Additionally, it allows potential clients or regular site visitors to see the quality of your work.
Whether for design, art, or writing, a portfolio is an excellent way to share your Experience.
Demonstrate Your Knowledge
You must display a deep understanding of best practices, industry trends, and new developments or technologies. In addition, you can demonstrate your Experience by publishing blog posts or articles or being a speaker for industry-relevant events.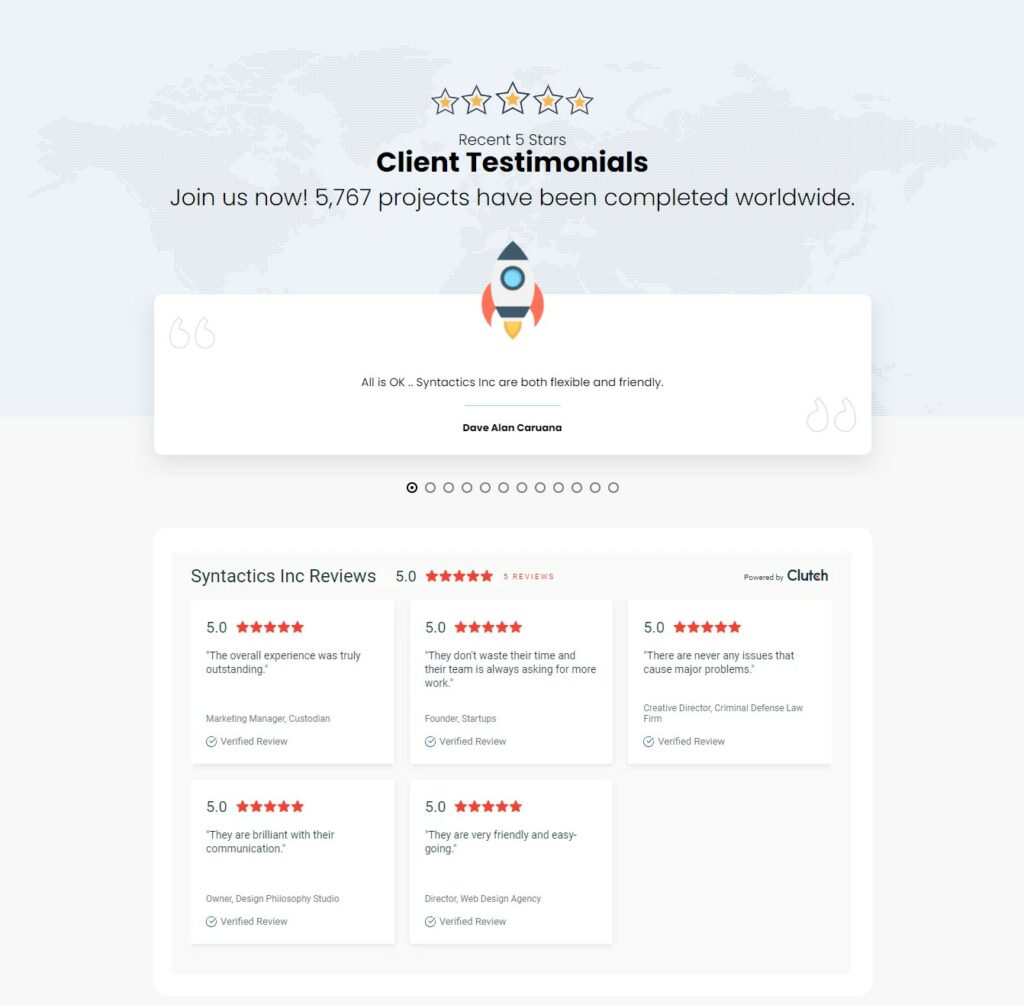 Show Customer Testimonials
Client testimonials are excellent for showing Experience. Satisfied customers who have benefited from your Expertise or services can contribute to social proof and improved credibility. After all, 88% of consumers trust reviews and testimonials "as much as personal recommendations."
Authoritativeness
Authoritativeness in E-E-A-T is related to authority and reputation within your chosen field. For your website to be deemed authoritative, it must be a reliable source of information. Also, your website should be cited by other equally trustworthy sources. 
Some key signals for Authoritativeness include the following: 
Backlinks and citations from other trusted websites

Positive reviews or testimonials; and

Endorsements.
Backlinks or Citations
Backlinks from fellow authoritative websites in your industry are a strong Authoritativeness signal. So, excellent Link Building practices indicate that your content is trustworthy and respectable.

Awards or Recognition
Credible recognition, including awards and certifications, contributes to your reputation. Recognition from within the industry or relevant associations is especially valuable and contributes to your authority.
Thought Leadership
Thought leadership is another way to establish authority. You can demonstrate Authoritativeness with original research or unique, innovative ideas. So consider publishing insightful articles or whitepapers and contributing to discussions within the industry.
Collaborate with Industry Experts
Another way to improve authority is by collaborating with recognized experts in your field. For instance, you can co-author articles, participate in speaking engagements or panel discussions, etc.
Have a Strong Social Media Presence
Your website will benefit from a strong presence on social networks. An estimated 4.9 billion people use Social Media in 2023. So, you have many chances to engage with your audience on the platforms and grow your follower base. 
In addition, you should regularly post valuable insights and high-quality content on your accounts. As a result, you can quickly establish yourself as an Authoritative figure in the industry.
Click Here to Grow Your Brand's
Social Media Presence!
Provide Consistent, Relevant Content
Lastly, for Authoritativeness, you must consistently create content of exceptional quality relevant to your audience. Not only does this build credibility with website visitors, but also search engines.
Trustworthiness
Trustworthiness is related to the credibility of a website's information. A key consideration of Google Quality Rater Guidelines is ensuring that search results are truthful and accurate. Dependable and trustworthy sides prioritize accuracy, transparency, and ethics when providing information or conducting business.
Thus, they clearly state sources, affiliations, or potential conflicts of interest. Your site can also build trust with positive user feedback, such as customer testimonials. 
Here are critical considerations of Trustworthiness for E-E-A-T: 
Transparency
Transparency is vital for establishing trust with your audience. For instance, you must be honest about the following:
Your brand or identity;

Contact details;

Information about your business operations;

The purpose of the page, website, or content; and

What your organization stands for.
Provide Accurate Information
Ensuring the accuracy of your information is equally as important as transparency. People search the Internet to find correct and accurate information about specific queries.
For example, when handling SEO for News Sites, you must always have the latest information on your pages. In addition, you must make constant updates to help people understand and keep up with current events. 
Thus, you must conduct thorough research with reliable sources and post factually-correct content. Additionally, you must avoid misleading or deceptive practices to preserve user trust. 
Utilize Ethical Practices
To ensure Trustworthiness, your website must adhere to ethical guidelines and accepted industry standards, such as the following:
Communicating your ethical stances and security procedures;

Respecting user privacy;

Responsibly handling personal or sensitive data; and

Complying with relevant laws and regulations.
Excellent User Experience and Website Security Measures
A positive User Experience can significantly influence website visitors to stay on your pages longer. Thus, they can experience your Trustworthiness firsthand. Additionally, website security is another crucial component of building trust with your audience.
An attractive, user-friendly website with secure connections (HTTPS) makes users confident about your website.
Customer Testimonials and Reviews
Genuinely positive testimonials from satisfied customers or users will reinforce how trustworthy your website is.
Customer Support
Prompt and helpful customer support is critical for engaging with website visitors. Being responsive to and addressing user concerns promotes Trustworthiness.
Inform Users of Affiliations and Conflicts of Interest
A website must clearly disclose any affiliations or sponsorships. Informing users of these or other potential conflicts of interest will help maintain transparency and trust. Affiliations and conflicts of interest may impact the information you've provided. So, users will appreciate that you informed them about any potential biases or financial interests.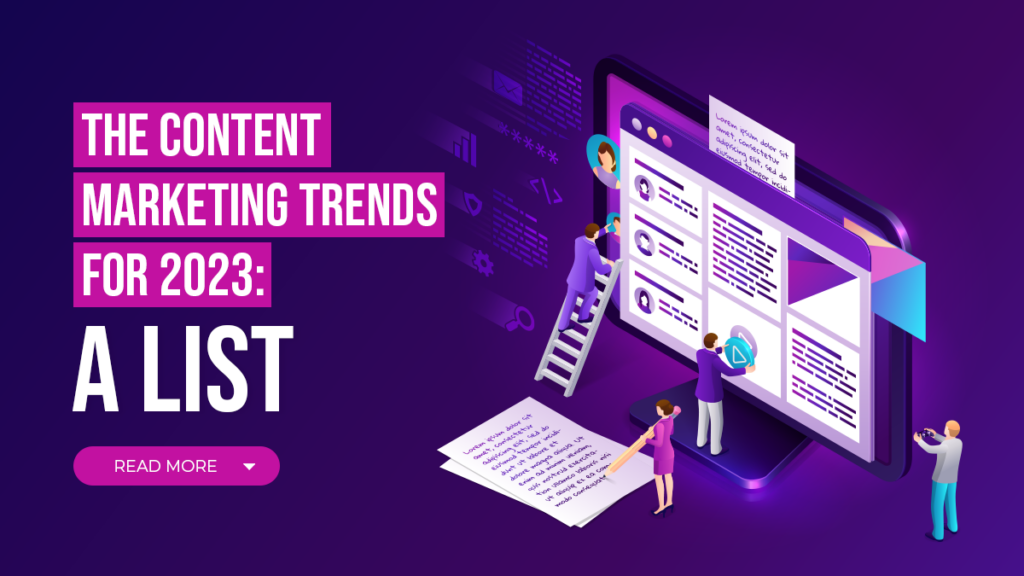 And That's It for the Google E-E-A-T Principle!
The Google Quality Rater Guidelines don't explicitly mention E-E-A-T. But website owners can still benefit from following it. After all, people will perceive websites that align with E-E-A-T principles as trustworthy. Also, your website will likely rank well on search engine results pages.
Here's a rundown on the four components of the Google E-E-A-T Principle:
Expertise relates to a website or content creator's knowledge and skill.

Experience is an extension of Expertise, which focuses on practical Experience.

Authoritativeness refers to authority and reputation on a given subject.

Trustworthiness is related to the dependability of website information.
All these characteristics contribute to the overall credibility and quality of website content. The E-E-A-T principle and quality guidelines do not directly affect search rankings. However, they shed light on the factors Google values when assessing website quality. 
Achieving higher SERP rankings is easier said than done, though you may be able to do it alone. It can help to have the assistance and support of SEO Services in the Philippines.