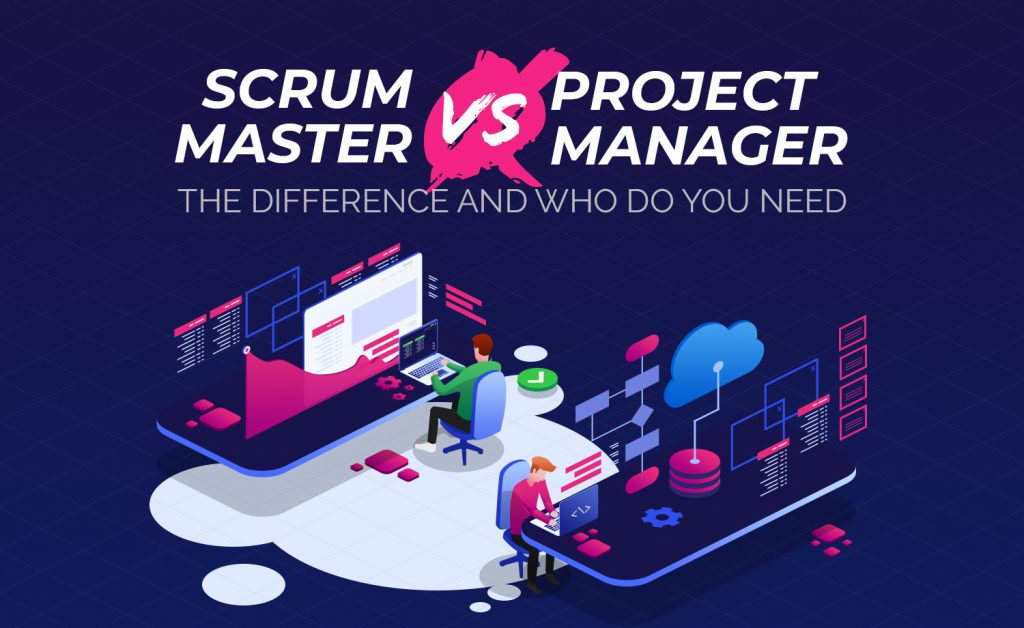 May 7, 2019
The Completely Different Stories Between Project Managers and Scrum Masters
In an IT company, one of the most commonly sought out roles is a Project Manager. They're even sought out in other industries too, and it is a well-known role. On the other hand, most people may not know what a Scrum Master is. Sometimes they may even mistake it as another form or an advanced type of project management. 
While any Project Manager can learn and train to become a Scrum Master, these two roles are completely separate from each other. They are just too different to be one and the same, as they have varying concepts and principles in managing a project.
What exactly are these differences that bring these two "similar but not similar" roles apart? Here is a breakdown.

Scrum Master vs. Project Manager: Focus & Goal
Project Managers, especially the traditional ones, are focused mainly on the success of the project for an IT company's clients. Thus, they take the responsibility of the project's important aspects like the scope, timeline, budget, resources, etc. under his/her wing.
Should a project fail it is the Project Manager that takes most of the heat. That being said, Project Managers would often make the decision to replace or ask another staff to cover for another one who is underperforming, all for the sake of the project's success.
Scrum Masters prioritize the growth and success of the IT company's team, and have an approach that is a lot more different than Project Managers. The Scrum Master, the team, and even the product owner share the same level of accountability with each other.
They act as a constant coach to the team and the product owner to ensure a harmony between everyone involved in the project. Everyone in the team shared equal responsibility as opposed to just the Project Manager. Thus, this makes a Scrum Master's team self-managed or self-organized.
A Scrum Master is also always ensuring his/her team is always going forward reaching higher levels of trust, maturity, and accountability in their roles. They can even do the same guiding or coaching with the product owner.
Scrum Master vs. Project Manager: Size
Project Managers would often think the bigger the better in terms of team size and sometimes even the budget. Having more people would help them especially in cases of emergencies when a certain team member is not doing his/her part.
That being said, with more people it would be easier to resolve or cover up for other people's mistakes.
Scrum Masters, on the other hand, would rather work with a smaller team, regardless of budget. This falls in line with their principle of how everyone is accountable for everything. Thus, they coach and make sure every team member is able to deliver what they are supposed to.
Roles and Responsibilities
Project Managers act as the main overseer of everything that goes on in the project. This means that some of their roles and responsibilities include:
Defining the project scope and plotting project activities using different project management tools

Regular monitoring and reporting of the project progress to stakeholders

Does as-needed real-time updates and responsible for the project documentation

At times can help with the budget of the project and work directly with the stakeholders or management to get approval

Ensures that the project is delivered according to the agreed upon project requirements
People would often define the Project Manager role as a leadership type of role. The success of the project then relies on how well the Project Manager handles the resources and other elements in the project.
Scrum Masters actively handle two parties in the project: the product owner and the team. With these two parties, Scrum Masters serve different responsibilities such as:
To the product owner/IT company's client:
Assists with clearly communicating with the team in terms of the product needs

Facilities all scrum activities and events

Assists with devising techniques that help effectively manage product backlog

Helps and makes sure the product owner understands how they can maximize the product/project value
To the team:
Helps team progress by assisting in removing roadblocks and impediments

Schedules and facilitates scrum meetings and events

Responsible for coaching the team on how to properly perform the scrum framework

Coaches and mentors the team in following the scrum rules

Maintains the team dynamics and guides the team in delivering high-value results
If a Project Manager is much like a leadership-type role, Scrum Masters are more on a coach or facilitator-type role. Making sure everyone follows scrum rules, that everyone is shining in their work, and even coaching the product owner. These are mostly what embodies a Scrum Master.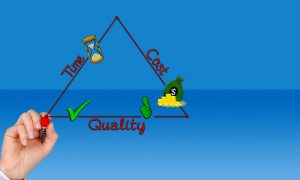 When a job involves managing multiple teams or projects that require someone skilled in managing resources and combining timelines, a Project Manager can do a great job. Project Managers are quite results-based and would go through lengths to ensure a project turns out successful.
If you want more than just a successful project though and desire a well-rounded team, the servant-leadership ways of a Scrum Master can be a great fit for you. With activities and methods that can change daily depending on the needs of the team, Scrum Masters can help everyone do the right amount of work to execute a successful project.
That being said, have you decided whether you need to hire a Project Manager, or a Scrum Master for your IT company's project management role?