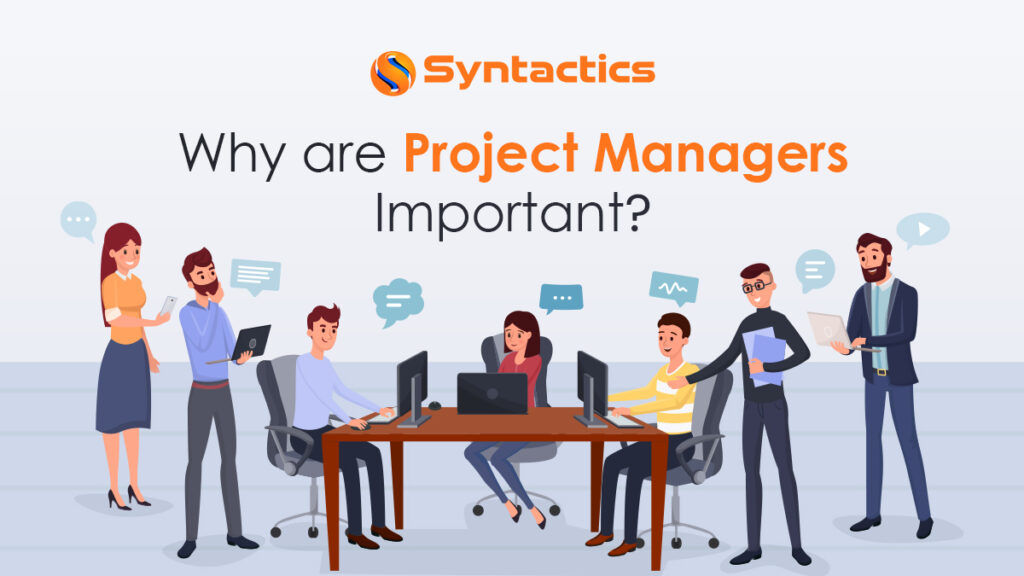 Nov 20, 2023
Why are Project Managers Important?
Why are Project Managers and their work so important to organizations? They add value by executing effective strategies to optimize resources and maintain project quality.
Project Managers significantly contribute to a project's success, especially with their technical skills. They also have soft skills like creativity and communication. Lastly, these Dedicated Team members create plans and streamline management processes. 
A Project Manager can add value to an organization by facilitating the following:
Consistent project success;

Risk reduction;

Cost savings;

Resource optimization;

Strategic alignment;

Innovation;

Stakeholder trust, and

Organizational learning.
Organizations that utilize project management strategies "have a 92% success rate" when meeting objectives. So, hiring the ideal Project Manager results in your organization gaining a competitive advantage and satisfying customers or clients. You can even outsource a Dedicated Project Manager for your organization!
How Project Managers Add Value to the Organization
Alignment with the Organization's Strategies
Project Managers align projects with the organization's goals to maximize efforts and resources. After all, they understand the organization's long-term objectives and how the software or website projects can contribute to success. 
For instance, a Project Manager ensures that the team successfully turns over 50 projects in a year. A manager may also adjust strategies depending on current progress and Key Performance Indicators. Additionally, the organization may change its goals or priorities, so a dedicated manager can ensure that the team follows them smoothly.
Also, they ensure the team follows a timeline or finishes a project on or before a deadline. A skilled, dedicated manager can define a project's scope to execute the plans more effectively and make the most of the team's efforts and resources.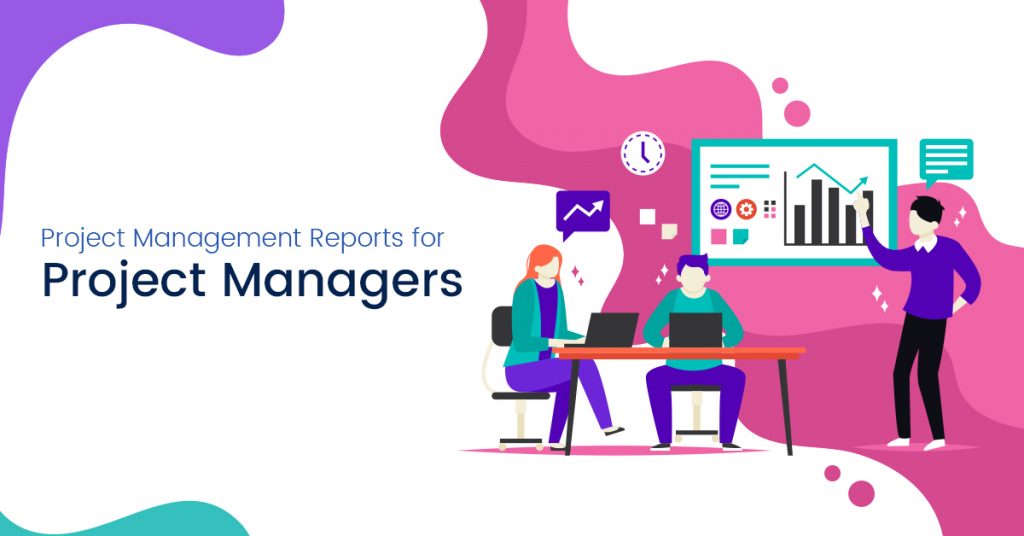 Thus, professional managers are vital to maximizing the value of projects and achieving long-term goals.
Resource Allocation and Optimization
Allocating and optimizing your resources is another contributor to successful projects. Resource management is a key objective for Project Managers since it's a critical component of software or website project execution.
Need Business App Development Services?
Click here!
Proper resource management is a vital objective during the project management process. It's another reason why Project Managers are important to organizations.
Dedicated managers can streamline processes and allocate resources with precision by optimizing resources. Not only will they increase Return On Investment, but they'll also result in successful, timely, and high-quality project delivery. 
Risk Management or Mitigation
The project management process involves identifying and assessing risks. Then, Project Managers develop response plans and continue to monitor the risks afterward. 
Experienced managers can effectively identify, evaluate, and handle potential project risks. Their exceptional ability to anticipate such issues and mitigate them through solid strategies can protect organizations from the following:
Delays;

Budget overruns, and

Damaged reputation.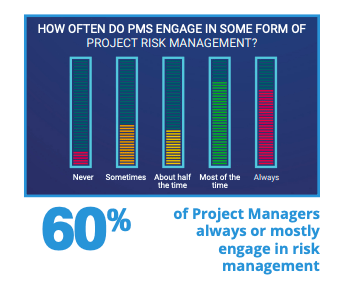 Source: Wellingtone Limited.
Stakeholder Relationship Management
Another critical part of the project process is engaging with stakeholders. For instance, Project Managers must interact with team members, executives, vendors, and clients. In particular, dedicated managers focus on the customer and their experiences to ensure the project's success.
Also, they can use efficient communication channels to maintain positive relationships with them.
Quality Assurance
Project Managers maintain and improve the quality of a website or software deliverable. Thus, they prioritize the customer's experience and ensure the project meets their expectations. Dedicated managers will implement various tips and quality control measures so the project meets or exceeds desired standards.
Got a Web Project that Needs Testing?
Hire our Web Quality Assurance Testers!
Time Management
Meeting project deadlines is vital for any organization's or business' success. Project management directly impacts an organization's ability to meet business goals and remain competitive. 
Dedicated managers apply Project Management Techniques to deliver a quality product on time.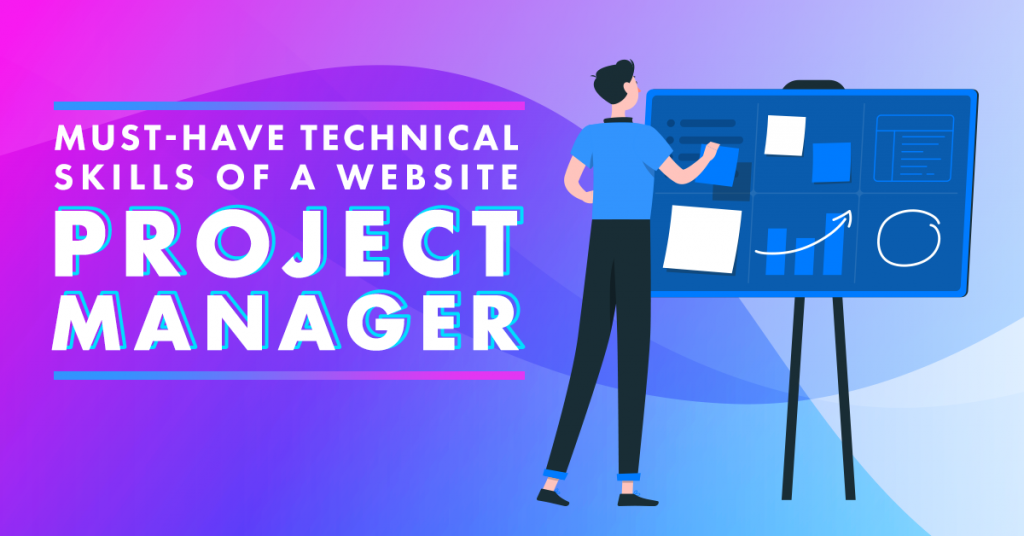 After all, expert Project Managers are responsible for creating achievable timelines and closely monitoring progress. In addition, they're responsible for leading projects and completing website or software deliverables on time. 
Timely project delivery can significantly impact an organization's competitiveness in the market. Punctual projects mean quicker delivery to markets, greater customer satisfaction, and gives your organization a reputation for reliability.
Communication and Collaboration
During websites or software project execution, dedicated Project Managers manage a skilled team of specialists to maximize success. Thus, communication is vital for project success, enabling diverse teams to work together towards project objectives. 
A Project Manager breaks barriers, creating an environment of collaboration and open information sharing, resulting in a positive work atmosphere. Thus, dedicated managers must facilitate effective and efficient communication within and between project teams. 
As a result, they foster relationships between all involved parties during the development process, significantly accelerating project progress.
Change Management
A Project Manager's ability to navigate change while keeping the project on track is another reason they're so important to organizations. After all, it's not uncommon to encounter obstacles that require modifications during the project workflow. 
So, they handle change and challenges using the following:
Change control;

Risk management;

Adaptability;

Communication;

Problem-solving, and

Decision-making.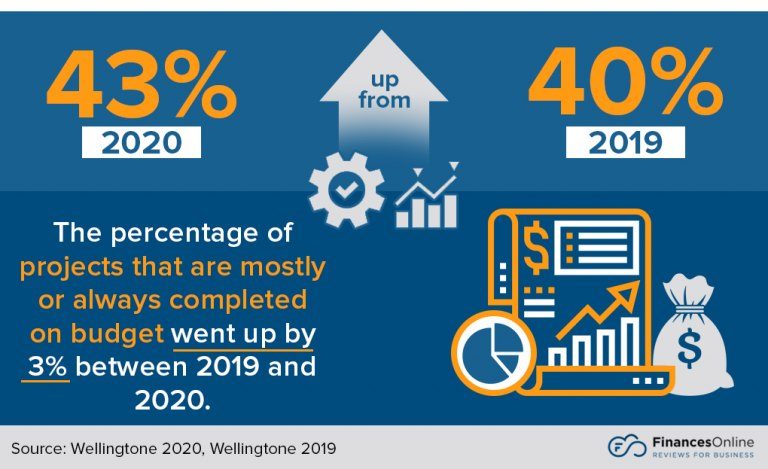 Source: FinancesOnline.
Project Budget Management
You must monitor your budget to effectively manage a website or software development process. Project Managers are crucial in ensuring projects are completed within the budget while exceeding expectations.
Managers can proactively prevent unnecessary spending by closely monitoring expenses and leveraging cost-saving opportunities.
Measuring Success
Project management hinges on established and defined Key Performance Indicators that provide a clear framework for measuring success.
So, an organization can gain insights into the Project Manager's efforts to identify areas for improvement to achieve optimal results. Also, KPIs are crucial for evaluating their performance. Thus, they provide a quantitative and objective way to assess the value to the organization.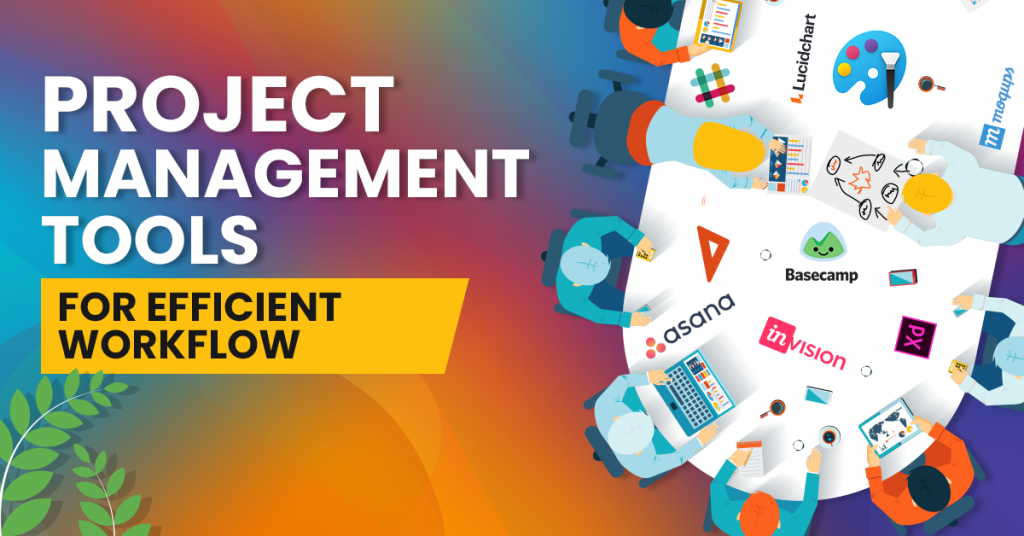 Invest in Expert Project Management Now and Hire an Expert Manager!
Project management allows teams to achieve their objectives efficiently and cost-effectively, resulting in high-quality output. As a result, it ultimately contributes to the organization's overall success and competitiveness through these various benefits. Of course, this process is headed by a professional, dedicated manager.
Project Managers are essential to any project's success, as their expertise is invaluable in ensuring successful completion. For example, they prioritize customer experience, manage and communicate with the team, and ensure smooth project execution.
Additionally, skilled Project Managers bring technical and soft skills, creating project plans and providing a competitive advantage to organizations. They contribute to organizational success and add value by doing the following:
Aligning the project with the organization's strategies;

Resource allocation;

Risk management

Stakeholder management;

Quality assurance;

Time management;

Communication and collaboration;

Change management;

Budget management, and

Measuring success.
Count on a Dedicated Project Manager to add value to your organization and supercharge your project development processes.