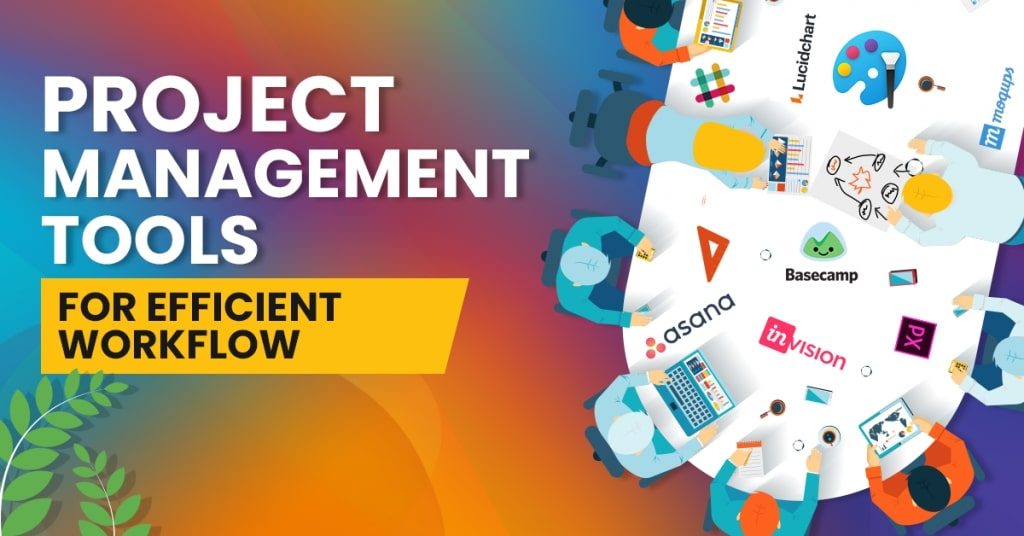 Nov 25, 2020
Project Management Tools for Efficient Workflow
In building effective websites, dedicated teams cannot function well without a project manager who leads and guides them along the way into achieving their customer's needs. As such, these leaders use project management techniques and particular tools or programs in the planning, implementation, and management of every team member's tasks, workload, and deliverables. Hence, in this article, we will delve into the various project management tools that project managers may use to accomplish their goals in the web creation process.
The Project Manager
When it comes to building websites, two kinds of people usually come into mind: web designers and web developers. These groups of professionals are pivotal in the creation of a website, with designers busy cultivating their creativity and developers busy coding. However, most businesses often forget to employ someone who is equally as important as designers and developers – the project manager.
Project Managers (or PMs) are individuals who help ensure a seamless website creation process. As an overseer of the project management phases, they are in charge of talking to clients, providing them with updates, relaying essential instructions to the designers and developers, and more. As such, PMs oversee the entire web creation process, which begins with gathering client requirements to having the client approve the final output. PMs deal with clients whenever they have concerns about their website, or when they have additional instructions. They also make sure that the project is completed on time.
Additionally, PMs help ensure that the designers and developers receive and execute the proper instructions given by the client. More importantly, they make sure that the client is well-updated on the project's progress. Thus, there is no denying the crucial role PMs play in the creation of a great website.
Expectations from Efficient Project Managers
Some of you might be wondering why a Project Manager is so important, especially since several freelancers take projects without a PM. Some web companies do not even have PMs.
However, with a PM in the team, its members can focus more on their assigned tasks without getting distracted with client calls and other client-related concerns. Thus, with PMs, designers, developers, and quality assurance specialists can do their jobs more efficiently.
Here are the primary duties that an efficient PM performs to ensure the success of a project:
Keeps projects on schedule
Ensures everyone delivers work that meets or supersedes client expectations
Maintains quality of product or service
Fosters strong company culture
Helps team members do their jobs properly
Keeps project costs within budget
Contributes to the company's profit by doing their jobs well
Top Picks for Website Project Management Tools
You can become a more efficient PM when you perform tasks with the aid of project management tools to make your job easier, more organized, and more centralized. Below are some of the top picks of tools or programs from a web design and development company in the Philippines that you can consider using for your projects:
Project Collaboration
This collaboration tool helps you break your work up into separate projects, with each containing everything related to it, including people, discussions, documents, files, tasks, important dates, and more. It is a project management tool that helps teams work together through message boards, to-dos, real-time group chat, etc.
It helps you stay in sync with your teammates, hit deadlines on time, and reach your goals. It helps you map out every step of the project, organize all the details needed, and manage your team's workload for the project in one place. With its forms and templates, you can streamline your workflow, reduce mistakes, and save time.
This allows you to stay on the same page with your team and customers. It provides a venue for discussion to help smoothen and accelerate the project's pace by gathering everyone involved in one place. Also, it provides a centralized venue for file storage and sharing. Other than that, it allows voice and video calls.
Diagrams and Wireframes 
This helps project managers work with their team simultaneously in the cloud, anytime and on any device. Its design tools provide functions needed by your team without being too complicated to use. With this project management tool, you can create designs while keeping your team at the right pace and on the right track.
This project management tool features the easy dragging and dropping of UI elements on the page to finish mockup designs within minutes. It also links multiple mockups together to allow interactive viewing to see the application's flow. The team and clients can also edit in real-time without always sending files and images.
This lets you diagram ideas, processes, and systems with your team and clients in one cloud-based platform. Moreover, you can use this diagramming tool on any browser, device, or operating system. Through data linking, you can overlay metrics on existing diagrams. It also lets you manage your account and documents in one location.
Mockups and Prototypes
This digital product designing tool helps teams collaborate in real-time on an endless digital whiteboard. You can sketch on any device and then collect input from your team. Moreover, the project management tool helps you provide detailed information to your team to keep them on the same page as you.
This platform allows users to wireframe, prototype, animate, and collaborate with teammates and clients in one place. It allows you to turn your design ideas into wireframes and mockups and realize your websites, apps, programs, etc. Additionally, you can add animations, interact with your team, and test your designs across devices.
This tool helps you draw, color, and edit pictures. It can save creations in standard image formats, including .jpg and .bmp. Moreover, it lets you paint by dragging your mouse while using artistic brushes or pens on a blank canvas. It also features text, lines, shapes, and other drawing tools such as pencil and airbrush.
Use the Right Tools, Hire the Right Project Manager
If you do not have the time to lead your website development projects, we can provide you with a dedicated project manager equipped with the right project management tools to take care of your projects for you.
Hire a dedicated project manager, virtual assistant, web designer, web developer, and quality assurance specialists to help you do some serious work on your business website!