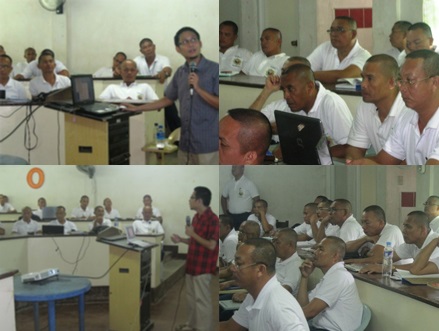 Jul 11, 2012
Syntactics Inc Conducts A 3-Day Computer Literacy Training To 57 Senior Law Enforcers in Mindanao
July 09, 2012 – Philippines – One of the trusted Business Outsourcing Companies in the Philippines that offers expert SEO and web design services – Syntactics Inc. – has just conducted a Computer Literacy Training last June 27-29, 2012 to Senior Law Enforcers In Cagayan de Oro.
Syntactics Inc. provided our senior police enforcers with a 3-day Computer Literacy Training at the PNP Regional Training School Region 10 in Patag, Cagayan de Oro City. The main objective of the said training is for the law enforcers to appreciate and accept technology as part of their life.
There were 57 SPO4 ranked police officers in the Philippines, particularly in the Mindanao Section who attended the training. They are those ages between 40 to 50 who have no or have little knowledge with computers or the internet.
The entire program or training runs for about 24 hours with 8 hours of learning per day. Lectures and discussions lasted for 16 hours with a total of 4 hours extension due to some questions raised by the attendees. The senior police officers were really eager to learn about computers and the internet.Then the remaining 8 hours of the training were spent on practical examination held at Netopia, Limketkai Center, the only internet cafe which can accommodate the entire class.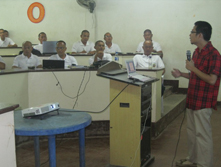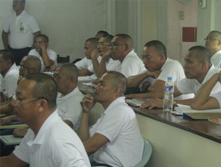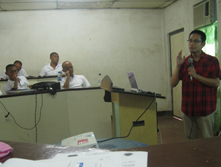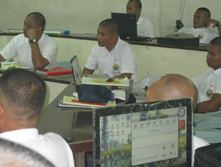 The topics that were discussed during the Computer Literacy Training were:
 The history and parts of a computer
Keyboard and mouse skills
Windows OS basic understanding and navigation
Word processing (microsoft word)
Spreadsheets (microsoft excel)
Presentations (microsoft powerpoint)
Introduction to the Internet
Emails
Online news and search
Online commerce
Social media and networking
The PNP was very pleased with the training results results and thanked Syntactics Inc for the effort in extending assistance to the PNP program. They have learned a lot from the training and now they appreciate technology even better, especially the computer and the internet.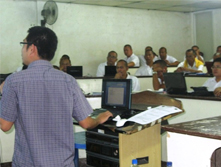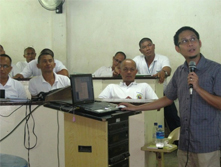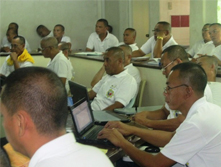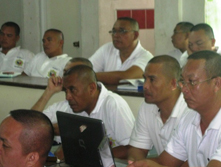 It just shows that Syntactics Inc is not just a Business Outsourcing Company that offers excellent seo, web designing, and software applications services. They are also generous enough to share the knowledge that they have to other people by giving educational trainings like the one they gave to the 57 SPO4 ranked police officers.
If you want to know more about Syntactics Inc, call them now!