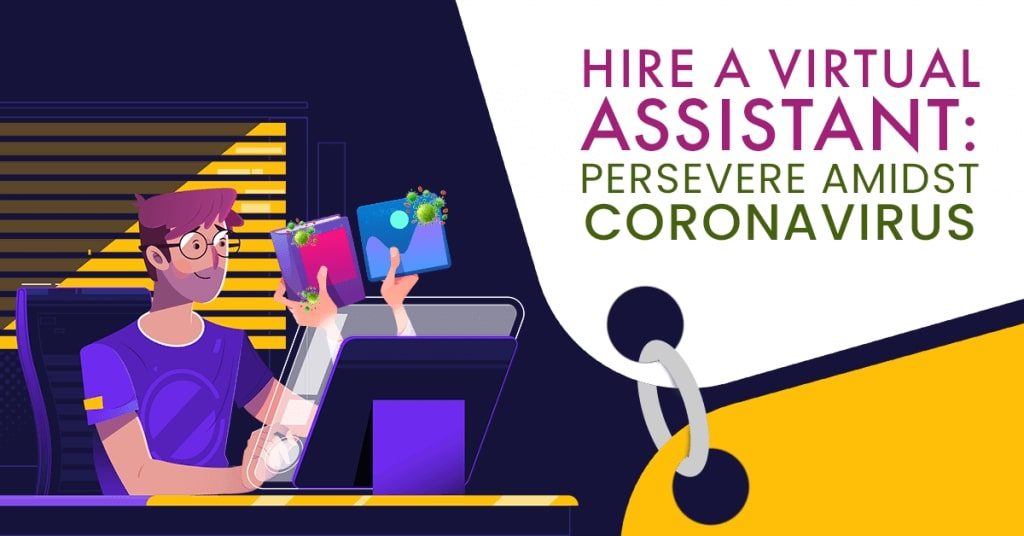 Mar 24, 2020
Hire A Virtual Assistant: Persevere Amidst Coronavirus
Throughout the coronavirus epidemic, several businesses would operate and work from home and even hire a virtual assistant. For company owners, this poses a big challenge. You can worry about the slowdown in productivity or the financial implications of your business.
The pandemic already has an economic impact. Enterprises had to respond. It's no bad thing yet. Tom Chapman, angel investor, and fashion entrepreneur said: "Business must remain agile, regardless of its sizes. They will question preconceived operating methods.
So if your company shows remote work capability right now, you're going to cross the bridge over troubled waters. While many businesses would have trouble during the COVID-19 outbreak, big companies such as Google and Amazon, following their work-from-home model, would not be hit hardest.
However, smaller firms and those that were not ready will be affected. While the government has already announced support steps, each company must still carry itself. For every industry, it is vital to be able to respond quickly towards business continuity.
Hire-Virtual-Assistant Model Proves
As more people chose to separate themselves and do social distancing, business people have to manage employees from home, which may be different and not always a comfortable experience. The traditional approach of handling people in the same location will never be the same as following a remote work model for the following reasons:
Their homes may not be suitable and conducive to work.
Unpreparedness to establish and follow a work-from-home model.
Trust and productivity issues.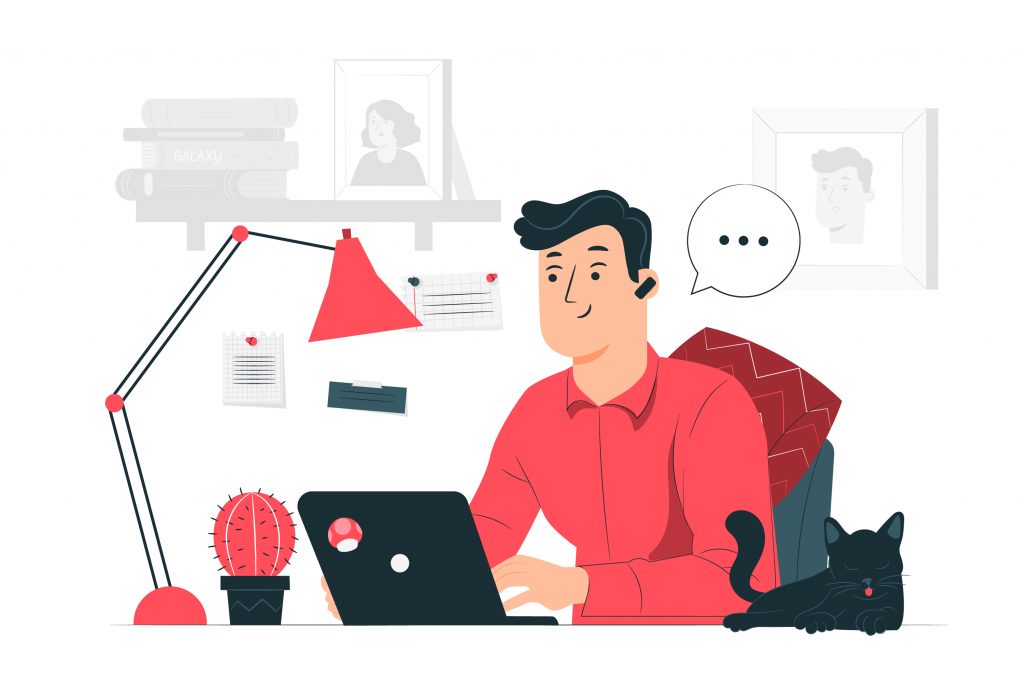 Source: Freepik
On the contrary, this is where VAs, especially those in the Philippines, shine the most. These people are experts in a remote work setup. All virtual assistants are very independent and can work from home anytime with their equipment ready. This setup could help organizations because people have to work around coronavirus.
Things To Keep In Mind 
Have the company ready to communicate online.
Ensure the right remote operation procedure is in place. Online task planning, calling, scheduling, and texting, and other forms of communication or monitoring will all play a significant role over the next few months.
There is a chance of communication breaking down and staff losing vital details if the team is no longer in one place. When your team works from home, clear expectations are also extremely necessary. It's a good idea to know what you want and give it a deadline for what you want.
Hire a virtual assistant or more. 
Not all will be able to work from home due to several factors, and not everyone is excited to bring the work home. To keep the operations going, it's necessary to take steps and ensure business continuity by securing the workforce that can perform with your new model. Company-approved collaboration tools allow them to stay on track and save you time to lead the company forward and away from micro-management.
Choose the technology to help you collaborate. 
Google documents are one of those innovative solutions that have been around but are still a perfect way to create a cohesive piece of work for colleagues. There are so many online tools and applications that have recently launched to help companies deal with the coronavirus and remote work.
Build trust and wellbeing with online workers. 
The wellbeing of your employees and virtual assistants is a further underestimated advantage of remote work. If your employees work from home, there are areas of quality of life improvements.
Hence, you will be happy in your position when you trust them to do business without looking over the shoulder. As a company owner, this helps you. You will leave the workplace and feel relaxed, realizing that the employees care for their jobs and are just as productive at home.
Floating Above the Pandemic
Lastly, it is necessary to note the good given all the doom and gloom surrounding the virus. Your organization would continually profit from responding to the unexpected. Hiring virtual assistants in the Philippines might even dramatically boost your productivity. The employees will come from the other side with more know-how and more trust between the workers and the employer.
Besides, who knows, maybe more of us will continue to operate from home when coronavirus is entirely under control. Today's innovative technology is sufficient to make this setup possible.