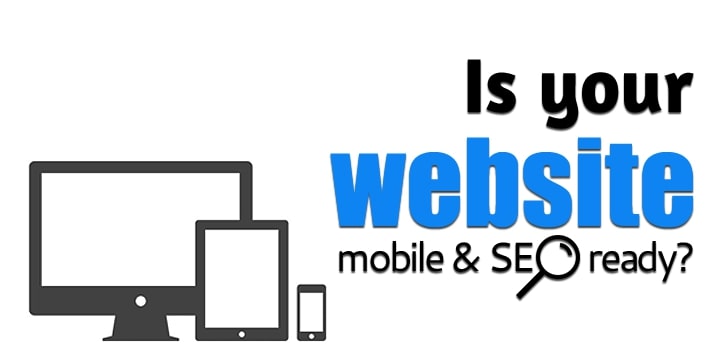 Dec 17, 2013
SEO Advantages with Responsive Web Design
So, you have put up a website and it is successful that is an awesome achievement for you. Cheers for that! Now you are planning to get more traffic, sales and brand recognition on the web by utilizing different marketing strategies. First thing you need to make sure of, though, is that you have a responsive web design for your business website.
Remember that you are in a mobile and the digital age.  In order for your website to gain traffic and sales on the web; you must meet the needs of your potential clients.
If you have been paying attention to many website analytic reports over the last few years; you must have noticed this; The significant increase of a website's traffic comes from visitors who use their mobile devices such as Smartphones and tablets when browsing a website.
An increasingly popular approach to get mobile traffic is the use of a Responsive Web Design strategy. Responsive web designs "respond" to or resize and adapt to a wide range of screen resolutions; allowing users to browse a website across multiple devices. In other words, when users browse a website that has a responsive layout through their Smartphones, it will display well on their phone's screen with no distortions and missing elements. This gives any website owner a significant marketing advantage.
Aside from the seamless user experience that a responsive web design can give, it also helps websites get high rank on SERP. How? Take note of the following.
SEO and PPC Advantage through a responsive web design

As Google observes, responsive web design is a great marketing strategy above other approaches. A single URL helps Google to index the site's content properties saving time to crawl the whole mobile version of the site. This reduces website load time; to add, this erases the need for redirection. As a result, this helps your site rank higher on SERP.
Furthermore, Google AdWords can help more websites that can adapt to multiple devices in terms of advertising site's products and/or services. Indeed, a website with responsive layout designs makes PPC campaign management a lot easier.
Analytics and Reporting become simple when you have a responsive web design

You will only need, examine, and report a single set of analytics since a responsive site only has one URL. As a result, it will be easier to analyze conversion paths and figure out what part of the site needs immediate improvements.
Higher Conversion Rates

One of the greatest benefits that a responsive design is given to websites is that it enhances the users' experience. Users can see instantly what they need to know about the site without being redirected to other pages. Most importantly, some of the barriers related to site's content structure, functionality and performance are also eliminated when your site has a responsive web design. This can really deliver a positive impact on your site's conversion rates.
If you really want to stay one step ahead from your competitors, you must use a responsive design for your business website. Keep note of this especially when  you're outsourcing web design jobs in the Philippines.
Does responsive web design make sense to you? Let us know.
Should you require any assistance building your own responsive website or providing such service to your clients, you can hire a dedicated web development team to cater to your needs.