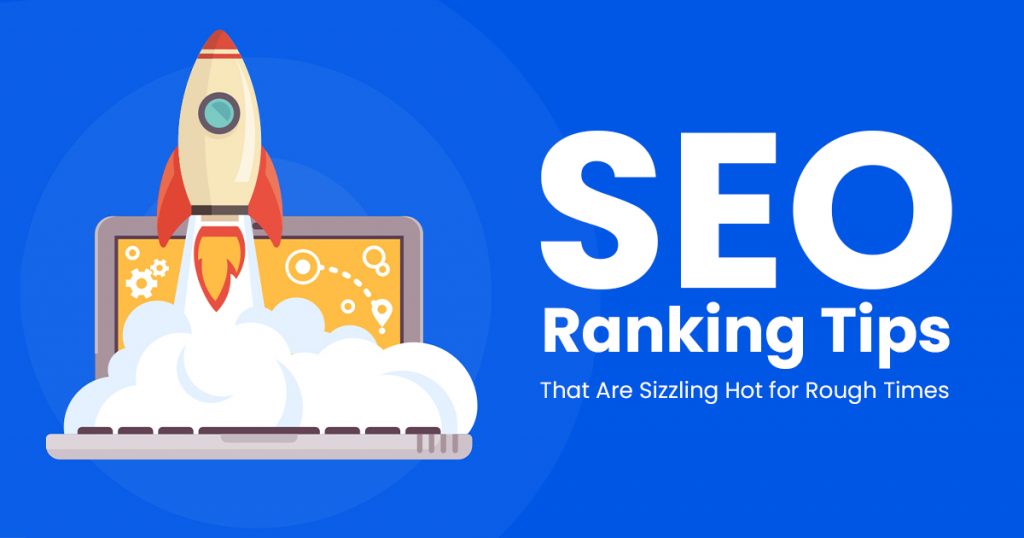 Apr 11, 2022
SEO Ranking Tips That Are Sizzling Hot for Rough Times
To stay ahead of search engine rankings, you need to keep up with Google's algorithm changes! So, here are some SEO Ranking Tips for new sites, eCommerce websites, and businesses big and small.
Search Engine Optimization has taken center stage on the Internet for many years now. Not only that, but Google has been the leading powerhouse for Internet searches, with a 91.75% search engine market share. However, as Google launches some changes in its algorithm regularly, the entire SEO process is affected. Most times, the changes are dramatic, and it's crucial to catch up with them.
As you can see, many SEO experts are already selling out their so-called secret in search engine wizardry. This tool is designed to help people whose sites have been impaired because of Google's constant algorithm change.
Hence, Search engine optimization experts constantly seek answers to find the next magical tools. But do you know that the answer for this is much easier than availing of any existing magical SEO tools?
SEO for your Business Website
The Internet is the best avenue for answering immediate queries as 75% of people "expect to get immediate information while using their smartphone." As a result, your best bet for drawing traffic is to provide an answer to a searcher's need. So, you must provide information on a subject or offer a product or service.
Google supports relevant content of value, so you've got to follow the E-A-T Principle. E-A-T stands for Expertise, Authoritativeness, and Trustworthiness. So if your content fits all three characteristics, your content is suitable for Search Engine Optimization.
SEO can fit every industry, so they have a chance to rank on Search Engine Results Pages. For instance, SEO is an excellent fit for the Travel Industry. Thus, your new eCommerce store or website can rank higher with the right SEO Tips!
SEO Ranking Tips for every industry:
Businesses will significantly benefit from having a digital presence. And with a digital presence comes the need to optimize your website for search engines. Thus, you need to apply SEO Tips, especially for your new website.
After all, you need to tap into the search results to be visible to searchers. So, build your content pool with SEO in mind, and you can drive traffic to your site in no time.
So let's take a simpler approach to fully understand SEO. Also, you need to learn what to consider when promoting your site.
Apply the Perfect (Long-Tail) Keywords
This SEO Tip is familiar to established websites but vital for new websites. Early on, you need to understand your content. Then, you need to investigate your desired keywords with Keyword Research Tools. All content on the Internet is trying to reach the first spot on SERPs.
A great SEO Tip for eCommerce or online store sites is to avoid optimizing content to be too similar to each other. The same idea should be applied when generating keywords for your business. You need to create unique keywords that embody your business' nature! Keyword Research Tools can help you refine the keywords so that you can rank on less competitive search results pages.
Of course, once you've got all your keywords prepared, you can incorporate them into your content.
Quality of Voice
This SEO Tip for new websites can be helpful, especially if you've just started creating content. So, the voice of your business is more important these days. You need to key in your writing tone to match your target demographic's language.
Apply this SEO Tip to your business website, and you can pique your audience's interest. As a result, it lowers Bounce Rates on your site. So if you combine well-written, relevant content with regular updates, it becomes the best dish on today's SEO menu.
You must find ways to spare your business from the growing bottleneck of garbage content found on the web. This is especially true since Google now listens to the searchers' cries, and garbage is no longer accepted.
Create Valuable Long-Form Content 
Since Google supports content that embodies the E-A-T Principle, there's more emphasis placed on relevant content. Not only that, but this tip requires that you consider making longer articles. Long-Form content generally exceeds 1,000 words but also tries to approach 2,000.
Word counts are secondary, but your article must be helpful and informative. If you optimize well enough, Google might just rank passages in your content and turn them into Featured Snippets! Then, this can result in more exposure on various SERPs, not just the one you've intended to rank on.
In addition, evergreen content is all the rage. Such content is updated regularly to fit with current trends or new findings. Also, it's best to avoid creating duplicate content that might bring down your chances of organic traffic. Lastly, many Marketers use SEO Writing Tools to assist in content creation.
Don't Neglect Your Link Building 
Link Building is a great way to get Google's attention. The more backlinks you get, the better your ranking chances. However, you will benefit the most from top-quality, trustworthy links for your Link Profile. Therefore, it's best to avoid linking to odd, spammy, or otherwise bad sites.
You need to give Google's search engine crawlers a good look at your site using your Internal Links. Here's an eCommerce SEO Tip: you can link products to each other, allowing potential customers to consider additional items for purchase.
After all, the Internet is known as the World Wide Web, so all pages lead to each other. But, ensure that your links lead to the relevant pages.
Build Followers and Strong Social Signal
Politicians leverage Social Media for their campaigns, and so can your business. And much like a politician, to show that you're sincere, trustworthy, and the best choice for the community, you can use your online presence.
In connection with search engine optimization, you must learn to engage with your audience as the online business owner. You must use platforms and places to rate your business for this SEO Ranking Tip. So, Social Media platforms are search engines, in addition to Google.
If you can build trust from your audience on a virtual level, Google will start listening to you and generate signals for your brand.
Distribute Content in a Number of Ways
Just as mentioned with the Link Building tip, you have to free yourself from cluttered, low quality and free article sharing sites. Instead, follow sites that matter most to your business and match your overall objectives for this SEO Ranking Tip.
Do not focus on irrelevant high page rank websites as the main places for your distribution. These sites will only hurt your online marketing success.
As you can see, the ideas mentioned above have become simpler than expected. You no longer need to purchase the best software or seek for a miracle to solve the issue of SEO. Instead, the process is as simple as rolling up your sleeves and putting in the work yourself.
Provide quality content, listen carefully and react swiftly with real-time information, and your online business will surely do well.
Prioritize User Experience (UX)
User Experience is one of the various factors for ranking on SERPs. User Experience or UX generally works with the searcher so that the searcher can stay on your website for longer. In addition to varied industries, this SEO Tip also fits eCommerce sites!
In Web Design, you must ensure that your website is responsive, and the page load speed must be less than five seconds. Also, buttons and links must redirect visitors to the appropriate pages without lagging.
You'll want to avoid people leaving the site and increasing your Bounce Rates. But, of course, if your site visitors stay long enough and find your website attractive, your Click-Through Rate will receive a boost.
For example, if your website has been around for a while, maybe the loading speed is slow. So, you can apply Website Redesign Tips to Improve Site Traffic.
Check on Your Progress.
This SEO Tip fits every website, whether new or old, big or small and even if eCommerce-based. Of course, the metrics for your business may differ from other industries. However, all industries benefit from feedback, including offline businesses.
Take stock of what you're doing right and wrong, and create a new strategy to improve on it. Many SEO Performance Tools can even give you details on your site visitors, such as where they're coming from and how long they stay on your pages. For instance, Google Analytics 4 can report on your Landing Page Traffic.
In addition, SEO performance can take a while to show results. However, knowing how best to boost your current SEO strategies can help you climb the ranks steadily.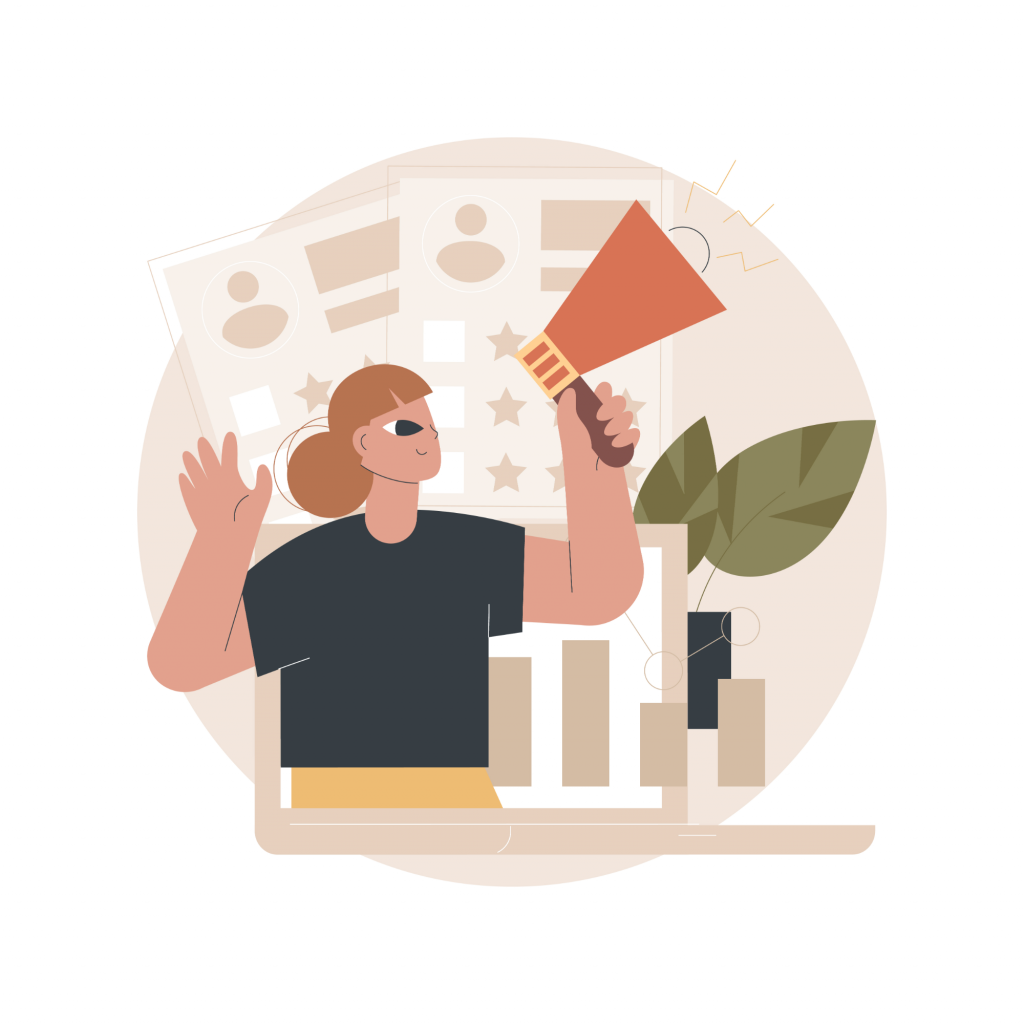 And that's it for SEO Ranking Tips for businesses big and small!
Search Engine Optimization requires well-thought-out strategies. SEO's primary goal is to send traffic to your site from search results pages with Content Marketing. With traffic and excellent, interesting content, you can boost your conversion rates!
For instance, you need to prepare keywords that don't have as much competition. Then, you must create relevant content targeted to your desired audience. Then, you can build up a community that anticipates regular posting with this content!
You must also ensure that your website is responsive to give website visitors a great User Experience. Lastly, you have to measure your progress to find out how you can further improve your optimization practices.
An SEO Company in the Philippines can give you more Tips, especially for eCommerce sites.