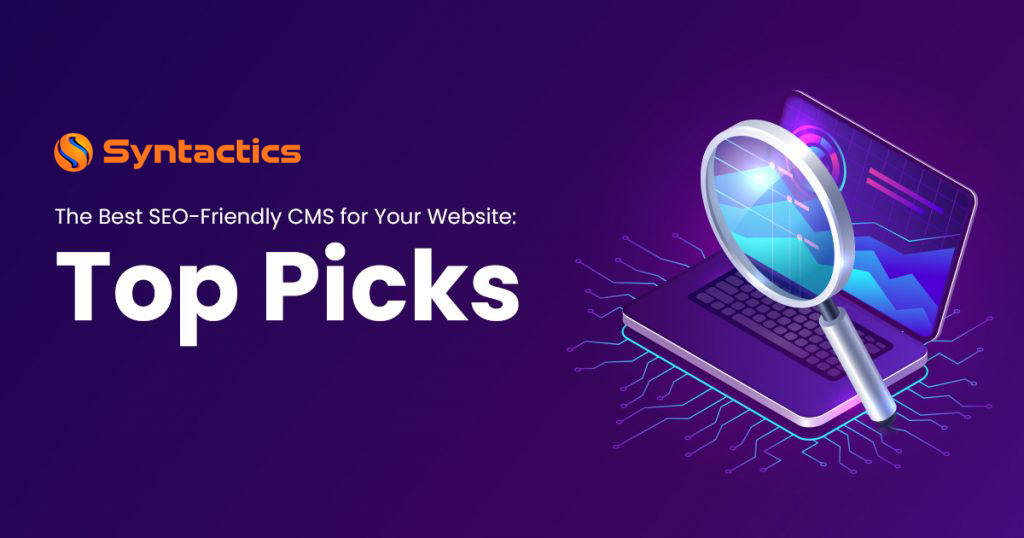 Apr 13, 2022
The Best SEO-Friendly CMS for Your Website: Top Picks
In Web Development, CMS — Content Management Systems —  are considered "one-stop-shops for all your website needs." But not all CMS are made equal. Some are more SEO-friendly than others. So, we've listed the six best SEO-friendly CMS!
CMS are compatible with the PHP Scripting Language, an open-source language that's perfect for Web Development. For instance, it manages content and databases and even creates eCommerce websites! Therefore, they're perfect for some of the CMS platforms listed in this article.
The Importance of SEO-Friendly Content Management Systems
Search Engine Optimization is a fantastic marketing method. It requires little in the way of spending, and all it needs is strategy and effort. And, of course, with time, you'll find yourself on Search Engine Results Pages!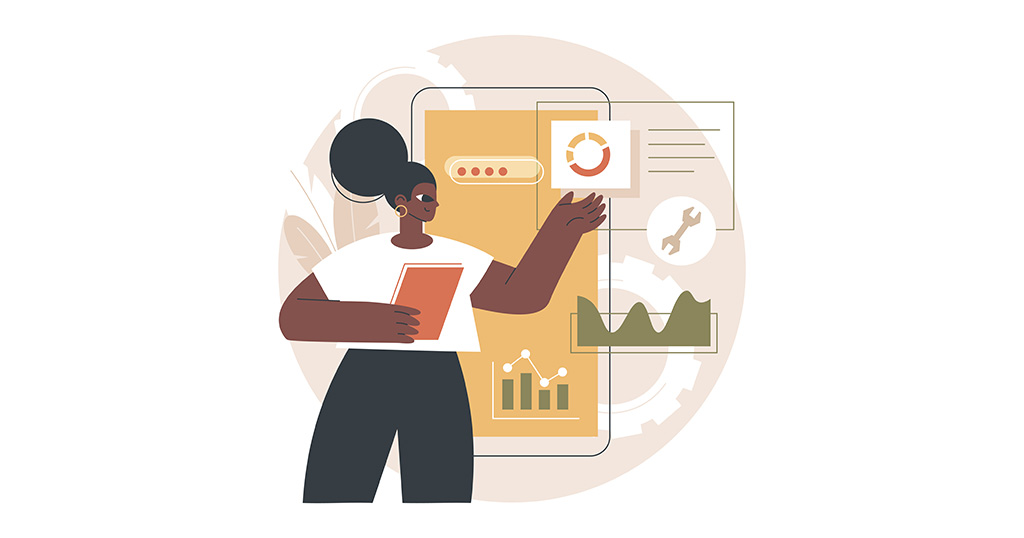 A CMS platform lets you create a website with the opportunity to rank high on Search Engine Results Pages. As a result, Web Developers must choose the perfect CMS Platforms that lets them optimize their website for SEO.
Depending on the business' size and nature, they might not have the best chances of gaining traffic. However, SEO is a cost-effective marketing method that gets better over time. As a result, a smaller business might be able to save resources by optimizing their website with a CMS! Of course, some of the best CMS will assist Web Developers in SEO.
The Top Six Best SEO-Friendly CMS on the Internet
Many CMS platforms are Website Builder Platforms. However, the main difference is that a CMS adds more functionality than a Website Builder does. So, here are the top picks of the best Content Management Systems for SEO!
WordPress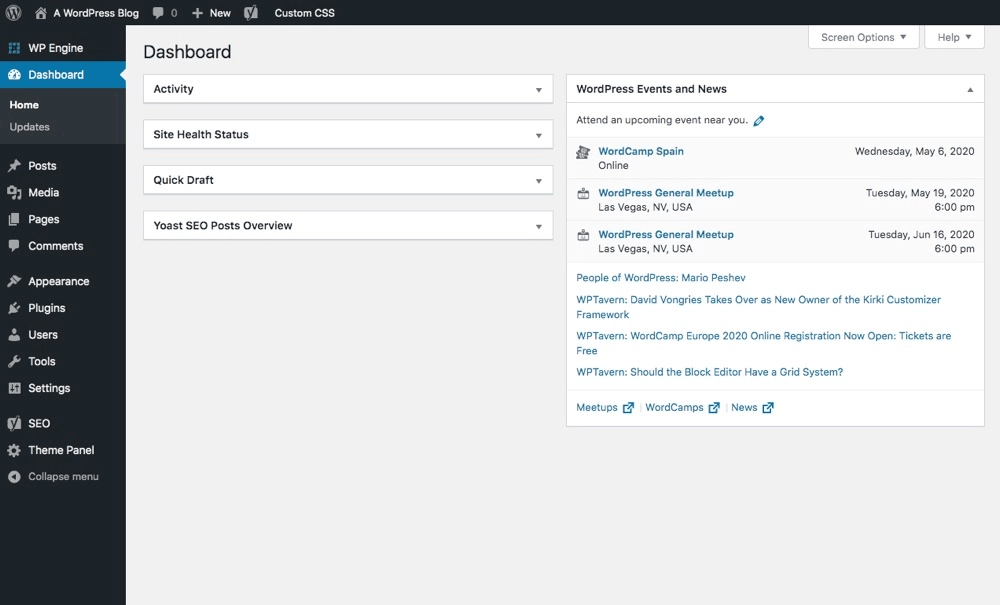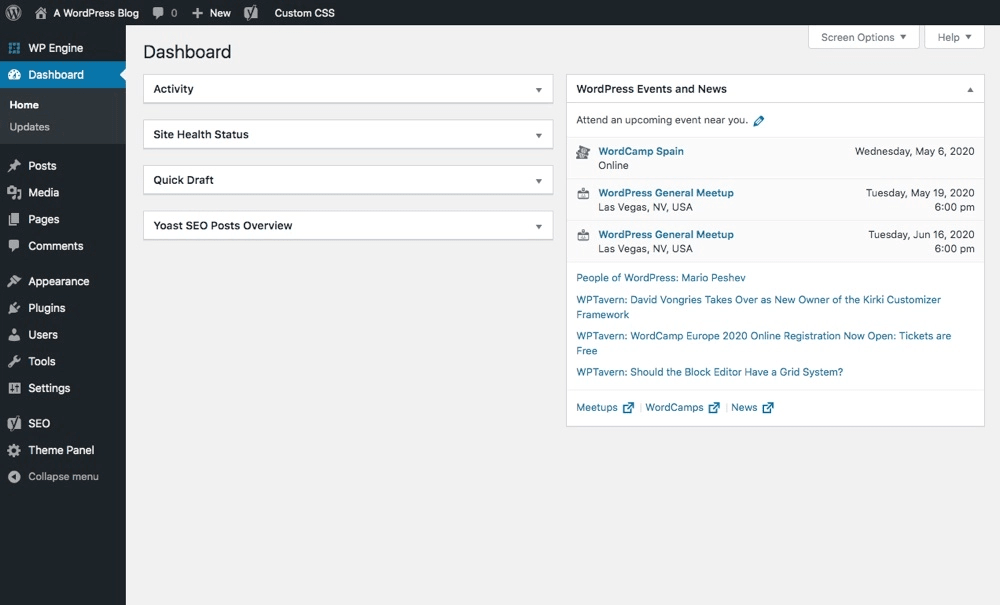 Source: WPExplorer.
WordPress is the one CMS that most people will name off the top of their heads. It's an excellent CMS, and most people will agree that it's an ideal choice for any website!
As a Content Management System, its interface is understandable. In addition, it's got a wide variety of plugins for anything users might need. Also, WordPress allows you to use multiple search forms and has several lightweight themes to choose from. Plus, it's got customizable templates.
WordPress can add a blog to your website. Additionally, you can organize content with categories and tags and create navigation menus. However, on its own, WordPress isn't very SEO-friendly.
But, combined with the functionality of the Yoast SEO Plugin, it can provide writing suggestions. In addition, it will provide insight into SEO factors like readability, Link Profile, and Keyword Density!
So, WordPress can help you out significantly when it comes to SEO. It lets you add SEO Titles, Meta Descriptions, and customized URL Slugs. Also, it sets up redirects. In addition, WordPress enables you to optimize images with alt text.
Magento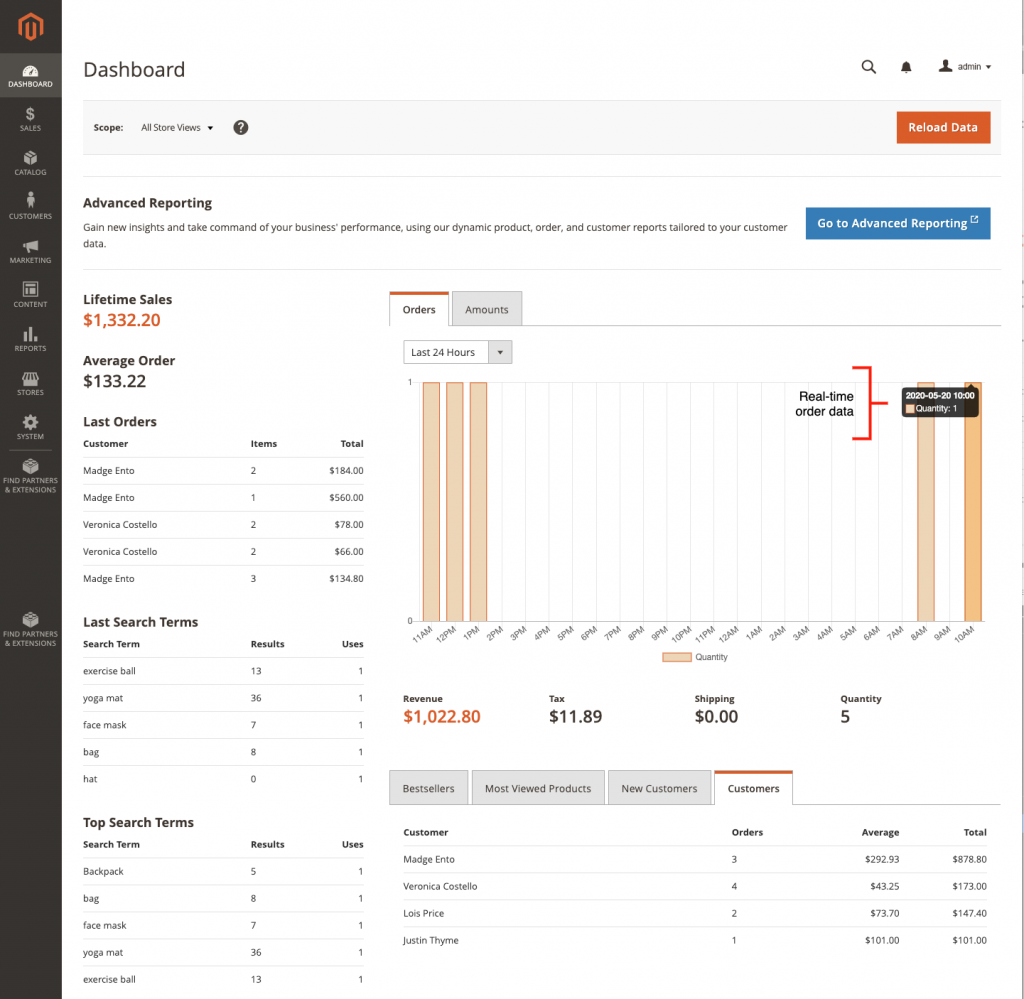 Source: Magento User Guide.
Magento is a go-to CMS for eCommerce business sites because it's customizable and puts User Experience first. Also, Magento has many features that can help you grow your online shop. Of course, these include extensions or plugins for SEO.
However, this SEO-friendly Content Management System is best handled by coding-savvy users or developers. If you don't know how to code, you may not get the hang of Magento at first. But in In Magento, you can manage:
URLs;
canonical tags;
caching;
CSS files;
JS files; and
301 and 302 redirects.
So Magento provides themes to spruce up your site. Also, Title Tags, Meta Descriptions, and image alt text are editable to get the most attention from SERPs. Additionally, headings in your website are essential for bot and human visitors to see the flow of your content.
Magento can create XML sitemaps you can edit at any time. In addition, you can manage robots.txt file settings. Also, this Web Development CMS can make your website Mobile-Friendly.
All in all, it's an excellent platform for businesses with an online presence.
Wix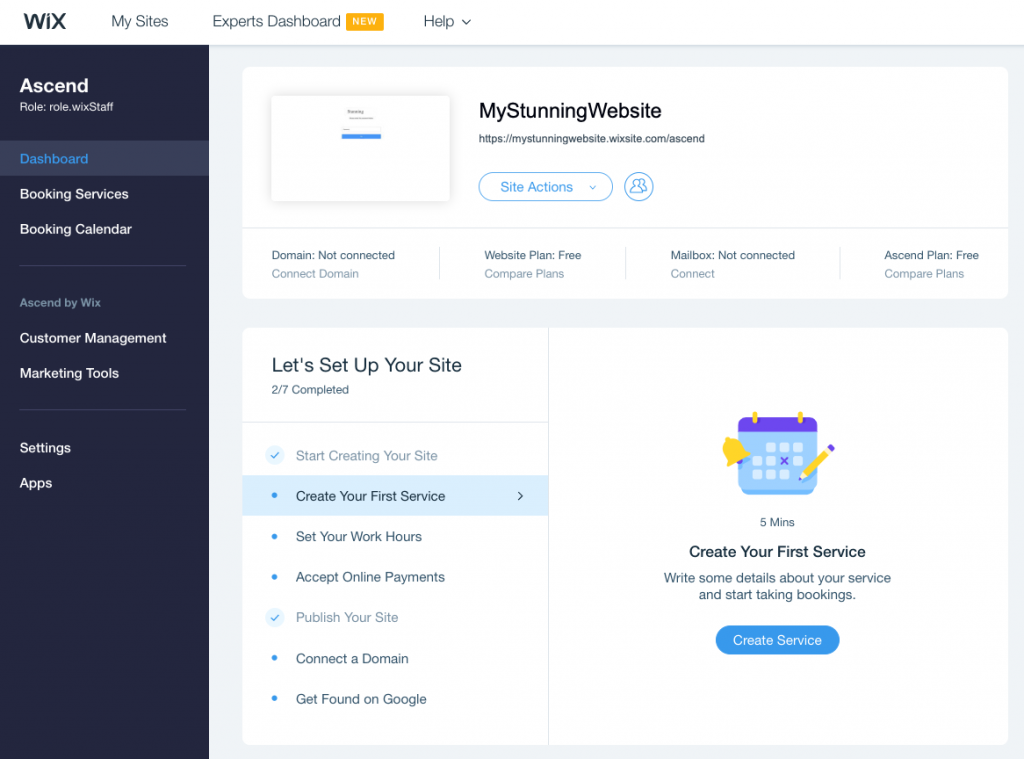 Source: WhatConverts.
Wix is user-friendly and gives everyone a chance to create a fantastic site. Although it's great for smaller businesses or people who don't know much about coding, Wix isn't the best when it comes to functionality. Using Wix guarantees that you sacrifice advanced features for ease of use.
As such, it's not the best CMS for larger-scale businesses, but it's got features for making SEO magic. Also, it's affordable and has the much-beloved drag-and-drop editor, perfect for people of all skill levels.
Wix has essential SEO tools built into the CMS. Not only that, but Wix even provides tutorials via its SEO Wiz! You also get suggestions and tips to fix up your site's weak spots. So, you can optimize things like image alt text, URLs, Title Tags, and Meta Descriptions.
Although Wix is an SEO-Friendly CMS, it's for smaller-scale businesses that have the resources to take on more advanced SEO Strategies.
Joomla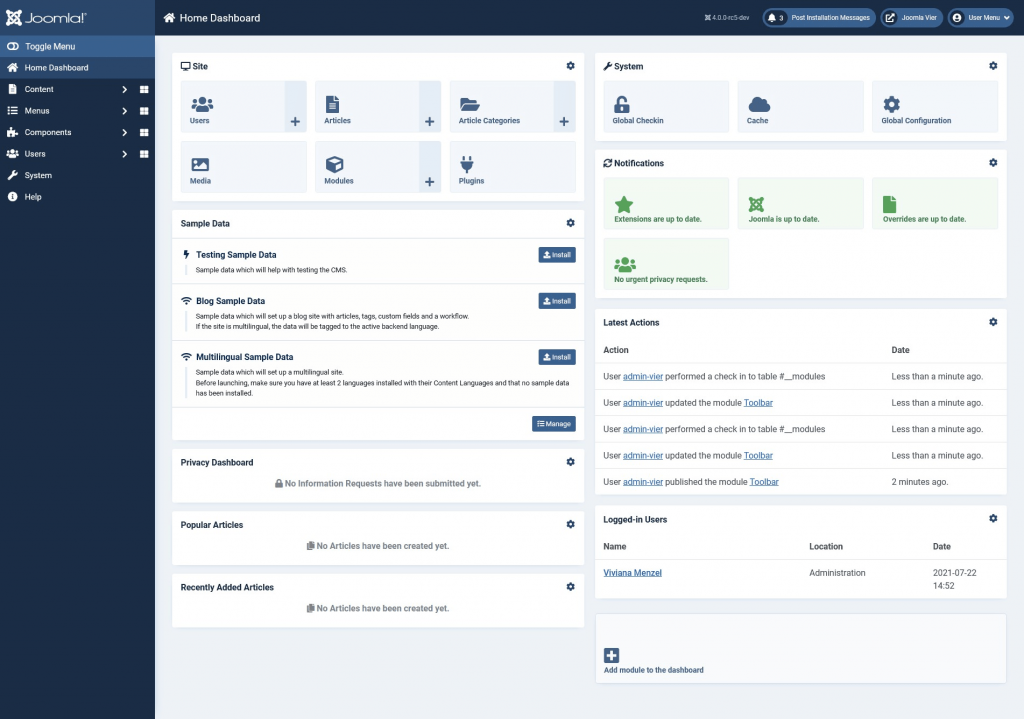 Source: Joomla Community Magazine.
Joomla is an excellent pick if you want an SEO-Friendly Content Management System! It's speedy and an excellent alternative to WordPress. So, this CMS can significantly boost your SEO endeavors! Also, it creates Mobile-Friendly websites.
Though Joomla is user-friendly, it's more advanced than Wix and perhaps WordPress. Still, it has third-party add-ons called extensions that allow you to optimize your site for search engines. But, you can easily optimize your website for search engines even without extensions. So you can prepare URLs, headings, and Meta Descriptions, but it still has its limitations.
For instance, because Joomla generates them for you, you can't edit URLs unless you have the appropriate extension. Also, you have to contend with duplicate content and images that need to be manually edited for indexing. So you must use Joomla's extensions to optimize your blog. However, it's best if your website is on the larger side — Joomla lets you organize site architecture without issues.
Drupal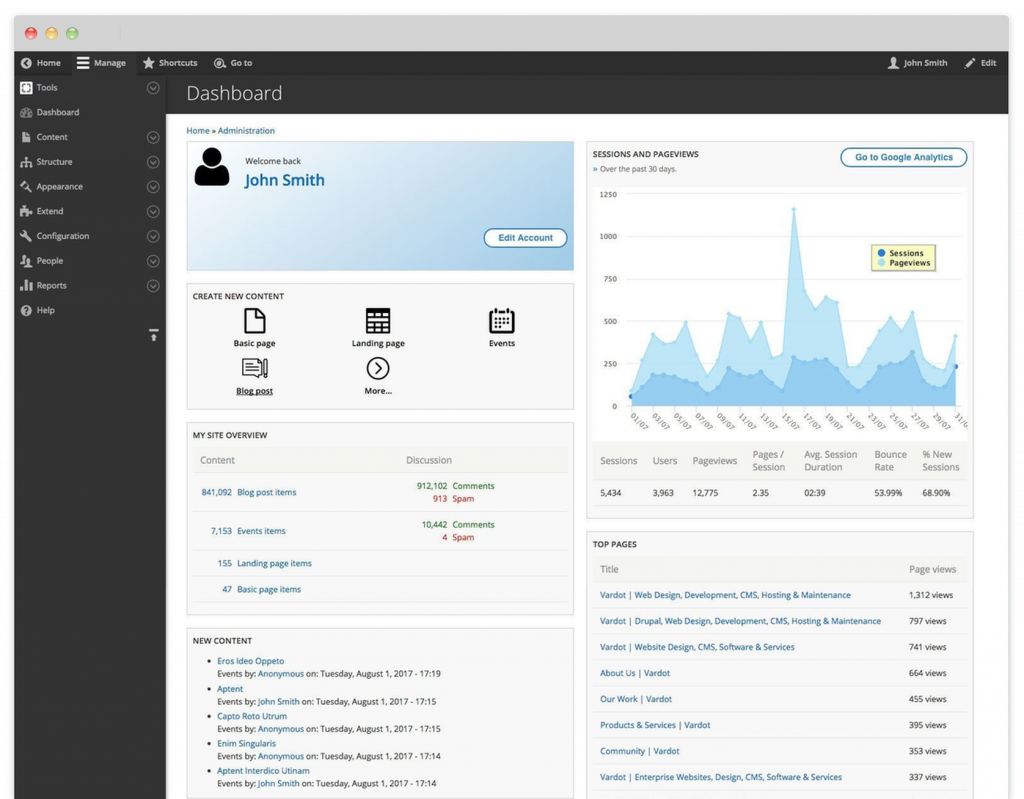 Source: Drupal.
Like WordPress and Joomla, Drupal is an open-source CMS platform. However, if using Drupal, you need to be more armed with tech know-how than with other CMS, making this one not user-friendly. Still, this level of skill, coupled with Drupal's excellent features, allows you to create the perfect website!
Also, Drupal is an SEO-Friendly CMS. With its Rewrite module, you can create the best possible URLs for your SEO efforts! Speaking of which, many of its modules tackle SEO features.
These modules can seem complex to newbies, especially when juggling more than a few. So it's best to hire a Dev who can take on the task! So Drupal allows you to create headings and add alt text to your images. Also, you can create Title Tags, Meta Descriptions, and URLs.
Like Joomla, Drupal is an excellent fit for sites with more pages than the average. So with its many advanced features, this CMS can help your Web Development while ensuring SEO-Friendliness.
Shopify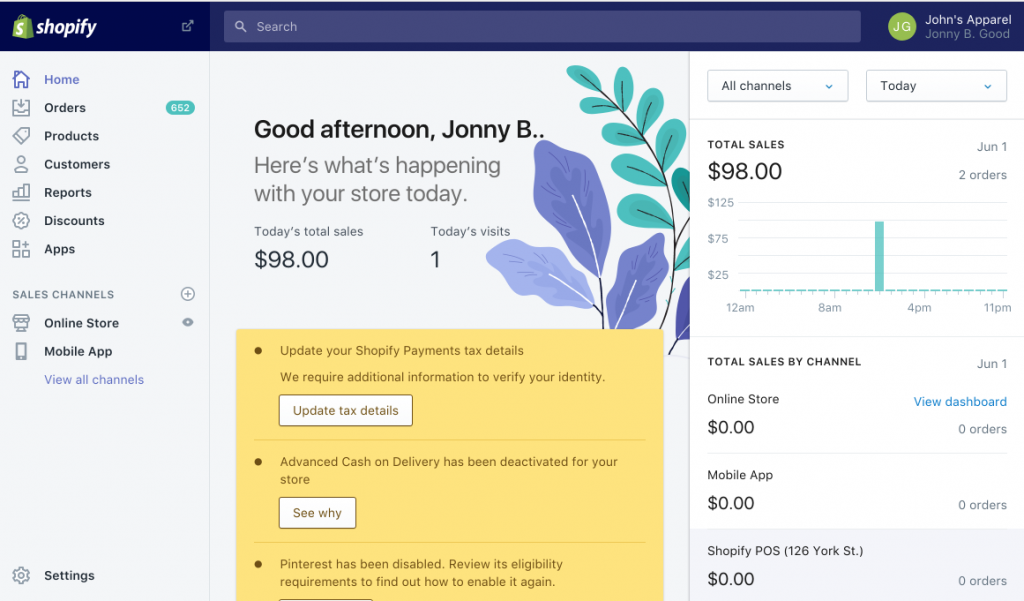 Source: CompareCamp.
Shopify is known for expanding business horizons, and it shows. Through the pandemic, it added over 2.5 million stores or a 201.53% surge. As its name suggests, the CMS is geared towards online stores or businesses. However, it's easier to use than Magento.
Still, it requires a bit of coding skill to customize your site, as it has a coding language of its own. But, you can format headings, alt text, and Meta Tags.
URLs still need tweaking, as Shopify will assign slugs according to the page's category, and you can't change them. However, editing an existing web page's URL is easy and reminds you about the redirect.
Canonical Tags are automatically-generated, but they're not always accurate. As a result, you need to do some manual edits to ensure SEO.
Shopify is a simple CMS that handles many aspects of a website. So, it's perfect for smaller businesses. But for everything to work as intended, it needs SEO tweaks from time to time.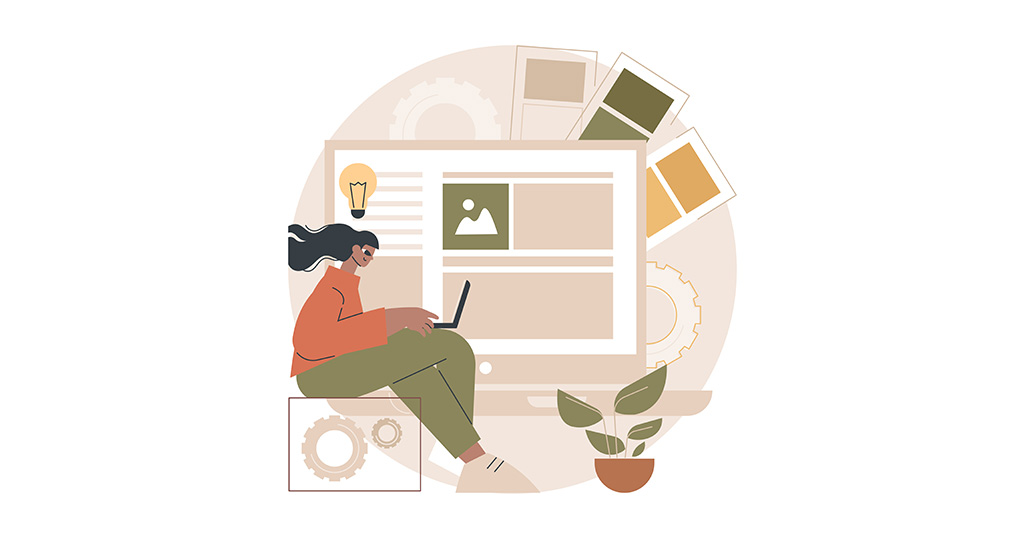 Additional Content Management Systems to Consider:
OpenCart
OpenCart is one of the big three eCommerce site builders, so it's geared towards online shops. Also, OpenCart is SEO-Friendly but doesn't have advanced features. However, if your goal is to create a blog for Content Marketing purposes rather than sell products or services, this Web Development CMS isn't for you.
CMS Hub
In contrast to OpenCart, CMS Hub works for all sorts of business sites! First, of course, this is an SEO-Friendly Content Management System, so you can set up an optimizable blog. In addition, you can edit the URL slugs, Meta Descriptions, and more! The CMS also shows you analytics to see how your posts are doing.
Adobe Experience Manager
Adobe has its own SEO-Friendly CMS called Experience Manager. Of course, Adobe Experience Manager lets you create URLs, sitemaps, redirects, and more! Lastly, as it's an Adobe product, you can integrate it with Creative Cloud with no issues. It's the best CMS for loyal Adobe users who want to incorporate SEO into their site.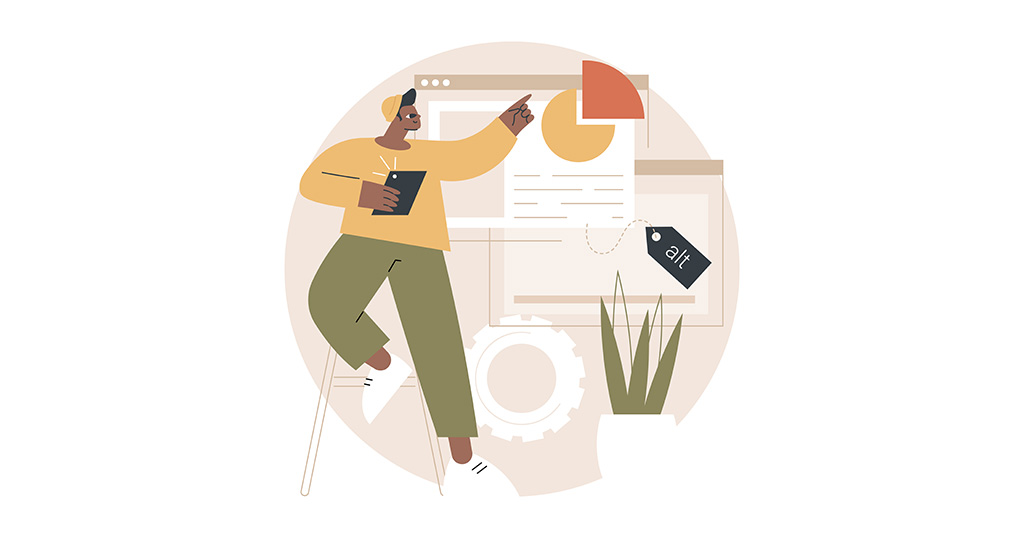 And That's It for the Best SEO-Friendly CMS on the 'Net!
An SEO-Friendly Content Management System can help Devs create eyecatching websites. In addition, such sites created by CMS can give your business a better chance of climbing to the top of SERPs. There are plenty of options for a CMS, depending on whether you're an eCommerce website or not. Additionally, it's vital to consider your site's size, mainly the number of pages.
Still, you have many options for handling Off-Page and On-Page SEO, including Internal Links! Of course, when looking for the best possible CMS for your website, you need to consider the level of control it gives you on your site aspects. Also, some CMS platforms provide SSL Certificates and Web Hosting. But other platforms need add-ons to get around limitations.
However, it's vital to manage your URLs, Title Tags, Meta Descriptions, and alt text for images. So, you need to find a Content Management System that suits your website's needs just right. Experts in Web Design and Development in the Philippines can give you more in-depth insight on the best SEO-Friendly CMS for you!