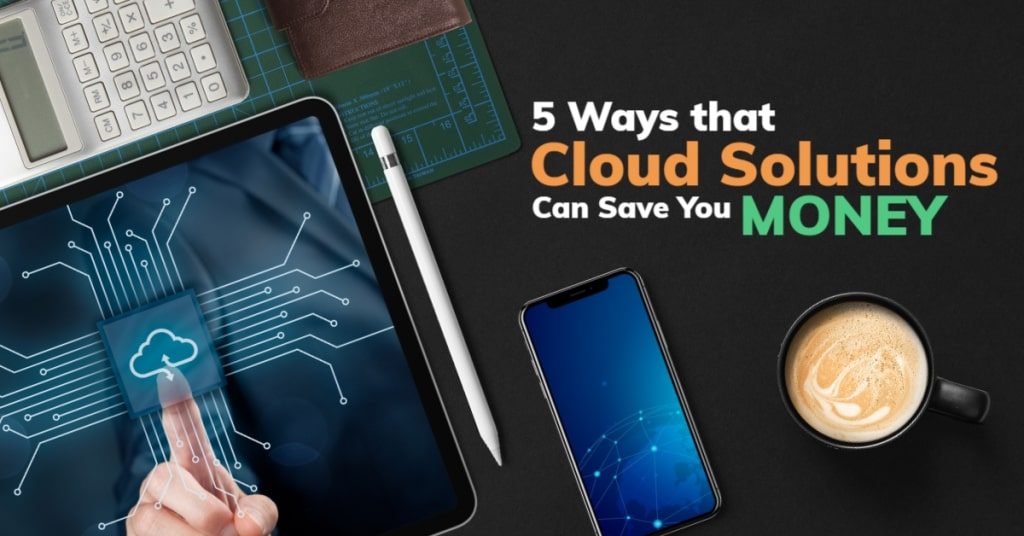 Jan 3, 2019
Cloud Solutions: Empowering Your Business Through Business Application Development
The new hope for businesses: Cloud solutions

Entrepreneurs today are learning about the conveniences and cost-effectiveness of web cloud solutions. The number of companies that are using the traditional on-premise software or IT solutions is starting to dwindle, based on LogicMonitor's Cloud Vision 2020: The Future of the Cloud Study. This is mainly caused by the recent improvement of our internet services and infrastructure, the affordability of mobile devices as well as the availability of efficient cloud-based services.
How Cloud Solutions Can Save You Money as an Entrepreneur
With reasonable prices, cloud solutions easily give you access to your data and applications via the Internet and smart devices. They also provide smaller companies with access to new business technologies and let them compete with other businesses, big or small.
Here are five easy ways that cloud solutions can save you money:
Overall reduced cost.

This is where the new business application development approach or cloud solutions impact the most. When you pay only for the services you need, the infrastructure offers the most economical solution, especially for small businesses. You can choose a package that will suit your company budget considerations.

Most entrepreneurs tend to start at the lowest subscription plan based on features, storage, number of users and time. Once ready to scale up, an upgrade option is always available. Should you follow this same strategy, you can then cut back on system hardware and equipment costs.

Lastly, consider all the rest of the company resources freed up and time saved using such services. It benefits the company and clearly cost-effective overall in the long run.

No need to hire tech people to code, install and maintain the software.

Maintaining locally-stored data can be very expensive, and the risk is high. You need to purchase the right equipment and hire competent software developers and/or an IT administrator to manage its daily activities to and from the server. Salaries for this type of personnel can be very expensive and unpredictable. Development costs for internal applications are high compared to subscriptions for existing online and cloud solutions.

Minimal implementation of measures secure and backup your data.

Data can easily be compromised in the event when a company device becomes stolen or lost. Users are mostly responsible for breaches especially those who do not have enough training on data security.

The loss of a company's intellectual property such as financial data, proprietary blueprints, and sensitive information can damage the business reputation, sabotage its brand and threaten its competitive advantage in the market. Furthermore, breaches can weaken customer confidence and lead to penalties against government regulations.

Security measures on most software-as-a-service platforms are proven difficult to breach due to its complexity and extensive cybersecurity protocols. Most web cloud solution providers offer automatic backup and disaster recovery features for your data, improving data security and availability.

Cloud solutions and systems offer solid protection and real-time tracking against security breaches. The infrastructure allows businesses to minimize reliance on local infrastructure and manual backup procedures, especially with recent updates.

Accessibility and Smart Collaboration.

With the power of clouds solutions to offer access anytime, its collaboration feature can be transformative in your business success. Cloud providers approached their business application development to allow companies to succeed in their efficiency. The always-on-the-go service enables your team to work anywhere at any time. They can be on their smart devices such as laptops, tablets, smartphones while on fieldwork. People in the office can collaborate easily with those who are outside.

It provides an opportunity to boost productivity and collaboration that many businesses have not yet explored so far.

Analytics for business insights.

Effectively targeting the right market is a huge task and very challenging. Any entrepreneur knows this and good business research can help to create the right products and solutions. It is essential that we know what our customers need and what their buying behaviors are.

Digital data can be gathered by any company. However, cloud-based analytics easily examine these raw data to purposefully derive conclusions as a basis for business decision-making and long-term goal setting.
In Conclusion
Despite the opportunities and positives, the 2018 Cloud Security Report shows many barriers holding back web cloud solutions adoption.
At 42%, the lack of staff resources or expertise comes on top;
Concerns of security risks and integration to an existing environment (39%);
Data security, loss and leakage risks (38%);
Legal and regulatory compliance (34%);
Loss of control mindset (27%).
As companies address their considerations to invest in closing the cloud skills gap,web cloud solutions providers continue to innovate further.   Every attempt for innovation ensures the platform becomes convincingly a secure and cost-effective tool to do business. Business application development has evolved, and it's the early adopters who take the lead in this very competitive arena.