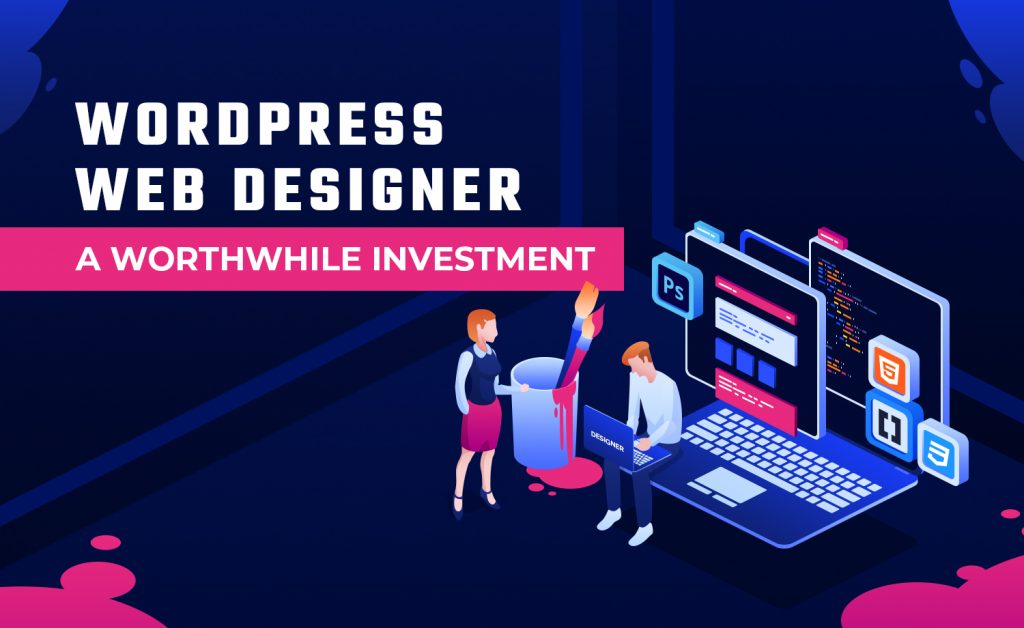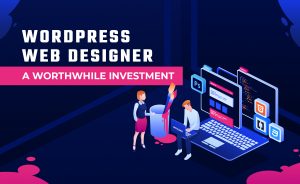 Jun 10, 2019
WordPress Web Designer: A Worthwhile Investment
Why Invest in a WordPress Web Designer?
Yes, there are plenty of WordPress themes out there, around 30,000+ based on recent stats. It's also one of the exciting offers that WordPress has to become the most popular growing CMS out there with millions of websites across the globe using it.  That is probably all you need to cite as a reason if ever you are presented with an idea to hire a WordPress web designer.
But before you finalize your thoughts, check out first the challenges that you'll face before you even get a good theme that works with you:
You'll need to browse through thousands of free WordPress themes and evaluate each one. It takes time and effort to do each.
Also, your competitors who are also using WordPress may have already downloaded the free WordPress themes that you saw and loved. So you'll probably head over to the premium section.
The premium and unique WordPress themes require payment ranging from $40-$100, an additional cost at your end.
Most often, themes don't meet 100% with whatever we wish to see in our WordPress website.
When you think about it, you can never put your brand and messaging on themes alone. Your website represents what your company stands for what and what it can offer to your target audience. Somebody has to translate them visually into your website.
How a WordPress web designer gives value to you and your company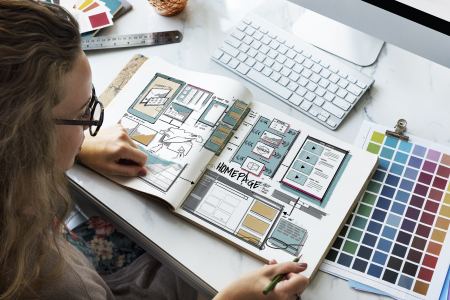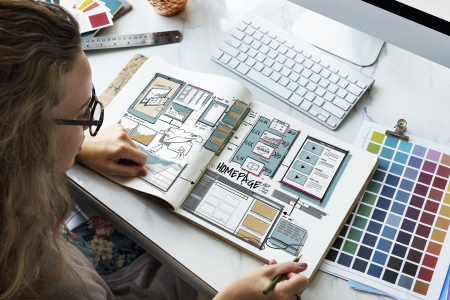 Source: theartcareerproject.com
So what can a web designer offer to you? Let me list down a few strong points that are important to you.
A creative artist by heart and expertise. Creativity plays a huge role in building beautiful web designs that are unique and can quickly grab the eyes of every site visitor.
Understands and adapts well to the web design trends. He is quick to learn and implement new ways and tools to improve all designs that run with the current web design trends.
An experienced digital marketer. He optimizes every element of the web design to load fast. Furthermore, he knows that there is only an 8-second window of opportunity for his web design to capture the attention of every browsing visitor.
A visual consultant. He can offer the best advice to business owners on how online netizens and potential customers behave when it comes to web design and engagement.
Mindful of web standards in design and layout. In other words, he ensures that all content within the website can be viewed by any device without issues or challenges, whether using a PC or a mobile device.
A team player by profession. While he can be independent and requires less supervision, a web designer can also work with a team to deliver the best web design fast.
Impact and Everything WordPress Themes Can Never Give You
Boost in brand and company messaging. It makes your company website credible and trustworthy for your potential customers. Without an audience that trusts, appreciate, engages, and uses your beautiful website, it's useless.
Offers a gorgeous-looking web design that's effective and loads fast for your target audience. Within 2 seconds of load-time is expected by 47% of desktop netizens and 53% of mobile users. Web designers know this by heart and ensure that the websites they build meet this expectation.
Themes only have a fixed offer of features and functionality. WordPress web designers can do more for you.
Themes cannot give you back the time spent browsing through the library of WordPress themes. As business owners, every minute counts and something we cannot afford to waste. Web designers see to it that they get directly to the point — what you need and what they have to create.
You can never have customized graphics, logos, and animations with WordPress themes. What's included in them when installed is what you only get. Also, if you plan a DIY on these things, it's nowhere near as good and clean coming from a professional.
WordPress web designers give you that level of expertise beyond what themes have to offer. No matter how simple a WordPress theme looks, creating it was the opposite.  All the more if you need to customize or build something unique for your target audience.
Have That Investment
In conclusion, if you already have a WordPress website, good for you. We need websites to mark our company branding and gain a strong online presence.  Besides, our target audience and potential customers are on the Internet, browsing and looking for somebody to trust with their needs.
But if that website isn't gaining enough attention and traffic, it may be time to evaluate its effectiveness. Therefore, we recommend that you try to assess and determine if your website design is working with your audience' preferences.  And if it's struggling, hire a professional WordPress designer to help you out and even build a better one for you.