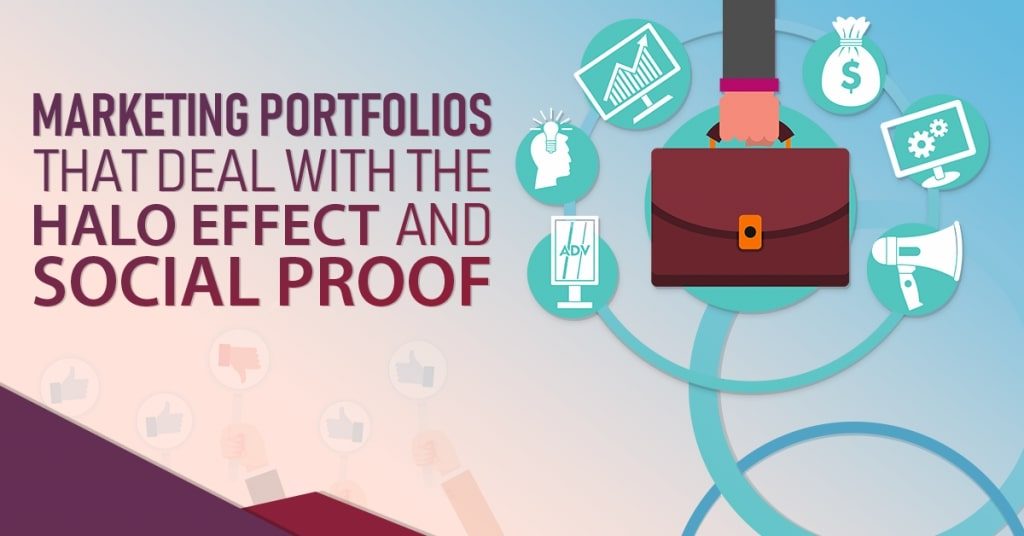 Aug 13, 2019
Marketing Portfolios that deal with the Halo Effect & Social Proof
It's common practice to showcase the highlights of our lives. Just as an individual's social media platforms serve as an extension of one's portfolio, so does a company's previous work. Clients expect to see only a company's best efforts before they decide to avail of its products and services. So it's only necessary that you know what they demand, present yourself, & show them you're ready to help using your marketing portfolio.
Halo effect: it's what's inside that counts
We teach kids to not take anything from people we don't know—especially if they look sketchy. The same principle stands for websites. For example, who would want to employ people that look like they come from a run-down, poorly-maintained company? Business owners like yourself are also more likely to desire being the neat, organized, & pristine solution. This is but one example of our day-to-day encounters with the halo effect.
Consider this phenomenon a powerful tool from our subconscious mind. You can't expect your clients to trust you right off the bat. You have to prove that you're the best fit for their needs. When their first instinct is to view more of your content or to perceive your products or services in a nice light, then you know you've done a good job selling yourself through your marketing portfolio. Flaunt your strengths with some samples of your best, previously-done work. Of course, too much of anything isn't good at all—so keep it tasteful.
Get to know your target audience, figure out their likes & dislikes, & adjust your marketing portfolio accordingly. At the same time, make sure to cover as much ground as possible. Mix it up by displaying various designs, whether they be minimalistic, extravagant, or in between.
Social proof: the outward reflection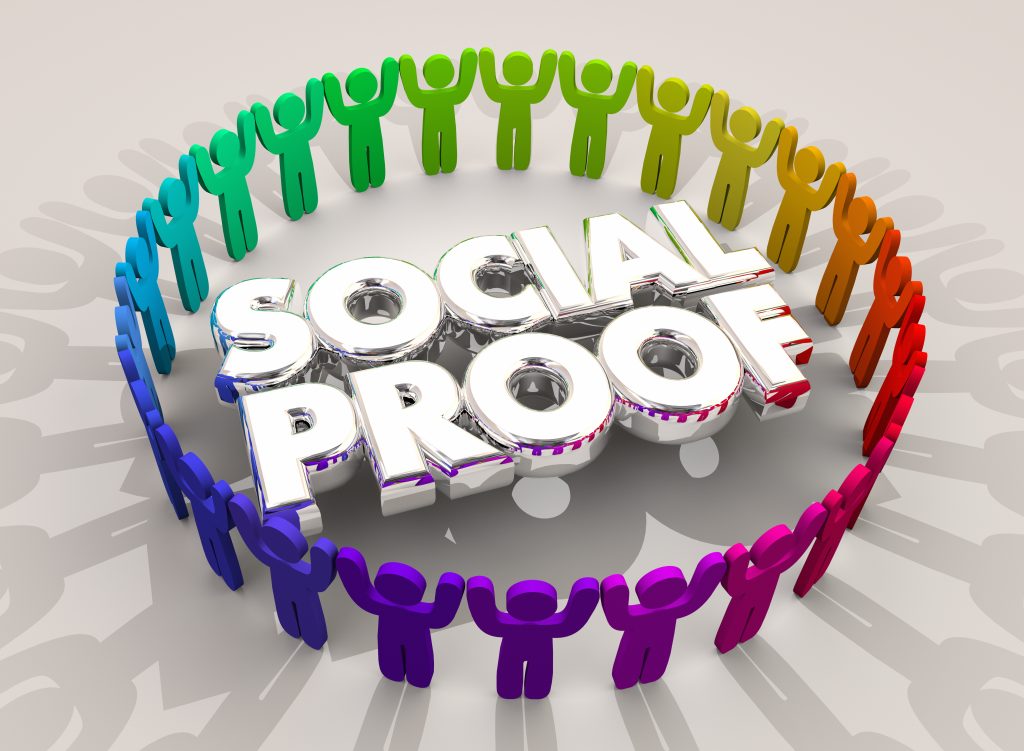 Have you heard about social proof? No? Well, strap yourselves in because it's more than just another buzzword. Social proof is often also called social influence. It's when you (or others) are influenced to act a certain way by external factors. That's why social media marketing is in right now! It's more than just a numbers game—words count too. The feedback experts, celebrities, & even your friends give on your marketing portfolio acts as a safety net for potential clients. After all, if these well-known personalities trust your company, what reason do they have not to? It can literally make or break their decisions.
It's the reason you're more likely to watch the next big trend with a million-view count. This same bias makes you subscribe to a newsletter that claims to have helped increase the sales of your favorite brands. You're also more inclined to lean towards buying that product your favorite brand just partnered with too. Did the product come with 5-star ratings, excellent product reviews, & an incredibly high customer rate? Then consider it added to your cart. Sure, there are rare gems out there, but how often would you really risk it? Furthermore, so little actually look for them since the most popular items always appear on top. The same items are advertised too—and of course clients would trust products that are proven worthy to investors.
Reviews, references, & marketing portfolios: merging it all together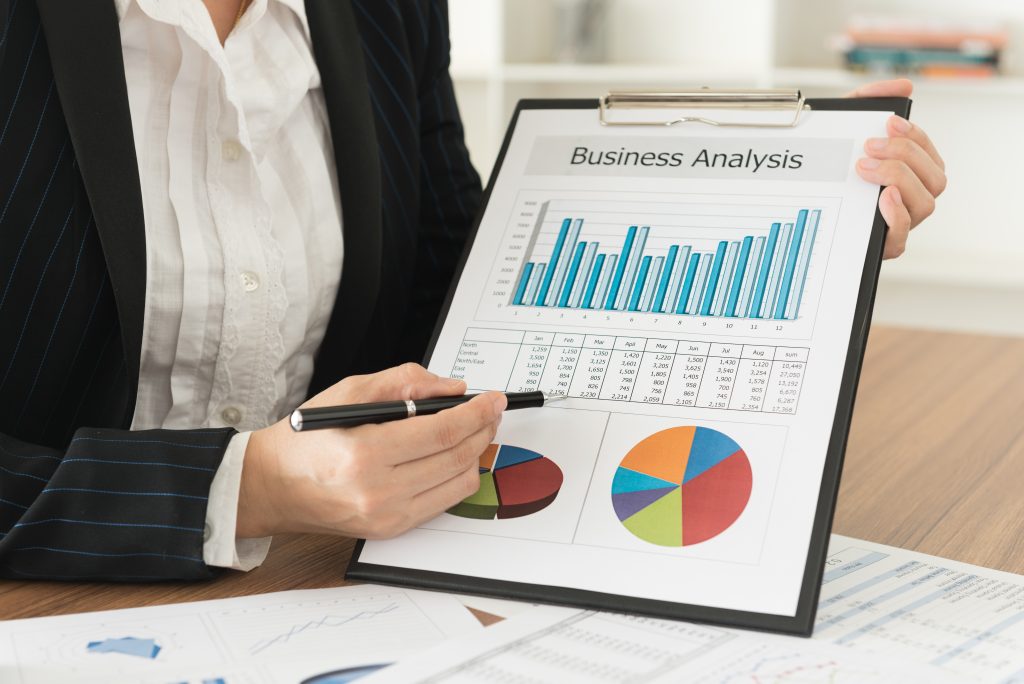 Do take note that a couple of screenshots won't be enough though. Give your audience context. Who did you work for and how did you get the job done? Express your company in a way that feels both personal, but also extraordinarily unique to your style. Don't limit yourself to simply placing a few testimonies on your marketing portfolio page. Even if that's the best part, it won't hurt to give it the support it deserves. Add them to your homepage, insert them in your blog posts, & place them near your call to action buttons. Sprinkle them wherever necessary & applicable. Your clients will gravitate closer to you the more confident you appear in your work. Show them that you know what you're doing—and you're doing it right.
It's all about capturing their interest & keeping them latched onto you. Social media food bloggers serve as great examples. The simple act of being confident in your brand pushes them in the right direction. Strive to do the same. Call it your first few baby steps. Serving your first clients then becomes meaningful learning experiences. But proudly displaying successful work around your site is a milestone you'll be glad you've achieved. In the end, you can only continue to build yourself up with the right stepping stones.
Get up, get ready, & get started in building your marketing portfolio
As we grow as individuals, so do our companies & the industries we thrive in. In a world where competition is inevitable, it's up to you to make a name for your brand through digital marketing. Selling yourself to potential clients will always be a part of your offline and online circle of life. Having a website ready to go for people who want to view your products & services is the new norm. Why not take your business to the next level? Showcase your best work & influence your clients' perspective of you. Show them what you can do. When you're ready, build your very own marketing portfolio!